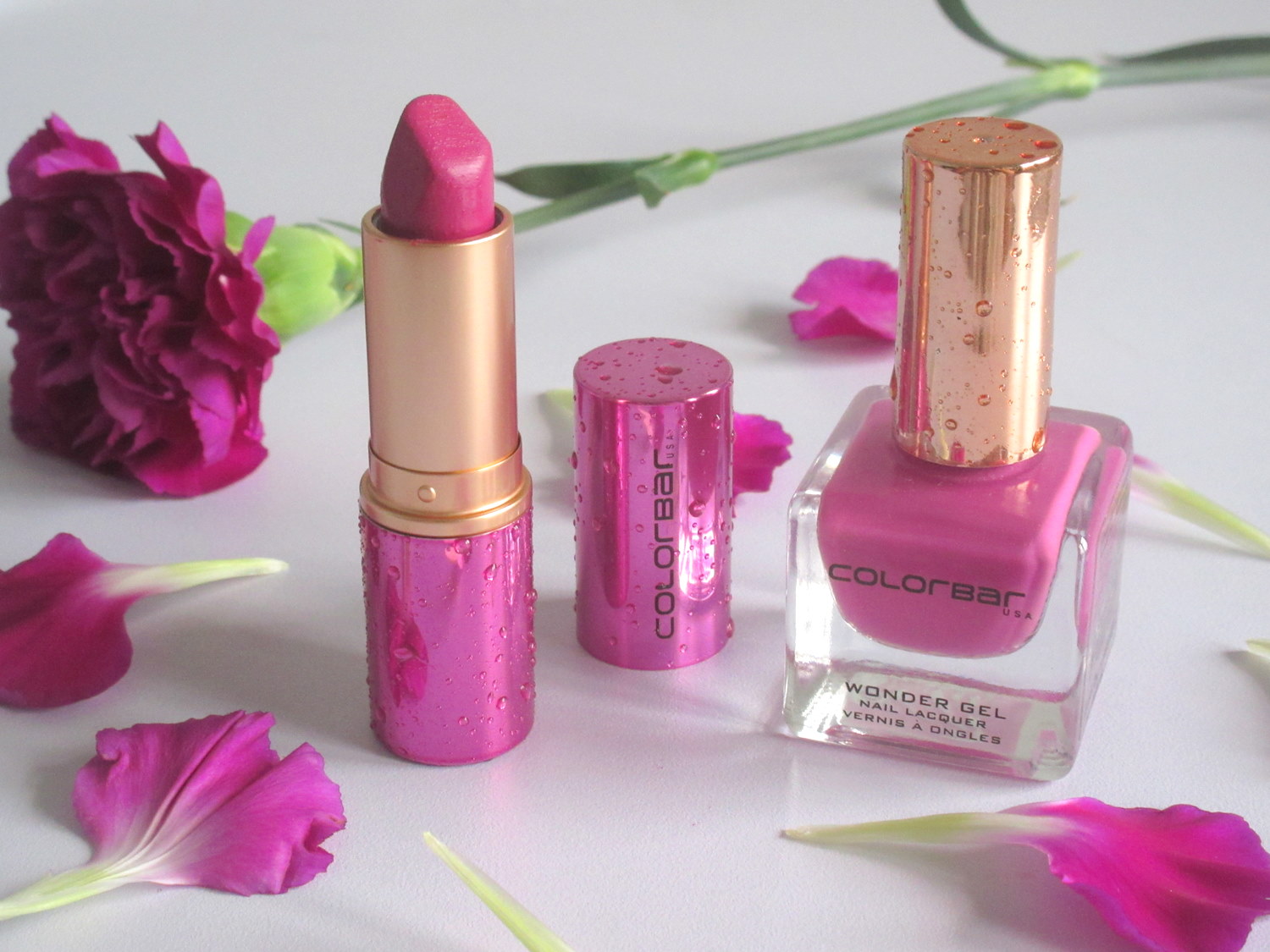 Now that the monsoon season seems to have started in my city, I figured, what better time to post about this exciting new collection from Colorbar? On a more serious note – the rain is relentless, the entire city is flooded, the government couldn't care less… So what else is new?
THE BACKSTORY: I believe this is the first time a local brand has gone so far as to create a whole new limited edition line of products, complete with eye-catching packaging. Correct me if I'm wrong but we've never really had any brand do a complete range of products, labelled specifically as 'limited edition' and launched seasonally.
It's going to be upsetting for our wallets if this continues but, hey, we may as well have a brand that brings out beautifully packaged products, of good quality, to the forefront disguised as limited edition, seasonal launches. I'm game.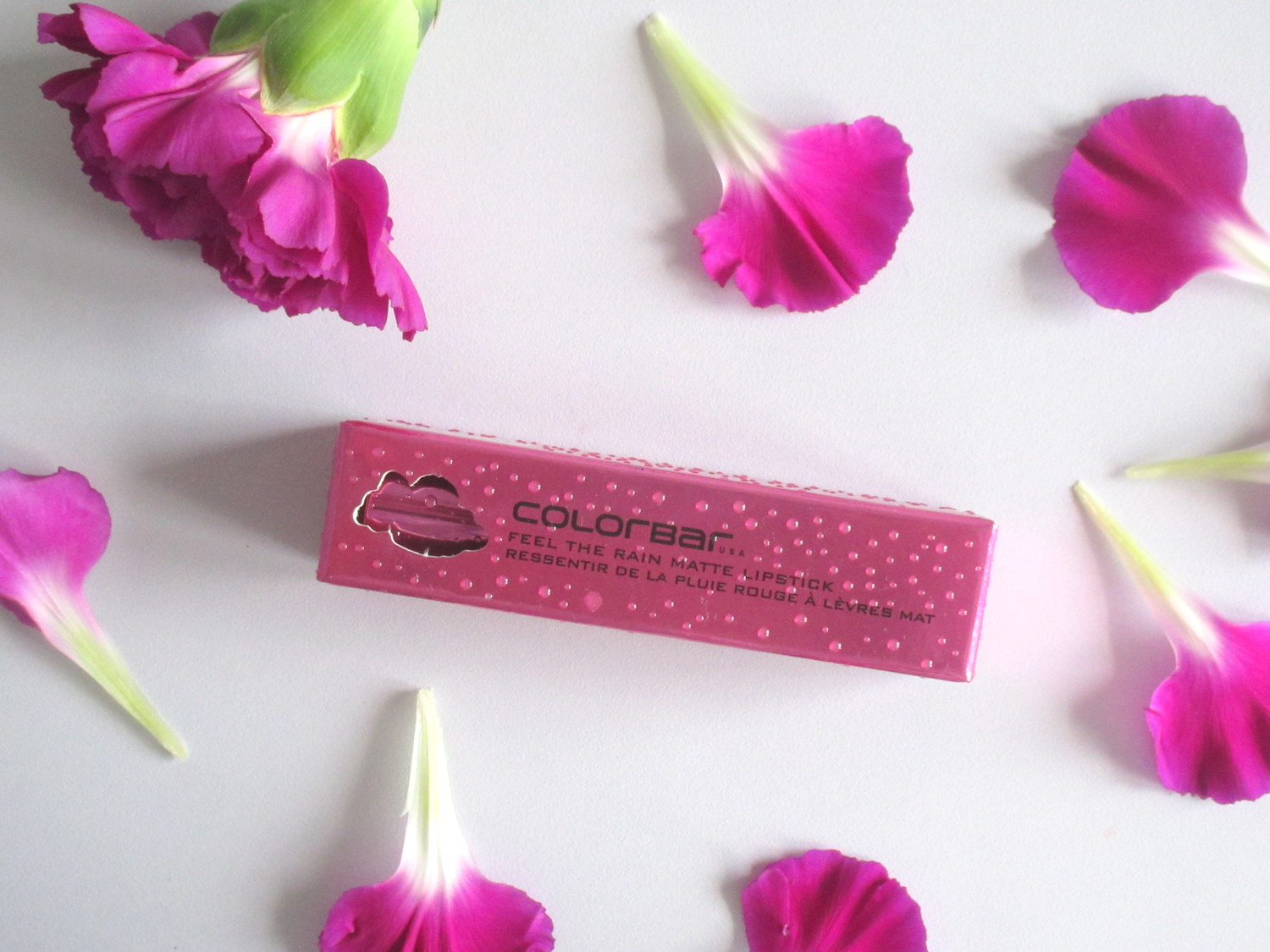 Colorbar's Feel The Rain Summer 2017 Collection sees the brand launching colour-coordinated nail varnishes and lipsticks along with some loose glitters/pigments, metallic eyeshadow pots, lip colour duos and a blush-highlighter duo. Apart from the blush-highlighter duo that comes with an exorbitant price tag, the rest of the range has an affordable to mid-range price-tag.
By now, I'm sure you know what the star attraction of this collection truly is – the beautiful packaging. Almost all the products have raised water droplets on them, mimicking real raindrops. This collection takes a leaf out of MAC's Alluring Aquatics collection that had similar packaging and was launched a couple of years ago.
Anyway, let's get a move on and talk about the matching nail polish and lipstick I picked up. So matchy-matchy.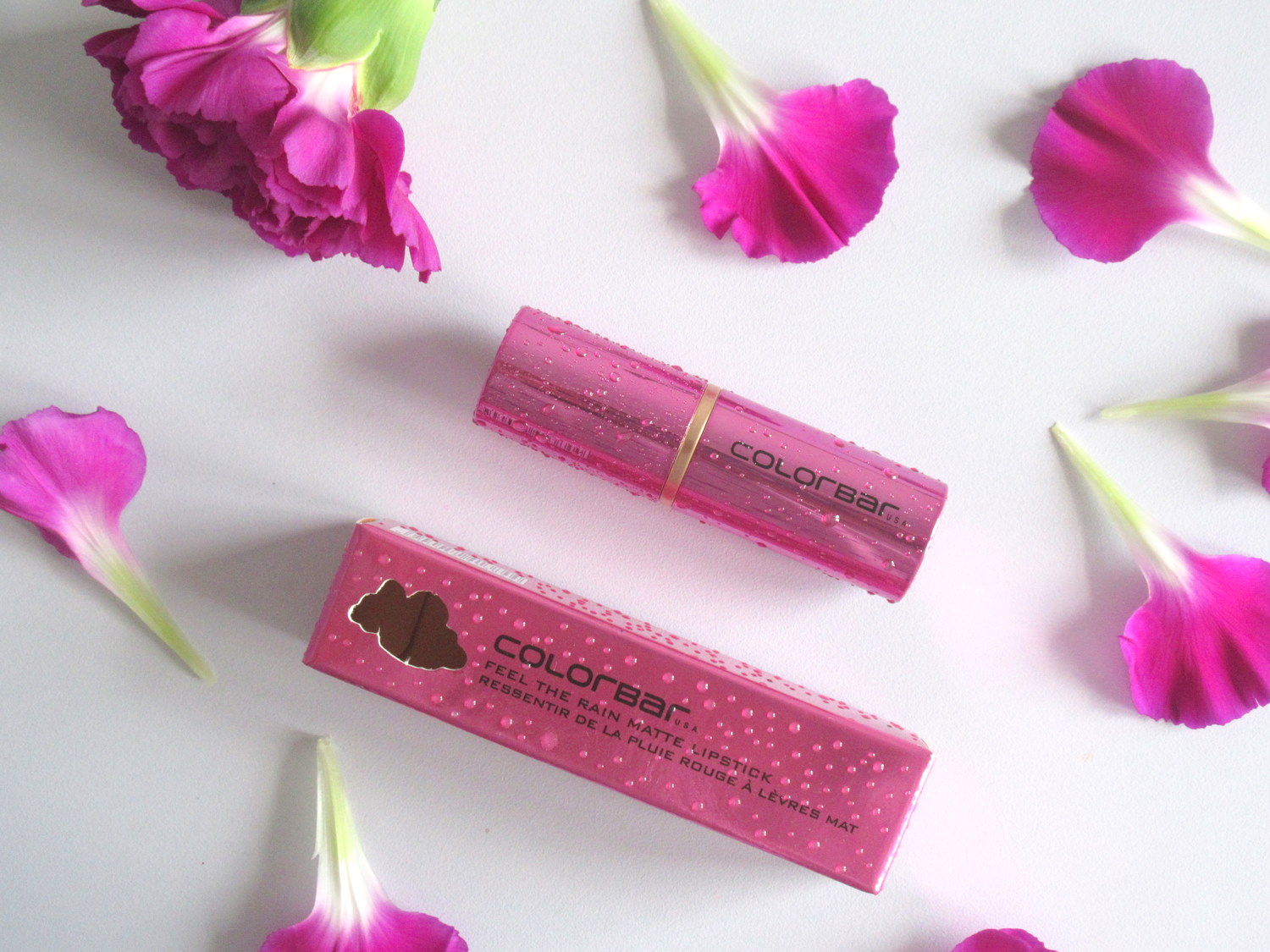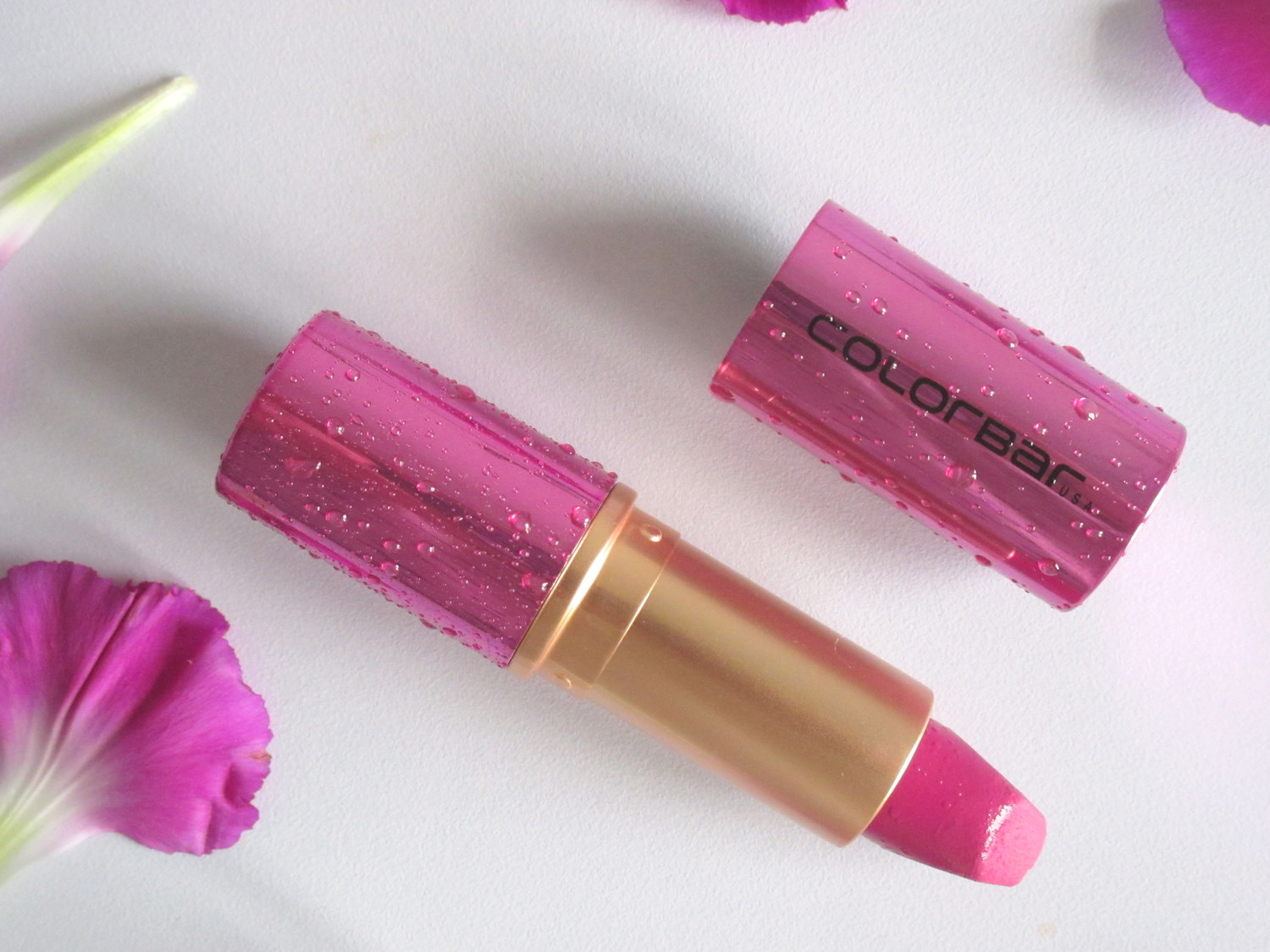 Colorbar Feel The Rain Matte Lipstick in 'Shower 05': I've tried nearly all the lipstick formulas Colorbar has to offer and I must admit, they are some of the best in the local market.
This matte lipstick range isn't necessarily what the name suggests – which, by the way, is a good thing. It is a beautiful satin lipstick formula that is quite comfortable on the lips. It has some highly nourishing oils (argan oil, moringa oil, jojoba oil to name a few) in it that aid in making it a more comfortable product for the wearer. It leaves the lips looking and feeling plush and it doesn't emphasize lip-lines much either.
It is quite opaque and pigmented. It lasts as long as your average lipstick. But it is easy to touch-up since it isn't a drying formula to begin with.
I like the packaging of the lipstick and I love the feel of the raindrops on the lipstick tube. It's highly amusing to me.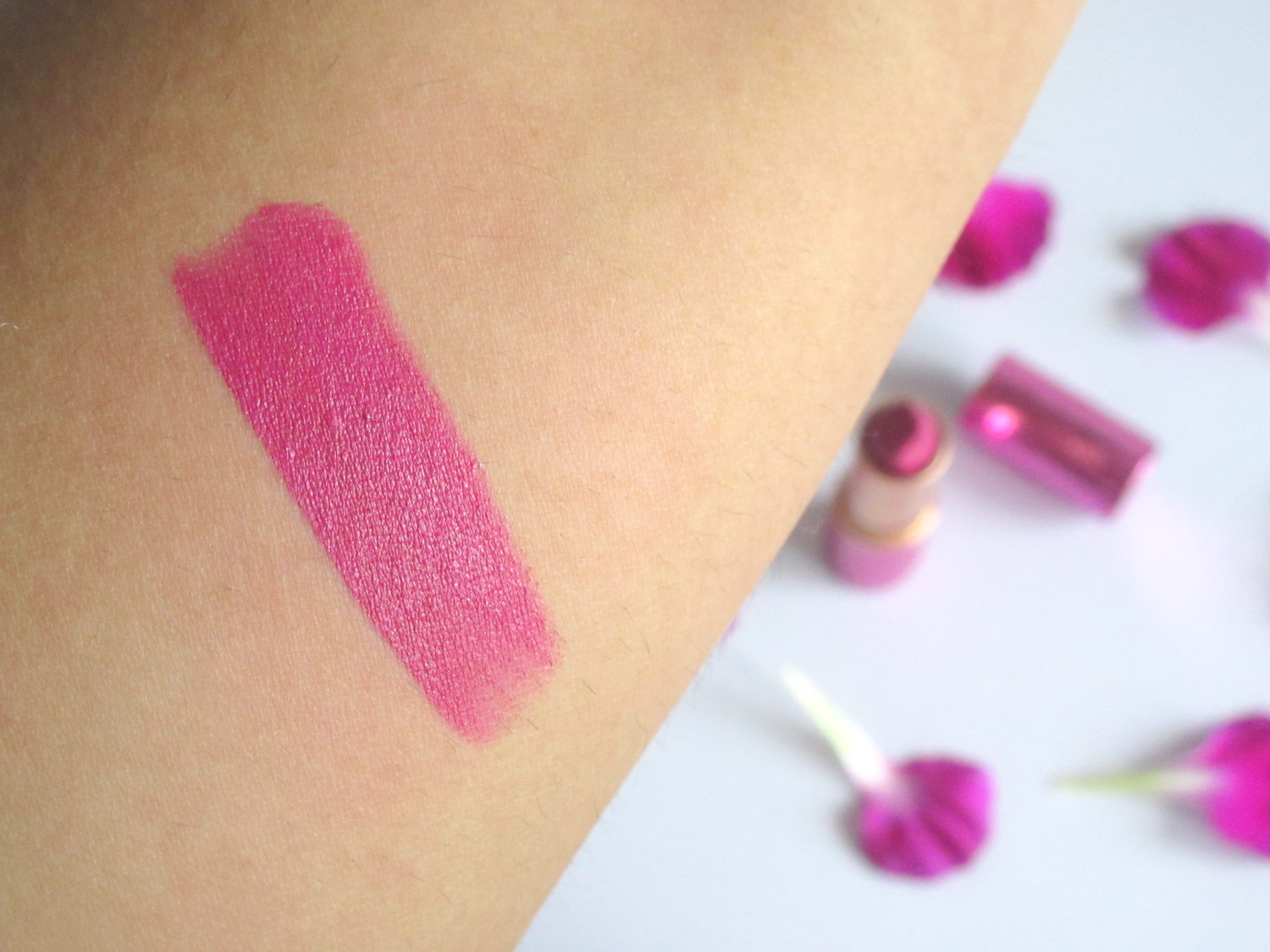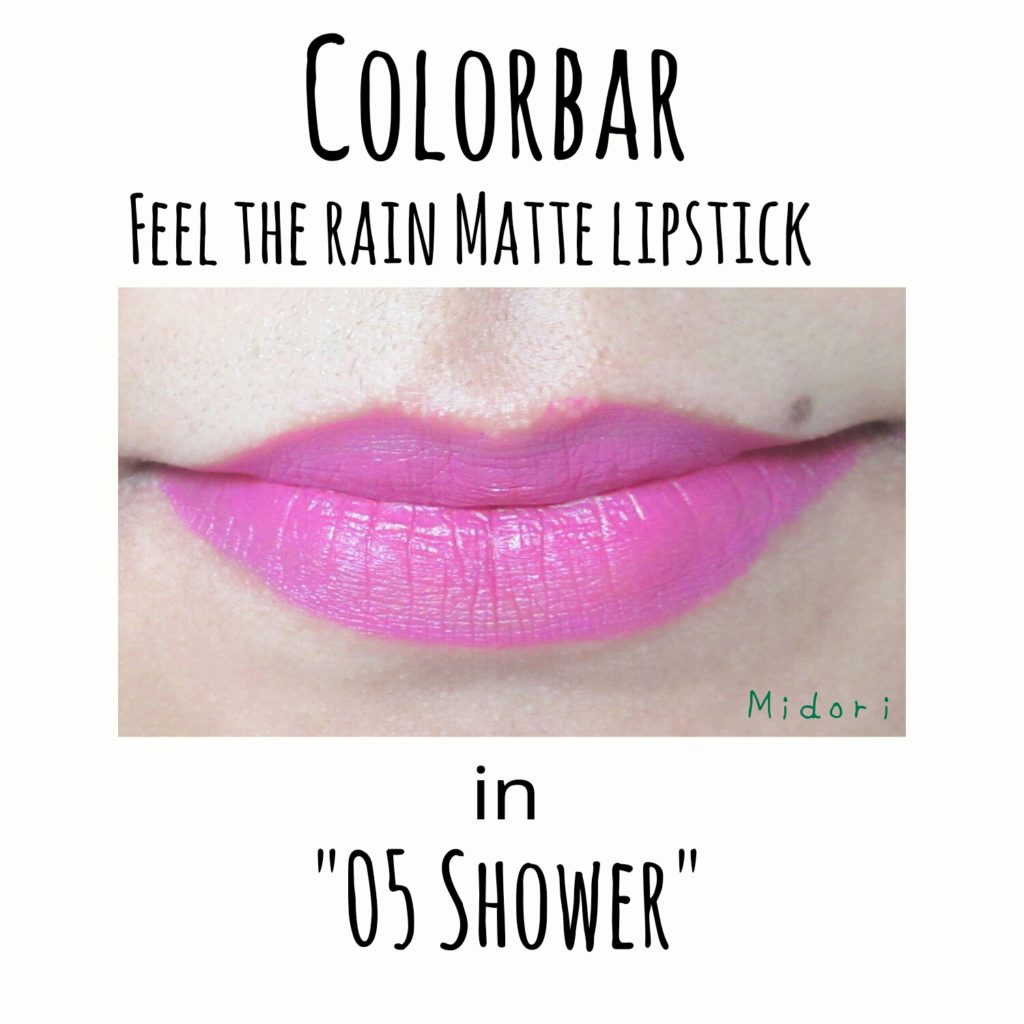 SWATCHES AND SHADES AVAILABLE: I believe there are 7 shades in this line of lipsticks. Almost all of them are bright, bold summery shades barring a couple of neutrals. I picked up the shade '05 Shower', which is a blue-toned fuchsia with purple undertones. Yep. That's how I'm describing this one. Doesn't it seem fitting?
Other shades in this line include:
01 Thunder
02 Storm
03 Lightning
04 Drizzle
06 Damp
07 Hail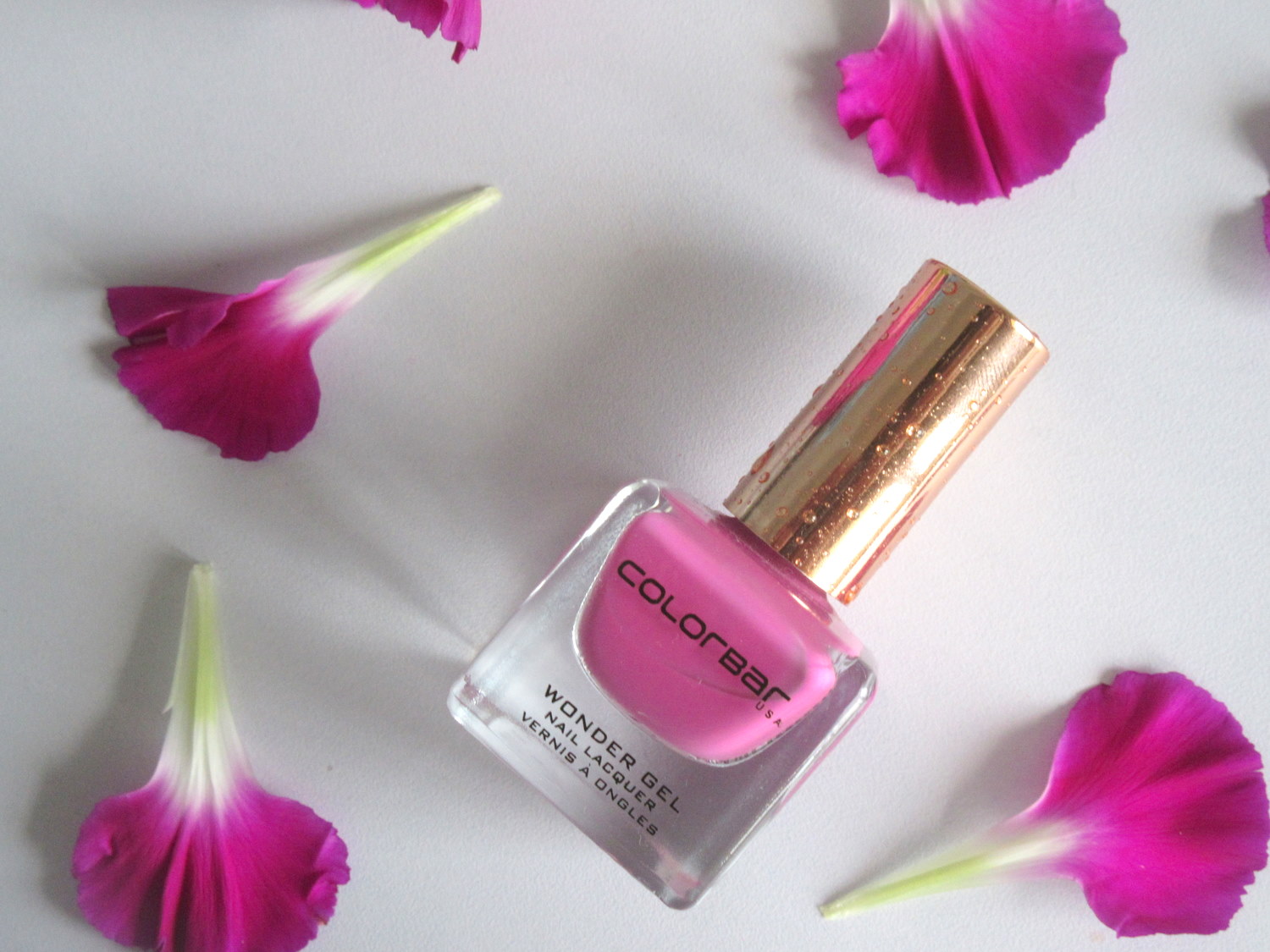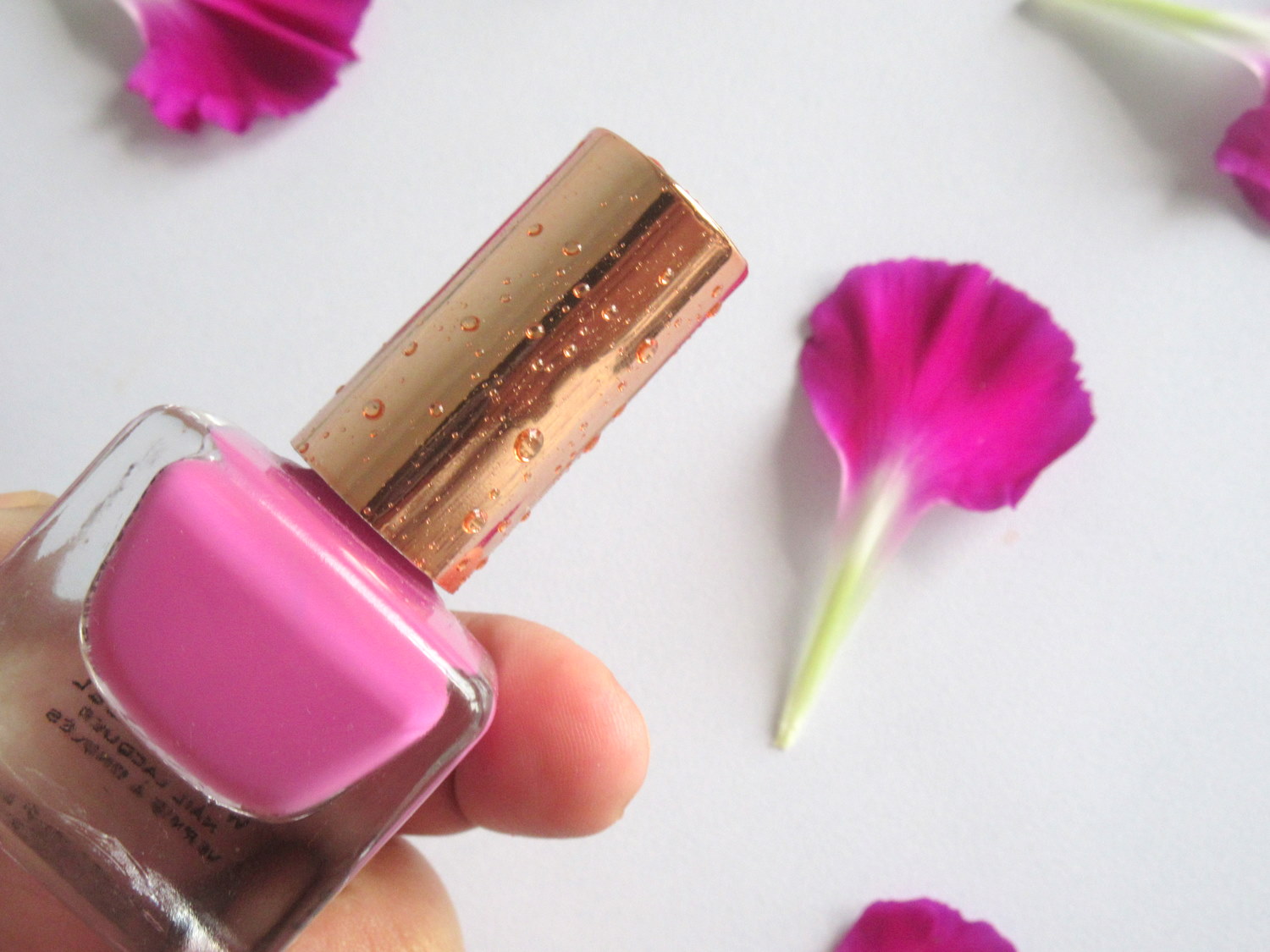 Colorbar Feel The Rain Wonder Gel Nail Lacquer '05 Shower': They also launched nail polishes corresponding with the matte lipstick range. I picked up the one matching my lipstick. I haven't done a 'Can I Talk About This Nail Polish?' post in over a year but maybe I'll do one wearing this bright fuchsia-purple nail varnish.
While I like the colour, it chips quite easily on my nails unfortunately.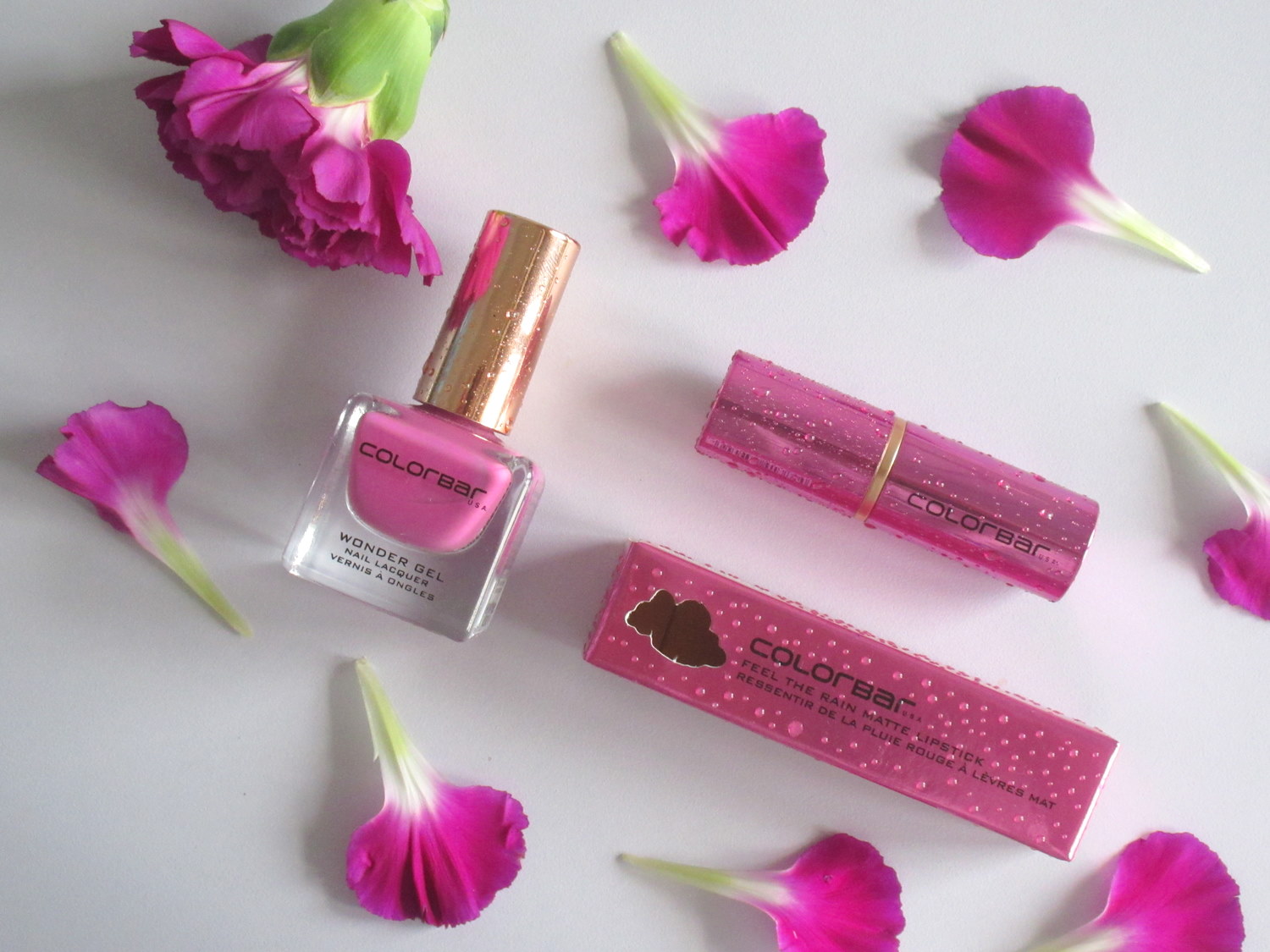 PRICE AND QUANTITY: The lipstick retails for 650 INR and contains 4.2 grams of product.
Meanwhile, the nail polish retails for 325 INR and contains 12 ml of product.
AVAILABILITY: Colorbar counters across the nation, ColorbarCosmetics, Nykaa etc.
♥ Overall, I really do think this is a collection worth checking out. I'm curious about the metallic eyeshadows so maybe I'll go check them out one of these days. However, do I highly recommend the products? Well, no. Do I think it's worth splurging on simply because of the raindrops on the packaging? That's a no too. They're decent products and if you really, really like the packaging, then, by all means, go for it.