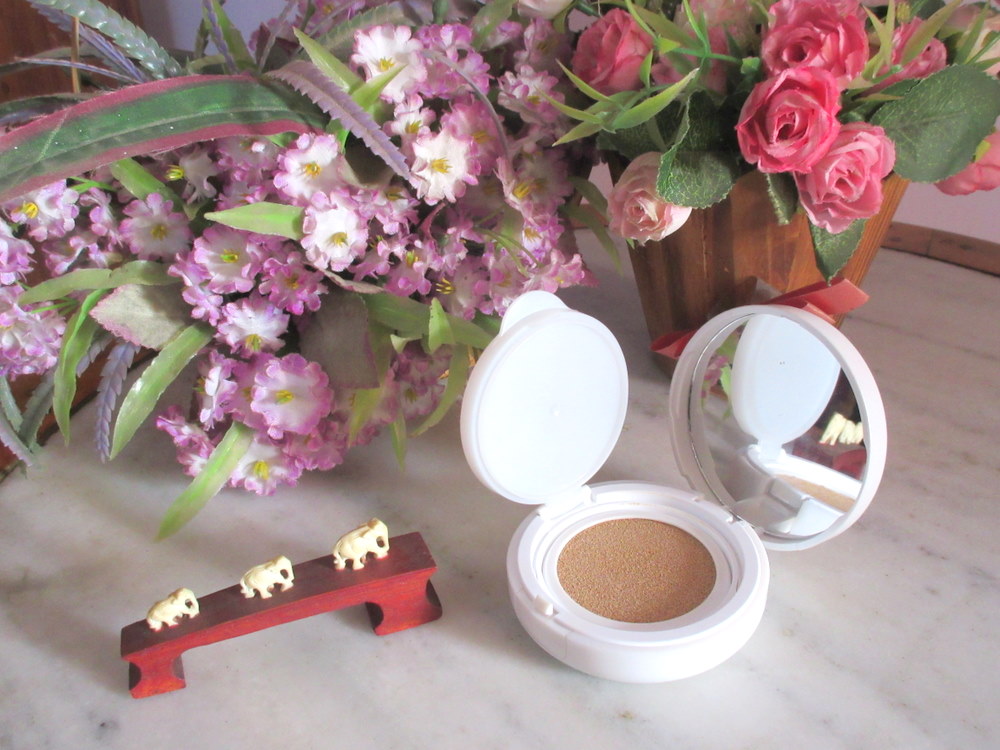 Annyeong, everybody. The last Etude House product review was a cushion too. But this time around, it's a tad bit different. It's one of the products that kick-started the cushion craze in the first place – a BB Cream in cushion form.
THE BACKSTORY: When it comes base products, I always tend to make faces first and then proceed to check them out. On the rare occasions that I do look at base products, I usually have one note – it has to feel lightweight. Lightweight to the point that I feel like I've got nothing on my face. Since I am into K-Pop and what not, one product I saw frequently on Get It Beauty, a popular Korean show on makeup and skincare, were cushions. While I was torn between so many brands, I decided to start out with one of the cheaper ones and then move up, if I were to like it at all.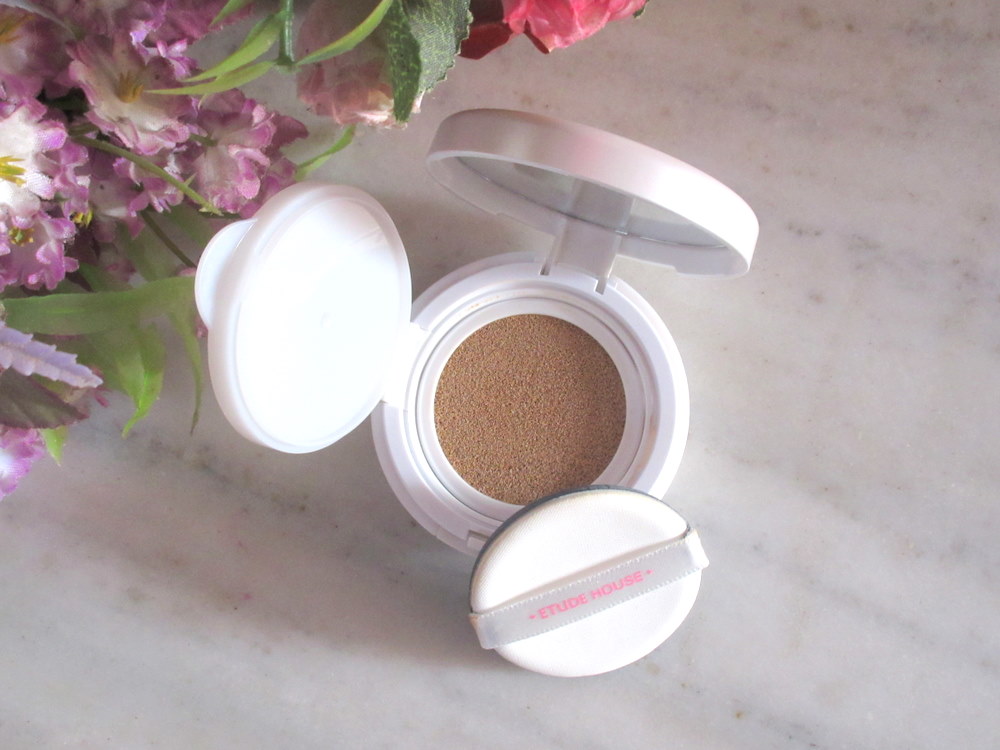 WHAT IS A CUSHION? : If you're unfamiliar with the whole concept of cushions and how they work, let me explain it to you. Cushions come with the product, be it your BB Cream or blush, soaked in a sponge-like thing. For base products or blushes, you get a state-of-the-art air puff for application, making it a sponge-on-sponge application. What you essentially do is pat the air puff on your face. You must not drag it. They are meant to be travel friendly (most include a mirror)  and extremely handy for touch-ups.
THE PRODUCT: This cushion is a delightful little base products. The sponge in this little cushion has been drenched with BB Cream, so, what it technically is, is a portable BB Cream. It promises to give you brightening, wrinkle-reducing, sebum control properties along with a flawless face. It has a light to medium coverage initially, with potential for high coverage. What you do, as it was mentioned before, take your state-of-the-art air puff, lightly pat it on the cushion and then pat it on your face, building the coverage up to your preference. You may also use a stippling/buffing brush with the cushion instead of the air puff, if that is what you prefer. While it does have a pinkish undertone, despite being labelled as W24, the pink doesn't actually deter the achievement of a flawless face. The product smells incredible, it is a light floral fragrance, which may also be a negative factor for some people. However, the scent isn't overwhelmingly strong. The formula is lightweight, yet effective. Be warned that this does have SPF 50+ in it, along with some UVA ray protection in the form of PA+++. While this amount of UVA and UVB protection makes the product great for the summertime, it also means that in photos, your face may have a white cast. White casts dissolve easily, after 15-20 minutes, and can be fixed easily too – with the use of blush and contour. A cushion refill is also available if you run out of the actual product. You can replace the empty cushion with the refill in the pact and continue using it. Overall, the hype surrounding this product cannot be dismissed as gibberish since the product actually lives up to it.
(Personally, the colour 'w24 Honey Beige' works great for me; it is the darkest of the three shades available. One little issue is that if I decide to layer it on more than once, it looks unnatural. I also use it as a concealer from time to time. While other brands do carry darker shades, most brands stick to three shades – all of them for people with fair to medium skin tone. I do enjoy working with this. Another aspect I enjoy is that it is a boy-proof product. My little brother spent hours marvelling its smell and how it works. Since it isn't glass, it also took out the rosiness of 'accidentally' dropping it for him.)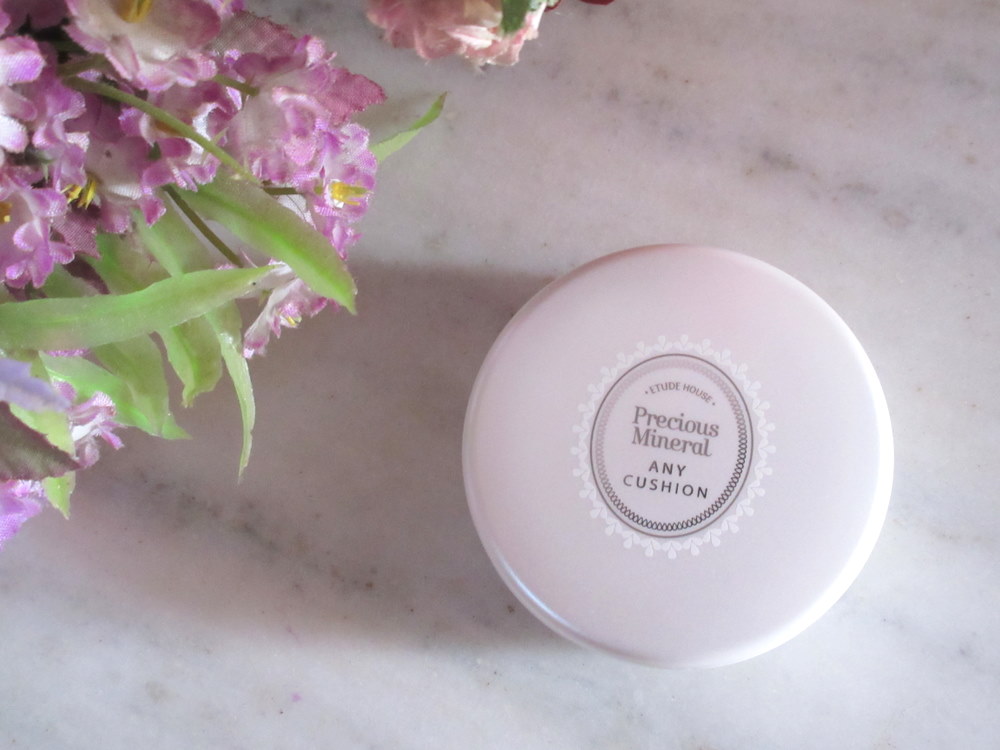 SHADE VARIATIONS: Available in three shades – N02 Light Beige, W13 Natural Beige, W24 Honey Beige.
CLEANING THE AIR PUFF: You needn't buy expensive puff and brush cleaners to clean the puff. A mild shampoo or a bar of soap works fine too. (I use this method; works great no matter what it looks like, haha!)
PRICE: Depending on where you buy it, the product costs between $14-$20. I got mine from cosmetic-love.com for $18.94. The refills retail for $8-$15. The air puff can be purchased too, usually for $2-$5.
AVAILABILITY: Etude House Official Website, cosmetic-love.com, testerkorea.com, w2beauty.com
Etude House Precious Mineral Any Cushion in '#W24 Honey Beige'
Pros
The coverage is build-able.
It feels light-weight.
It smells incredible.
It is extremely travel-friendly.
It has insane amount of UVA and UVB protection properties which makes it great for summer.
Cons
The shade range is ridiculous. Only three shades are available, which are meant for people with lighter skin.
The fragrance may bother some people.