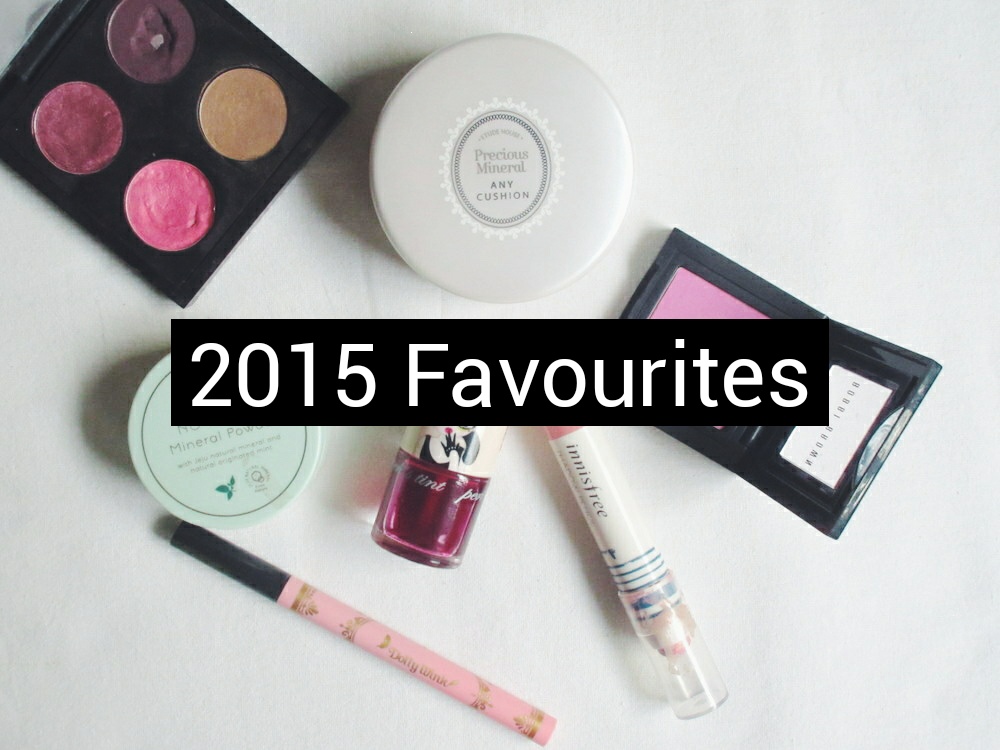 Hi, everyone. I thought I'd compile the most-loved products of the year in this post. The photo above shows the products that I absolutely loved this year. Let's talk about them some more!
*The products in Italics are items that have not been reviewed or have thoughts coming up in the future.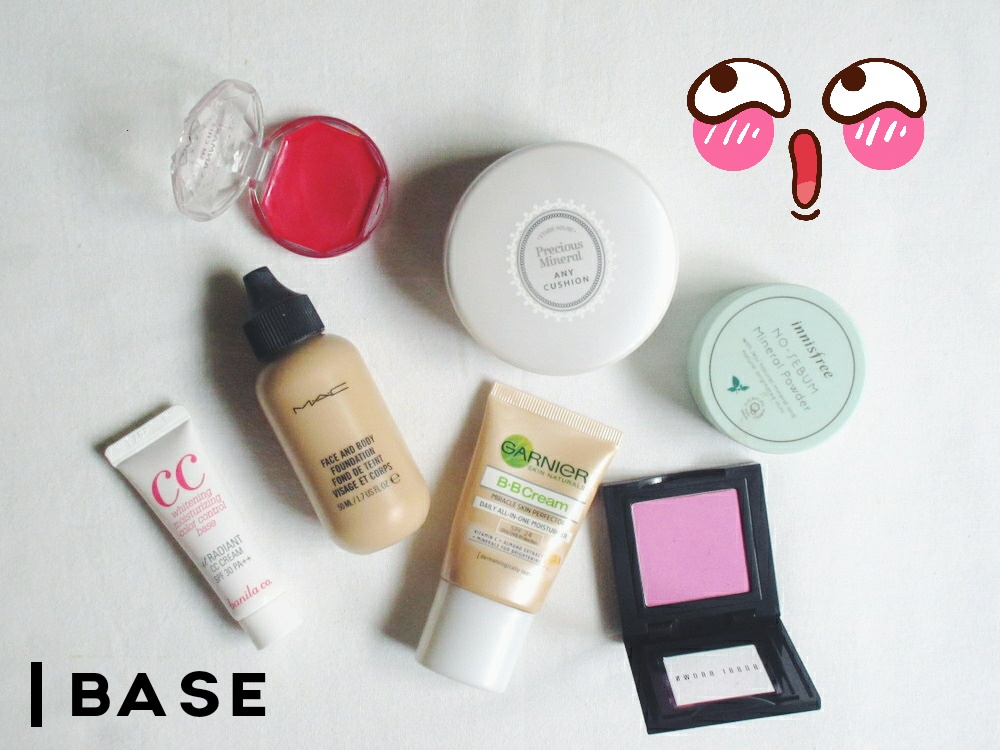 BASE: This year, I opened up to base products. No, wait, I opened up more to makep in general. The Etude House Cushion remains my favourite, along with MAC's Face and Body Foundation. The Garnier BB Cream is also something I enjoyed throughout the year. For prep, I loved the Banila Co CC Cream – there's nothing else quite like it. I'm on my second jar of Innisfree No Sebum powder; that stuff is amazing. The Canmake Cream Cheek and Bobbi Brown powder blush in 'Pale Pink' are pretty much what I reached for despite having a growing assortment of blushes.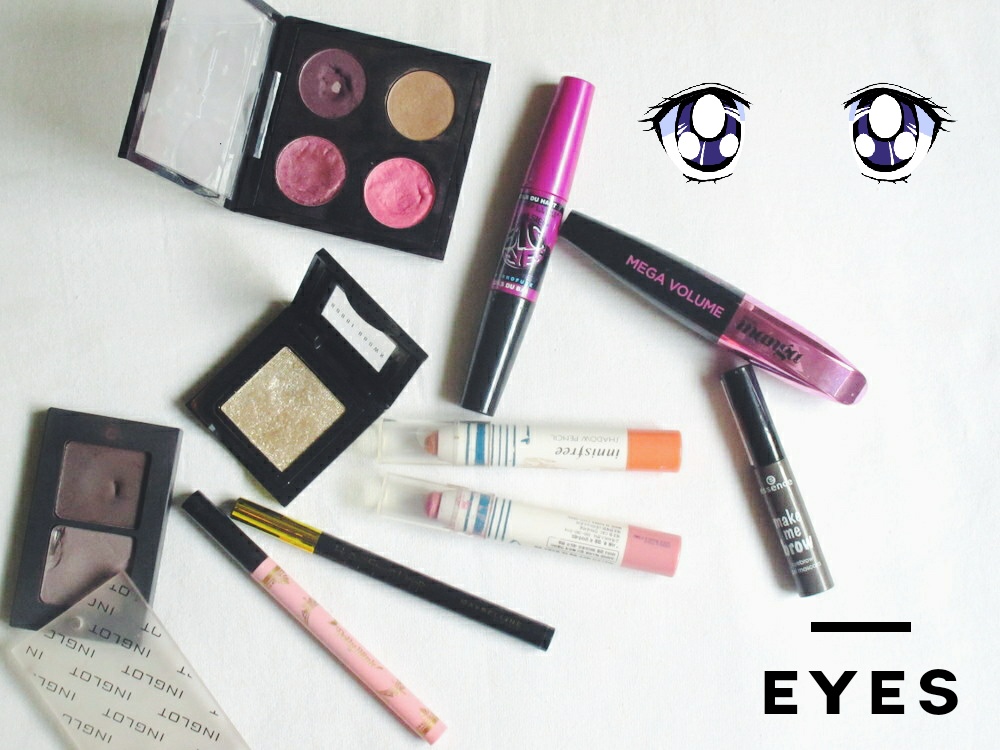 EYES: The mascara combination that made my non-existent lashes pop up was the combined efforts of the L'Oreal Miss Manga mascara followed by Maybelline's Big Eyes mascara. It's difficult to remove and if you have senstive eyes and feeble lashes, I'd limit use to special occasions only. Essence's Make Me Brow and Inglot's brown and taupe eyeshadows are still what I reach for when I decide on a stronger brow (even stronger than they naturally are). The Innisfree Shadow Pencils are brilliant products – they last all day, without creasing or smudging. Dolly Wink's Liquid Liner and Maybelline's Hyper Sharp liners were all I reached for in the eyeliner department. As for eyeshadows, MAC'S Sushi Flower, Cranberry, Soba and Sketch along with Bobbi Brown's Sparkle Eye Shadow (stunning) in 'Sunlight' were all I ever used.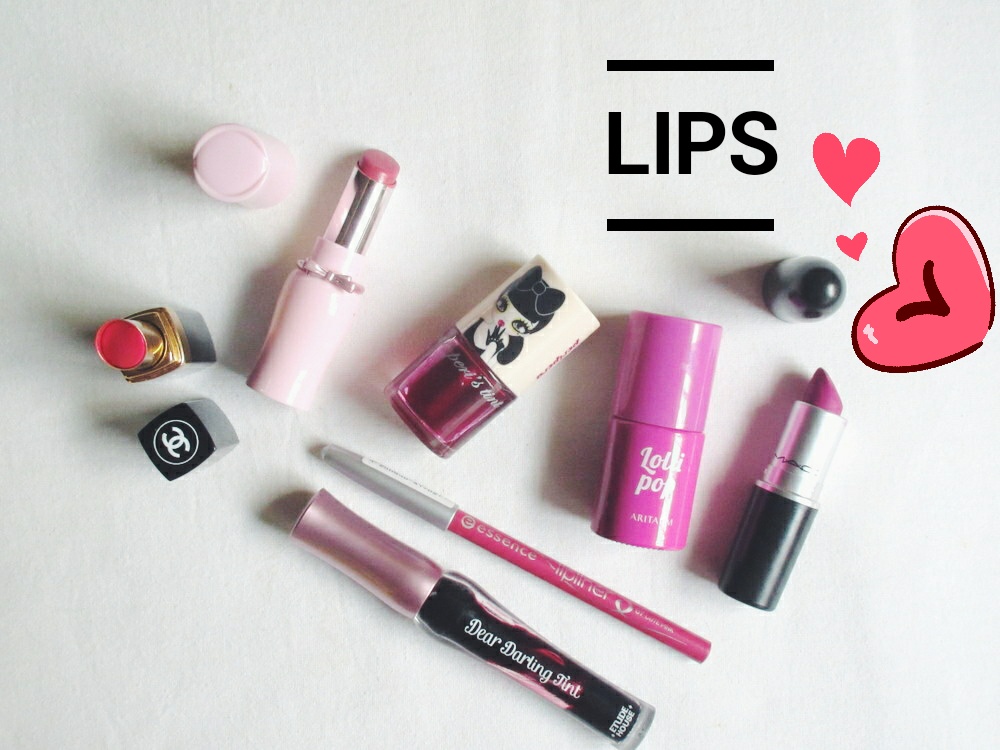 LIPS: It was the year of lip tints! I became a full-time fan of lip tints, be it jelly tints, water tints or milky tints. Etude House's Dear Darling Tint, Peri Pera's Water Tint and Aritaum's Lolli Pop are easily some of my favourites this year. I also discovered lip liners and just how good they are – Essence's versions are amazing. As for lipsticks, Chanel's Boheme, Etude House Dear My Wish Lipstick in 'Goodness Beige' and MAC's Flat Out Fabulous were the shades I wore the most this year.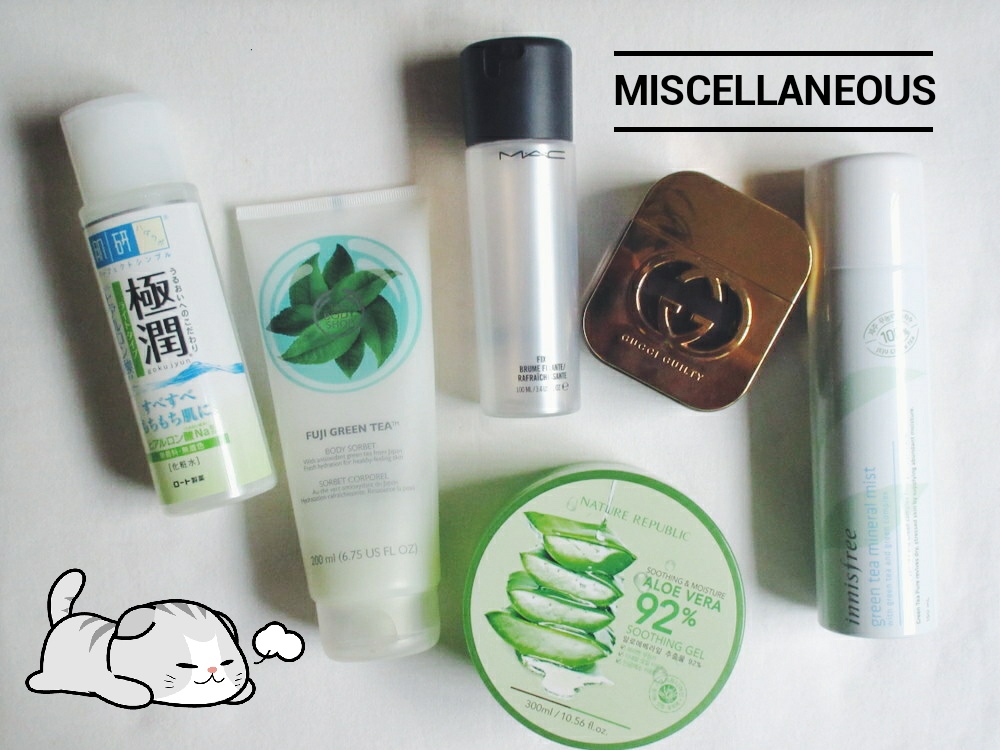 MISCELLANEOUS: Finally repurchased my beloved Nature Republic Aloe Vera Gel – absence does make the heart grow fonder. Gucci Guilty was the scent of the year, primarily because of how expensive it was and I just wanted to get my lunch money's worth out of it. The Body Shop's Fuji Green Tea Body Sorbet made moisturising a fun task. The setting sprays and face mist (whatever you choose to call them) that I kept on going back to were the Innisfree Green Tea Mineral mist and MAC's Fix+. A newer addition to my skincare regime is the Rohto Hada Labo Gokujyun Super Hyaluronic Lotion (Fresh), which is something I'm starting to like immensely.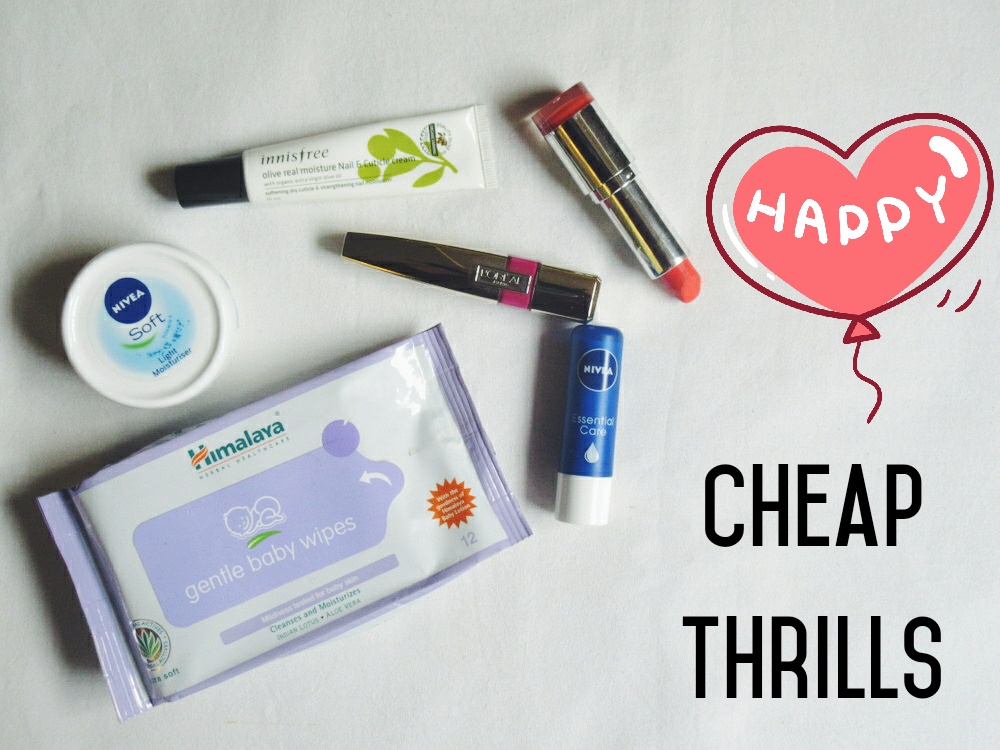 CHEAP THRILLS: Nothing tops when you find an amazing product for a relatively cheaper sum of money. Guess what? Nivea's Essential Care lip balm blows out the plethora of other lip balms in the market completely out of the water. Do yourself a favour and just get it – it may be a difficult task finding it, though. It's extremely popular. On days I go without nail polish, I use Innisfree's Olive Nail and Cuticle cream to nourish my nails and nurse them back into shape. Himalaya's Baby Wipes trumps over any other makeup remover wipes, without even flinching. Colourbar's matte lipsticks are a good bargain and the shade selection is extensive enough for you to find a favourite. L'Oreal's Shine Caress Lip Glosses are relatively cheaper than other lip products in their line and they never cease to amaze me.
Now, Hani, the underpaid assistant, has amazing skin. When she recommended Nivea's Soft Light moisturiser, I decided to give it a go. She was right, it is indeed a little jar of magic. If the high alcohol content doesn't bother you, you could give it a go and sit back and watch as it evens out your skin.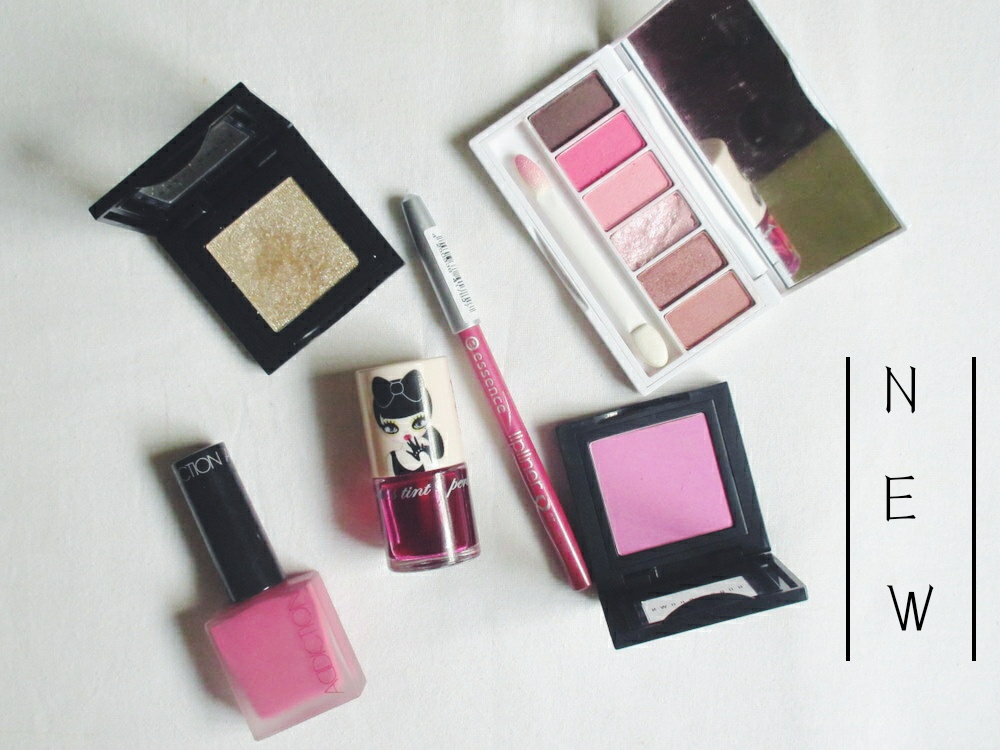 NEW DISCOVERIES: These are a few of the amazing products I discovered this year. First up is Bobbi Brown's 'Pale Pink' powder blush – it works every single time. Bobbi Brown's Sparkle Eyeshadow in 'Sunlight' is another favourite. It's sparkly and packs a punch of glittery glam without the chunkiness of your regular glitter pigment. Ah, Addiction's Cheek Polish in 'Tadzio' is another worthwhile splurge – relax and watch your blush application methods evolve into something bigger and better. Essence Lip liners are such amazing products with a student-friendly price-tag. I highly suggest you check them out. Like I mentioned before, it was the year of lip tints and the one pictured here is Peri Pera's Water Tint, my absolute favourite at the moment. Something that may give my MAC quad a run of its money is Etude House's Cherry Blossom eye palette. As stunning as it is, it saddens me that it was a limited edition product.
Well, that's it for this year's round-up. What were some of your favourites this year? I'd love to know! I'll see you guys again the new year with more goodies. Take care.
♥