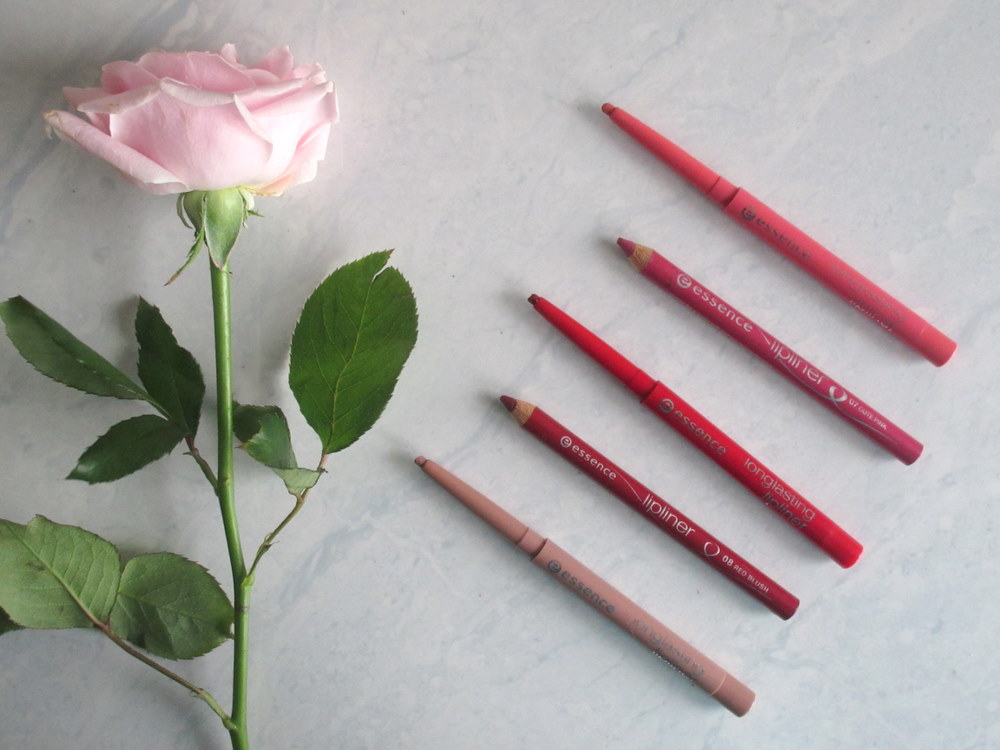 Hello, everyone. You probably already know about how great Essence Cosmetics Lip Liners are. If you haven't heard about them and don't have any, you're missing out. Here's why.
THE BACKSTORY: I first heard about Essence Cosmetics on Irina's YouTube channel; she's my favourite Beauty YouTuber to watch. When it made its way to our shores, I went ahead and bought everything Irina recommended. I was and still am impressed by their ability to shell out such good products on such short intervals. Sure, it has some duds but which brand doesn't? Even MAC has (several) duds. The only difference is that your wallet won't hurt as bad when you discover an Essence dud compared to a MAC dud.
THE PRODUCT: There are currently two types of Lip Liners manufactured by Essence – one is the wooden type that is required to be sharpened and the other is the retractable type. Both their formulations are the same. The only thing that differs is the packaging and the price. These lip liners are opaque, creamy, easy to work with, do not tug or dry out the lips excessively and are extremely long-lasting. My only quibble with them would be their shade range and availability. The shade selection isn't that extraordinary at the moment. However, it does seem to be growing. As for their availability, they are mostly sold out – which only solidifies their spot as worthwhile purchases.
*♥ Creating a gradient lip is as easy as pie with these; my favourite combo is Peach Beauty as the base, Ready for Red in the center of the lips and finally Girl Next Door to blur the lip outline.
The shades I'm showing you are:Cute Pink (Wooden Type) – A lovely mid-tone pink with greyish blue undertones. (It's my personal favourite; since it is an MLBB)
Red Blush (Wooden Type) – A darker and richer red that makes it perfect as a base for vampy lipsticks.
Ready for Red (Retractable Type) – A bright, bold red.
Peach Beauty (Retractable Type) – A lovely, girly shade of peach.
Girl Next Door (Retractable Type) – A light nude that almost gives you concealer lips if you smack too much on. (Guilty of doing so in the lip swatches.)
PRICE: 129 INR for the Wooden Type (1 gram of product) and 249 INR for the Retractable Type (0.23 gram of product).