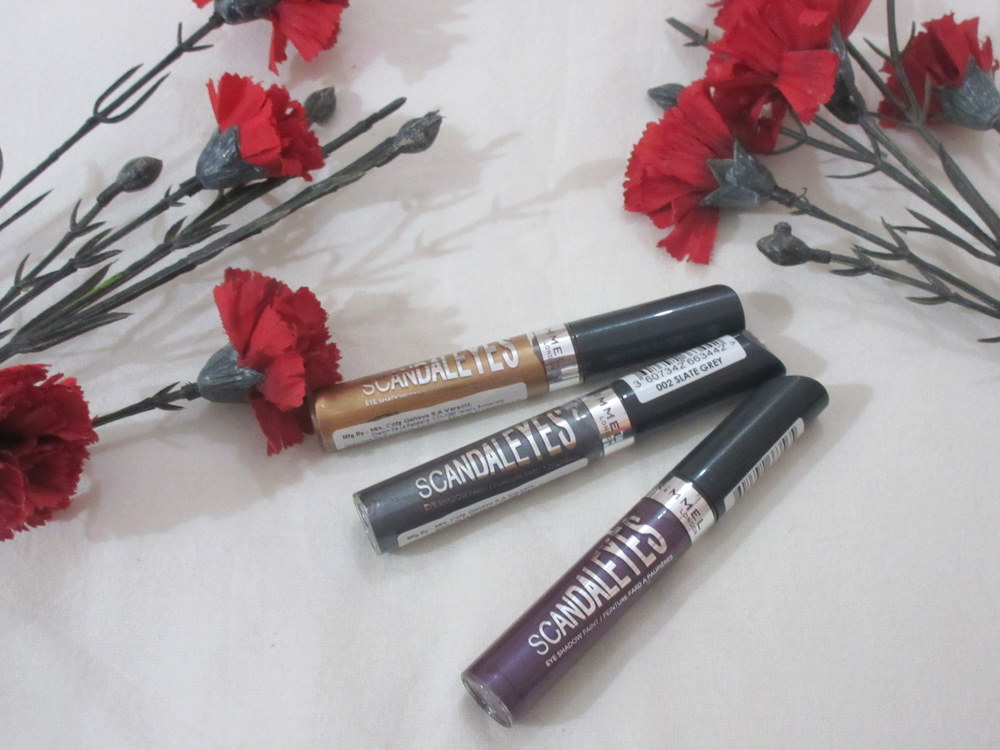 Hello, everyone. Let's get talking about these liquid eyeshadows that recently hit our shores.
THE BACKSTORY: There's no backstory as such here. I'm just intrigued by liquid eyeshadows. While these shades aren't my cup of tea, I look forward to get some use out of them. The gold, mostly.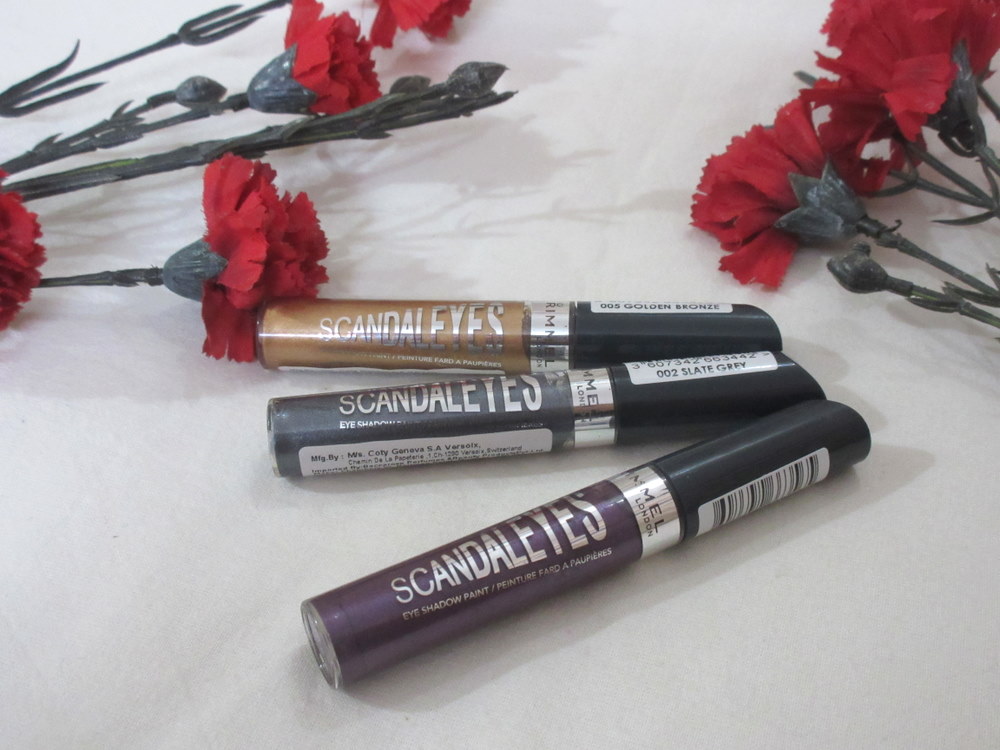 THE PRODUCT: Metallic liquid eyeshadows with an elongated leaf-tip applicator is basically what these products are. Think liquid versions of Maybelline's ever-popular Color Tattoos. These are easier to spread and don't tug as bad as the Maybelline Color Tattoos. These blend easily and are great as bases. Adding powder eyeshadows on top is ideal if you want them to last for a long time. They don't quite hold up on their own. Also, these tend to crumble – so, you'll need to have primer and translucent powder on before you apply these. While it does sound like a lot of work, you'll be willing to take the extra few steps solely because of how metallic and beautiful these eyeshadows are.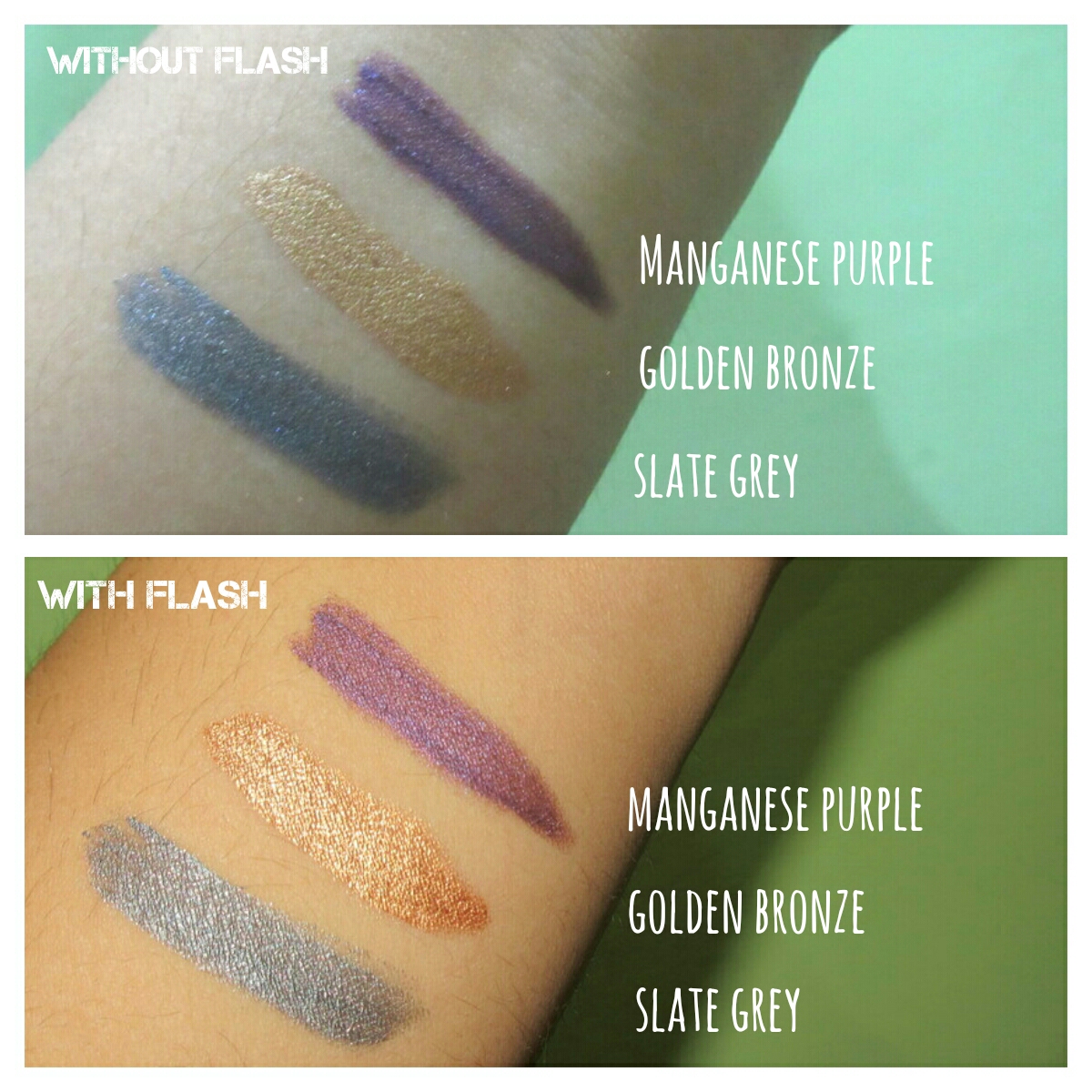 The shades that I picked up are:
Manganese Purple – A beautiful eggplant purple. It is the least pigmented among the three.
Golden Bronze – A stunning gold hue that immediately reminds you of liquid gold. It is the most pigmented one out of them and it lasts for a long time too.
Slate Grey – A pretty darker-grey. It'll be good as a base for a smokey eye.
ON HANI: Hani, the underpaid assistant, here is wearing 'Manganese Purple' as the base shadow. Layered on top of it is a purple Inglot eyeshadow (Matte 320). She's got MAC's Soba in her crease and a lilac Maybelline eyeshadow in her inner corners.
PRICE: 400 INR for 7 ml of product.
AVAILABILITY: Rimmel counters, Koovs, Asos etc