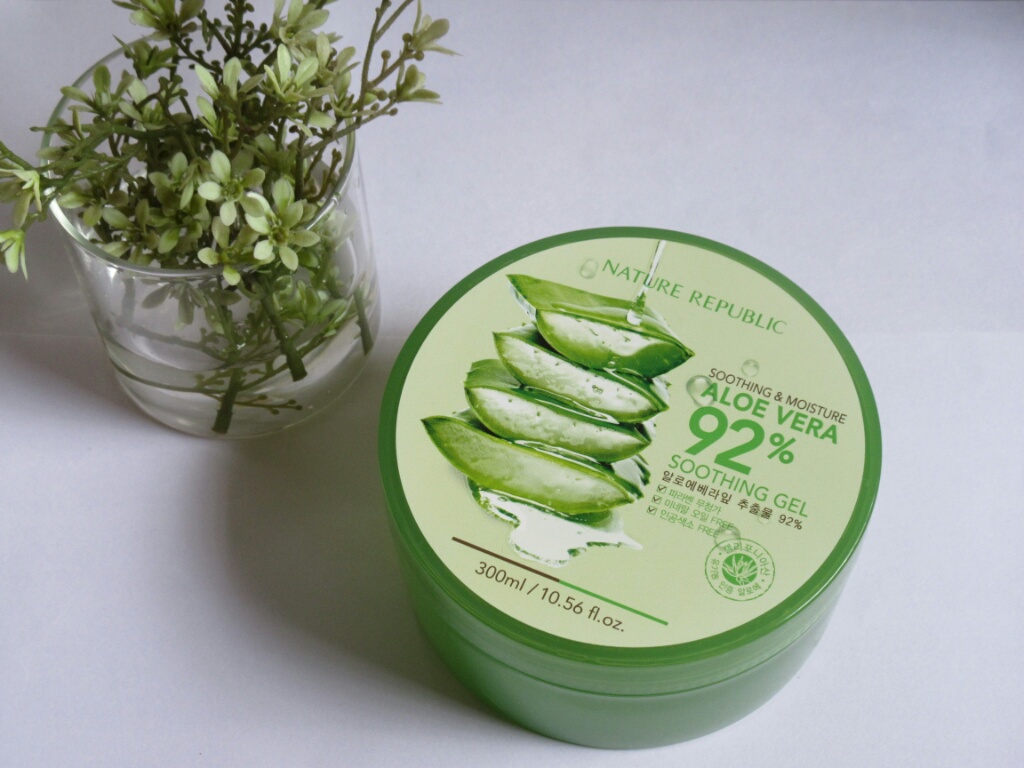 Hello, everybody! Or should we say annyeong instead? If you're into Korean skincare and make-up products, or even K-Pop, for that matter, you've probably heard of the brand Nature Republic. It's a super popular brand and you wouldn't be wrong to say that it may partly be due to their brand ambassadors, the infamous boy group, EXO. Let's get into just why and how this particular product is one of their bestsellers.
THE BACKSTORY: I love EXO. And when I saw the CF for their Nature Republic campaign earlier this year, I was convinced that I needed to try out the product they were promoting, which was this green little guy. Soon, this product became a raging bestseller and other brands began to adopt the same concept and began releasing their own versions. But I wasn't swayed, oh no, I stuck to the original and I regret nothing!
THE PRODUCT: The Soothing and Moisture Aloe Vera Soothing Gel is a dream come true for people with oily/combination skin. Personally, I never really paid any attention to moisturisers prior to this, mostly because even the most oil-free formulas would leave my face feeling oily and greasy by morning.  However, if you're in need of hardcore mositure for your face and body and if you have dry and parched skin, this won't cut it. It has a light, floral fragrance; almost reminiscent of night jasmines. The texture is very light and jelly-like (since it is a gel, no less). What's surprising about this is that the product tends to be sticky in the beginning but after your skin drinks it up, the stickiness is gone and it is replaced with freshness and smoothness.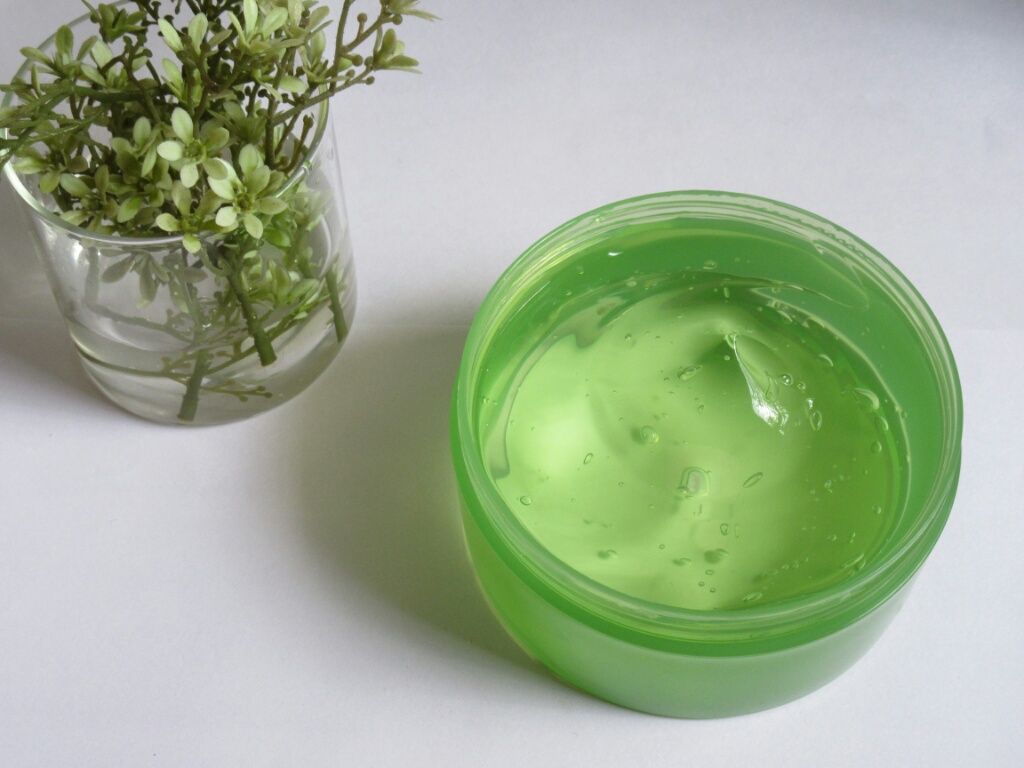 One of the best parts of this product is its versatility:
Moisturising cream or mask – It can be applied alone or can be mixed with a mask. It seeps onto the skin fairly quickly and leaves it feeling hydrated and fresh.
Makeup Base: It can be mixed with your foundation or BB Cream in the ratio of 2:1 for a more even and flawless base.
Aftershave: It can most definitely be used to soothe irritated skin after a gloriously taxing shaving session.
Hair mask: While I haven't tried this out personally, I've read that it has worked for a lot of other people. They have used it in place of their regular hair oils and have wrote positively about it, so, you could quite possibly give this a go.
To relax swollen eyes: Just layer a little over some cotton pads and put them over your eyes and your swollen eyes will thank you later.
Nail essence: You can even put this on your nails to give them more strength and to calm them after removing a nail art masterpiece.
Body care: It can be used as a body moisturiser too. It works as well as any other body butter.
For relaxing sunburns: If you see the sun a lot, this product may just save you from sunburns. Just apply this over your sunburnt skin and watch how much calmer and cooler you skin feels.
This little tub of gelatinous goodness is heavenly and it's no wonder that it's a bestseller. If you're able to, do get yourself a tub and experience the goodness for yourself.
PRICE: $9.23 – $12.19 (varies from site to site; I got mine for $9.23)
QUANTITY: 300 ml
AVAILABILITY: www.cosmetic-love.com, www.w2beauty.com, www.beautynetkorea.com (I got mine from Cosmetic-love)
Nature Republic Soothing and Moisture Aloe Vera 92% Soothing Gel
Pros
Extremely versatile. You can use it on almost any part of the body and get away with it.
It provides just the decent amount of hydration for those with oily/combination skin.
The packaging and the consistency is gorgeous.
The fragrance is quite lovely and light, as opposed to nauseating and heavy.
It actually works for all skin types.
Cons
Availability is a huge issue.