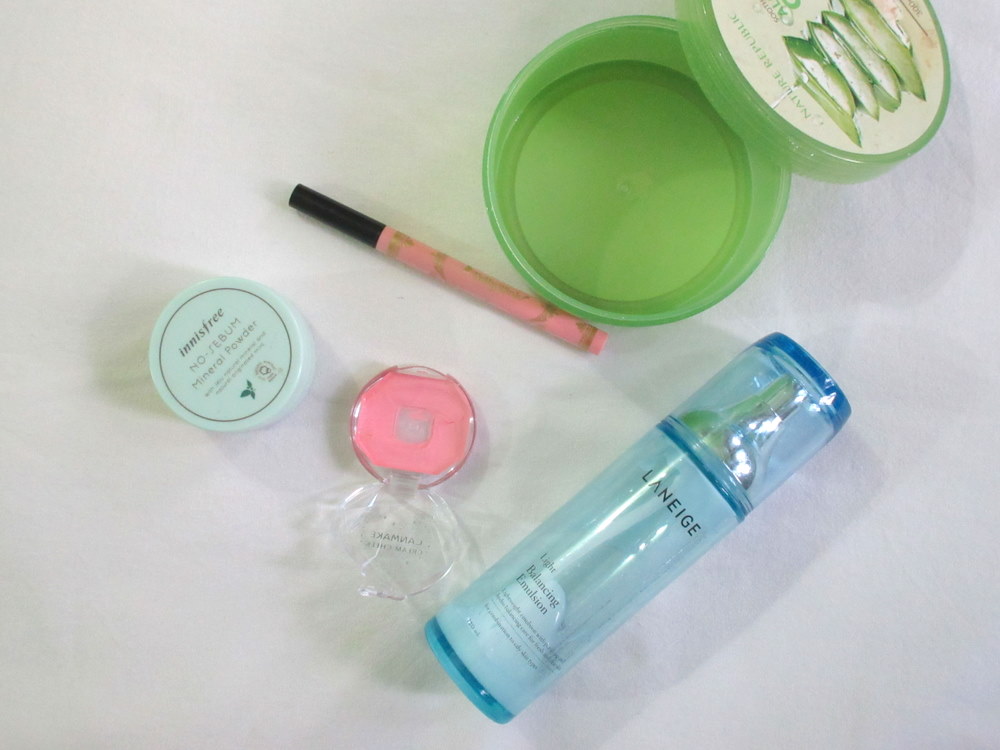 Hi, everyone. That's not the most inviting photo, is it? Welcome to the first post of its kind. This is Midori's first Empties post. Since it would be a little too lonely with just empties, I thought I'd add in some products that I deeply regret buying. Hold on to your seats.
*EMPTIES:
The Laneige Balancing Emulsion Light – This was my night time moisturiser for the longest time. While I am moving on to other skincare items, if none of the newer ones work out for me, I'll most likely revert back to this. It's a milky, light moisturiser that kept my skin in ship-shape for almost a year. It's a little pricey, like most Laneige items, but, it's well worth the money. Read more about it here.
The Dolly Wink Liquid Liner in 'Deep Black' – I miss having this liner in my collection. I really do. At first, I didn't understand the hype around it. The liner wasn't the blackest black and I found that confusing – why were people raving about a liner that was more grey than black? The key with this liner is to layer. Each layer adds more darkness to a not-so-deep black until it becomes a gorgeous deep black. And it stays put. Through even the most humid days, this liner lived on. While I didn't understand the beauty of the liner in the beginning (around the same time I reviewed it) I gradually fell in love with it. Read more about it here.
Canmake Cream Cheek in '08 Marshmallow Pink' – Canmake is an affordable Japanese makeup brand. They seldom go wrong with their products and their Cream Cheek line is one of their most popular lines. This shade is something I used whenever I wore makeup. I loved the shimmer it had and the glow it presented. Would I repurchase it? To be honest, no. Here's why – while I loved this shade, I love the other one I got a lot more. That's also a part of the Cream Cheek line, although it has a completely different formulation. Read more about it here.
Innisfree No Sebum Mineral Powder –  I'm on my second tub of this stuff. Well, that second tub is almost through too. Oh, no. Yes. It's just that good. It does leave a white cast for a few seconds but let it rest for a few seconds and you're golden. It's a lovely finely milled powder that leaves your face smooth and velvety. Read more about it here.
Nature Republic Aloe Vera Gel – Not having this little gem in my life has made me almost miserable. You'll know why once you read my post on my current skincare routine or if you just read the review of this wonderful product. I have already placed an order for another tub.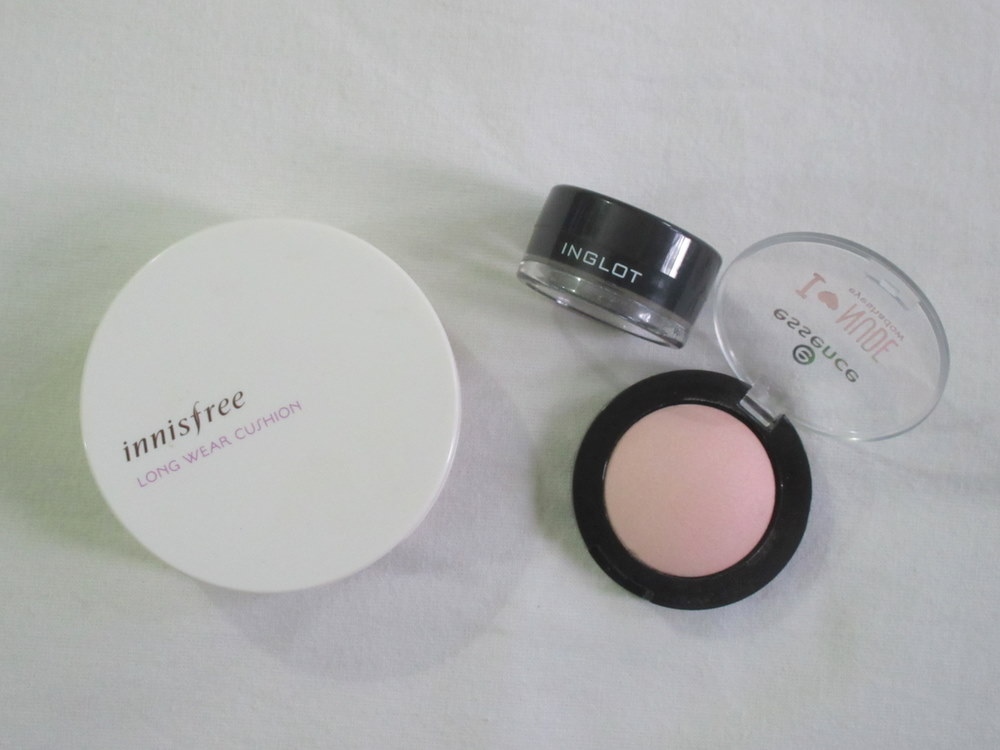 *REGRETS:
Inglot AMC Gel Eyeliner in '77' – This eyeliner is raved about by bloggers worldwide. Meanwhile, I haven't tried a liner quite as pathetic as this one. Before trying this eyeliner, I always thought Inglot could do no wrong. And I was proved wrong by this very pot of gel eyeliner. It gunks up your brushes (no matter what kind you use), gives the most difficult application ever and worst of all, it smudges. I've given this eyeliner so many chances and it has just not justified itself to me. Read more of it here.
Essence I ♥ Nude Eyeshadow in 'Crème Brûlée' – The pigmentation and the longevity of this eyeshadow is plain disappointing. While it does look very pretty for the first few minutes, you go to the kitchen to drink a glass of water, come back to your room and glance in the mirror – your eyeshadow is gone. Essence is a good brand but I don't think their eyeshadows are worth checking out. You could check out the rest of their collection here.
Innisfree Long Wear Cushion in '23 True Beige' – No. Just no. Don't bother getting this even if you have the oiliest skin on the face of the Earth. Try the Etude House cushion instead. Trust me on this.
I hope you guys liked this post! I hope to keep doing more of these!
Until next time, take care.