Hello, everybody. If you haven't tried Bobbi Brown Powder Blushes, you need to (A) Save some money and (B) Go buy one as soon as possible!
THE BACKSTORY: Blushes are the reason why I fell in love with makeup the way I did. On days I wear makeup, my go-to look features a lot of cool tones – I am the oddball with neutral/cool undertones in a country filled with people who rock warm colours. That being said, people here rarely ever wear pinks. They opt for reds, oranges and peaches; almost as if it were a second nature for them. I previously featured this blush in this post and I'm still madly in love with it – it's my everyday choice for a blusher, to be quite honest.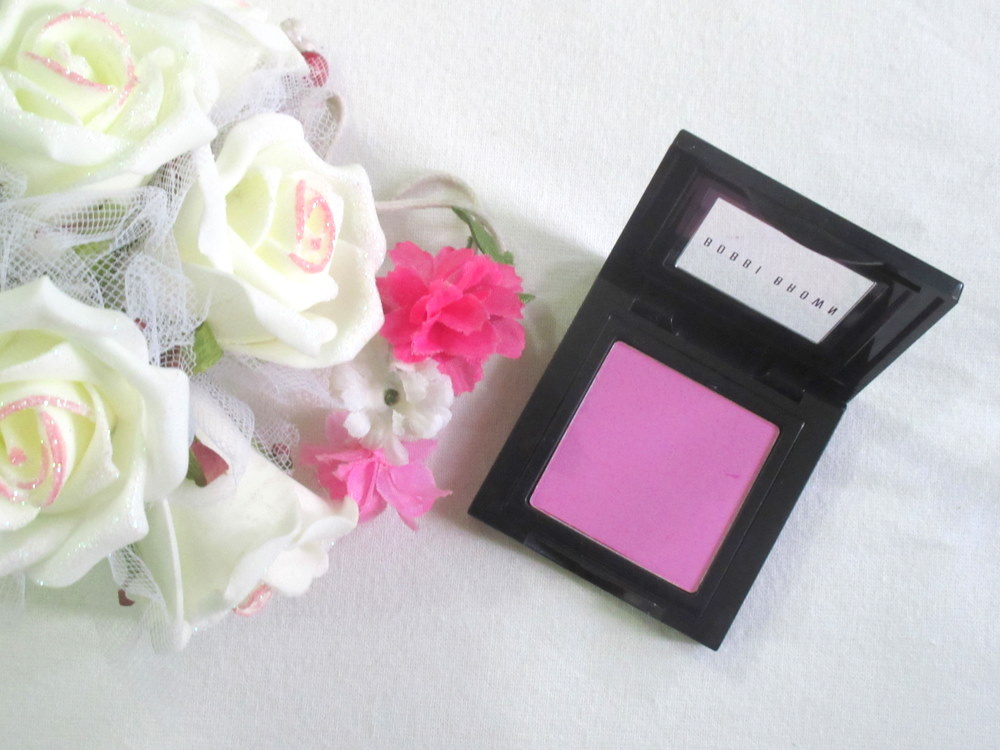 THE PRODUCT: When you hear the name 'Pale Pink', you may think of the sort of pink you associate with female newborns – a light, cool, powdery pink that captures the innocence of the infant. However, this 'Pale Pink' is a different story. It isn't the pale pink you'd expect; it's a bright and intimidating hue with bluish/purple undertones. No, don't be scared. It's beautiful, trust me. The blush itself is quite pigmented so you're required to use a light hand with it and to tap the excess off your brush; unless of course, you're like me and your go-to look is very blush heavy.
The blush is silky smooth and it blends out effortlessly. The finish, of course, is matte but the blush doesn't make you face look flat; it somehow freshens it up and gives it a beautiful tinge.
What impressed me the most is definitely the longevity of the blush. Even after the end of a long, hard day, you'll find a glimpse of the blush you dusted on in the morning.
I'm telling you this – Bobbi Brown products are heavy on the wallet. So, save up and build your collection bit by bit. Most of their products are amazing.
PRICE: 2890 INR (approx. $43; it retails for $28 in the US) for 3.7 grams.
AVAILABILITY: Bobbi Brown counters, Bobbi Brown, Sephora etc.
Bobbi Brown Blush in 'Pale Pink'