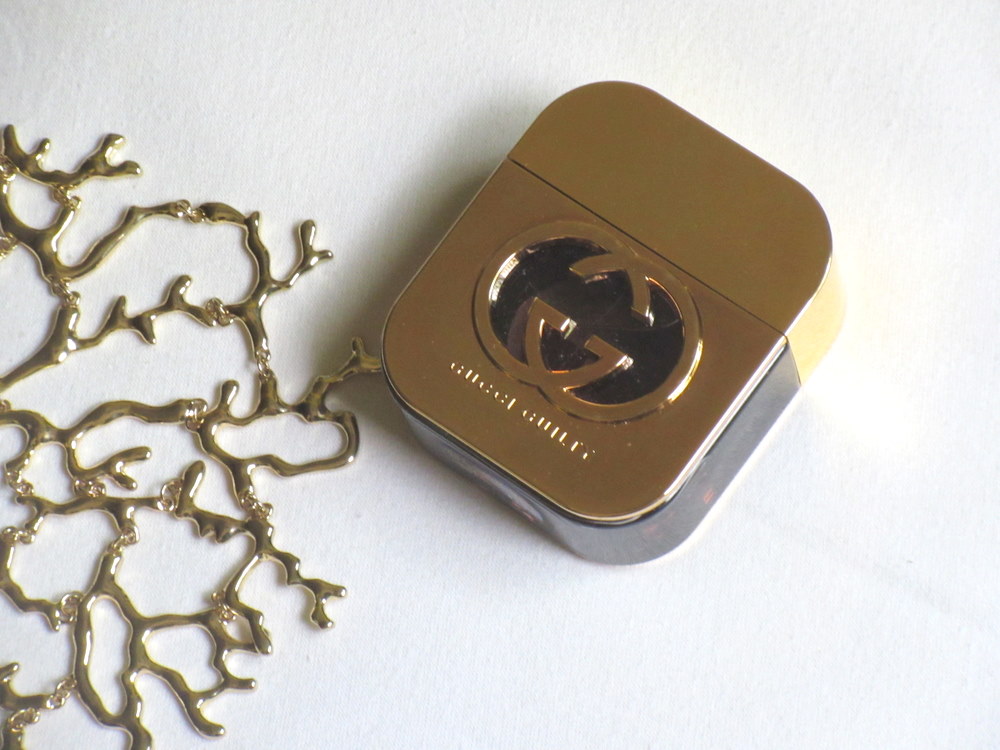 Hello, guys. I realize I haven't done a perfume review in a long time. Finally writing this down today. Long overdue as usual.
THE BACKSTORY: I love perfumes and my collection is the oddest assortment of scents. I hope to keep adding more bottles to the collection. This Gucci fragrance is the latest addition to my collection.
THE NOTES: Mandarin, Pink Pepper, Peach, Lilac, Geranium, Amber, Patchouli.
Top note – Pink Pepper
Heart note – Lilac
Base notes – Patchouli and Amber.
THE PACKAGING: Gold. It's all gold, you guys. The packaging is gaudy and definitely makes a statement. The bottle is heavy; thanks to all the metal and glass.
This is what Sephora describes the packaging as, "The original's muted metallic casing has been transformed into a richer, more opulent gold, creating a sleek fusion with the smoky grey glass. The signature interlocking "G"s form a window to the delicate amber juice, making the flacon as covetable an accessory as the latest Gucci bag."Okay, sure.
MY TAKE: The fragrance opens with a very spicy and peppery note. The entire body of the fragrance is carried by this peppery scent; an attribute that the Pink Pepper happily distributes in the fragrance. The fragrance is warm and sensual; notes of lilac and amber aid in carrying the warmth throughout the fragrance. The hint of mandarin adds an Oriental touch to the scent and there are also floral touches to the otherwise warm, spicy scent.
It is a very sensual, intense, provocative and fierce perfume. The sillage isn't as strong as you'd expect it to be, honestly. The perfume itself wears well but isn't as long-lasting as other peppery, warm perfumes. The heavy presence of Amber (it's the base note) makes the dry-down quite warm and thrilling.
The fragrance is best worn at night; it is not a light fragrance that can be worn during the day.
PRICE: 4850 INR for 50 ml (approx. $92)
AVAILABILITY: Perfume stores/counters, Parcos, Sephora, Gucci etc