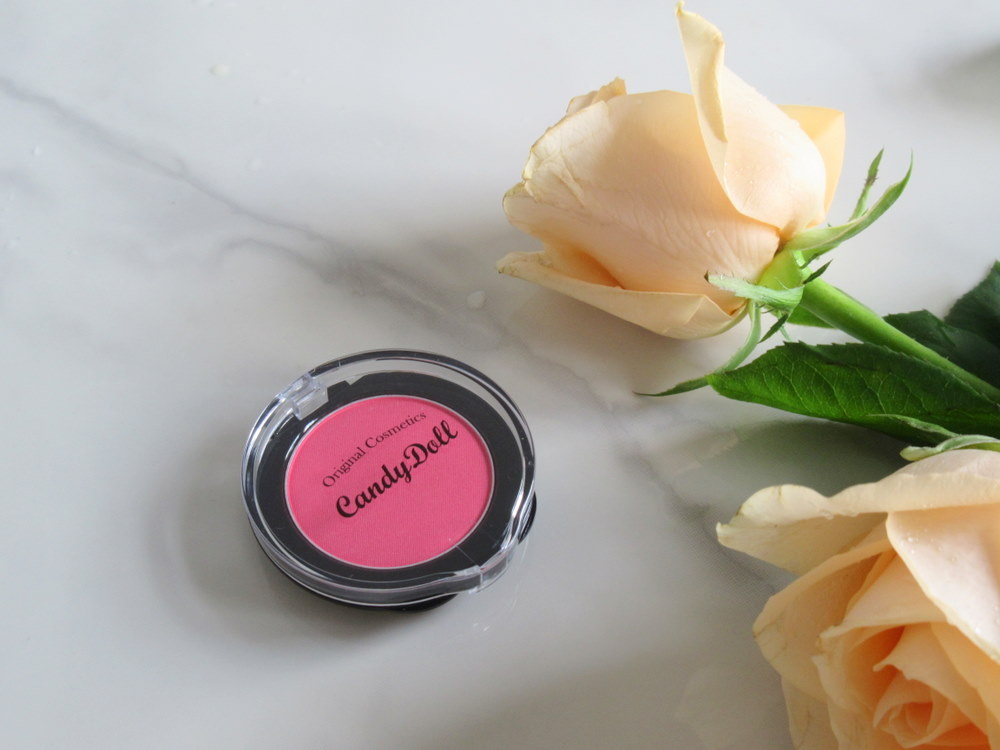 It's August, guys. My favourite month is over and it's time for me to put on sunscreen, wear my shades and get my arse back to college. That also means posts will be more routine on the blog.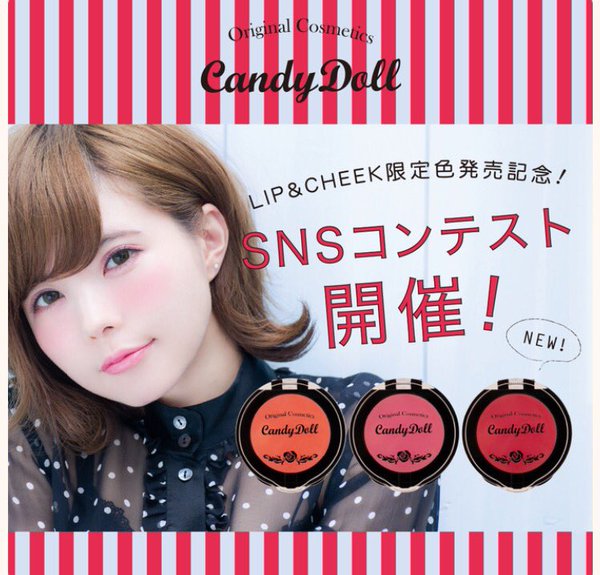 THE BACKSTORY: If you don't already know, I'm a huge fan of Tsubasa Masuwaka. She's been my idol for years; ever since I was in high school. Maybe even earlier. Well, I'm still a huge fan of her work (she has a clothing line, a line of contact lenses and two makeup lines among others) and I greatly admire her approach to fashion and beauty. What's more, she's a mother… Regardless, I won't be biased with this product just because it has my idol's name stamped over it.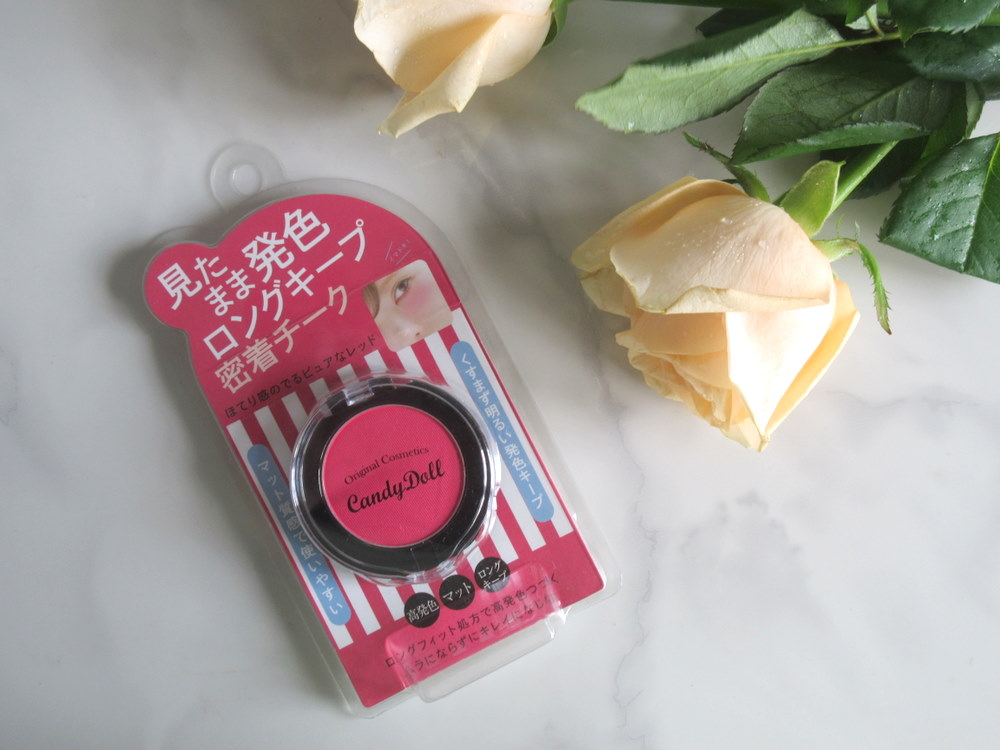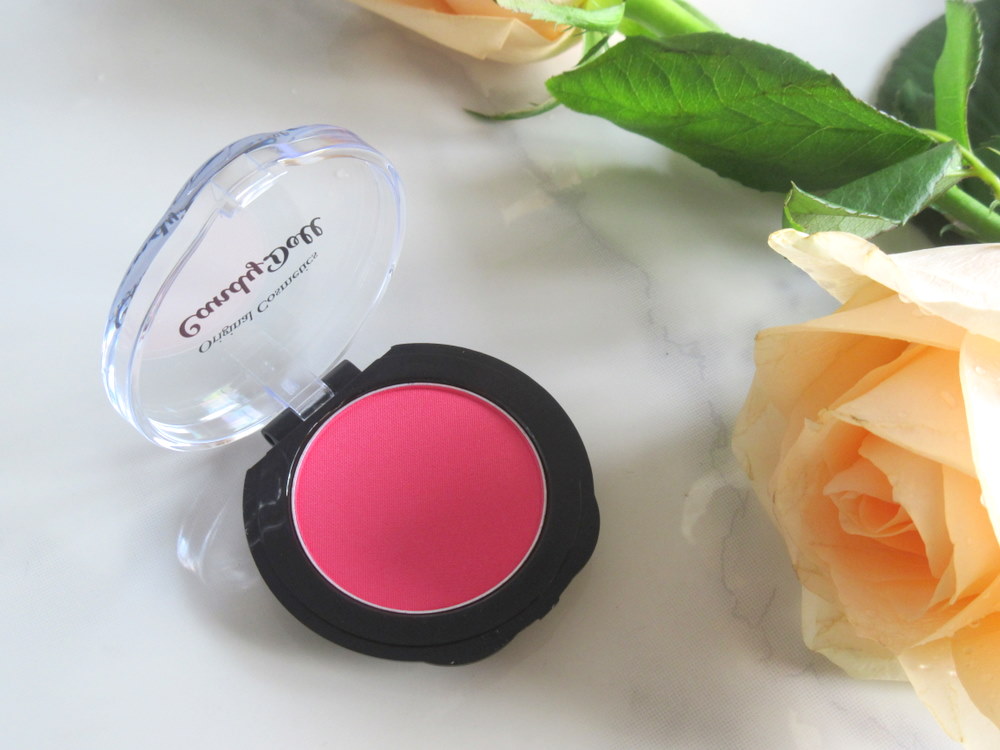 THE PRODUCT: This powder blush, along with another shade, was a part of a few product additions to the CandyDoll line earlier this year. Other products which were added to the line-up were Lip-and-Cheek creams and highlighters. All 3 lines only have a couple of colour options. Perhaps Masuwaka-san has plans to add more shades in the future.
Anyway, this blush has great pigmentation. It's not particularly opaque but it can be built up without looking unnatural or unflattering. It also gives a lovely sheen to the cheeks.
I also love how silky and smooth the texture of the blush is.
As for the long-wearing part, it's debatable. It lasts well but it's nowhere near as impressive as Bobbi Brown's powder blushes. On hot summer days, it will last for 3 hours before fading. On cooler days, I found that it lasted a lot longer.
The plastic packaging is quite small and sturdy. So sturdy that I occasionally find it difficult to open. Should I add or deduct points?
There's nothing more to write, really. Oh, wait. There is.
The shade of this blush is very unique. I don't have anything similar in my current collection. I did think I had a couple of blushes that would be similar but strangely, when I swatched them side-by-side, I couldn't find any similarities.
It's a very unusual coral-ish red. I say coral because there's this warmth in the blush that I can't quite call orange or yellow. You can decide for yourself in the swatches.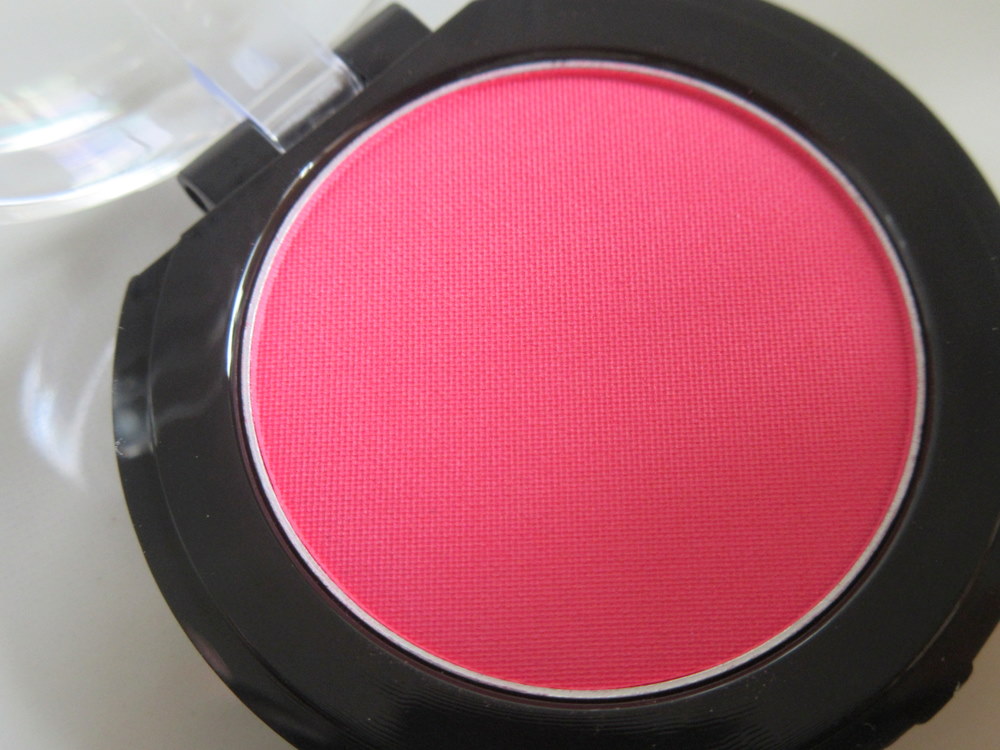 PRICE: Retails for 880 JPY (approx. 573 INR/8 USD)but Japanese cosmetics are always marked up on online stores
AVAILABILITY: CandyDoll, Pinky Paradise, Ichibankao etc
♥ Overall, I do think the shade is unique but the novelty stops there for me. It's a good blush, don't get me wrong. But I don't think you absolutely need it in your collection unless you adore Tsubasa Masuwaka like I do. Moreover, since buying Japanese cosmetics online is such an expensive affair, I think you're better off without it.
CandyDoll Long Keep Cheek in 'Cherry Red'.
Pros
It is decently pigmented and can be built up.
The shade, though unnatural-looking in the pan, transfers into a pretty warm red on the cheeks.
The texture is silky and smooth.
The packaging, though plastic, is sturdy.
It lasts for a decent amount of time.
Cons
Availability is an issue.
Very limited colour options.