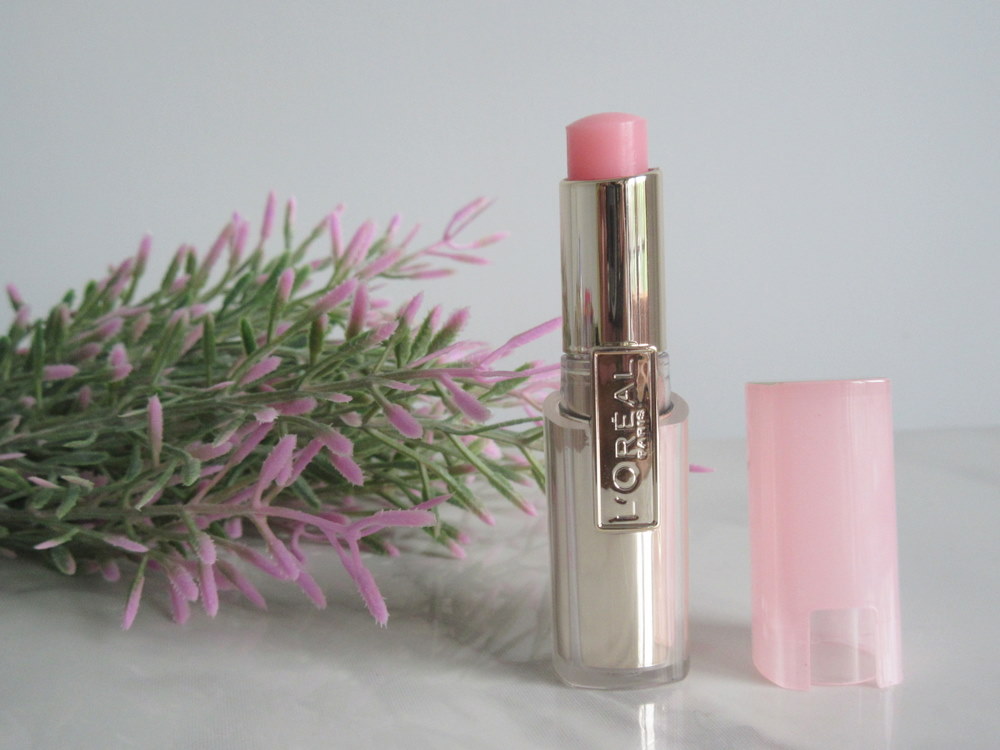 Truthfully, I don't even remember the last time I liked something from L'Oreal. Especially among their newer launches. Oh, spoiler alert: I actually do like this product.
THE BACKSTORY: Lately, L'Oreal has been disappointing. The last product I truly enjoyed from their entire line was their Shine Caress Lip Glosses. Those, I absolutely loved. I'll admit, most of their lip products are good. But the Shine Caress Lip Glosses were phenomenal. Now, this little guy follows suit. So much so that I'm actually considering getting some of the other shades.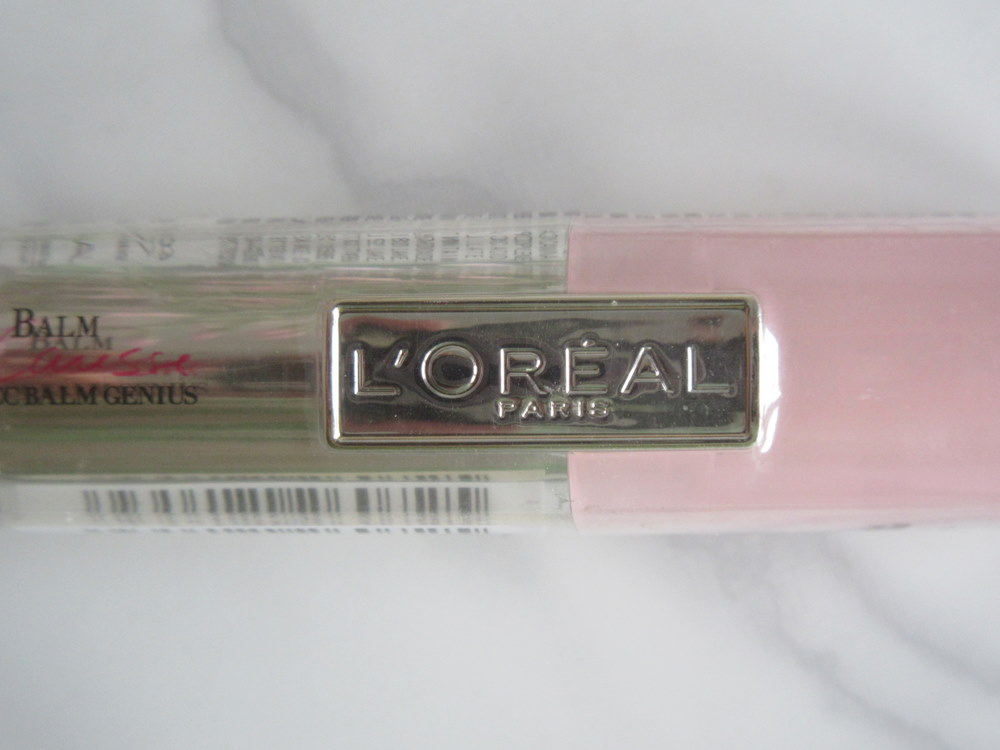 THE PRODUCT: Let's cut to the chase. This is more of a tinted lip balm than anything else.
Now, the CC part (usually meaning Colour Correcting) comes into play here. This tinted lip balm, when applied, transforms your lips and makes them look vibrant and evenly coloured. If you feel your lips are slightly dull or if you're fussing over discolouration on your lips, this product may just solve your problems.
It's very hydrating. It's not the most pigmented balm, though. However, it makes up for it by just how wearable it is.
It has a very nice candy-ish scent to it. Nothing too strong or overpowering.
It's not as weightless as my YSL Sheer Candy but it's quite similar in terms of hydration. This feels more balmy and has a lot more weight to it. It's still quite comfortable on the lips and makes them look like you put in more effort than you actually did.
The price-point, as usual, irks me. It's a tinted lip-balm, L'Oreal. Why are cosmetic companies out to rob us?
Another thing that irks me is that if you put a little too much pressure while applying it, it could possibly break into small chunks or split in two. It's that soft.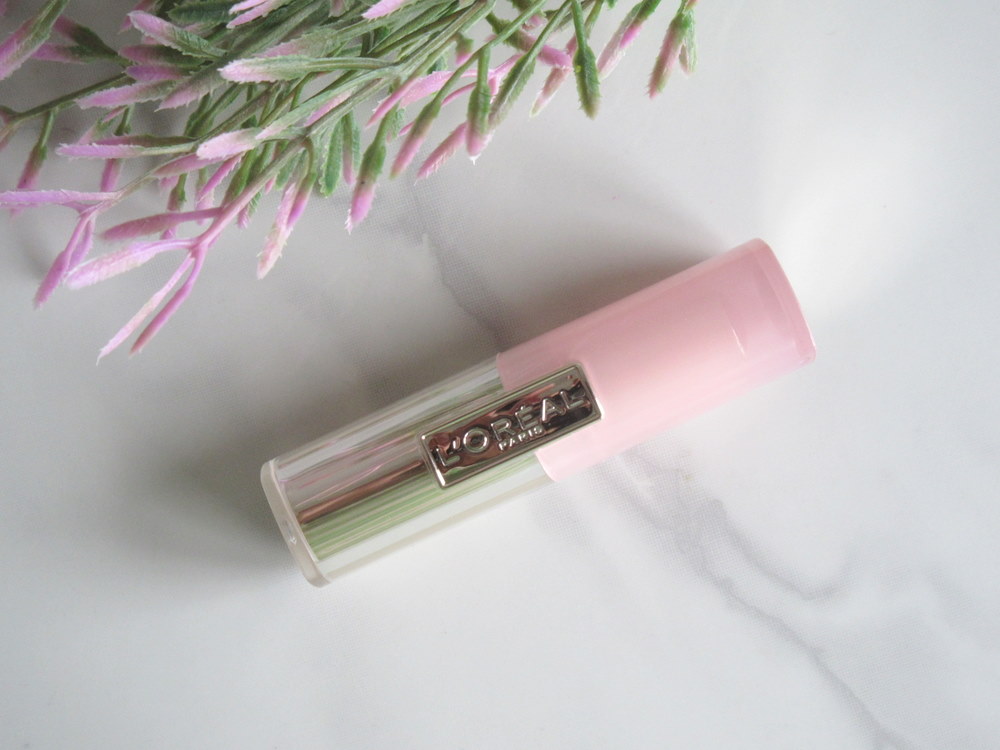 PACKAGING: The plastic packaging is similar to their Rouge Caress Lipstick line (another good collection). The only difference is that this line has colour-coded caps, which I think is cuter.

SHADES AVAILABLE: This line has 12 different shades, ranging from stunning burgundies to vibrant oranges (like the one I'm reviewing). Keep in mind that they will be sheer no matter how strongly pigmented they look in the bullet.
Roseate Delicacy – It's a nearly translucent shade of pink. On the lips, it's just a good old sheer pink. I personally adore barely-there colours like this.
If light sheer pink isn't your cup of tea, there are 11 more shades to choose from. Go wild.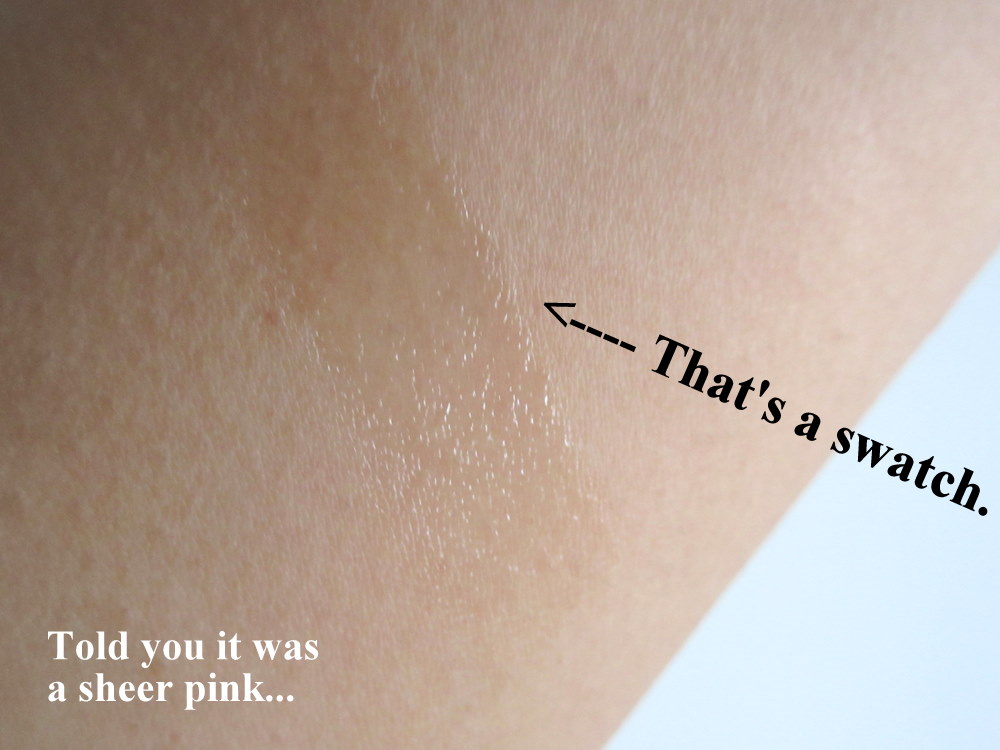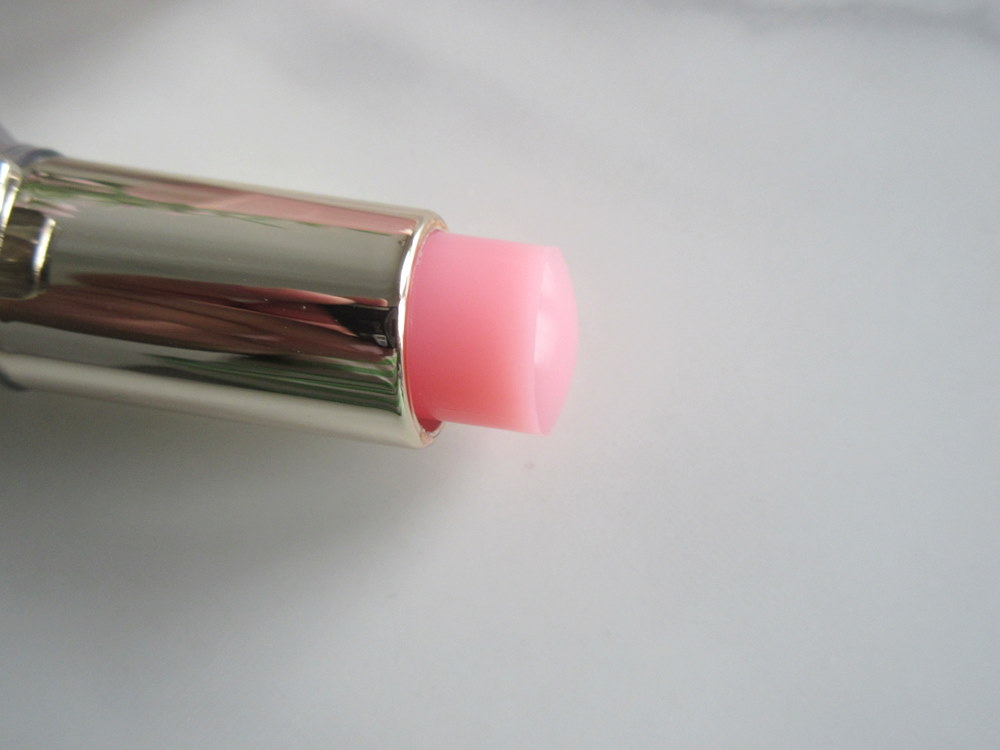 PRICE AND QUANTITY: 650 INR (approx. 9 USD) for 3 grams of product.
AVAILABILITY: L'Oreal counters, Habbana.com, Amazon.in, Nykaa etc
♥ Overall, I definitely do like this product. It's just the kind of minimalistic, barely-there lip product that I love to sport. I like it enough to even consider buying more shades. But for 650 INR per product? I think we should all wait for the next sale.
L'Oreal Paris CC Genius Balm Caresse in '701 Roseate Delicacy'.
Pros
It evens out discolouration on the lips and makes them look vibrant and, uh, juicy.
There are 12 different shades for you to choose from.
It is very hydrating although it doesn't last all too well (especially if you have a meal).
The balms are sheer but build-able.
It's just an effortless lip product.
Cons
The price is a little too steep for a High Street product.
It won't last through a meal.
It's so soft that if you put too much pressure during application, it may just break.