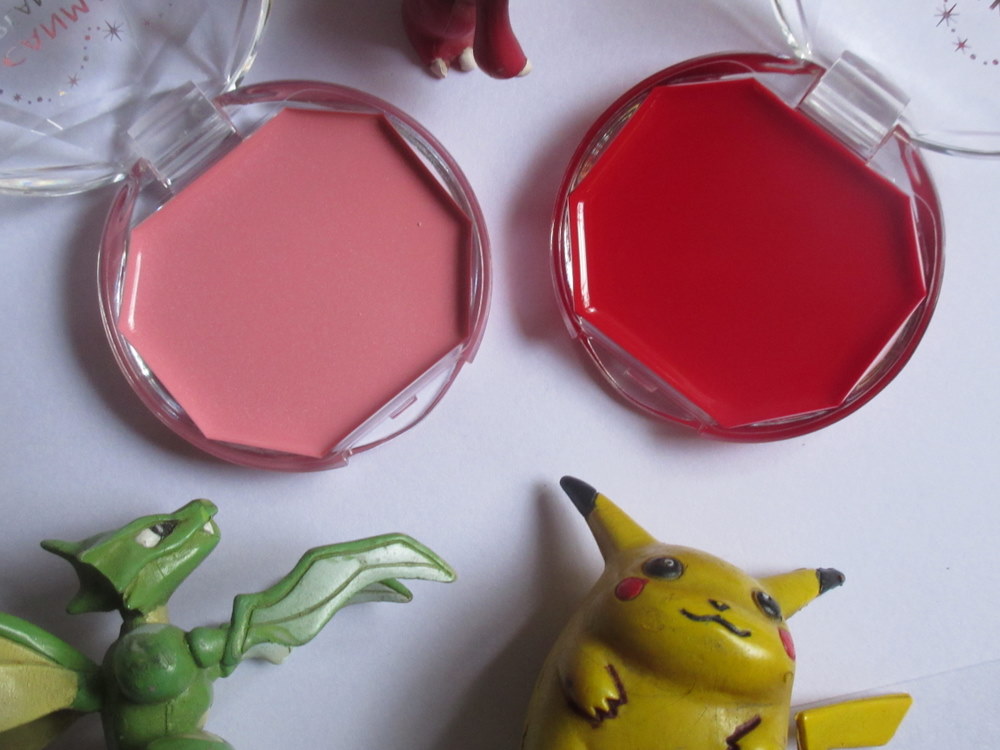 Kon'nichiwa, everybody! Yeah, this time around, it's a Japanese greeting; because we're dealing with a Japanese brand. It is a well known Japanese brand called Canmake Tokyo. Their blushes, in particular, often get rave reviews. And we're dealing with two of those in this post. Let's start, shall we?
THE BACKSTORY: Once you enter the Japanese/Korean cosmetic products scene, there's no going back. Trust me on that. They come out with hordes and hordes of things almost every week and you're sitting there, hunched over your laptop, going, 'Oh, I don't have that. Do I need it? Yes, I do.' and buying everything you see. Canmake is one of my more preferred Japanese brands, sitting comfortably in the Top 3. They offer a variety of products and colours, most of which do suit all sorts of skin types. What's more, their prices do not hurt. You get decent quality for a minimal price. Plus, everything they have is undeniably adorable. If you want to jump into the Japanese makeup crazy bandwagon, do check out Canmake. (P.S. Aren't you digging my old Pokémon figures? They all say hi.)
THE PRODUCT: The product is quite stiff compared to other cream blushes, meaning it doesn't slide around like other cream blushes that have a softer consistency. The texture is almost like a gel and cream hybrid. It is quite pigmented and is easy to work with and manipulate, like any other cream blush. They're good to go with just your fingers and if you're someone who freaks out by using fingers as makeup applicators, a buffing/stippling brush will work well too. These come in a variety of colours, from peaches to pinks to plums and reds. Being cream blushes, they are typically more long-wearing than your average powder blush. They last for a good handful of hours before starting to fade. Gracefully, too.
The packaging is a let-down. While it is quite cute with its adorable size and letters, they are quite flimsy. Note: I broke the edge of the pink one, which annoyed me and bummed me out at the same time.  If you aren't careful, you might just end up with a broken piece.
The colours pictured are:
CL01 Clear Red Heart –

A clear red shade that brings forth the natural rosiness in your cheeks. Note: I find that the colour is similar to Benefit's Benetint on the cheeks, which makes me extremely happy because I am running low on my Benetint. It looks mighty intimidating, but once you actually wear it, it's an amazing shade for everyday wear.

08 Marshmallow Pink –

A bright cool toned pastel pink. It has the slightest bit of silver shimmer running through. Again, while it looks quite intimidating, it's actually very wearable.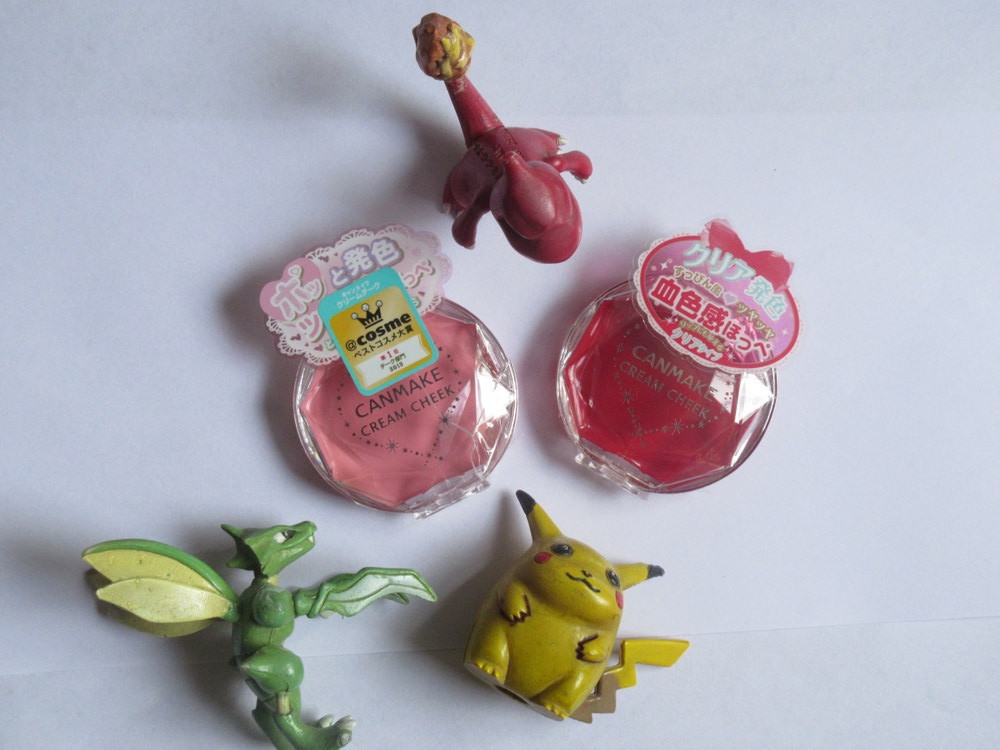 PRICE: 500-600 JPY (300-400 INR) within Japan. For all of us who are reliant on online shopping, the price is usually around 1000-1500 JPY, which is double the actual price. I paid 1300 JPY (currently 673 INR) for each (it's that good). Surprisingly, it's still a lot more affordable than the other blush options here.
AVAILABILITY: Ichibankao (ships worldwide!), Amazon, Ebay; all over Japan and other big cities where Japanese cosmetics are easily available like Shanghai, Hong Kong etc.
Canmake Tokyo Cream Cheek Blushes.
Pros
It is quite pigmented and the colour payoff is laudable.
It lasts for a long time.
You get a decent amount of product for a minimal price.
The colour selection is quite extensive.
Cons
The packaging is quite flimsy.