The collaboration between A'Pieu and BonoBono was too cute to pass up. That's why I found myself picking up an interesting shade of blush from the collection.
THE BACKSTORY: I like A'Pieu, I like BonoBono… So, naturally, I was excited when this collection was released. I haven't checked out the most recent version of the anime yet. I think it started sometime last year. But we all know Bonobono, right? If you aren't familiar with this adorable anime or are simply uninterested, it's alright. You can just appreciate the cute collection A'Pieu has to offer.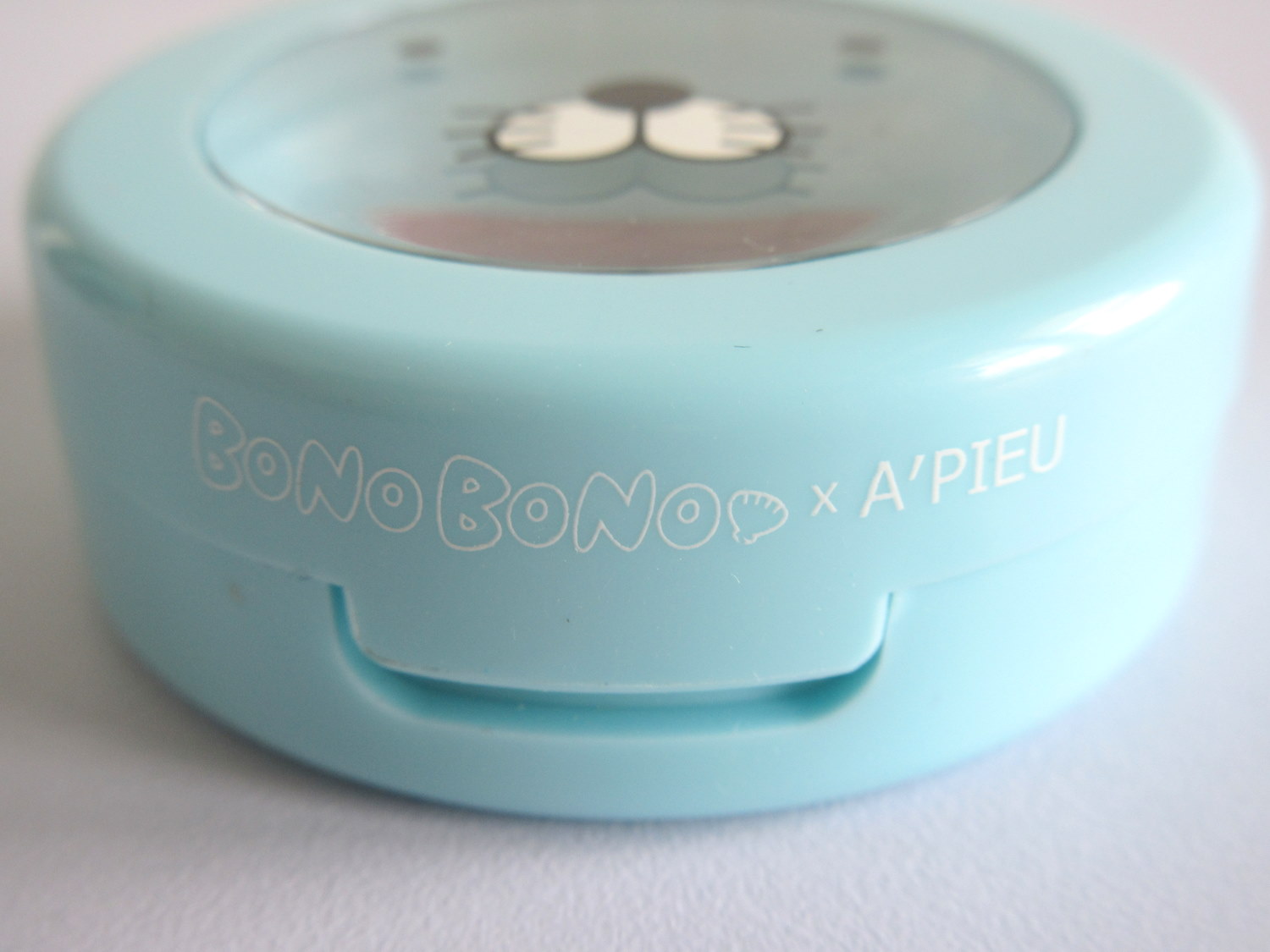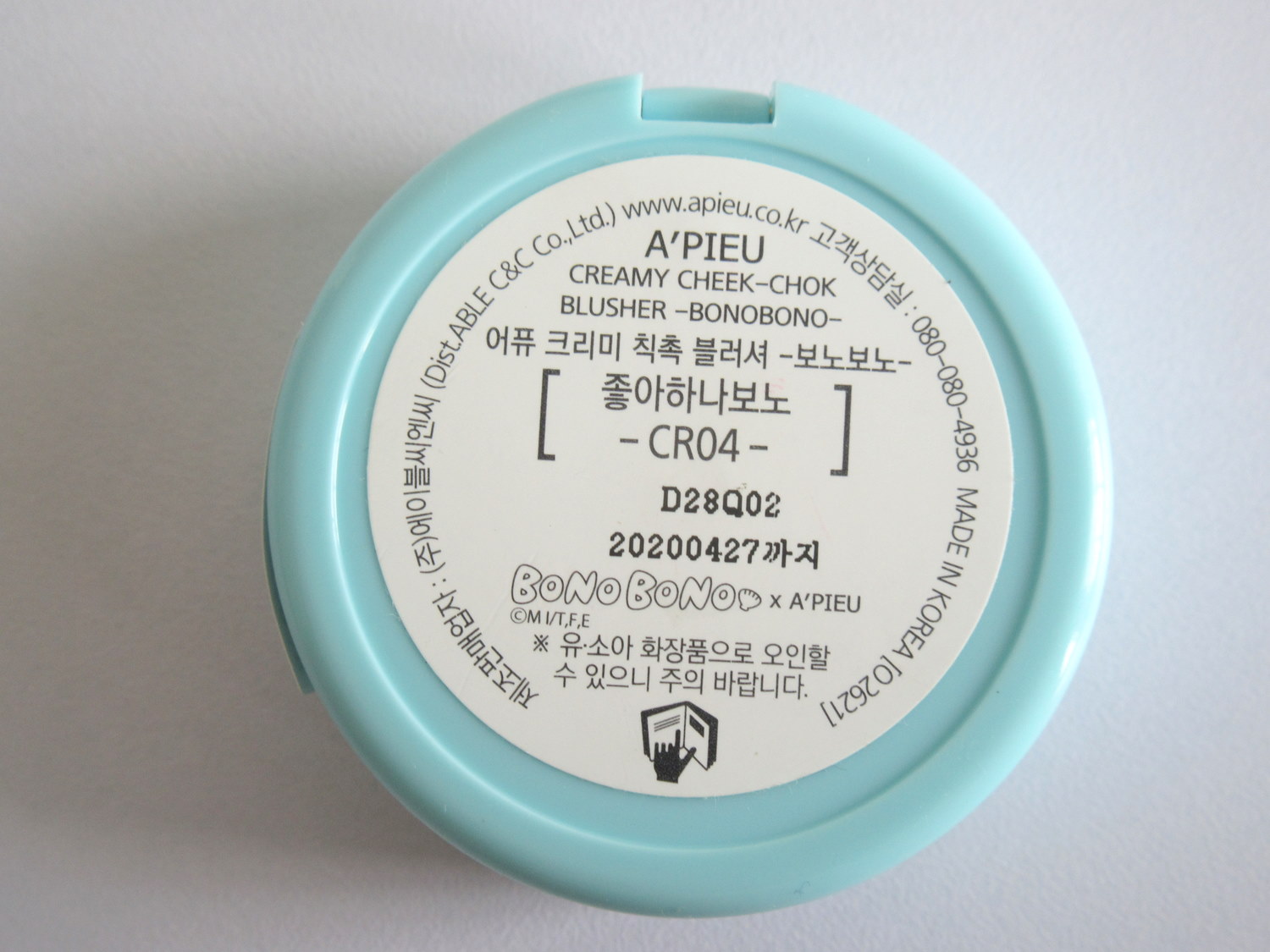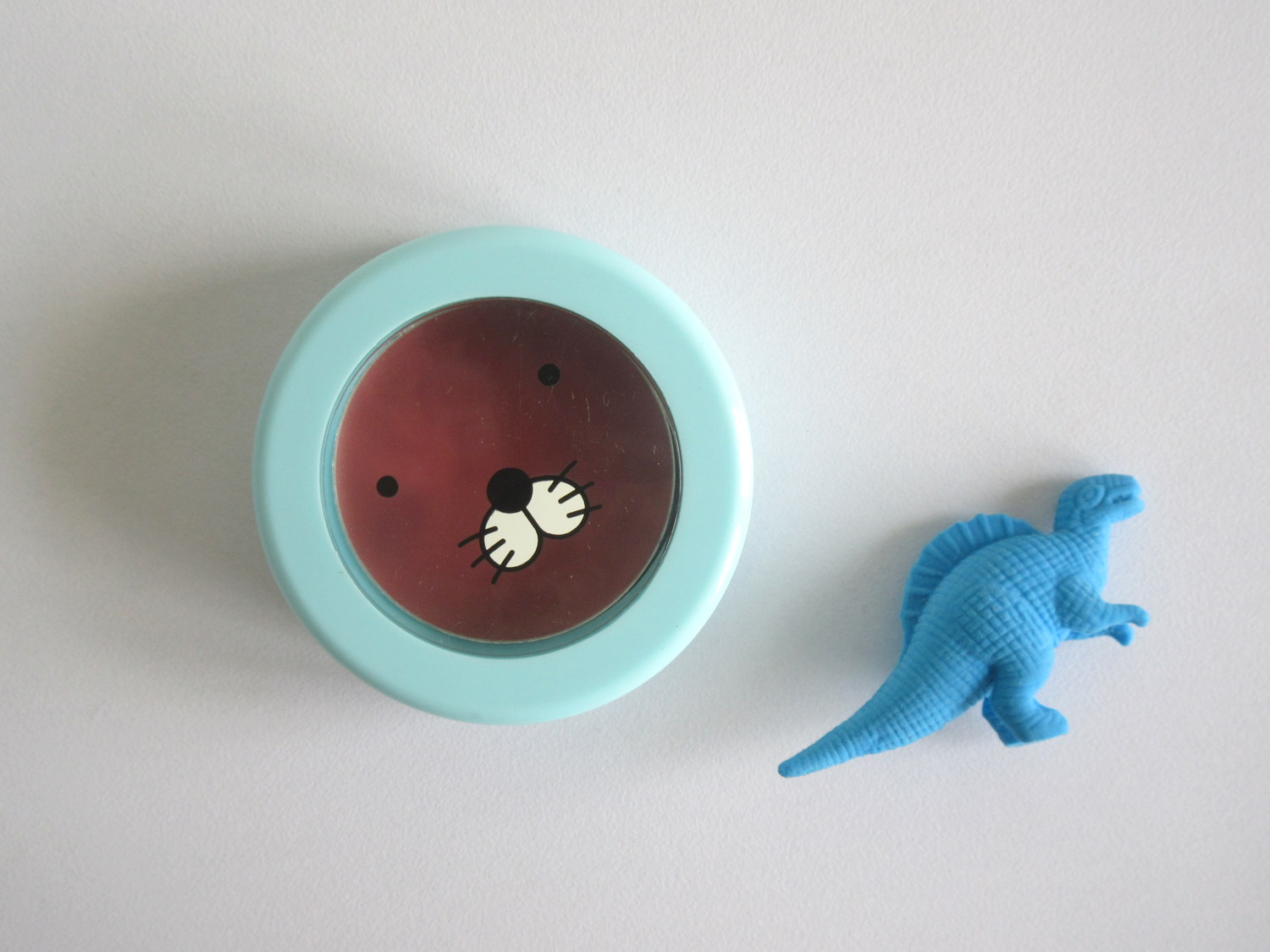 THE PRODUCT: I love the packaging of this blush. I love the baby-blue colour of the unit and I love that you can see the colour through the clear top. What I love the most is Bonobono's face on top.
This is a cream blush. It's a much stiffer formula than most other cream blushes I've tried. Say, if I were to compare it to Canmake's Cream Cheek blushes, this would definitely be the tougher consistency between the two.
That being said, it is still fairly easy to blend out and doesn't end up looking like a splotchy mess on the cheeks. If you have any dry patches on your cheeks, rest assured, this won't cling on to them.
It is moderately pigmented. I feel like it's easier to build up the colour with this blush, slowly but surely. It lasts better if you, of course, set it with a powder on top. I usually use a translucent powder to set it or sometimes, I use the Mamonde Flower Pop blusher.
It doesn't have any detectable scent to it. It tends to last an hour or two on its own, if you were to skip setting it with some sort of powder product.
A'Pieu does have a regular line of Cheek Chok blushers, that come packaged in brown units. If you're not feeling the baby-blue units of this collection, you may want to take a look at the regular line. But – yes, there's a but – the shades in this collection are unique.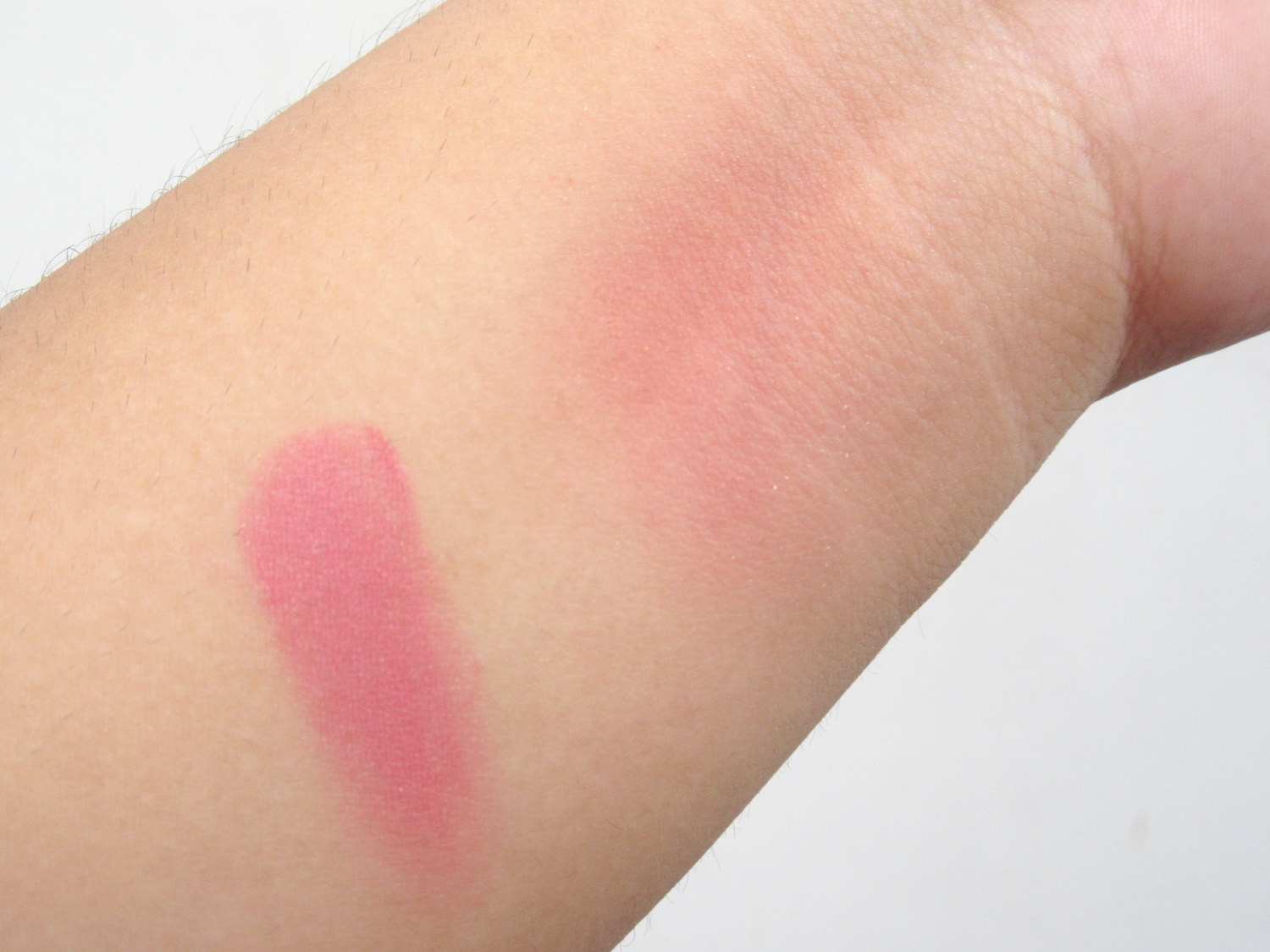 SWATCHES AND SHADES AVAILABLE: There are 5 beautiful shades available in this line. Best part is, the shades in this collection are brand new. They aren't just repackaged versions of the permanent Cheek Chok colours from A'Pieu.
#CR04 – The shade I picked up. While "CR" in most Korean products mean coral, this shade doesn't look like a coral in the pan. It looks like more of a dusty-rose shade. Trust me when I say it's actually coral or coral-ish on the cheeks. It's magical. It's a much pinker coral but a coral nonetheless. Did I mention it's packed with gold micro-shimmers?
CR05
OR03
RD01
VL02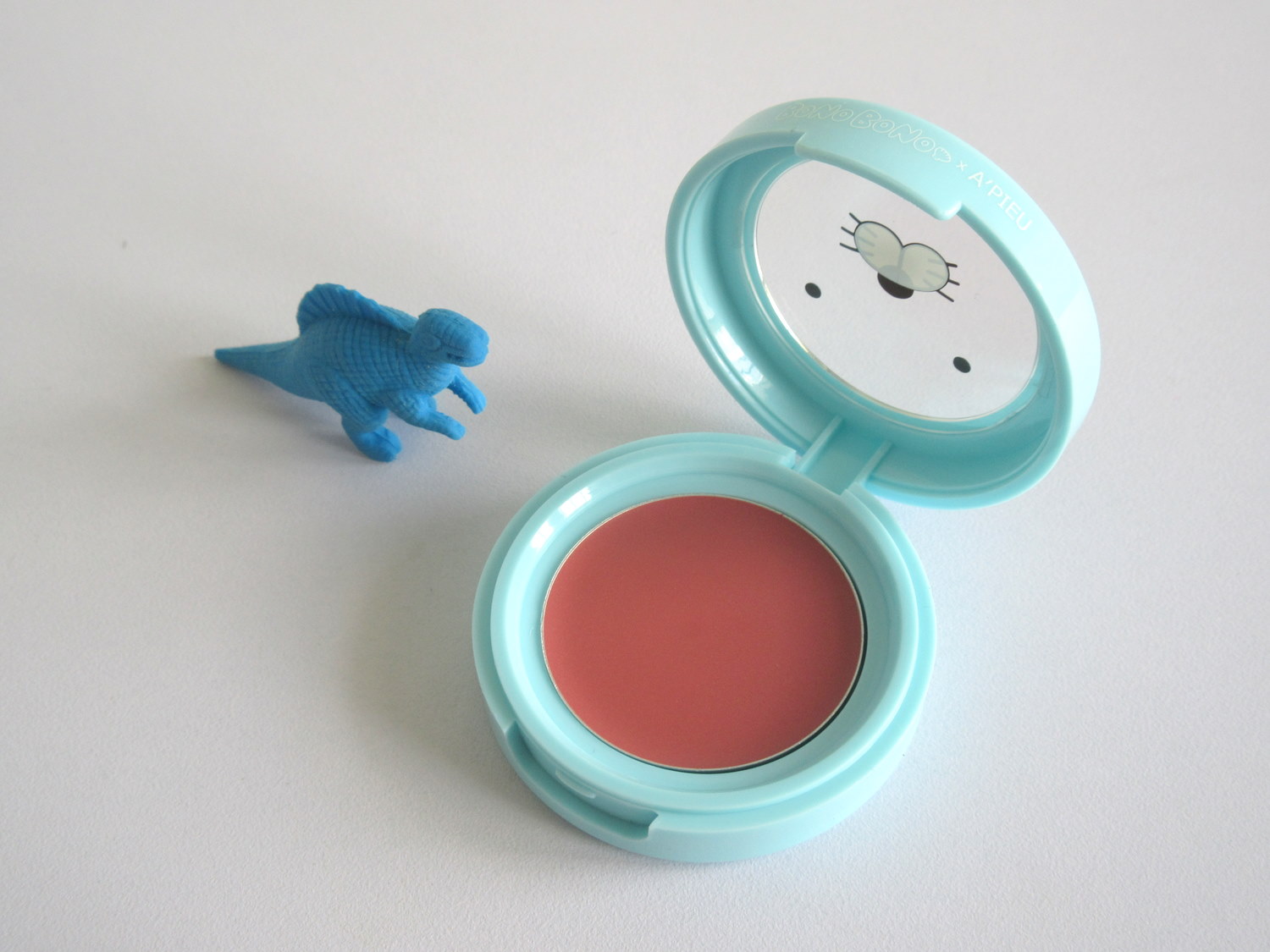 PRICE AND QUANTITY: Retails for 4, 500 KRW – 5,175 KRW (approx. $5 – $6 or 255 INR) for 2.3 grams of product.
AVAILABILITY: TesterKorea, RoseRoseShop, iBuyBeauti, BeautyBoxKorea etc.
♥ Overall, I like this blush! For the price, it's amazing. I just wish I had picked up 'VL02' while I was at it. I disappoint myself sometimes.
A'Pieu Creamy Cheek Chok Blusher (BonoBono Edition) in 'CR04'.