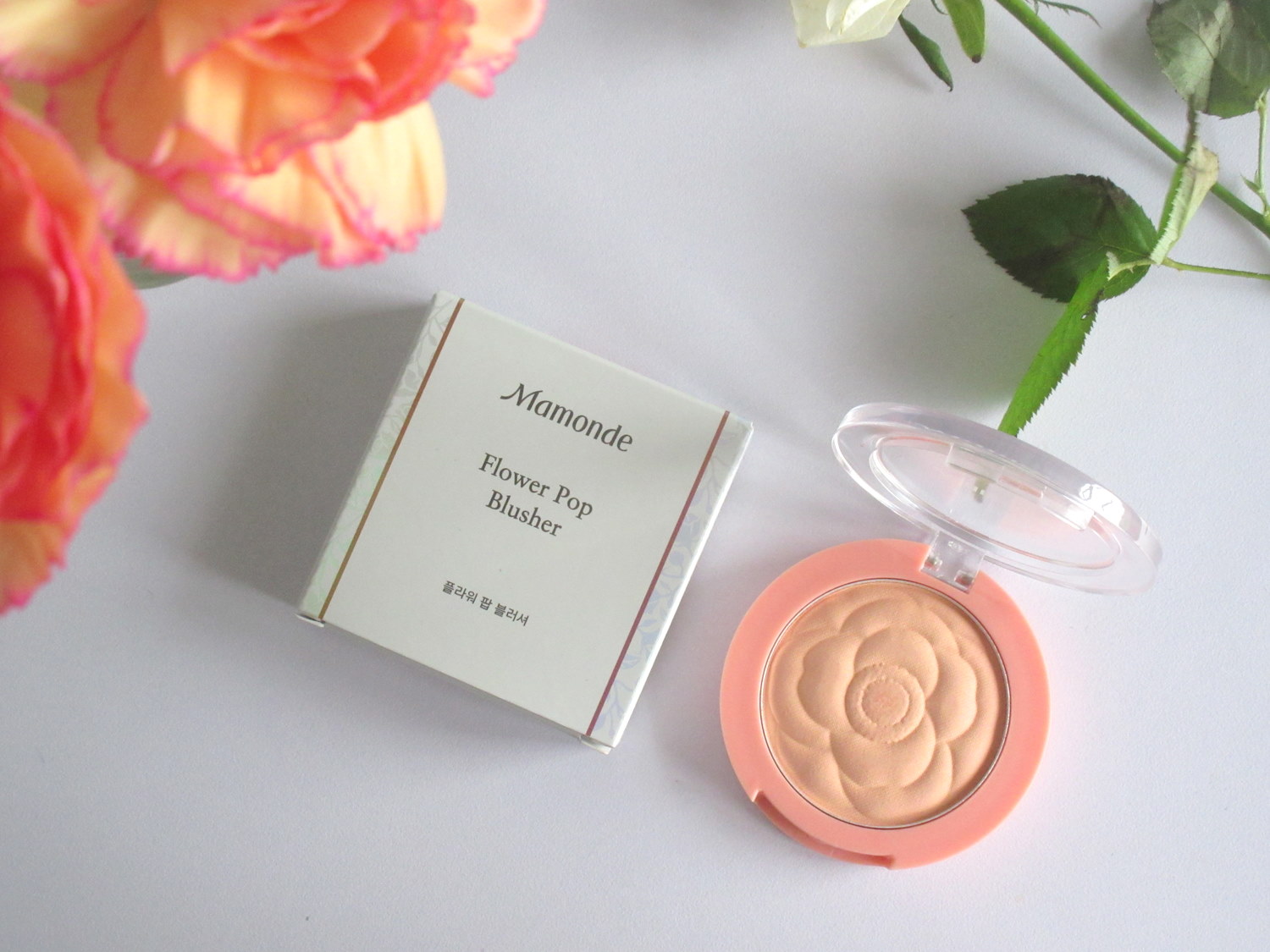 It's July – I haven't posted in a while, it seems. July is my "Birthday month". That just means I have a solid excuse to slack off. Truthfully, though, I've just been busy with graduation and other things. Yes, you guys – this blog is now run by someone who has a Bachelor's Degree in English Literature! I promise I'll work harder to bring you some helpful posts that are really just meant to fuel my shopping addiction. Oh, wait, it's my Birthday month… I must go shop after posting this!
THE BACKSTORY: I've been really liking Mamonde's latest releases. When I saw these blushes, I knew I had to get my mitts on one. There were so many pretty colours that it was difficult for me to pick just one.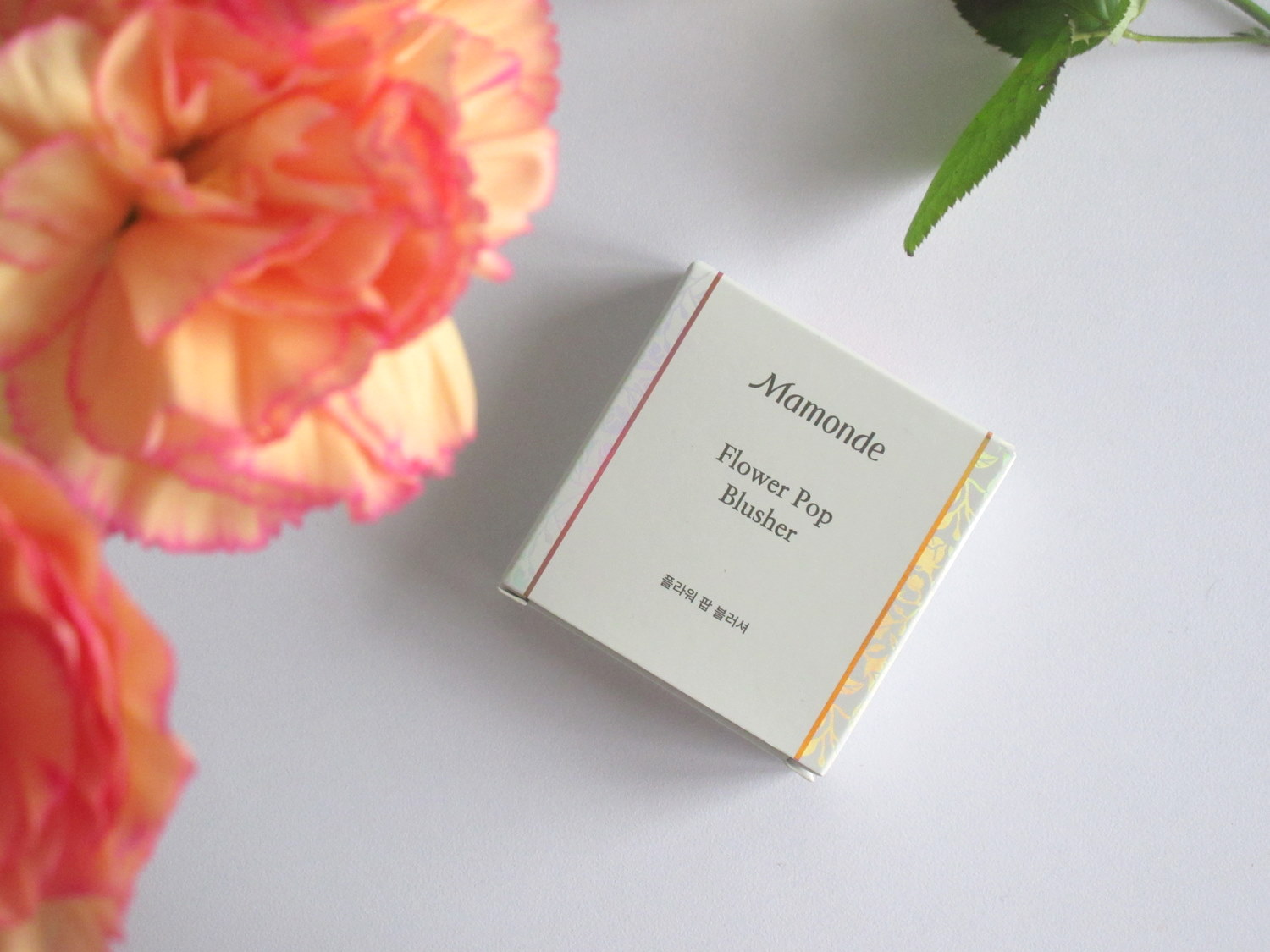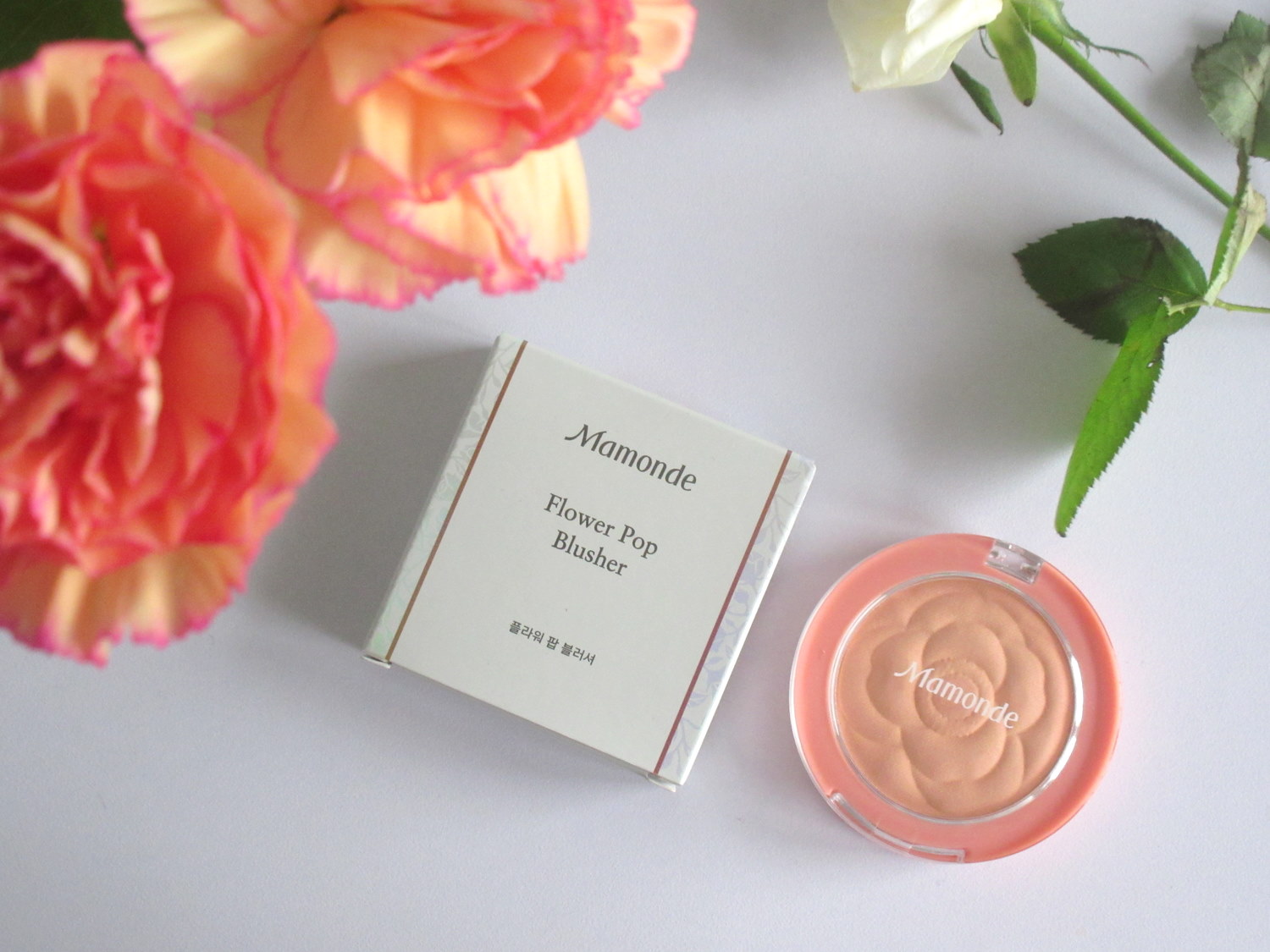 THE PRODUCT: Truth to be told, when I saw this blush, I immediately wondered if it'd be anything similar to my beloved Clinique Pansy Pop blush. I'll be doing a Double Trouble post, comparing the two, soon.
I bought this particular shade because I had nothing like it in my collection. Moreover, I wanted a blush to set my peach and orange cream/liquid blushes. I also wanted a blush that would neutralise other warm colours. In the pink family, I use the VDL Festival Blusher in 'Gumballs' to do similar tasks. It beautifully sets pink or red blushes. It also neutralises and lightens their tone.
Anyway, I truly do enjoy this blush. It is quite powdery, so there is a lot of product kick-off when your brush touches the pan. But that makes the blush blend effortlessly. It looks silky-smooth and lasts quite well. It's soft and it sits nicely on the cheeks. It has a nice, satin-matte finish.
It isn't particularly pigmented but it isn't dull. It is great for creating a "watercolour" effect on the cheeks, where the colour naturally fades from the apple of the cheeks. Nearly all the shades in this line are a soft hue and aren't too vivid or over-the-top.
The camellia flower embossing is adorable but it will, of course, wear off eventually. The packaging is quite sturdy and I think the colour-coded pan is a nice touch. It makes it easier for you to spot the product in a sea of blushes that are packaged in black cases.
SWATCH: This particular shade, '04 Lily', is similar to my skin-tone, which helps in neutralsing other warm toned blushes. Since my face is fairer than my body, the colour shows up better on the cheeks. If I were a decent enough blogger, I would have demonstrated it on my cheeks but… Not today. BAHAHAHA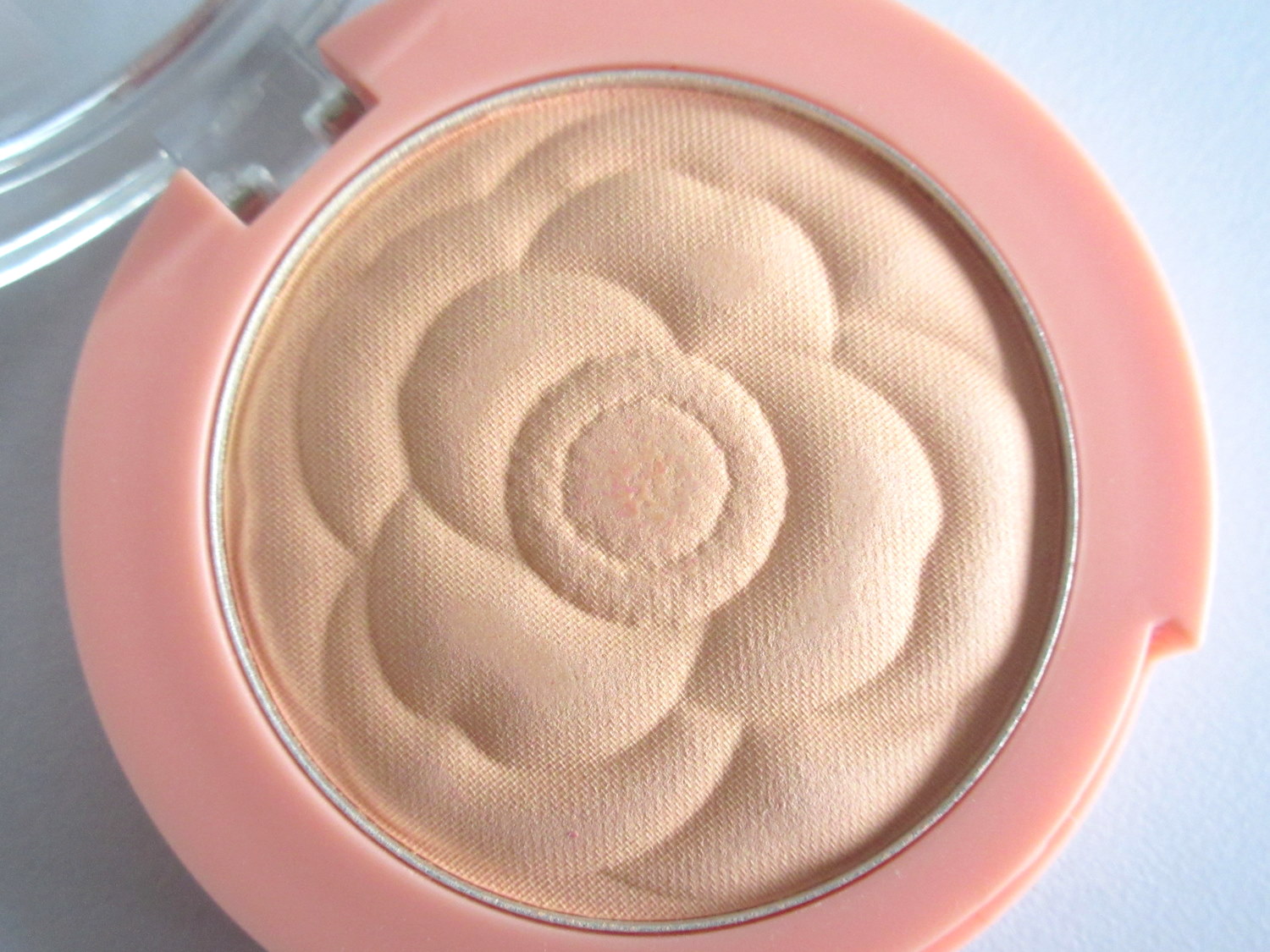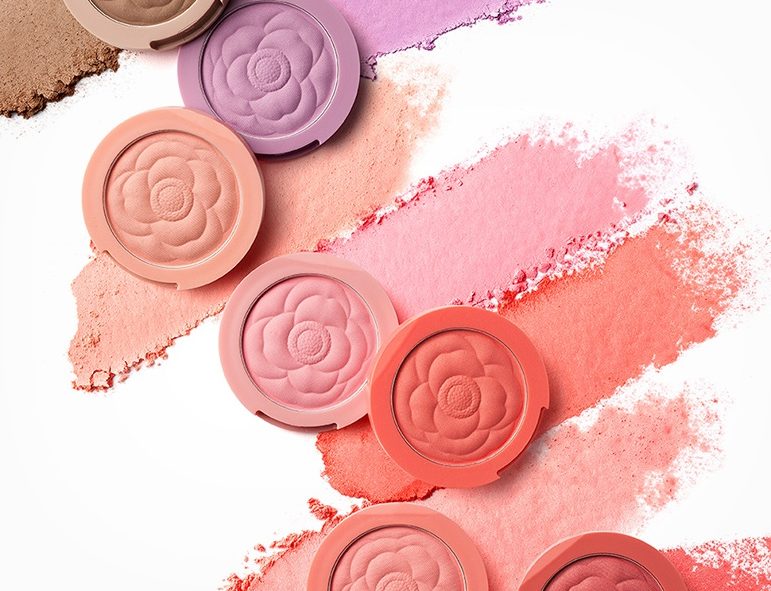 SHADES AVAILABLE: There are currently 8 shades in this line –
#01 Pansy
#02 Rosy
#03 Daisy
#04 Lily
#05 Peony
#06 Camellia
#07 Rose Bay
#08 Ginger – Meant for contouring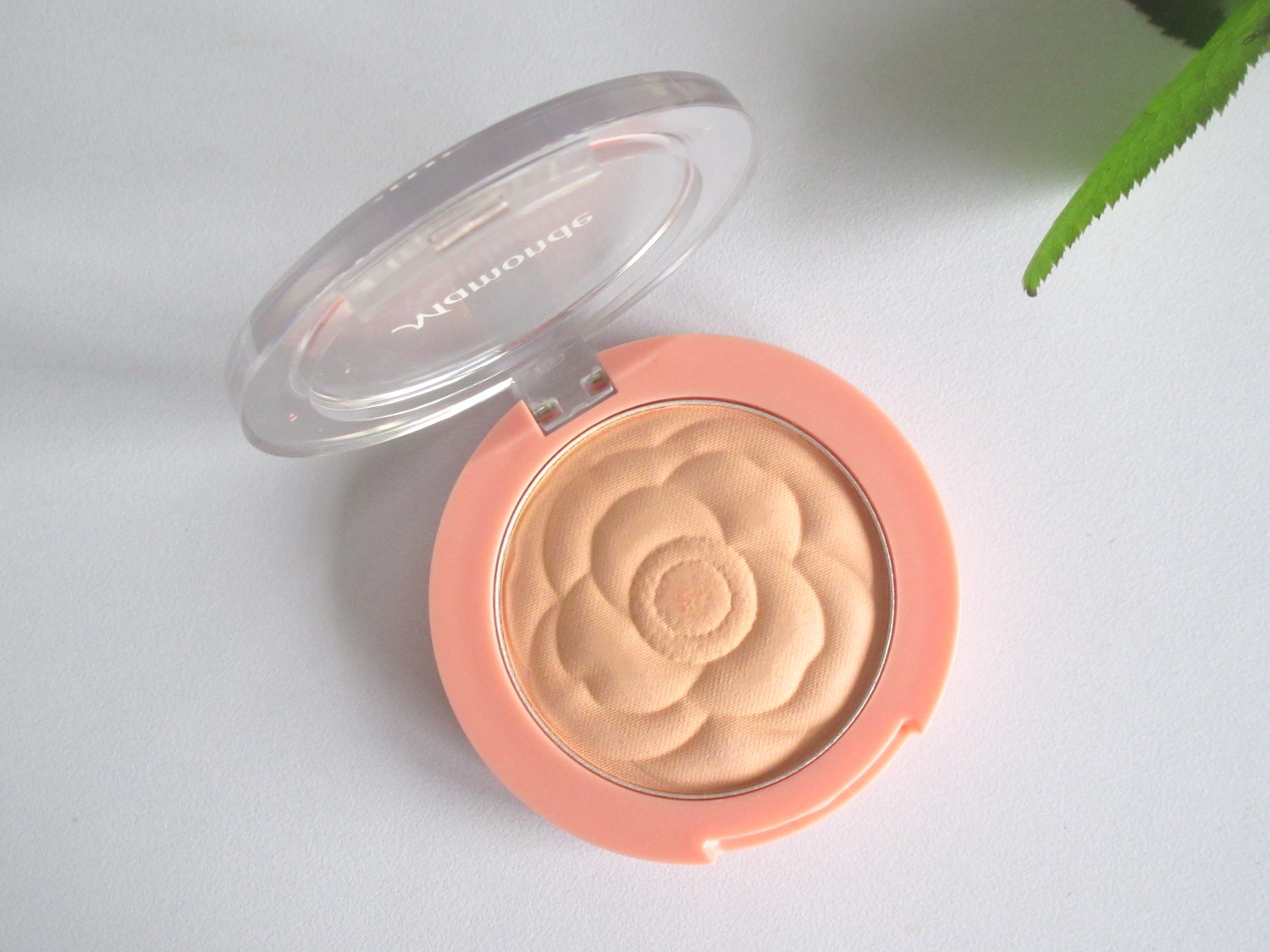 QUANTITY AND PRICE: $8 – $15 (depending on where you purchase it from) for 7.5 grams of product.
AVAILABILITY: RoseRoseShop, iBuyBeauti, cosmetic-love etc.
♥ Overall, I am very pleased with my purchase. If new blushes stop launching left, right and centre, I may just get to pick up other colours in this range. Oh, by the way, I'll be back on my 3-posts-a-week blog schedule now! Yay!
Mamonde Flower Pop Blusher in '04 Lily'.
Pros
They look super cute with their camellia-flower embossing!
Despite being so powdery, it lasts quite well.
It is soft and easy to blend.
The shade-range is nice.
It is a nice, goof-proof blush that beginners would enjoy as well.
Cons
Availability is an issue.