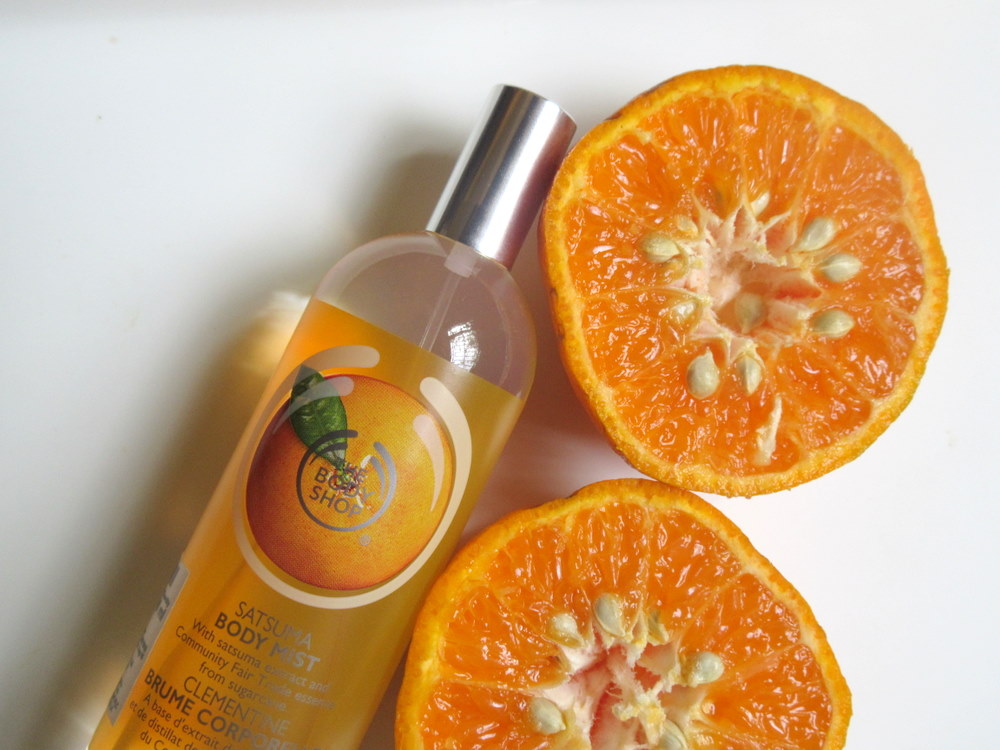 Hi, everyone. With the temperature dropping as we speak, what's the one thing that makes you muse about the coming winter months? Is it your snugly warm blanket, your favourite argyle sweater,  the smell of winter fruits or piping hot soup? Well, this post is definitely winter appropriate since it is technically about one of those things that every winter brings forth.
THE BACKSTORY: Citrus and I have as inexplicable a relationship as green and I do. It's odd, it's beautiful and everybody who knows me, probably knows about my love for oranges too. There are innumerable childhood photos of mine where I can be seen holding/peeling/eating an orange. It's also no secret that orange Tang and orange fizzy soda, a.k.a Fanta, are two of my favourite drinks. Fragrances are something I am extremely passionate about. And there are certain fragrances that remind me of certain peeople, or certain places. And it didn't take me much time to figure that the smell of oranges would be absolute perfection on cold winter days.
A LITTLE NOTE ON BODY MISTS: Since it is a Body Mist, let's just clarify one thing – it's not going to last all day. Maybe you'll be left with a lingering hint of the base note, at most. Body mists aren't typically made to last all day. They will last longer if you use all the products from the same line; that is, if you shower with the satsuma shower gel, top it up with the body mist and the body butter from the same line. Otherwise, chances are, it's going to fade half an hour post application. So, what exactly is the purpose of body mists? It is mainly to freshen up your body and to create a base for you to layer other fragrances on. One thing that body mists do tend to do is make other people notice the fragrance more. They won't notice it right off the bat, like they would a perfume, but they'll notice it nonetheless. What differentiates mists from perfumes is the alcohol and water content. So, if you only like fragrances because of their longevity, body mists may not be the thing for you. However, you could always give them a whirl because they're airy, fun and a lot less expensive.
THE PRODUCT: The Satsuma Body Mist by The Body Shop is a light and fresh fragrance, reminiscent of your favourite citrus fruits. The satsuma has delicate flesh, which explains its airiness compared to other citrus fruits. It has got a hint of sweetness to balance out the fragrance from being overly citrus-y. It comes in a glass bottle, be warned. It's juicy and delicate and works best when topped up throughout the day or with products from the same line. You'll love it if you're into fruity and mild scents. You could always check out other fragrances from The Body Shop to check if there are others to your liking.
PRICE: 795 INR for 100 ml.
VARIANTS: The 795 INR range has fragrances such as moringa, strawberry, shea, peach, grapefruit, vanilla etc.
AVAILABILITY: www.thebodyshop.in, Flipkart, Amazon, The Body Shop counters/stores