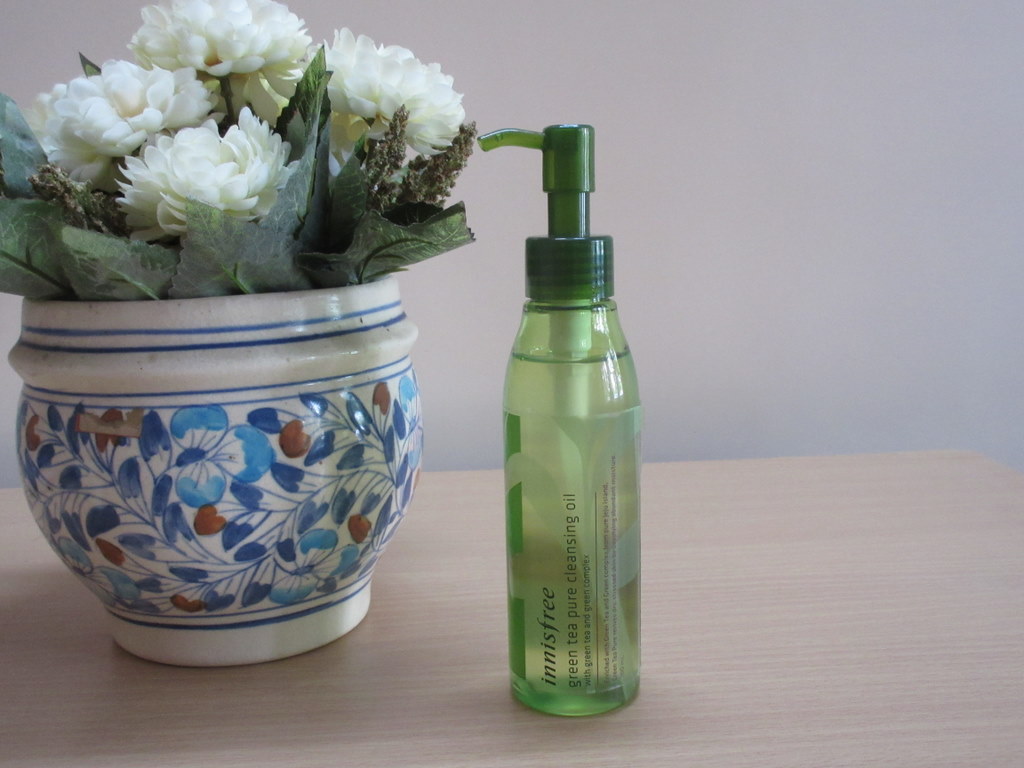 Annyeong, everyone! What we've got here is an amazing product to get rid of all your makeup before you hit the sack or to simply give your face a thorough yet gentle cleansing.
THE BACKSTORY: Of course, in the last post on an Innisfree product, I failed to mention how excited I was when I heard they opened a store in the country. Innisfree is known to use natural and organic products (mostly from Jeju Island!) and is known for being naturalism-oriented. Innisfree is also known for being South Korea's first all-natural brand and is one of the few Korean cosmetics companies that uses organic ingredients certified by France's ECOCERT Organization. Oh, and Im Yoona is the face of the brand, along with Lee Minho. So, it wasn't long before I sent a friend who lives in that state to grab some stuff for me. And being an absolute angel, she fulfilled my wishes. Wait, if she has granted my wish, wouldn't she be a genie? Either way, she's an absolute lamb. Now she's a lamb.
THE PRODUCT: This is indeed a cleansing oil. On application, you'll feel like you're directly massaging oil onto your face. Imagine a cooking oil of any kind. Yeah, that's right. The name isn't kidding – it's like your cream cleansers and your foam cleansers; it's just that it's an oil. And it is extremely potent. Yet gentle. You just massage some onto your face, your eye makeup, your lipstick/lip tint (you name it) and it comes off in a heartbeat. You can add a little water to it as you proceed but the oil is capable of taking care of waterproof mascara and long-wear lipsticks by itself. It smells heavenly too; pretty much like any other green tea product. Anyway, since this product can be a tad bit too oily, it is usually more effective if you use the Double Cleansing method, which will ensure you get all the oil out too. This means after the cleansing oil, you must follow up with a foaming cleanser or gel cleanser and then proceed with your usual skincare routine. Overall, this product is extremely effective at removing makeup and dirt and to deep clean the face, all the while being mild.
As for those with oily/combination skin, you need not be afraid. Oils aren't bad for your skin and they don't mean your skin will break out. Do follow through with the Double Cleansing method if you do give Cleansing Oils a go. You may just end up liking the new addition to your routine.
DIRECTIONS FOR USE: Smoothly and evenly apply oil onto facial skin that has not been dampened yet. Add water as you massage with your fingertips to remove makeup.Rinse with water. Follow up with another cleanser, of the foaming or gel variety, to thoroughly clean the skin and thus going for the ever-popular Double Cleanse method.
PRICE: 1000 INR ($20-$23 depending on sites) for 150 ml.
VARIANTS:  Olive for extremely dry skin and the bestselling Apple variant.
AVAILABILITY: Innisfree stores (there's one at Khan Market!), www.cosmetic-love.com, www.w2beauty.com
Innisfree Green Tea Pure Cleansing Oil
Pros
It's all natural. Plus, it's green tea. So, it's kind of a win-win right there.
People with oily or combination skin needn't be afraid to use this. Follow through with another cleanser and you're good to go.
It is really effective at removing makeup, be it waterproof or long lasting.
It smells nice.
Cons
The fragrance might be a little too strong for people with sensitive noses.
Availabilty is an issue.