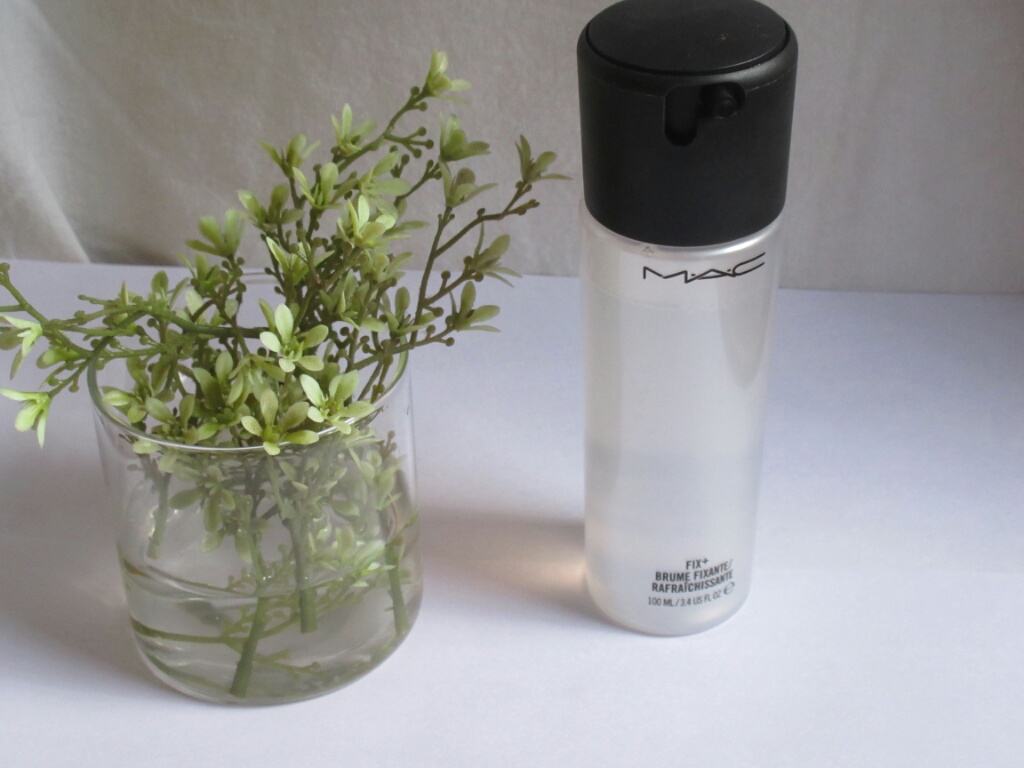 Hi, you guys. If you've seen MAC's Fix+ recently, you might have noticed the changes in the packaging. Apparently, that's the only thing that has been upgraded. Oh, it's been rechristened too – it's now Prep + Prime Fix+. The good part is (for the all the empty wallets out there), the formula is all the same. So, no, you don't have to hurry over to your nearest MAC and in an attempt to grab the goods.
THE BACKSTORY: MAC stores almost always come with a really hip sales assistant. Sometimes they're helpful, sometimes they're, well, intimidating and sometimes unintentionally hilarious. When my sister and I dropped by the MAC store because I had been wanting to try Fix+ for a long time, we came across a sales assistant of the struck off kind. And I must say, that's the most fun I've had in a MAC store till date, because that person just brightened up my day. My sister seemed to enjoy her quite a bit too. Not being rude here, all I'm saying is, the way that person emphasized every vowel that came out of her mouth was a little distracting. Okay, I'm being rude. Sorry not sorry. Sorry, sorry, I apologize. Pfft.
THE PRODUCT: According to the MAC website, it's 'A lightweight, mineral rich finishing mist that refreshes the skin and finishes makeup. Helps create an even surface for a smooth makeup application'. Well, it's precisely just that. The mist is refreshing and it smells wonderful. The fragrance is fresh and airy. It comes in a very standard spray bottle packaging but it is sturdy enough to survive bumpy travels, since the nozzle closes with a click. It dissolves into the skin in seconds and is a great facial mist.
WAYS TO USE FIX+:
After you set your face with powder, during your usual makeup routine, you can use Fix+ to reduce the cake-y appearance and to give the face a nice, dewy glow and to increase the longevity of your makeup.
Use it before your makeup routine as it also serves the purpose of a primer. It smoothens out and preps the skin for makeup application.
As a lightweight and temporary moisturiser. This won't work as well if you have dry skin, but it's great for someone with oily skin.
You can put Fix+ in the refrigerator during Summers and spray your face whenever you wish for a cooling effect.
You can use Fix+ as a mixing medium – you can use it to turn your eyeshadows into eyeliners.
You can use Fix+ to increase the pigmentation of your eyeshadows, especially if they're metallic or glossy.
If you've got a cushion product that has dried up, Fix+ may just be able to revive it. Read more about it here.
Add a bit of Fix+ to your powder highlighter and brush it on your cheekbones, chin, nose-bridge for a really dewy look.
PRICE: 1200 INR ($22 approx) for 100 ml. It is also available in a Travel Size for about $10.
AVAILABILITY: MAC Counters, www.maccosmetics.com
MAC Fix+
Pros
It is multi-funtional.
It is very, very refreshing in the summer.
It's convinient for travelling.
It smells divine - almost like fresh lime, mint and a light breeze.
Cons
The price hurts. Then again, it's MAC. You get what you pay for.