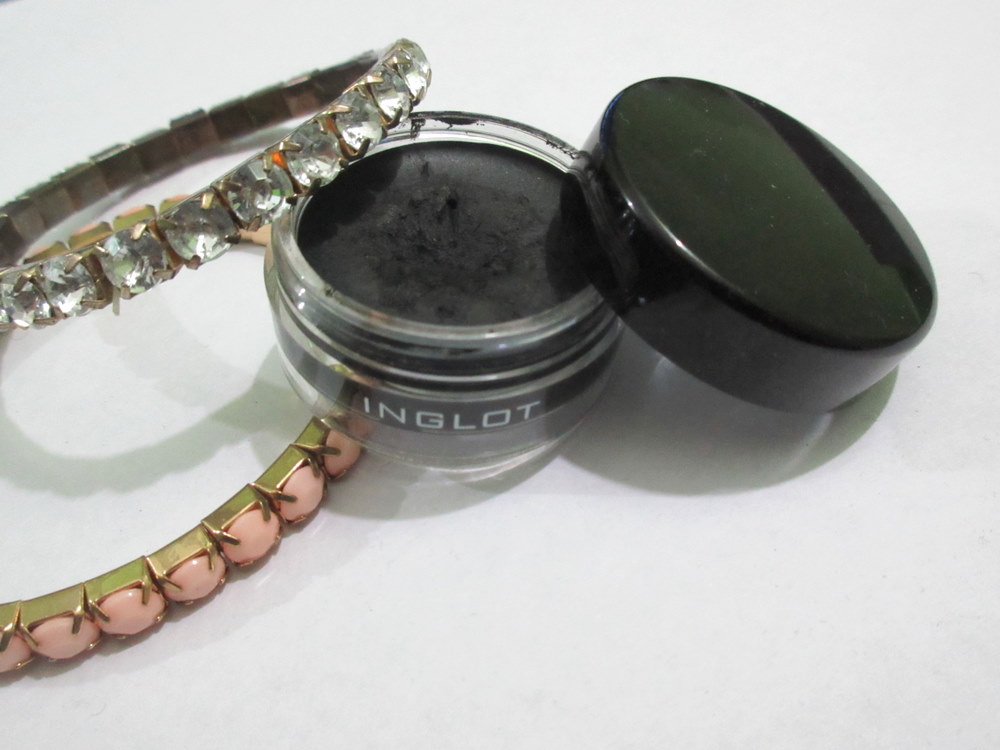 Hi, everyone. There are times when you empty your wallet on a certain product, expecting it to blow you away with its quality. There are also times when that very product, produced by a company that hardly ever lets you down, just doesn't impress you. No matter how much you try to like it and however many methods you use to apply it. Those situations are such a bummer, right? Here I have a product that I absolutely cannot seem to ever like.
THE BACKSTORY: Now, I bought this gel liner when I ran out of my Maybelline one – oh, the beauty of the Maybelline gel liner is beyond words. It's not easy to "run out"of a gel liner. But I consistently used the Maybelline one on myself and on others. It's safe to say I've successfully turned liquid liner lovers into gel liner lovers. Such was the power of the Maybelline gel liner. Before my Dolly Wink era, that was the only eyeliner I felt I could rely on. So, when I ran out of it, I immediately thought of repurchasing it. But, I thought I'd get one from another brand – just for fun. I absolutely adore Inglot products. Whatever I tried, I've liked. So, when I saw the vast array of colours they had in the gel eyeliner line, I was convinced to buy one. I originally wanted the burgundy shade (named '79', I believe)  in the range; but it was out of stock and I immediately chose to buy the black one. And let me tell you one thing – I just could not bring myself to even like it.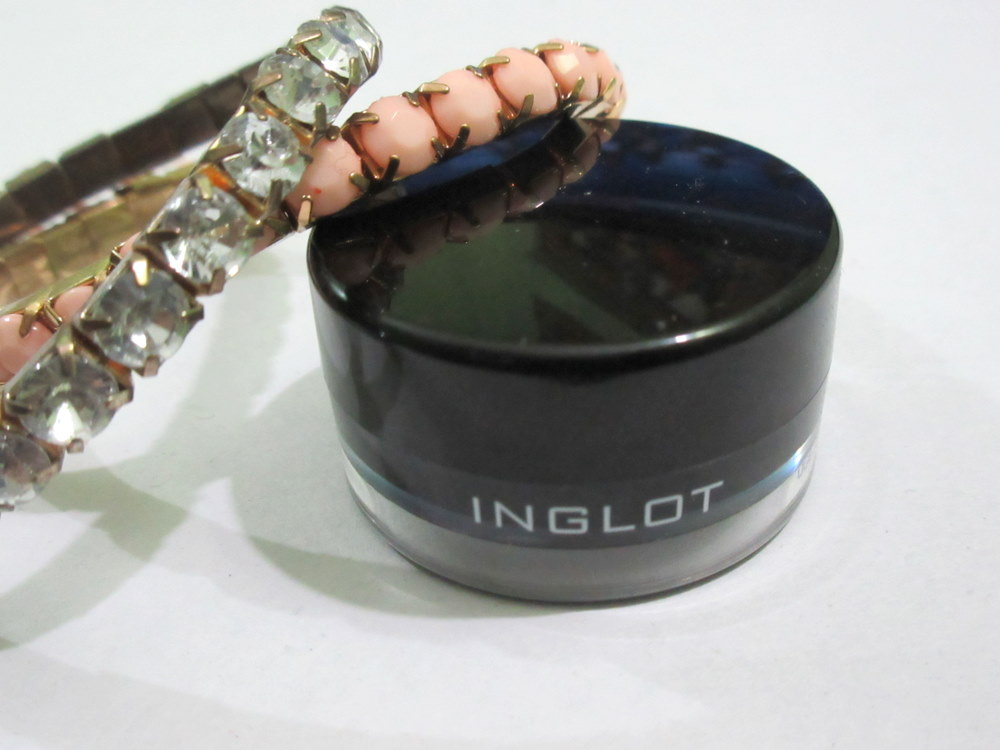 THE PRODUCT: The pigmentation of this liner is absolutely beautiful. It's a dark black; not the darkest but dark enough. The thing is, this eyeliner is just so troublesome to apply smoothly. As someone who has hooded eyes, I cannot, for the life of me, seem to get a smooth application with this liner. There's always some sort of mistake, some sort of odd shape that occurs. Even with a good base like a MAC Paint Pot, the eyeliner refuses to go on smoothly. I've tried eyeliner brushes of various types to get a good application, too. From angled brushes to tinier brushes meant to fix mistakes and such. And this eyeliner smudges in such an awful manner – even with a base underneath, along with a matte black eyeshadow to set it. At the end of the day, the cat eye you did on your top lids in the morning will transfer onto the bottom lash-line. I cannot even use it for upper lashline tightlining. It always, always, always transfers onto the lower waterline. I've given this product so many chances but it always fails miserably to amaze me. Now, it just sits in my eyeliner box, with some other liners I rarely reach for. I think I'll stick to Dolly Wink for the time being.
Note: This is my experience with the eyeliner. It may be entirely different for you; it all depends on skin type and what not. I do realize that the weather may be another reason why the eyeliner smudges and fades away so badly. But, trust me, I've tried this in places with a cooler climate and in winter. It still doesn't stay put. Maybe I just got a dud. Maybe. Also, sorry if the language was a bit too negative and strong with this post. I just really do not get on with this liner.
PRICE: 850 INR for 5.5 gm; available in a wide variety of shades ranging from an icy blue to a bright yellow.
AVAILABILITY: Inglot counters, Majorbrands.in, Amazon etc.
Inglot AMC Gel Eyeliner in '77'.
Smudgeproof/Waterproof
5.0/10
Pros
It's intensely pigmented.
It's available in a variety of shades.
Cons
It takes forever and a day to get a smooth application.
It smudges badly.
It transfers everywhere.
It doesn't last very long.