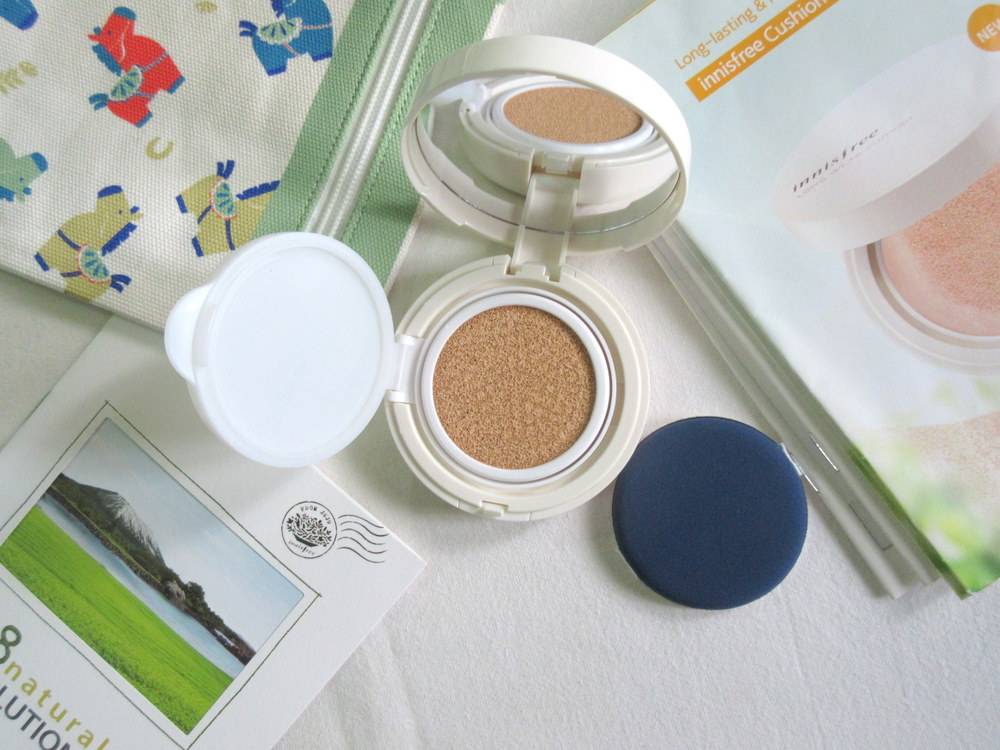 Hi, everyone. My beloved Etude House cushion recently saw its demise after having my back for more than six months. Before buying a refill of the same cushion, I wanted to finish my Innisfree one too. Can you guess which one I wound up liking more?
THE BACKSTORY: It's no secret that I absolutely love my Etude House cushion. It has been in two of the Favourites posts I've done (they can be found here and here).  When I ran out of it, I was devastated. You can buy refills of cushions, which is a boon. But I had this Innisfree cushion on standby in case the Etude House one were to run out anytime soon. Two months of use later, I must say, I'm equally impressed. [UPDATE: Nope. I'm not.]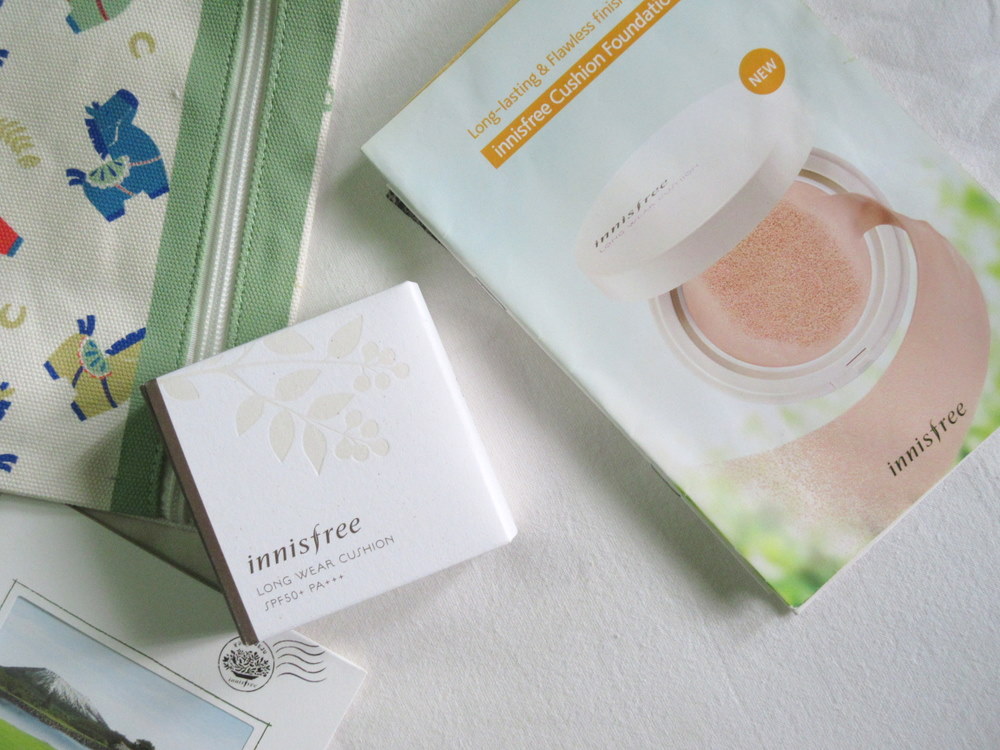 WHAT IS A CUSHION? : If you're unfamiliar with the whole concept of cushions and how they work, let me explain it to you. Cushions come with the product, be it your BB Cream or blush, soaked in a sponge-like thing. For base products or blushes, you get a state-of-the-art air puff for application, making it a sponge-on-sponge application. What you essentially do is pat the air puff on your face. You must not drag it. They are meant to be travel friendly (most include a mirror)  and extremely handy for touch-ups.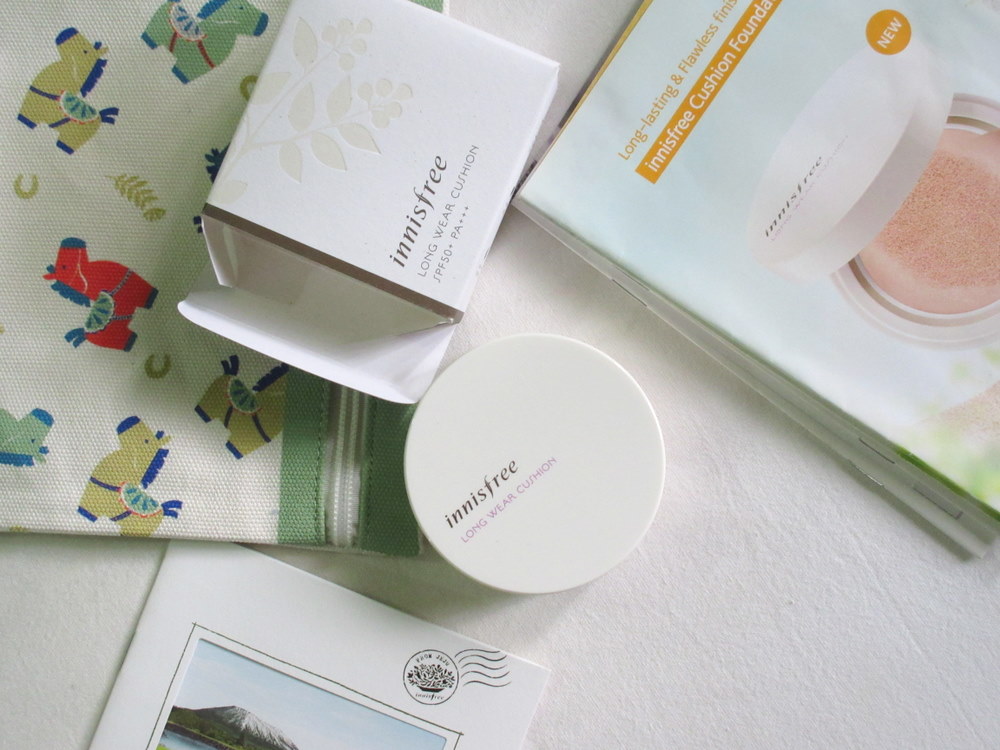 THE PRODUCT: The Innisfree Long Wear cushion is a wonderful item for those with Oily/Combination skin. It applies wonderfully and streak-free. It has got a matte finish, because of which it outlasts the Etude House cushion (which borders more on the slightly dewy side). It stays put even during the most humid days. It has a slightly herbal scent which disappears moments after application. The coverage it provides is surprisingly good as it tends to cover up redness, blemishes and other little imperfections on its own. Like its name, it is quite long-wearing. (The longest I've worn this for without any touch-ups is 4+ hours). The shade is also warmer as opposed to be pink-ish. Personally, I find that the shade #23 works well; I actually prefer this shade over the Etude House one.
Be warned that this does have SPF 50+ in it, along with some UVA ray protection in the form of PA+++. While this amount of UVA and UVB protection makes the product great for the summertime, it also means that in photos, your face may have a white cast. White casts dissolve easily, after 15-20 minutes, and can be fixed easily too – with the use of blush and contour. A cushion refill is also available if you run out of the actual product. You can replace the empty cushion with the refill in the pact and continue using it.
[UPDATE: I just can't bring myself to like this more than my Etude House one. Sure, the colour match is good and the longevity great but the formula itself is just so… drying. Even for some with extremely oily skin, I feel like this product instantly makes my face a cakey, unnerving mess. I truly don't think it is worth the hype. It's just a really, really drying formula. I guess that's what makes it long wearing but I just don't find myself gravitating towards it like I do with the one from Etude House. Even if they're both brands from Amore Pacific, I just don't find any similarity between them. That being said, I'm off to buy a refill for the Etude House cushion.]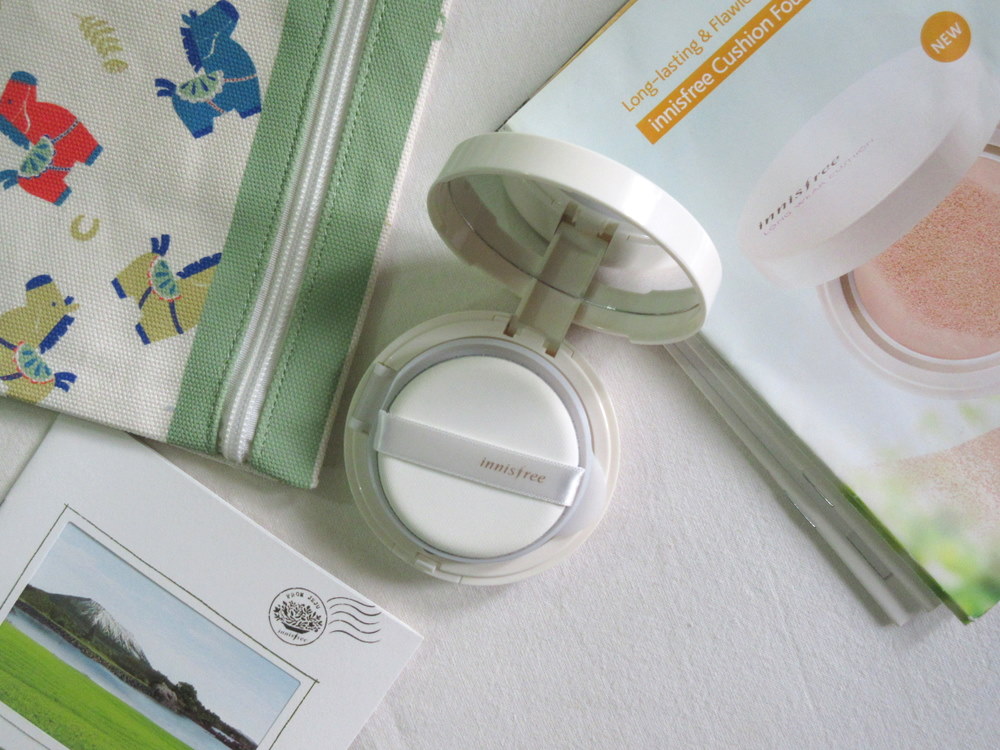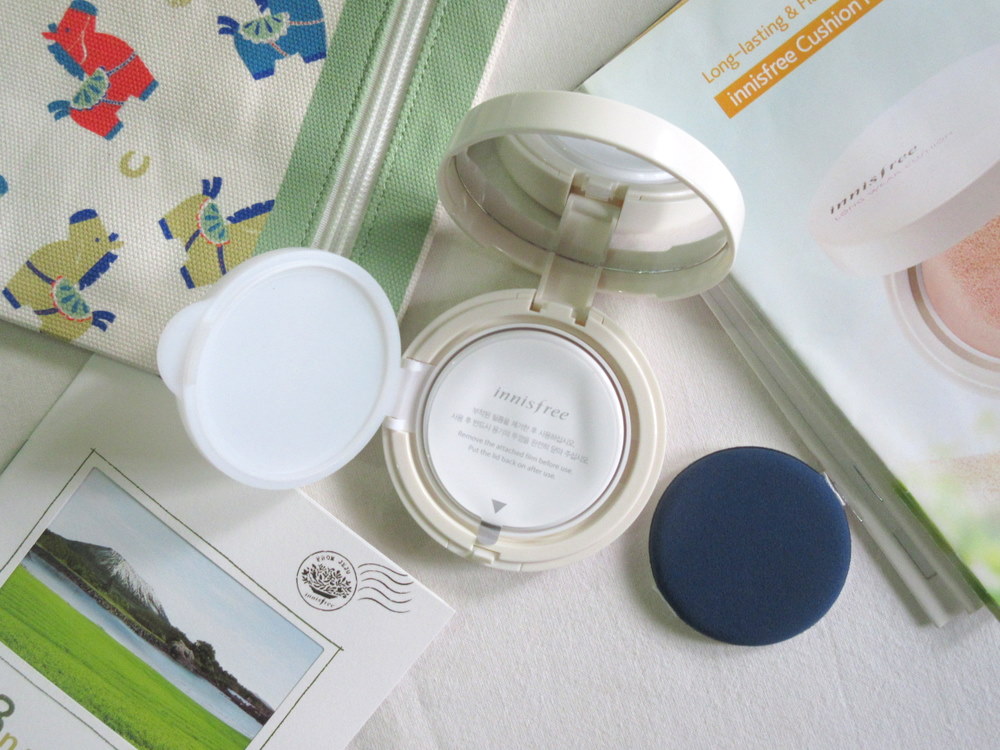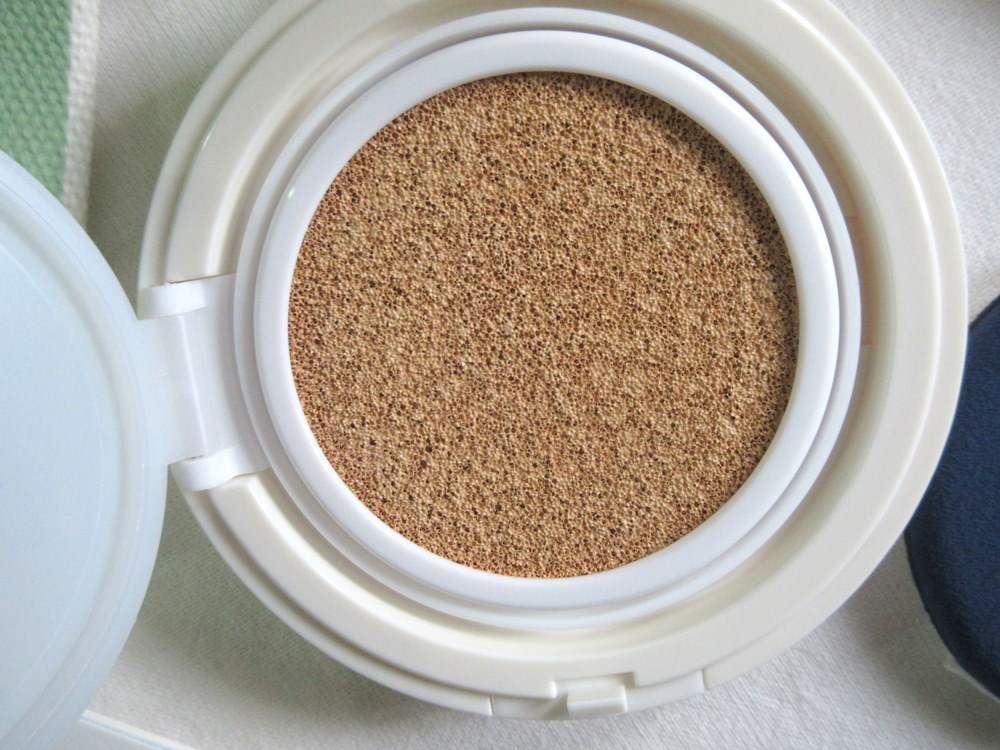 SHADE SELECTION: The official Innisfree site stocks 6 shades of this cushion – #11 Ivory, #13 Light Beige, #21 Natural Beige, #23 True Beige, #31 Sand Beige and #33 Deep Beige. This is quite unnatural – for a Korean brand to have such a diverse shade range. I say diverse because you usually get 2-3 shade choices. I guess the reason why Innisfree now has more shades to choose from is because of their increasing global popularity. The good news is, you may just find a shade that works for you!
CLEANING THE AIR PUFF: You needn't buy expensive puff and brush cleaners to clean the puff. A mild shampoo or a bar of soap works fine too. (I use this method; works great no matter what it looks like, haha!)
PRICE: It ranges from $18-$25 for 15 grams of product. It varies from the site to site. I paid 1700 INR for this, approx. $25.
AVAILABILITY: Innisfree counters, Innisfree World, w2beauty, cosmetic-love etc.
Innisfree Long Wear Cushion in '#23 True Beige'.
Pros
It provides great coverage on its own.
It is extremely convenient to lug around/for touch-ups.
It has insane amount of UVA and UVB protection properties which makes it great for summer.
The shade range is slightly more extensive than other brands.
It is long-wearing and has a matte finish.
Cons
It is just a tad more expensive.
IT. IS. DRYING.