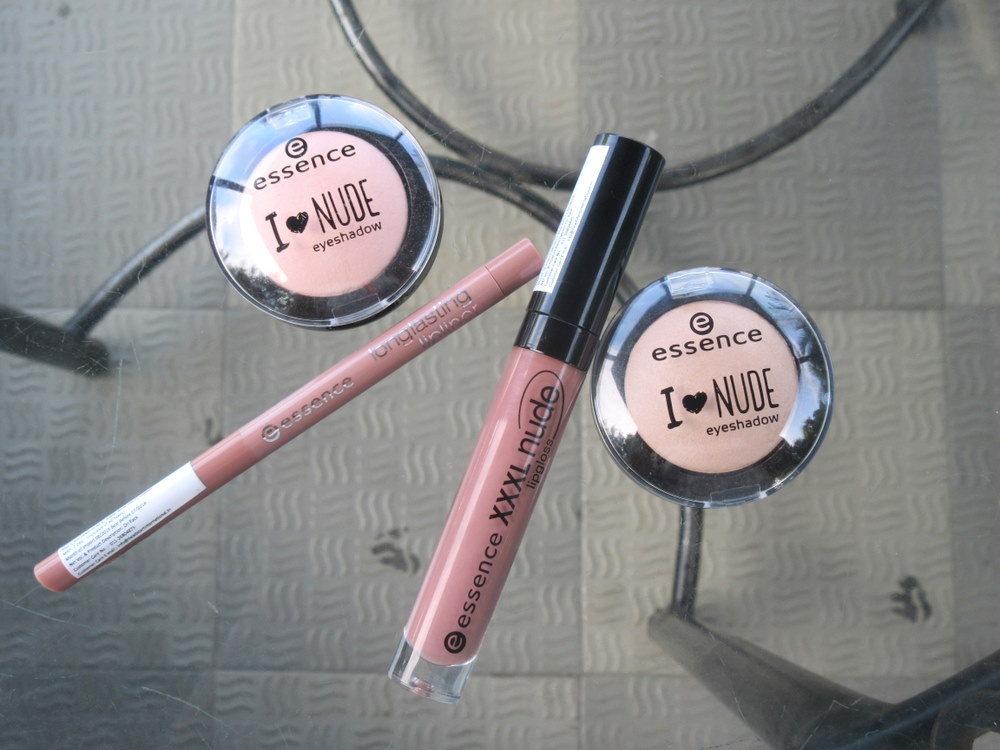 Hi, everyone. It's been a while, right? Hope you've all been doing well. Let's dive right into this post.
 THE BACKSTORY: Essence is a German cosmetic brand that has slowly made its way to our shores. The price points on their products are every broke college student's dream come true. Not only are their products affordable but they're also of good quality.  These four products are what I decided to get from one of their recently-launched collections, called I ♥ Nude. It's a wonderful collection of wear-able and everyday shades.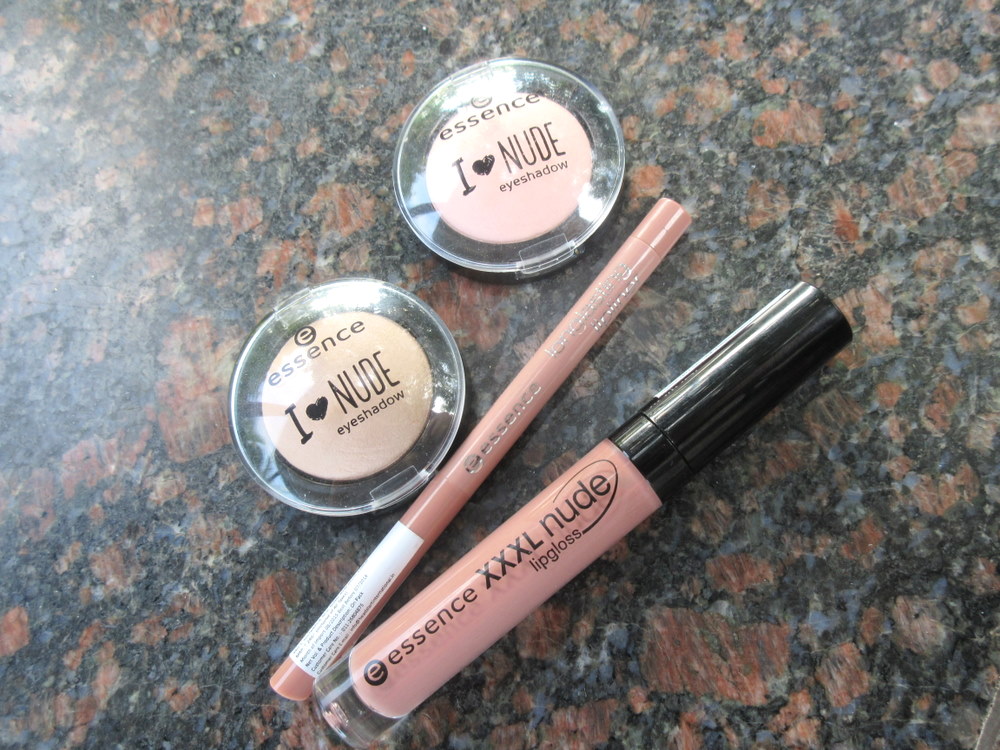 THE PRODUCT: The I ♥ Nude is made up of several lipsticks, lip glosses, eyeshadows and nail varnishes, primarily consisting of earthy or nude shades. From this collection, I have a lip gloss, two eyeshadows and a lip pencil.
1. Essence XXL Nude Lipgloss in 'Soft Almond' (299 INR for 5 ml) – This gloss is a gem. It's quite opaque – even for a nude shade – and it goes on extremely smoothly. It's not sticky and doesn't separate every time you smoosh you lips together (as a constant lip-smoosher, I completely approve of this trait). The shade is a very beautiful nude with a hint of pink.
2. Essence Longlasting Lip Liner in 'Girl Next Door' (249 INR for 0.23 gm) – Essence is well-known across the beauty community for their amazing lip liners. This one is no less; it's creamy, richly pigmented and it lasts for a long time. The shade is a wonderful shade of nude with a white base. While the white base sounds off-putting, it doesn't give you concealer lips or anything. It's great on its own and it meshes well with other lip products layered on top too.
3. Essence I ♥ Nude Eyeshadows in 'Crème Brûlée' and 'Cake Pop' (349 INR for 1.8 gm) – These are some good baked eyeshadows. They are smooth and decently pigmented albeit a little difficult to work with – nothing that blows me away, to be honest – and they perform well with a base underneath or as a highlight shade. They are satin finish eyeshadows with some subtle shimmer running through. 'Cake Pop' has a pink sheen while 'Crème Brûlée' has a more yellow sheen. (However, these two eyeshadows were so ridiculously similar that I gave one away to my best friend. Don't be fooled by the photos online, lovelies!)
AVAILABILTY: Essence counters, Amazon.in, Flipkart etc
Essence I ♥ Nude Collection.
349