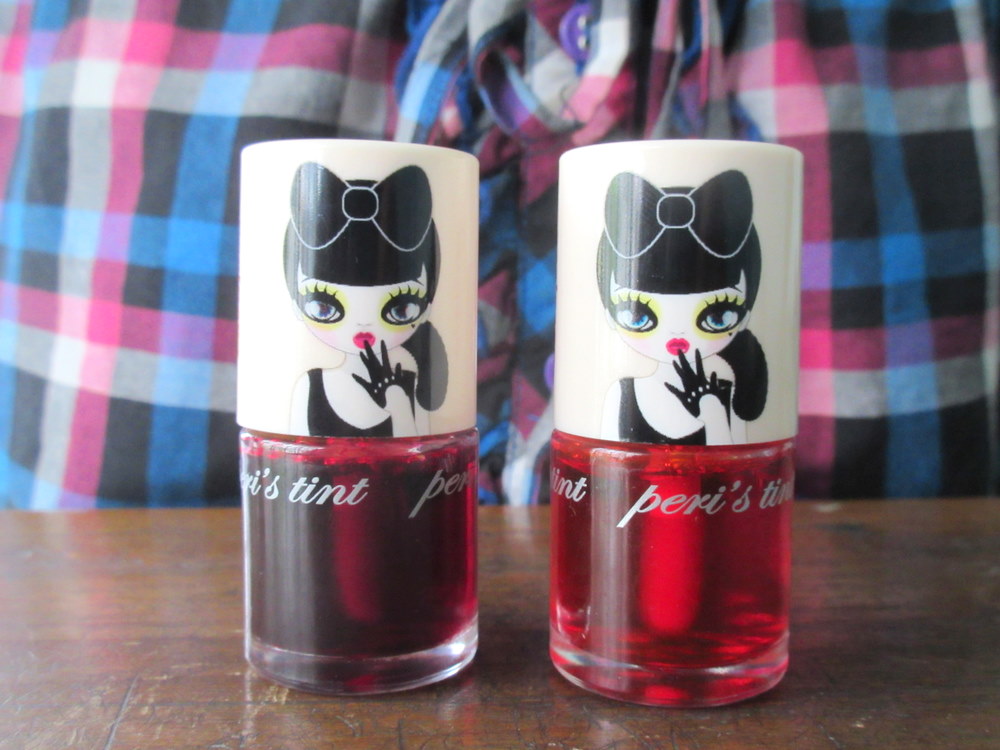 Hi, everyone. I have a slew of posts on lip tints/lip stains, that are long overdue, scheduled to be published one after the other. Let's get our lip tint bug on! Yay!
THE BACKSTORY: My skin is at its worst, at the moment. So much so that I've even stopped using sunblock or my BB Cushions. I don't really know what has triggered the sudden outbreak of pimples and whiteheads. I don't know whether it is hormonal or the insanely odd change of weather (it's sweltering hot one moment, the next moment it rains and becomes humid and then the next it cools down and becomes windy). Whatever the reason may be, I've just stopped tampering with my face for now and whenever I am able to, I put some aloe vera gel to soothe the little face demons. Who knew just popping on a lip tint would make that much of a difference to an otherwise bare face?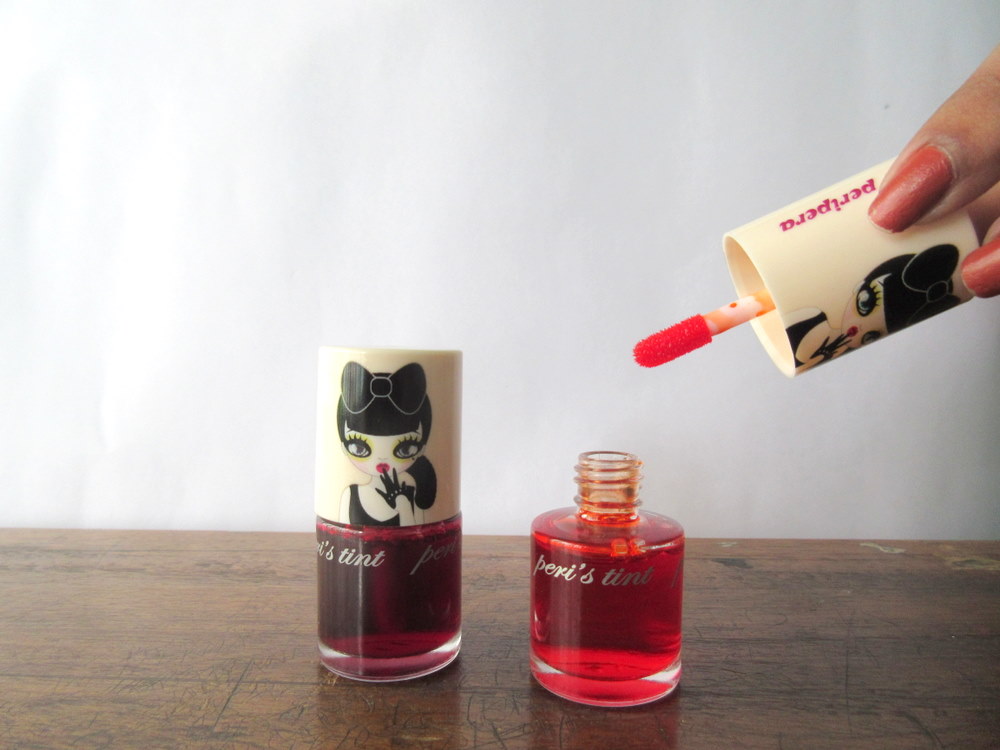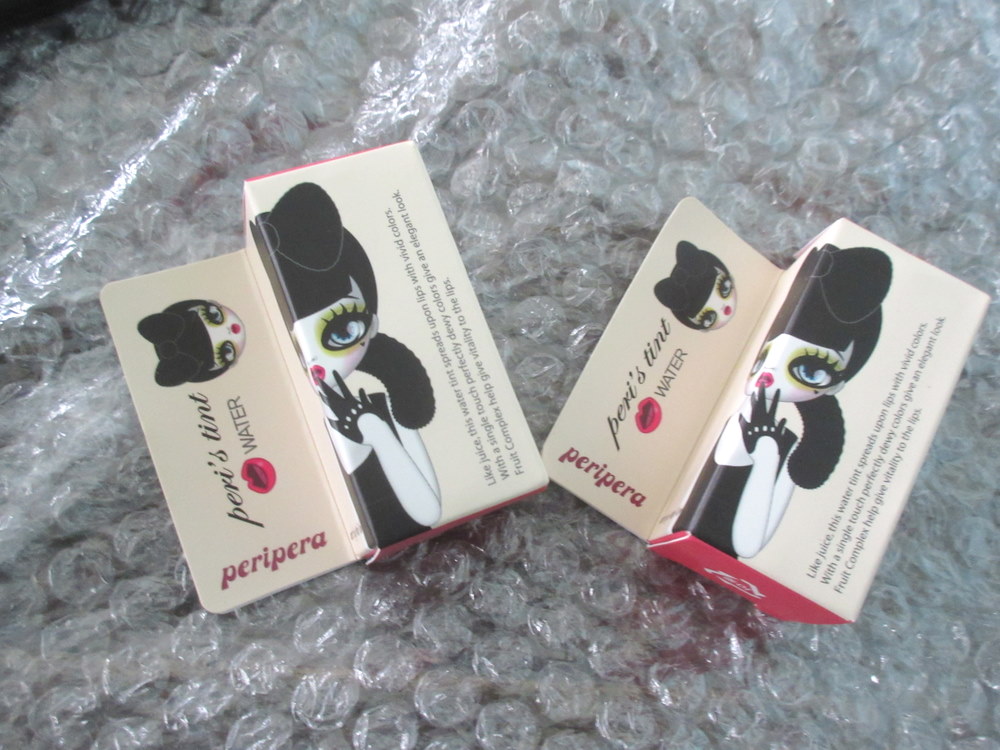 THE PRODUCT: These lip tints, as the name states are extremely watery. The consistency is exactly like that of water. However, putting it on is honestly isn't as hard as it may seem. The colour, at first, is extremely vivid and bright. After it dries, the colour isn't as vivid as it initially was – the dry-down dissipates most of the vibrancy. But the weightlessness of the product on the lips is amazing. It doesn't last as long as you'd expect a lip tint to last. It usually disappears after 2-3 hours of wear, without eating/drinking. The packaging is adorable and the doe-foot applicator is convenient for quick application.  While these smell good, if you accidentally intake some, you'll find that they taste incredibly inedible. These also tend to streak a little if your application is overly lazy (as you can see in the swatch photo). Most tints can feel drying but these aren't drying in the least, thanks to their watery texture. Overall, these are okay for everyday wear and if you're fine with topping up the colour from time to time.
SHADES: #1 Cherry Juice, #2 Pink Juice (pictured; a red-toned pink), #3 Orange Juice (pictured; a true orange); #4 Mandarin Juice and #5 Candy Juice.
(Note: The packaging has changed slightly since I purchased these.)
PRICE: $5 – $10 for 6.5 ml, depending on where you purchase it.
AVAILABILITY: cosmetic-love, w2beauty, testerkorea etc.
Peripera Peri's Tint Water
Pros
The packaging is super adorable.
The shades that are available are great for everyday use.
It feels weightless once it dries.
They are hydrating even if they are lip tints.
Cons
The initial vibrancy of the shade doesn't last too long. It doesn't last too long in general.
If you accidentally were to taste some of the product, you'll know how bitter and inedible they taste.