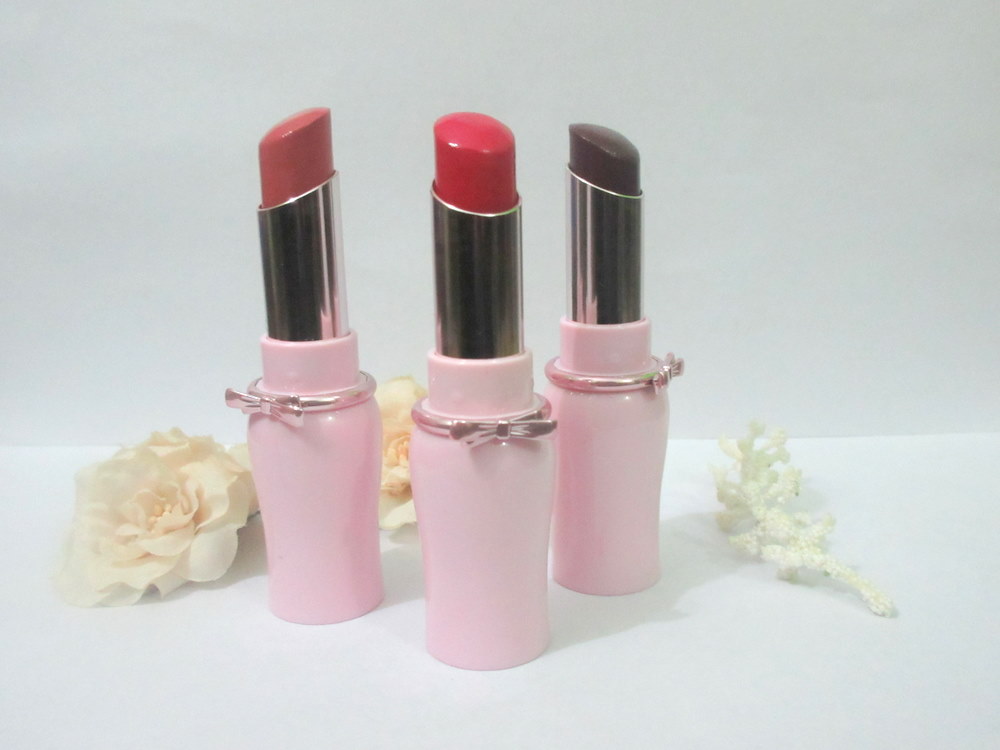 Annyeong, everyone. This post has been in the works for a very, very long time – and today, it is finally seeing the light of the day. Nothing more fulfilling than that, right?
THE BACKSTORY: Most of what Etude House comes out with, trust me, you'd want to own. And they come out with adorable little things quite frequently. This line of lipsticks was released in Winter 2014, and it's getting reviewed by yours truly in Spring 2015. I've had these since December but somehow, this post was never published. But it's better late than never and you might just want to start saving up some of your money because these lipsticks are delightful.
THE PRODUCT: The formula of these lipsticks support just why they were released in Winter. They're extremely, extremely glossy. Thanks to their glossiness, they go on with absolute ease. However, they bleed and transfer just as easily because of their glossiness. They're smooth and they don't settle onto lip lines whatsoever. The texture is such that it feels like it melts the moment it meets your lips. These are richly pigmented and their opacity is beyond what you'd expect. The best part about these lipsticks is that they provide your lips with ample moisture, you needn't layer them over a lip balm or top them with a lip gloss. They're soft on the lips and feel lightweight. The only drawback would be their longevity – they don't tend to last that long, mostly due to how glossy they are. They last for 2-3 hours at the most, without you eating or drinking. Even so, these are an absolute steal for the price and formula. They come packaged in adorable pink cases with a bow (that doubles up as a ring for you to sport on your fingers) in the middle. The lipstick bullet itself isn't shaped like a typical lipstick – it's an oval shape. The shades swatched are:
BE102 Goodness Beige – A light beige with orange undertones.
PK003 Secret Love – A vibrant bright pink with red undertones.
RD302 Runway Burgundy – A dark red based burgundy.
PRICE: $8 – $10 for 3.5 gm.
SHADE SELECTION: Consists of 10 shades of pinks, beiges, reds and corals.
AVAILABILITY: Cosmetic-Love.com, w2beauty.com etc (I got mine from cosmetic-love.com)
Etude House Dear My Wish Lips Talk
Pros
They're glossy, opaque and intensely pigmented.
They glide on smoothly and are easy to work with.
They are available in a vareity of different colours.
They are hydrating.
They feel lightweight on the lips.
Cons
They don't last particularly long.