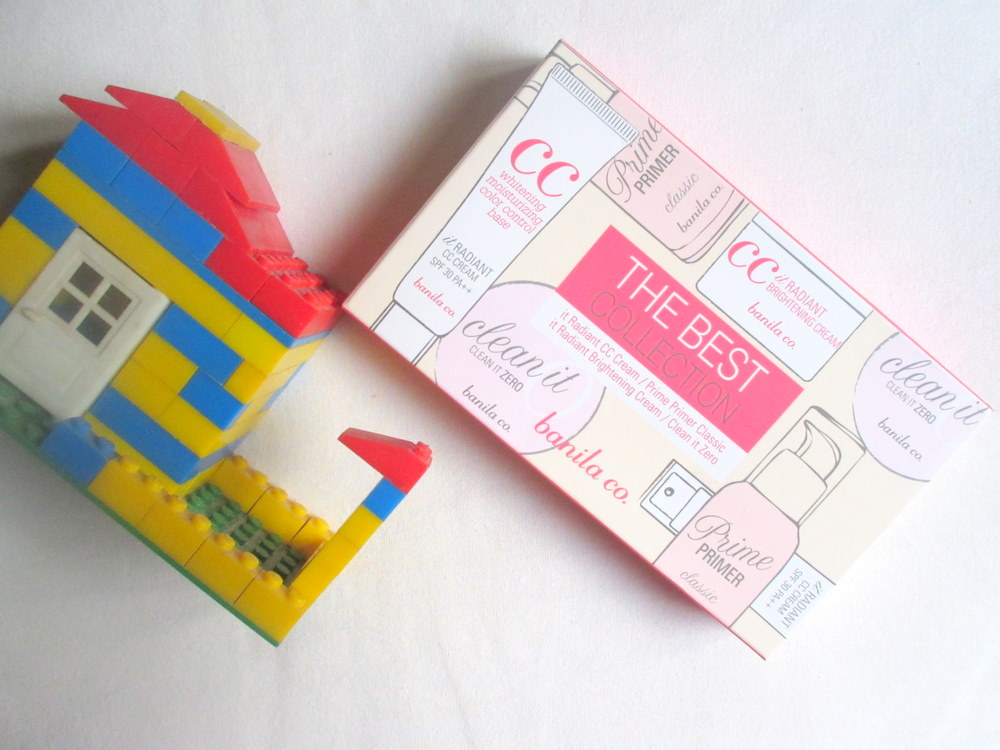 Annyeong, everyone. Here's another review that's been long overdue (again) and a couple of products you absolutely need to try ASAP.
THE BACKSTORY: Banila Co. is a higher end Korean brand and I have been using these products for a hot minute. I initially got suckered into buying this kit because Jessica Jung, former Girls' Generation member, endorsed the brand. Let's not talk more about it now, right? I am a hardcore S♥NE and while I have moved on, I still agonise when I think about it. Anyway, Song Ji-hyo is the new face of the brand and I quite like her.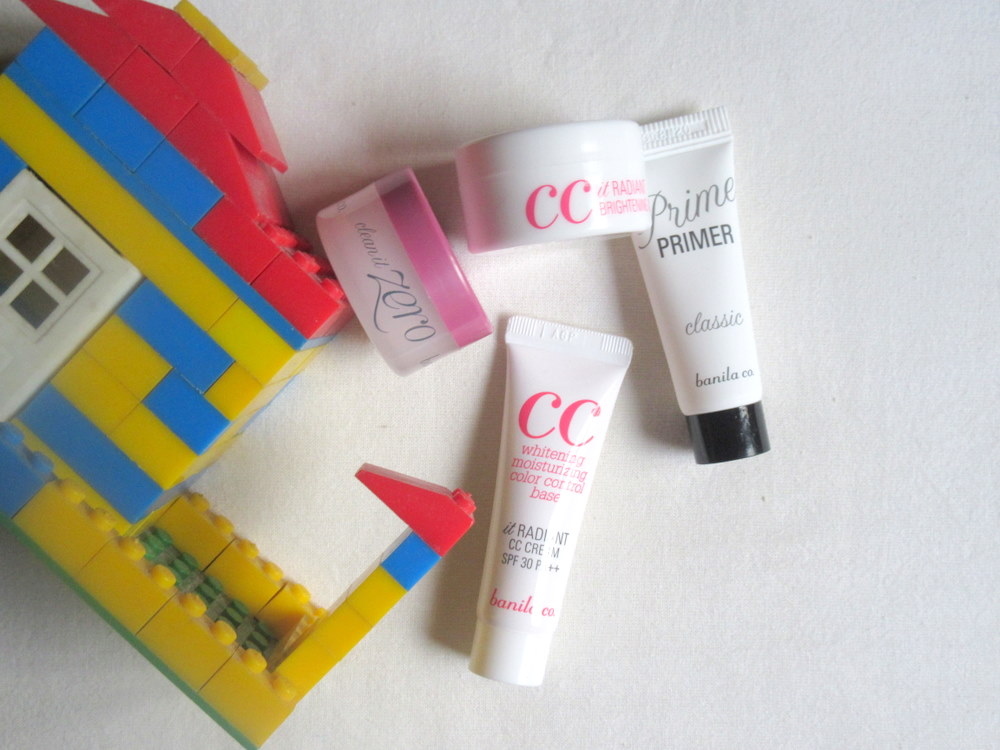 THE PRODUCT: This set comes with four of Banila Co's bestsellers. While it is unavailable for purchase now, the items are still as popular and can be purchased in their full sizes. However, sample sizes of the products are also available for purchase online, if you're unsure about being tied down by the full size from the start. Let's get on with the contents of the set:
Banila Co. It Radiant CC Cream (10 ml) –  CC Creams, as touched upon in my post, The lighter base, have more skincare benefits thrown in than BB Creams and aren't necessarily a straight-up make-up product and can be seen as an extension of your skincare regime. This CC Cream is a gorgeous little number. The tube dispenses an extremely faint peach hued product; which you need very little of, by the way. When blended onto the skin, the peach transforms into more of a white shade that, obviously, brightens up the areas where you dotted it on. The brightening properties are well and alive in this product. The product alone evens out your skin tone and gives it a brighter and luminous look. Layering your foundation/BB Cream on top gives an overall glow. The skin does feel a little tacky after application but the sensation doesn't last that long. It has SPF 30 and PA++. It also smells like your standard cold cream. (I am definitely going to get the full sized version of this product as soon as I run out because I am absolute in love with what it does to my face.)
Banila Co Prime Primer Classic (10 ml) – This primer has a very gel-like appearance, like most silicone based primers. It fills in pores well and gives the face a velvety soft finish for you to layer other base products on. While this primer is good, it doesn't do much for controlling oil. It also has a strong musky fragrance. The product, overall, is good albeit generic.
Banila Co CC It Radiant Brightening Cream (10 ml) – This cream has a very pale pink hue and is very sticky in texture. It doesn't have any long-lasting brightening properties but it does tend to brighten the areas where you rubbed the cream on momentarily. The cream is tacky and isn't really suitable for humid weathers or days out in the sun because it will just feel supremely uncomfortable on your skin. However, it is a do-able step for a night out where you need an extra boost for your face.
Banila Co Clean It Zero (10 ml) – This is a cleansing balm. It turns into an oil as you massage it onto your face, thanks to your body heat. It is capable of removing most of your makeup; it simply takes a little more effort on your part to get products such as waterproof mascaras off. While it able to remove most of your makeup, I feel this cleanser is better suited as the first part of a Double Cleansing routine to ensure that you take off all of your makeup/other dirty particles from your face. The packaging is a little unhygienic since you have to scoop the product out but you could always use a cotton bud or a spatula – or just clean fingers – to dispense the product. It also comes in three other variants apart from this regular version: Clean It Radiance, Clean It Purity and Clean It Resveratrol.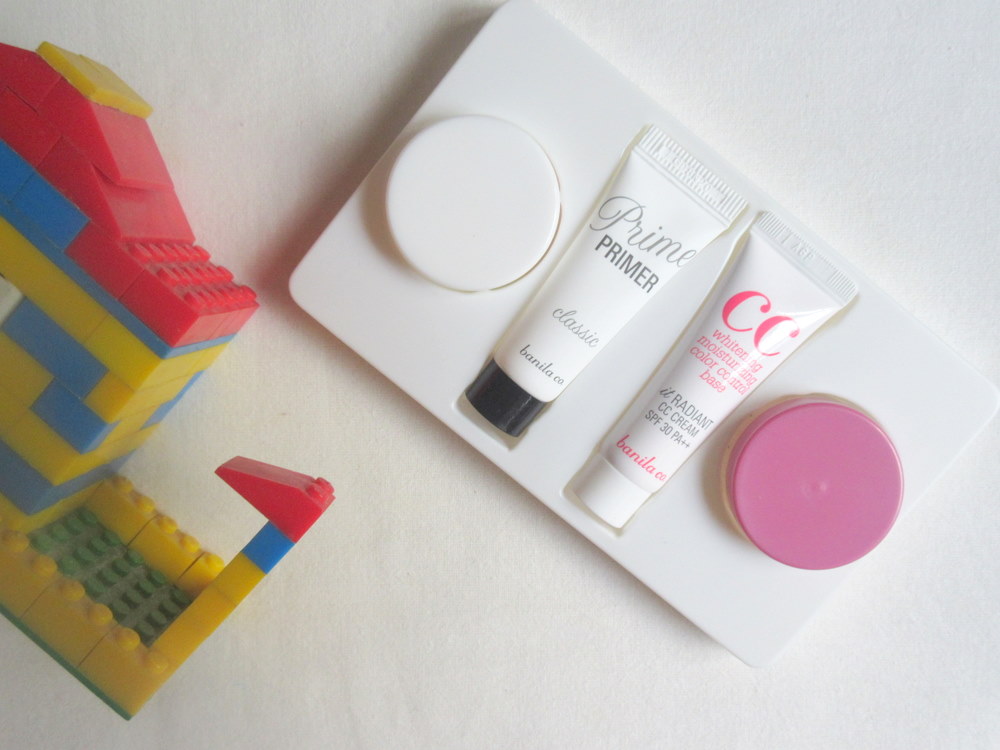 (*MINI RANT ON CC CREAMS AVAILABLE LOCALLY: I feel like the It Radiant CC Cream is what CC Creams are supposed to be like. Like it promised, this CC Cream evened out my skin tone and made my face look radiant. The other CC Creams that are available for purchase locally are insanely different. Having tried (and disliked) both the sad excuses in the name of CC Creams by Bourjois and Lakme, I feel like the versions available locally have a long, long way to go. The Bourjois one is an absolute headache – it sits on my face feeling all heavy and leaves me with a stinging sensation. It also looks extremely unnatural. The Lakme one is just… orange. Also, I apologise for typing CC Cream all up in your face in this post. )
PRICE: $13.99 for 4 deluxe sized samples.  Original prices of the products are: It Radiant CC Cream – $25-$40, CC It Radiant Brightening Cream – $30, Clean It Zero $23-$35, Prime Primer Classic $25.
AVAILABILITY: w2beauty.com (recommended for Banila Co. products since I got mine here and they are comparatively cheaper), cosmetic-love.com etc
Banila Co. The Best Collection
Pros
This kit allows you to try several of their bestsellers at one go.
Most of the products in the kit are winners.
The price is affordable and the quantity is justifiable for the price.
The mini sizes are also travel-appropiate.
Cons
The kit is no longer available for sale. You could, however, buy the individual full-sized products.