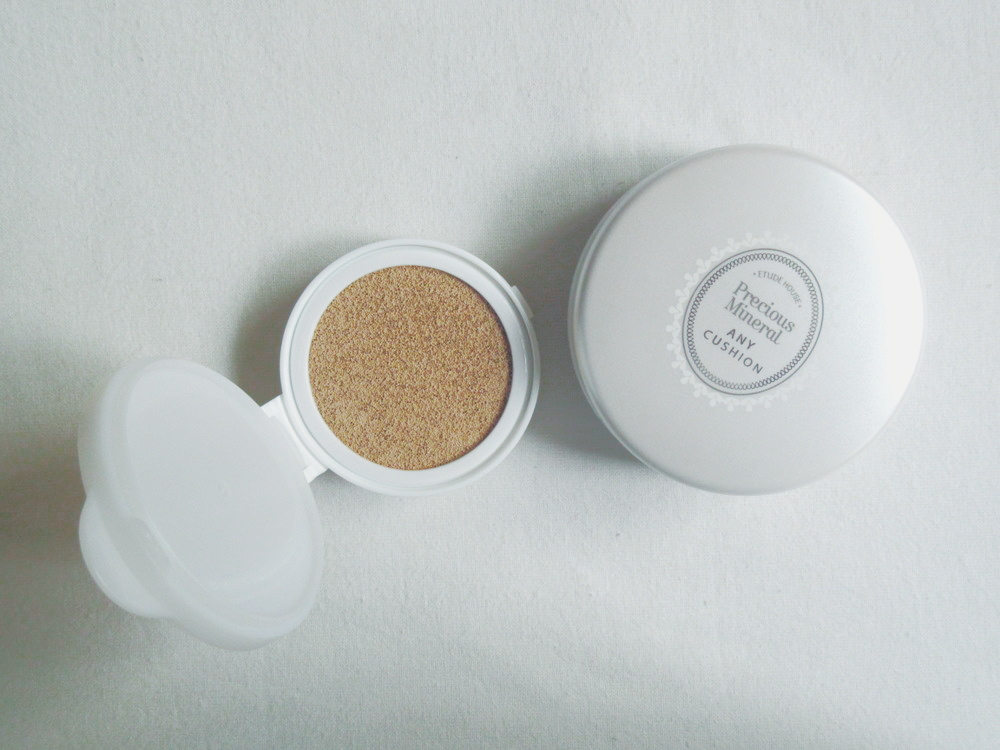 I finally repurchased the refill for this little guy. After going back-and-forth between two other cushions I didn't truly like (Innisfree and Mamonde), here we are. So affordable and so good. There's not much else to say about it.
I have actually talked about this product multiple times on this blog. The proper review is right here:
Etude House Precious Mineral Any Cushion in 'W24 Honey Beige'.
After playing around with other BB cushions, I realised how much I missed this particular cushion. I even took a photo while I was at it. I really have a hard time taking photos of my face. *exhausted*
There's not much to write since I've talked about it several times before. In case you haven't read any other posts where I've raved about this product, I'll simply yap a little more.
This cushion provides a decent amount of coverage without caking up your skin and has SPF50+ and PA+++ in it to boot. It lasts well, come rain, come shine. It is lightweight and travel-friendly. Oh and it smells good too. Don't worry, the scent isn't going to overpower your sense organs and give you a splitting headache.
The only con is the shade range. The shade range is ridiculously limited.
It's portable, has a lightweight and long-wearing formula and has build-able coverage. What's not to like?
PRICE: The refills retail for $8-$15. The air puff can be purchased too, usually for $2-$5. The full sized product ranges between $14-$20, depending on where you purchase it from.
AVAILABILITY: Etude House, ibuybeauti, cosmetic-love etc
Etude House Precious Mineral Any Cushion.
Pros
The coverage is build-able.
It feels light-weight.
It smells incredible.
It is travel-friendly.
It has UVA and UVB protection properties which makes it great for summer.
Cons
Availability is an issue.
The shade range is ridiculous. Only three shades are available, which are meant for people with lighter skin.
The fragrance may bother some people.