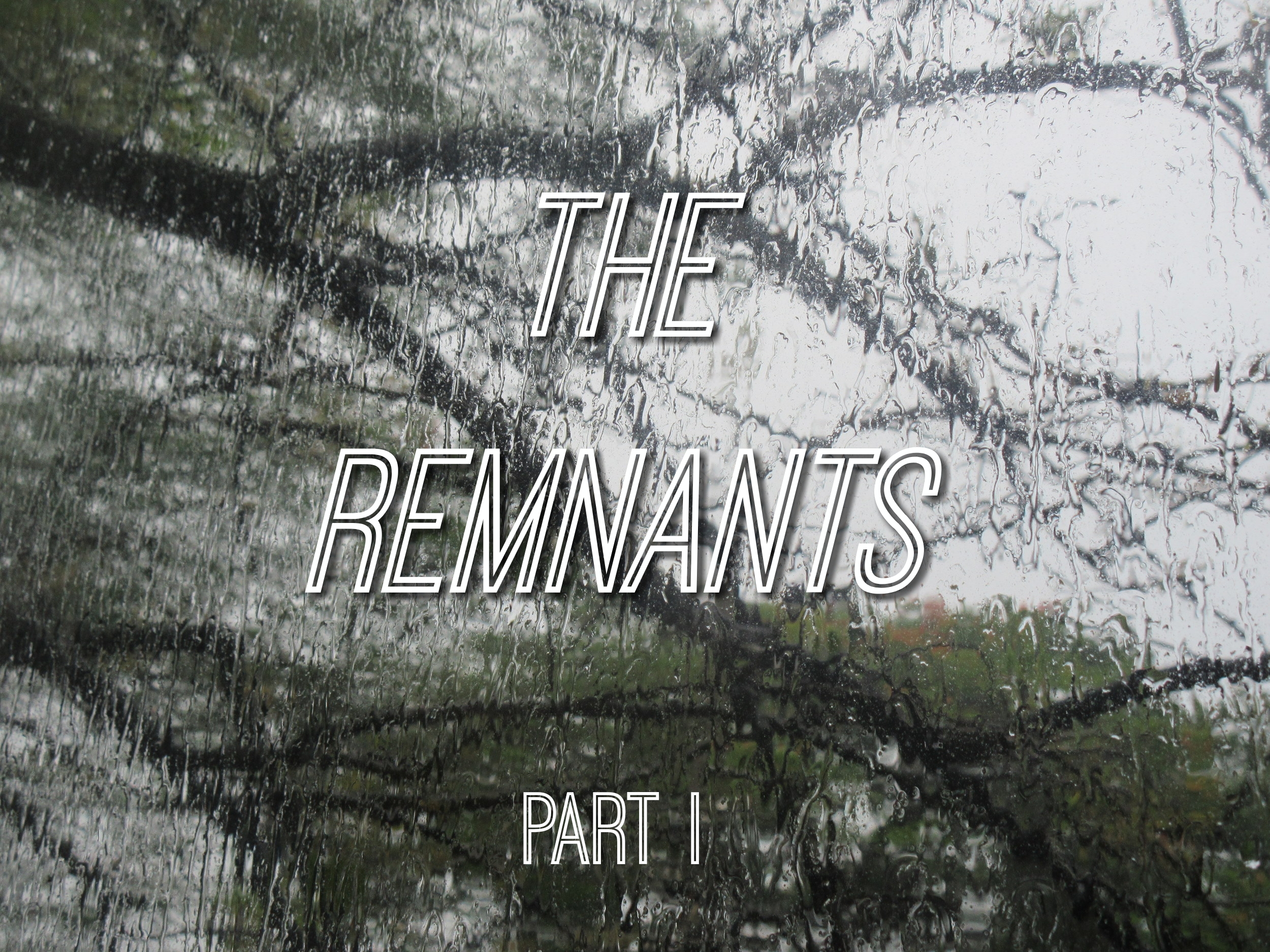 So, in this new series, I just want to tackle a handful of products in one go. That way, I won't feel guilty about not writing anything about certain products I like/dislike and will more or less cover my entire roster of products. Think of it as several Quickies compiled into one post. I really hope I can continue this series.
Note: Please do not mind the varying brightness in the following product shots. They were all photographed on different days. Heck, some even years apart.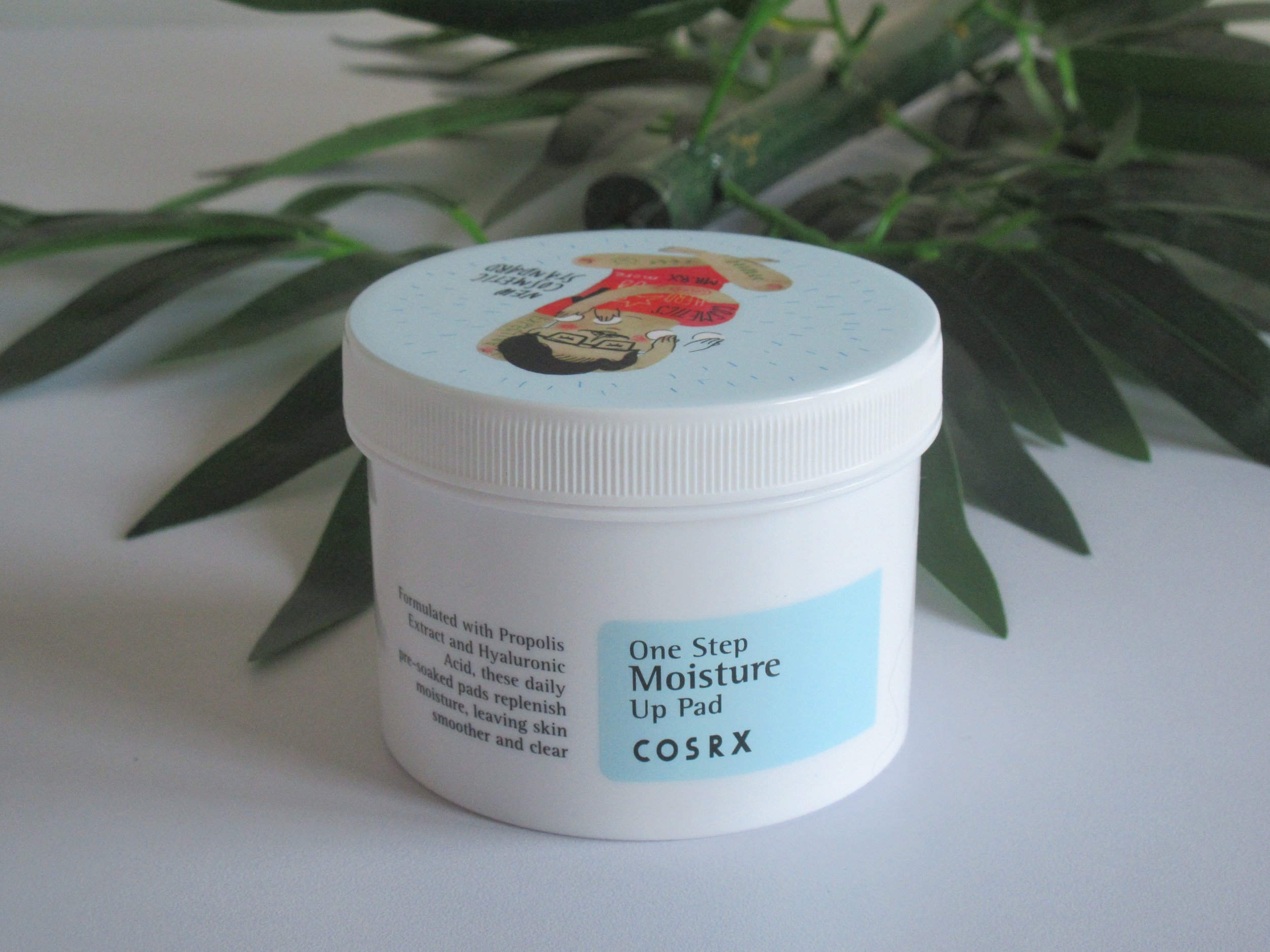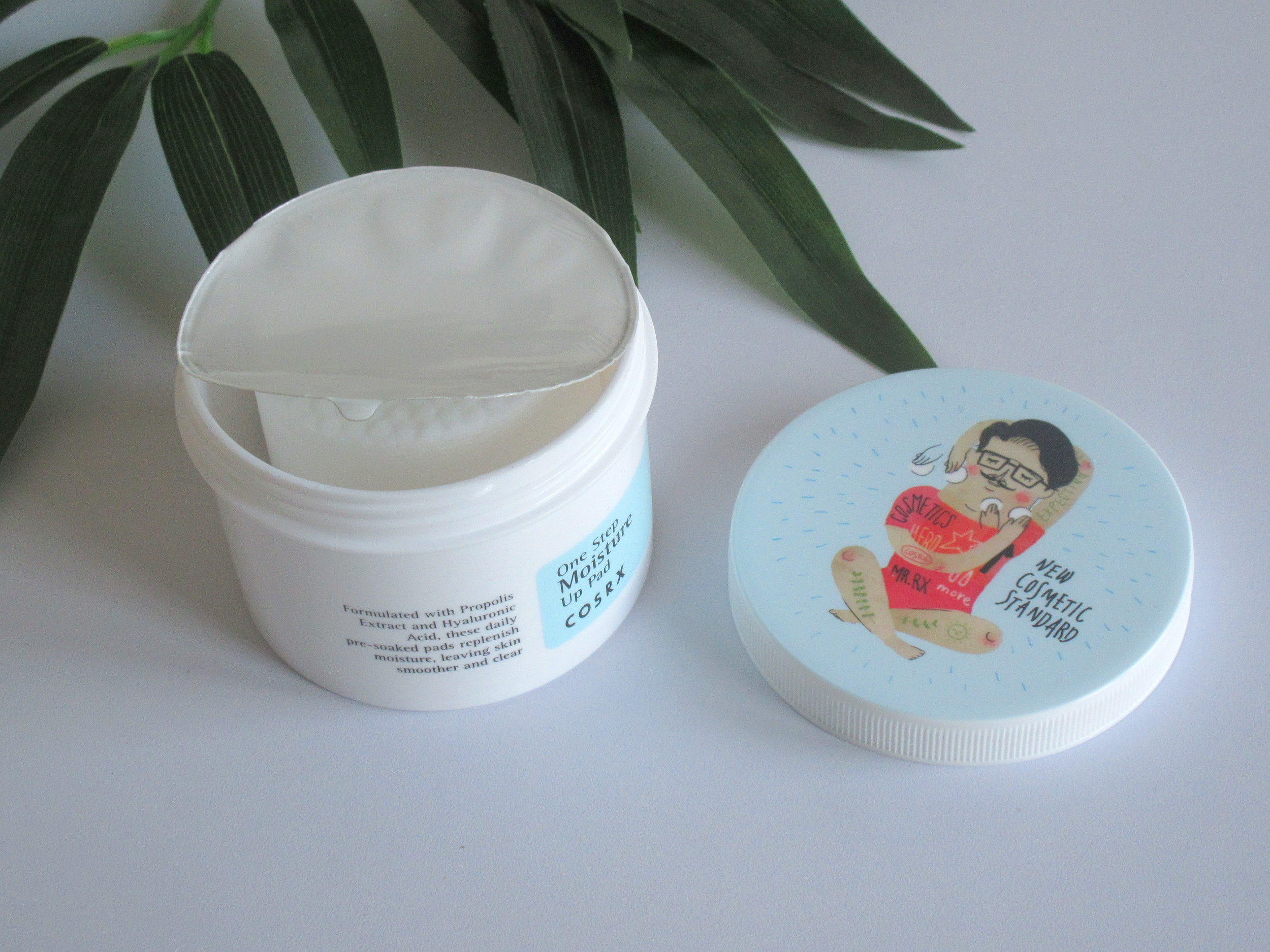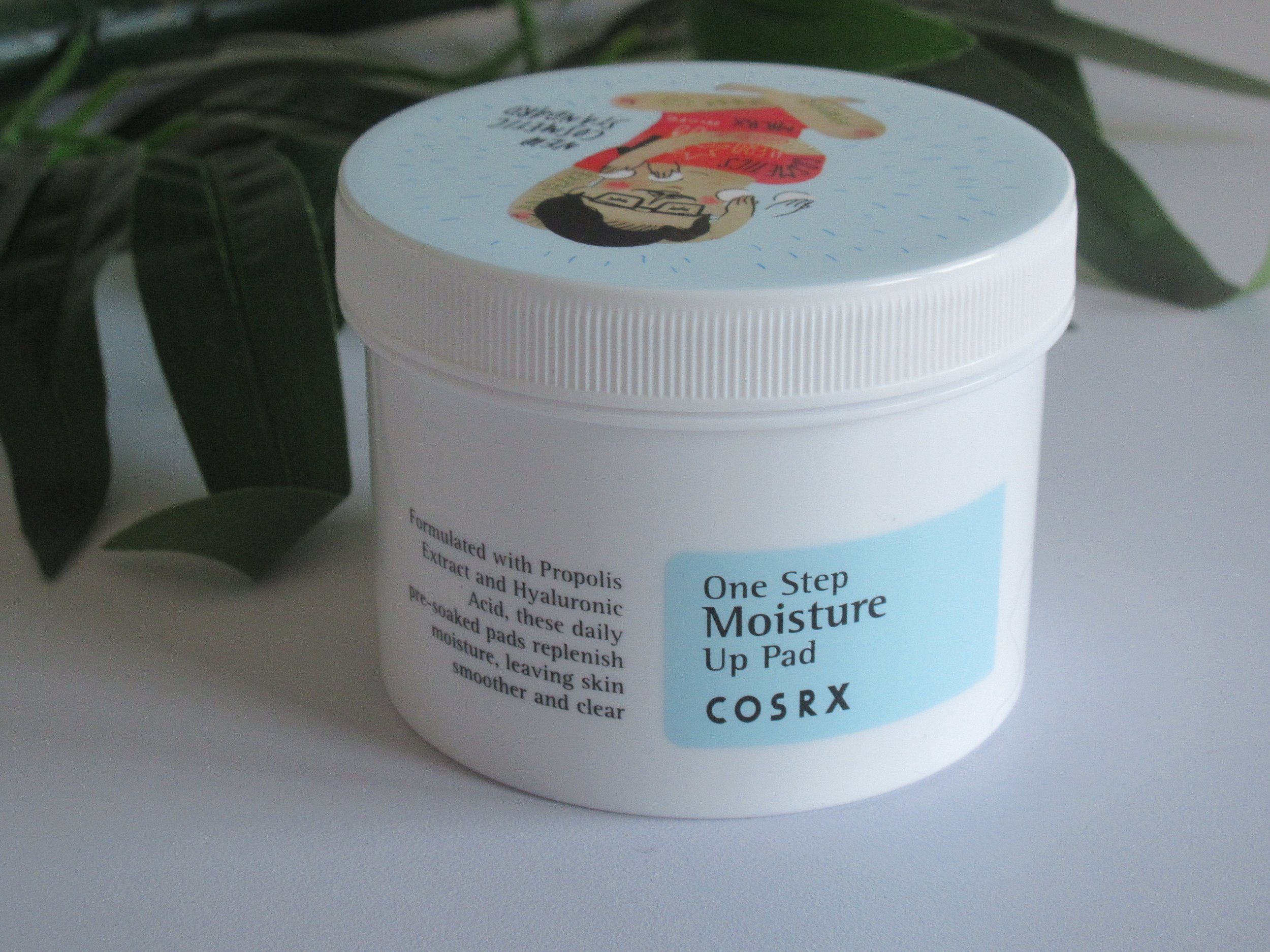 COSRX One Step Moisture Up Pad:
These pads from COSRX are meant to multi-task. They can be used to get rid of any remaining makeup after your Double Cleanse, they can be used in lieu of your toner and they can be used as your gentle, everyday exfoliator. COSRX currently offers three different iterations of these pads – The original one (red label) caters to oily/acne-prone skin, the Calming one (green label) is suitable for sensitive skin and lastly the Moisture Up version works well for those with drier skin. These Moisture Up pads contain Hyaluronic Acid and Propolis Extract, both of which are fantastic ingredients to ensure your skin retains moisture. It also contains Betaine Salicylate, which is a type of BHA that is gentle on the skin and helps improve its overall texture.
I personally loved using these toner pads in the winter. I loved how they made my skin look dewy and plump and prepped it for the next steps. I also loved how they would aid in getting rid of the gunk that builds up on the skin over time.
You get 70 pads in one jar. Make sure you close the lid of the jar tightly so that the product doesn't evaporate from the pads.
P.S. The packaging of this product has changed but the colours (red, green, blue) still correspond to the variants.
QUANTITY: Retails for around 1300 INR – 1500 INR for 135 ml of product.
AVAILABILITY: Daisy Skin Fix (local), Wishtrend (Global), SokoGlam (Global), TesterKorea (Global), StyleKorean (Global) etc.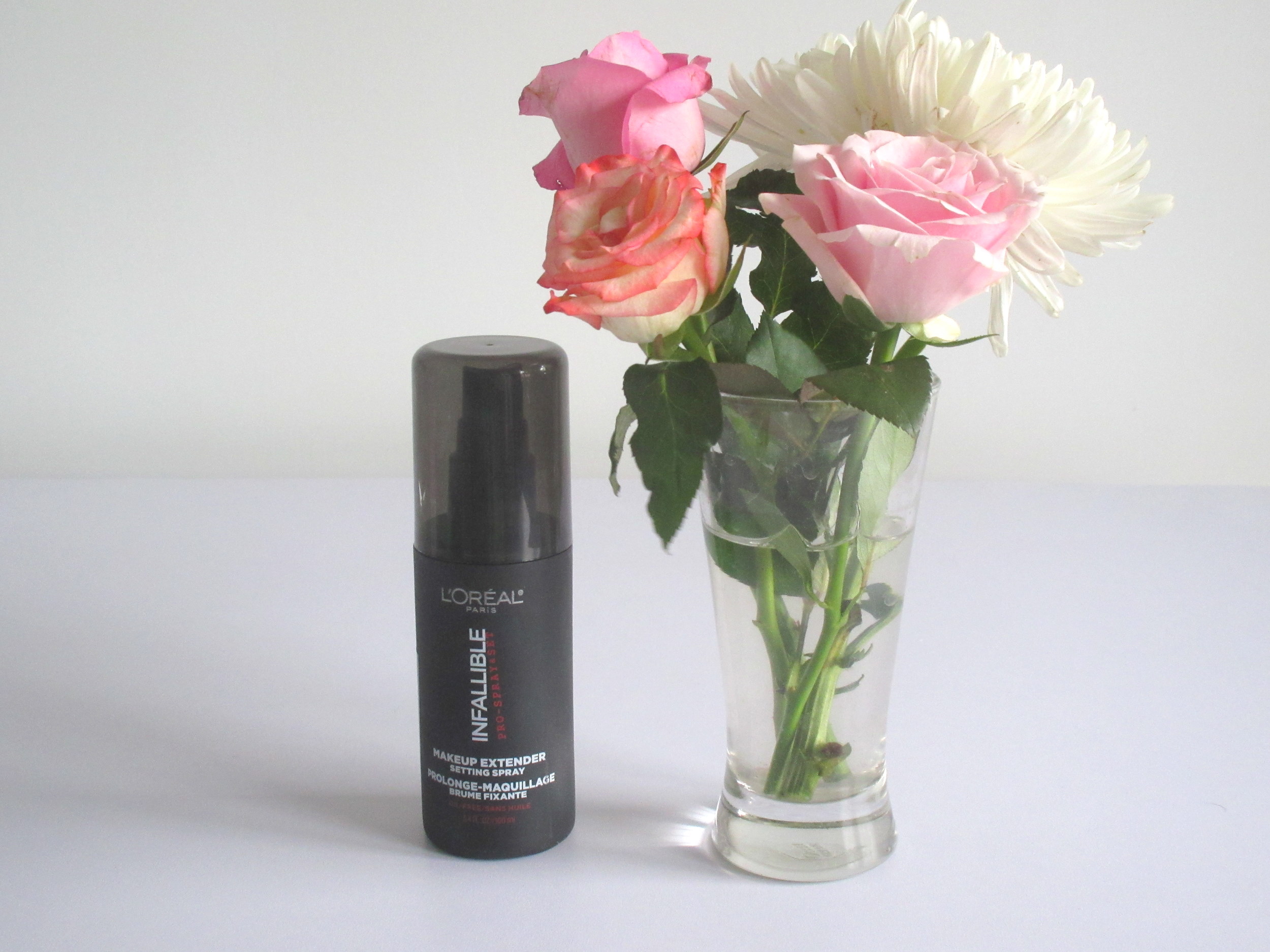 L'OREAL Paris Infallible Pro-Spray & Set Makeup Extender Setting Spray:
Wow. That's a long name for a halfway decent product. From what I remember, the first ingredient in this was Alcohol? I'm not too sure but I do recall it having an awful scent. I didn't use it to set my face much, to be honest. I would use it to give my eyeshadow brushes a little spritz to pick up shimmery eyeshadows better.
Whenever I did use it on my face, though, I don't remember being wowed by how long my base makeup lasted or anything along those lines. Joke's on me, I don't even use any base makeup. Jeez.
Can we skip past this awful product?
I'm not even going to leave details below because, honestly, there are much better options out there.
Just buy the one from Smashbox. The travel-sized one, of course.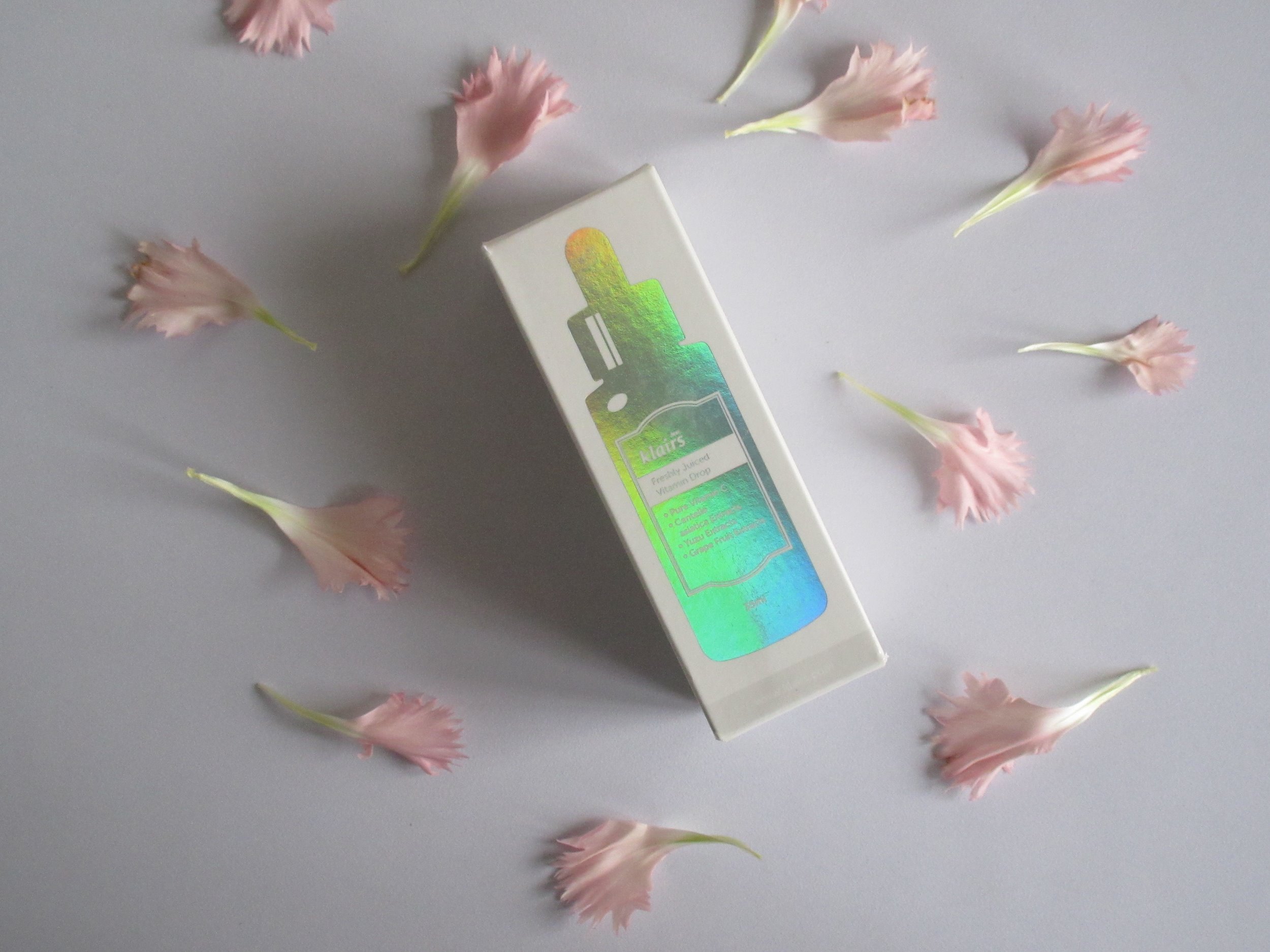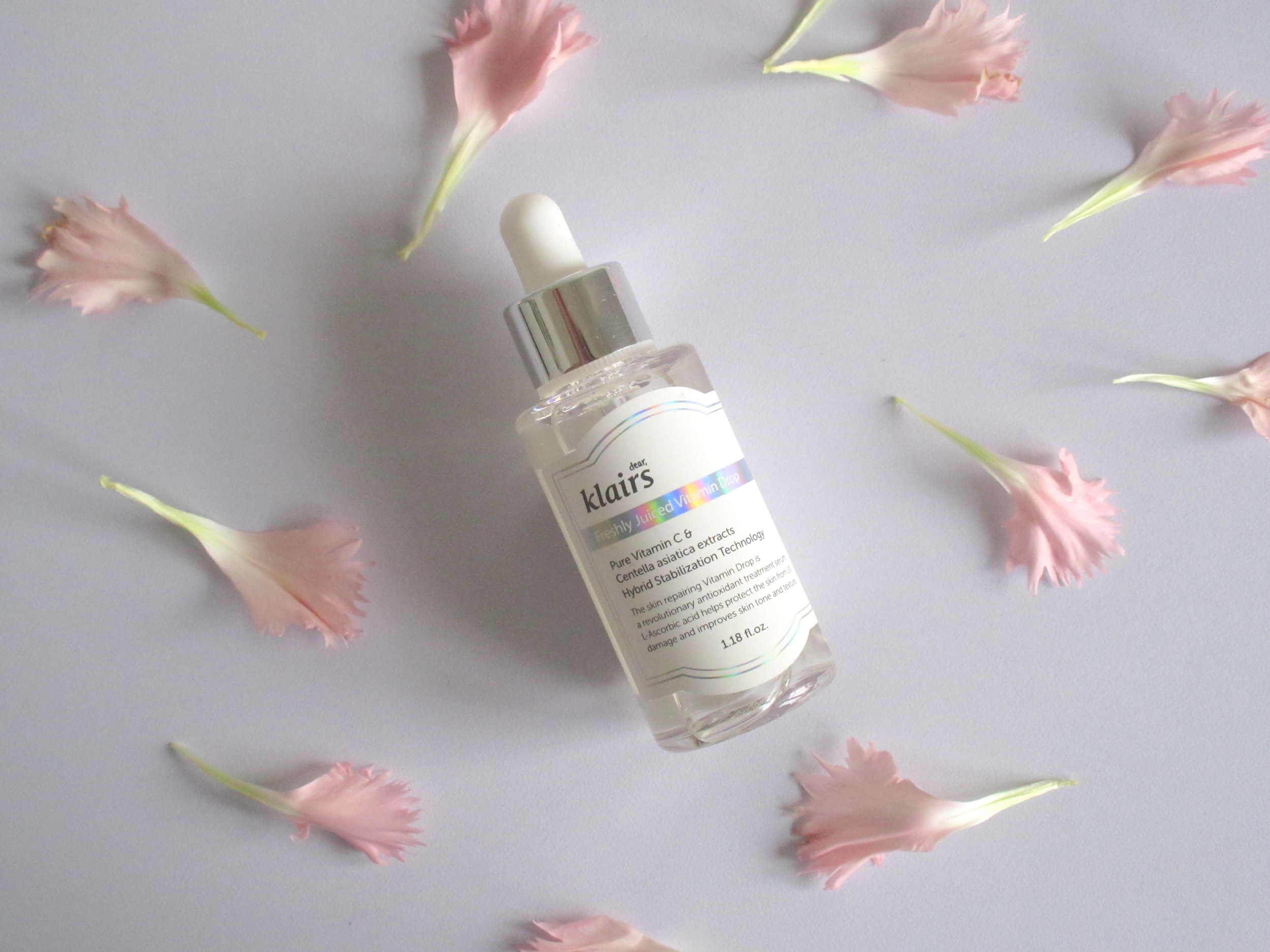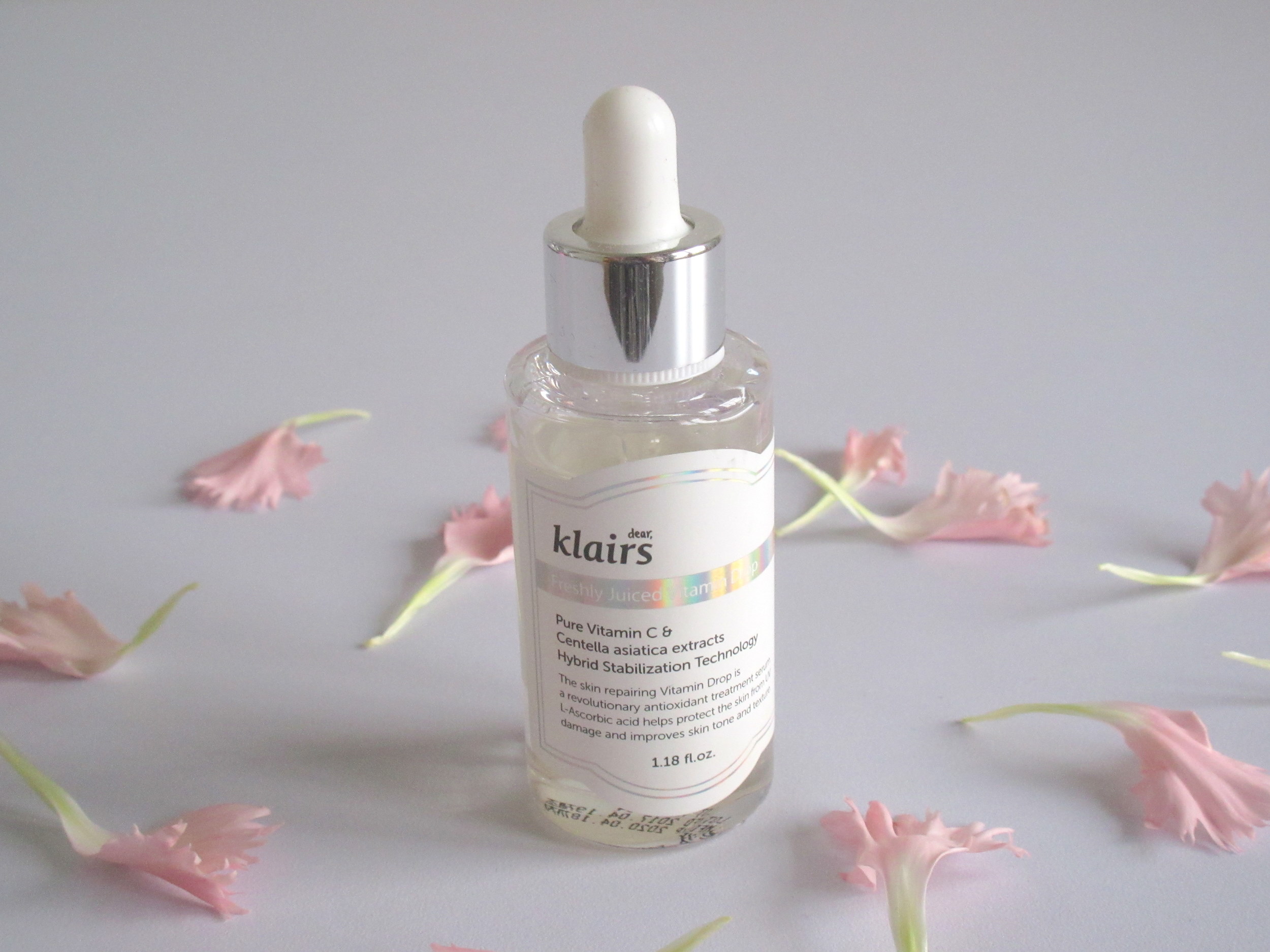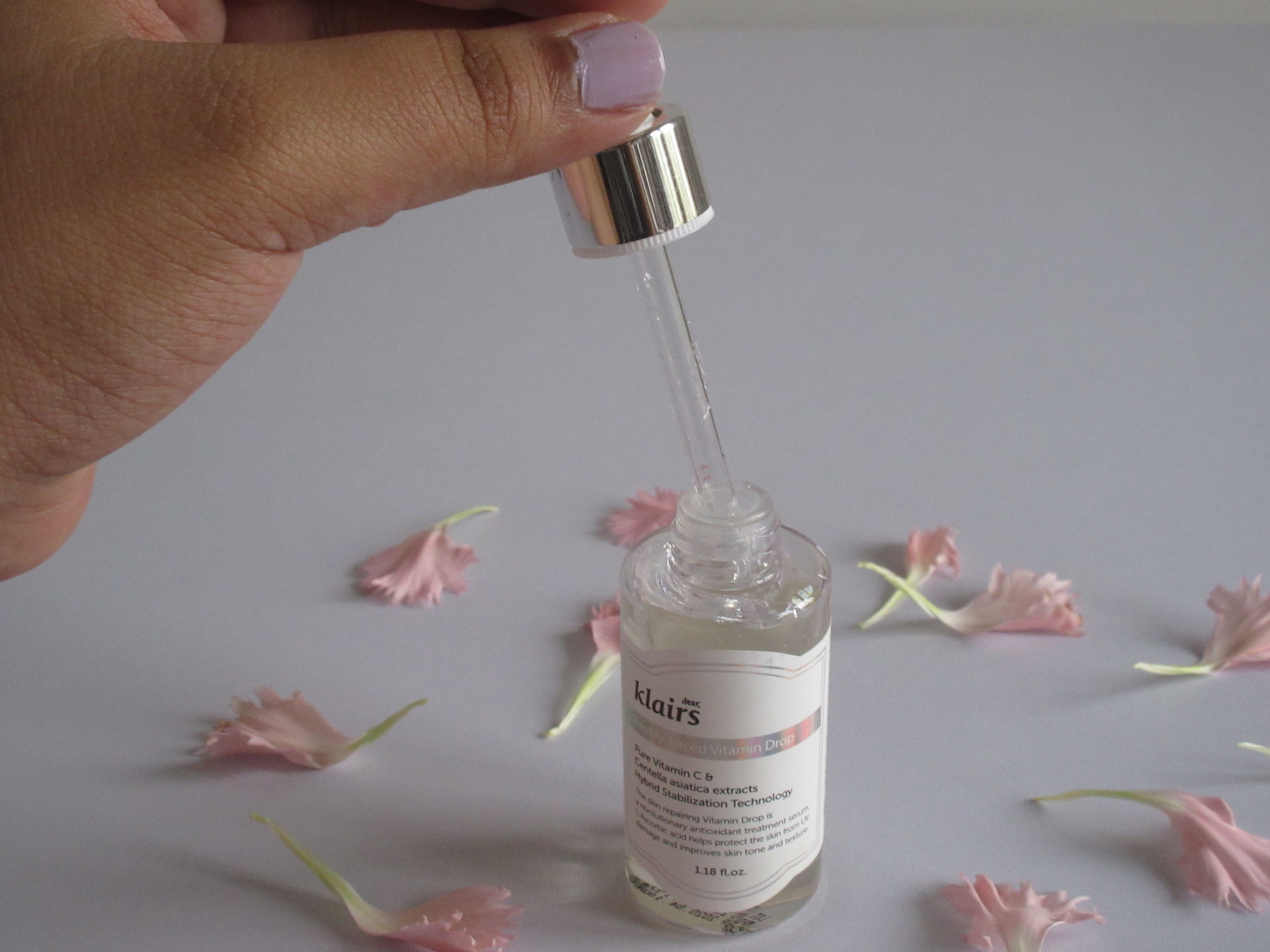 Klairs Freshly Juiced Vitamin Drop:
I'm a coward when it comes to introducing strong and active ingredients into my skincare routine. While I yearn for the results they promise, the in-between phase and the purging intimidates me so much that I just skip over them. Cut to this Klairs Vitamin C serum, being touted as a beginner-friendly Vitamin C product all across the blogs I read and my Instagram feed. So, I gave in to curiosity and bought one.
I've often expressed how Klairs, as a brand, has yet to truly impress me. This product was another addition to a slew of others that just didn't work for me.
Sure, it's great in theory. A stable serum that contains 5% L-Ascorbic Acid and Centella Asiatica? Sounds fantastic.
But it truly did nothing for me. I read it was alright to use on a regular basis so I did just that. I used it every night but didn't see any notice-able differences in my skin. My freckles, healing blemishes were about the same they had always been.
There was no brightening, no fading, nothing.
I also didn't like the metallic scent it had. Nor did I appreciate the fact that despite being touted as a stable active, it started turning yellowish as the days passed by. I even put it in the fridge like it had been recommended. There's a reason why Vitamin C products come in darker packaging and it's wise to say a winning idea shouldn't be tampered with.
That being said, skincare is subjective. What worked for me might not work for you and vice versa. You truly can't categorise products in black and white categories until you try them for yourself. So, if you're intrigued by this, there's no one stopping you.
PRICE AND QUANTITY: 21, 900 KRW/ 20 USD/ 1550 INR for 35 ml of product.
AVAILABILITY: Wishtrend, TesterKorea, Cosmetic-Love, Nykaa (local), BeautyBarn (local) etc.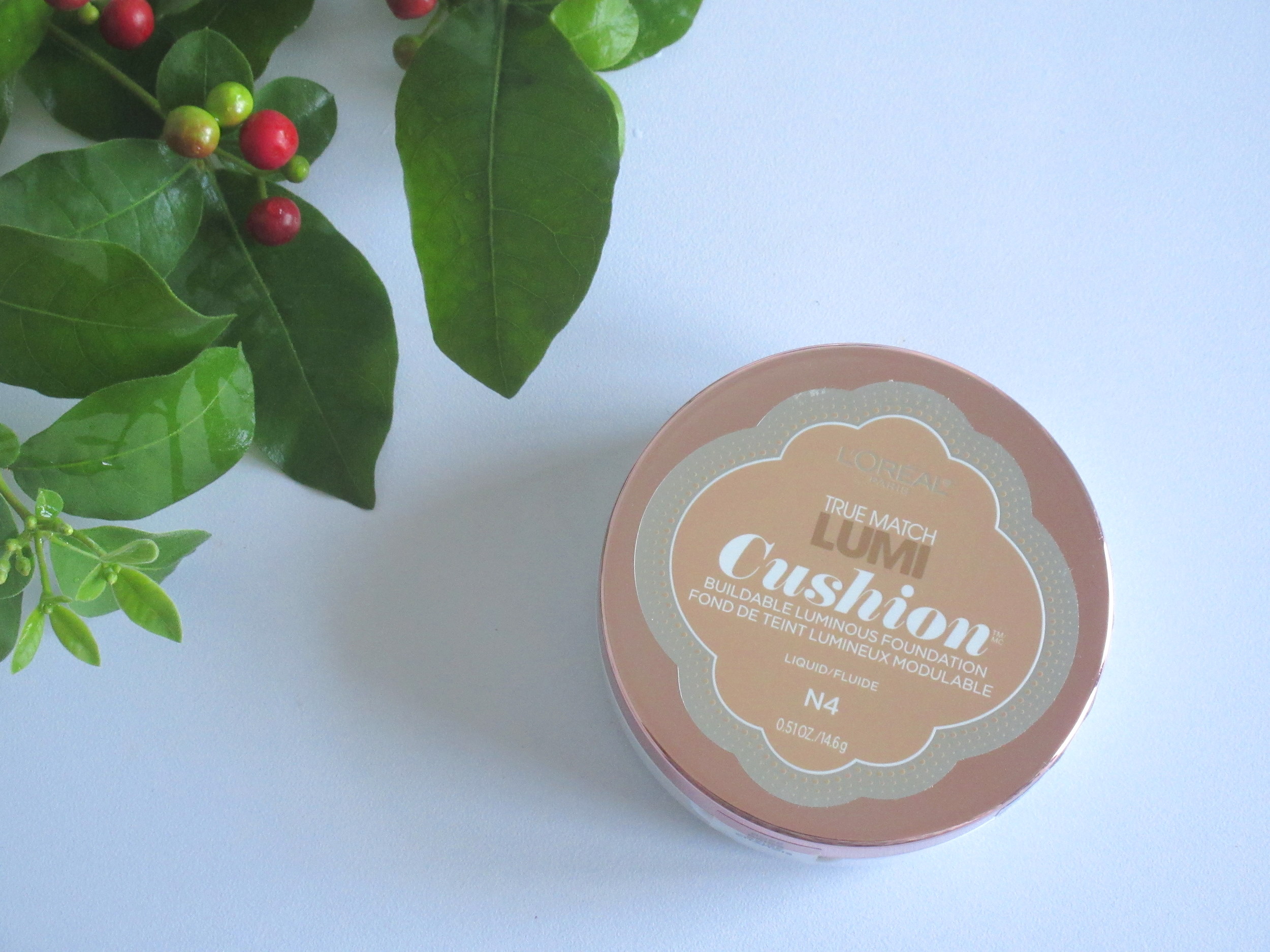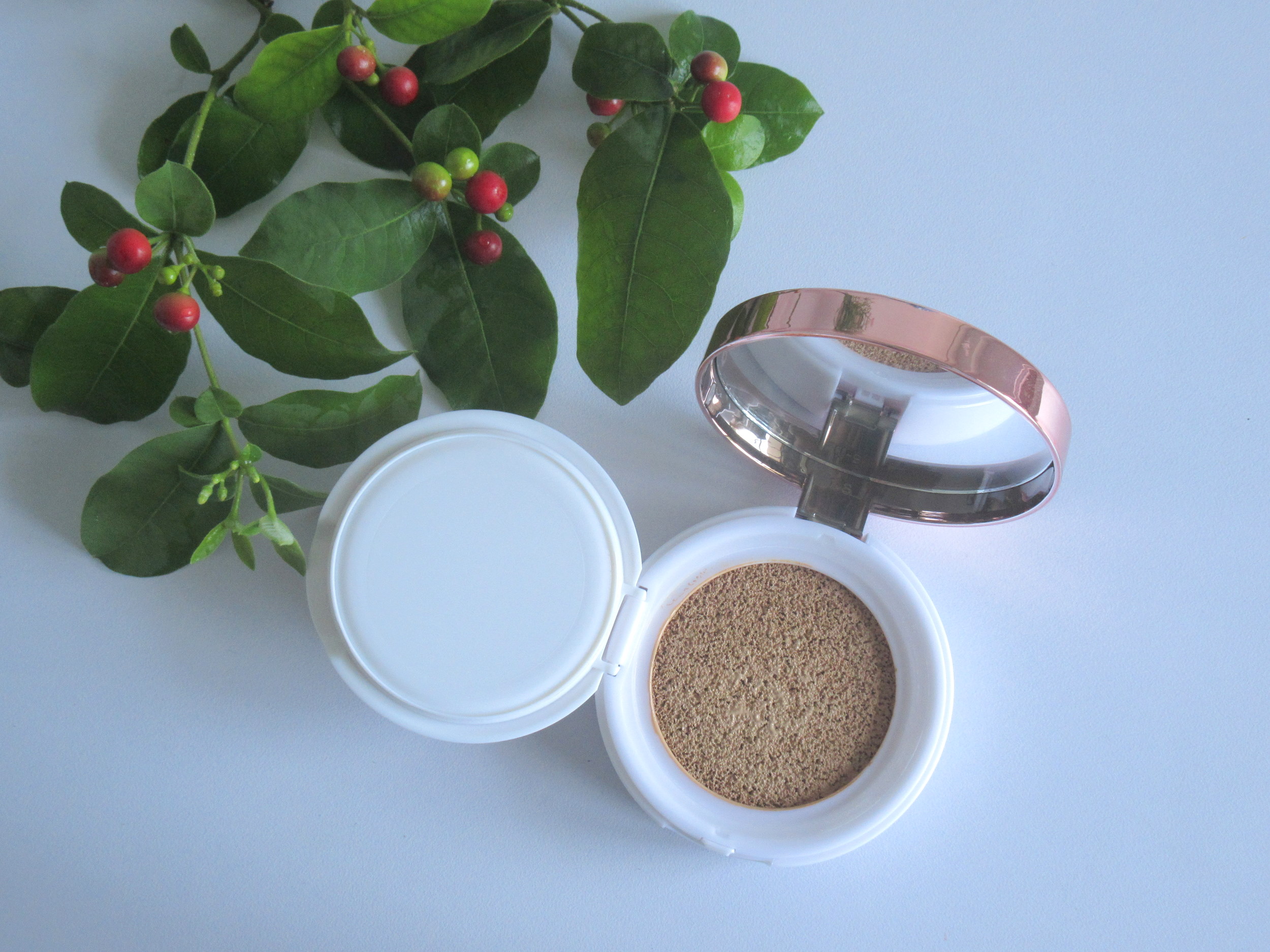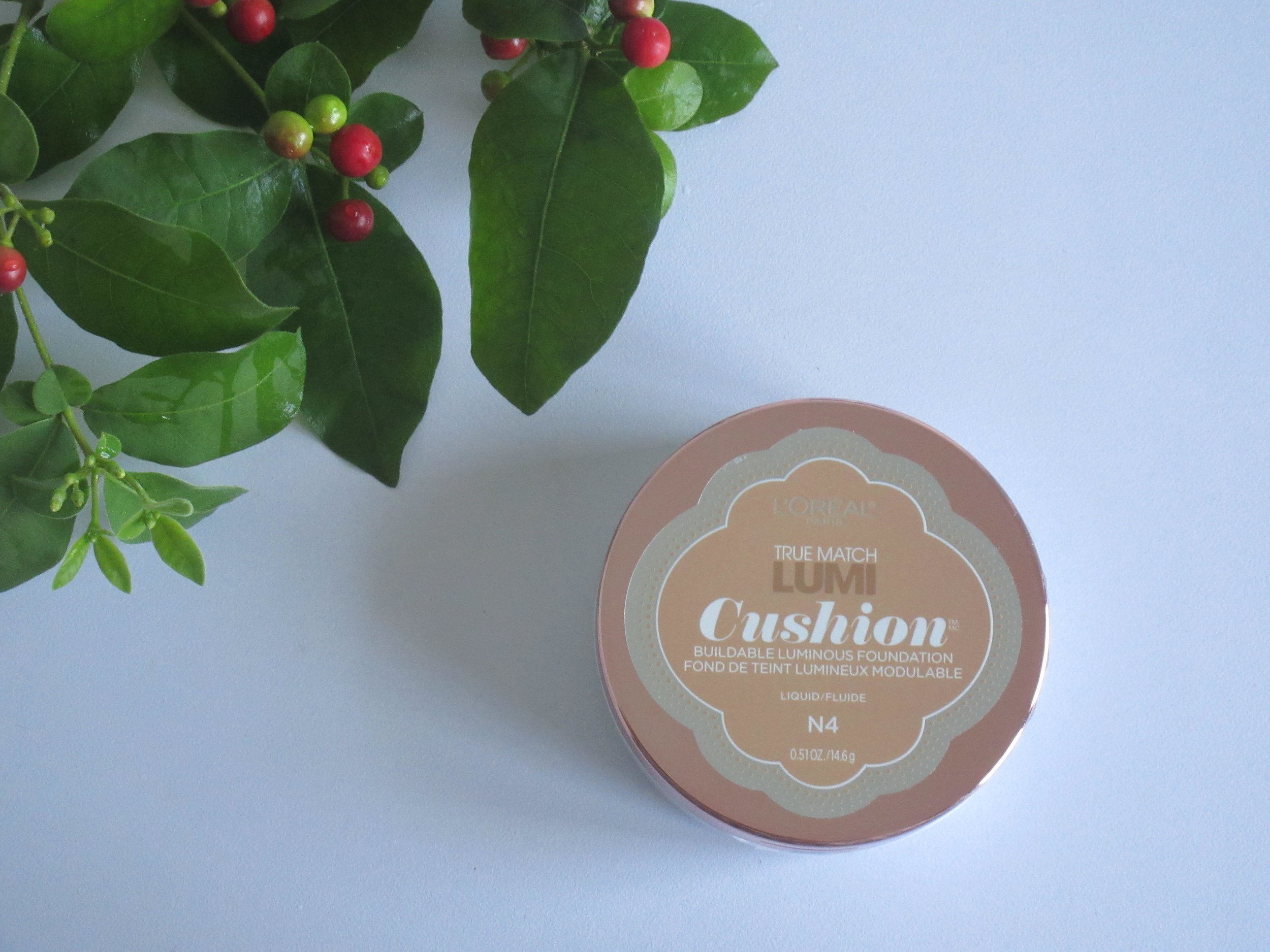 L'Oreal True Match Lumi Cushion in 'N4':
Oh, how I loved this cushion foundation. I used it prior to going foundation-free. Not that I used a lot of foundation before falling off the bandwagon but there was something so forgiving about this product that when an occasion demanded I look more put-together, I would use this.
Part of why I liked this cushion foundation was that it was made in Korea and contained the same properties that I enjoyed in a typical Korea-made BB Cushion. The luminosity, the skin-like finish, medium but build-able coverage and decent longevity – all spectacular facets that I used to look for in my base products.
My gripe with this cushion foundation was that L'Oreal, unlike Korean brands, did not offer refills for purchase. If you ran out, you'd have to buy the whole thing again and not just the cushion itself. This post on cushion refills I did way back may explain it to you better. My face makes an appearance in that post too, so there's that.
I believe I got some of my sisters and aunts hooked on this product too. It's quite lovely.
The shade range needs an expansion, however. I never found the perfect shade match for me. I gave away one of the cushions I had previously bought to one of my cousins because it was too dark for me. I bought 'N4' after that but it didn't suit me much either. I could make it work, of course. Also, L'Oreal is quite inclusive when it comes to complexion products so it was weird to see that aspect go unreflected in this range.
PRICE AND QUANTITY: 1150 INR for 14.6 grams of product.
AVAILABILITY: L'Oreal counters, Nykaa etc.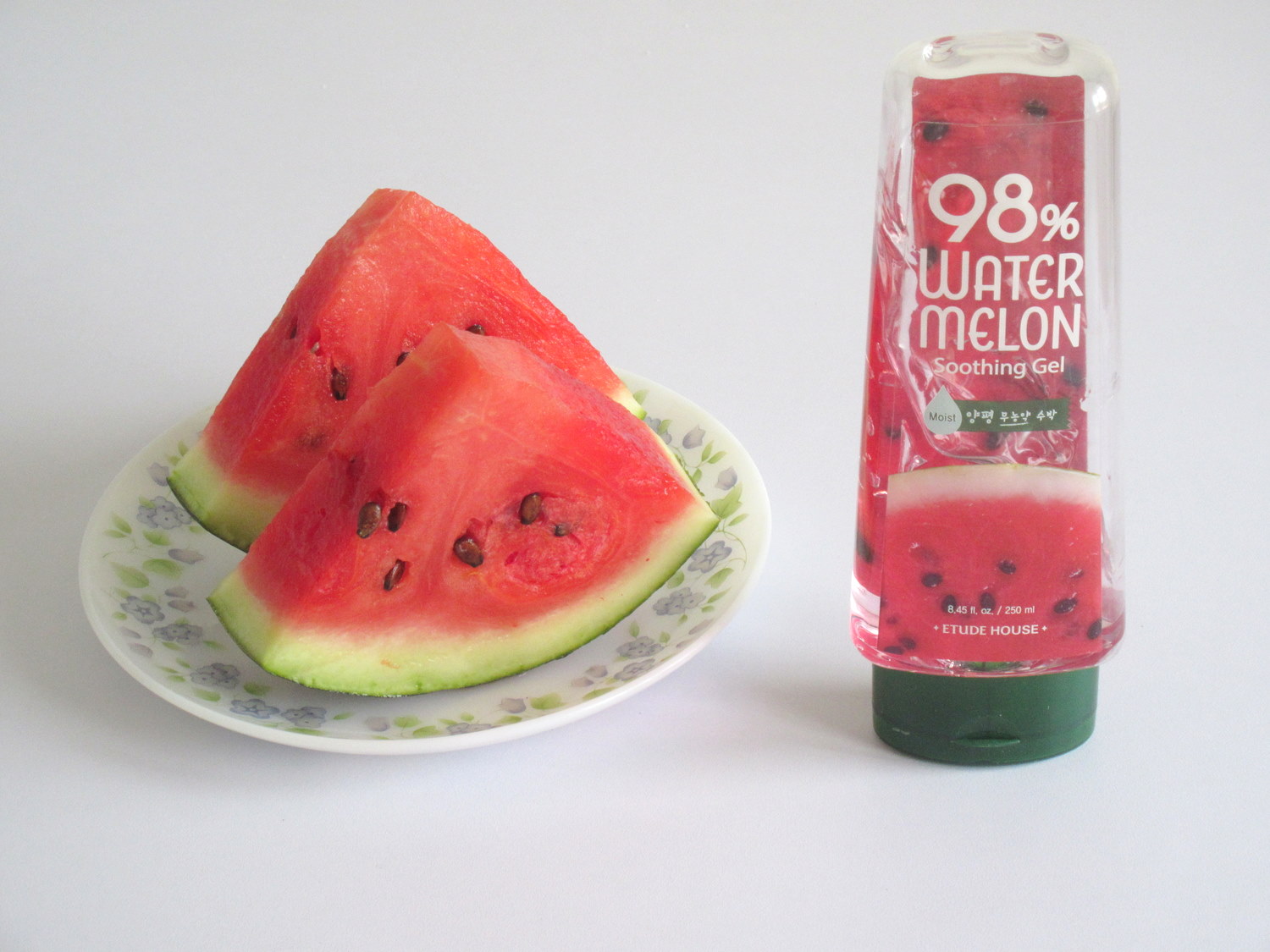 Etude House 98% Watermelon Soothing Gel:
I previously wrote about this product in brief in this post here. I loved it back then and I still have fond memories of it.
I'm sure you've all used aloe vera gels at some point or the other. Now think of the same gel consistency and cooling, soothing sensation with a juicy, fresh watermelon fragrance. It's difficult to pass up, no?
This was a delight to use every day after I'd get home from college. It would cool my hot, dehydrated skin in an instant. It was non-sticky and would get absorbed right away, leaving the skin feeling pleasant and smelling delicious.
And I absolutely love that photo I took with those watermelon slices. It's so fun!
I'm going to be devastated if I find out that Etude House has discontinued this. It deserves to live on forever.
PRICE AND QUANTITY: THEY HAVE DISCONTINUED IT.
AVAILABILITY: OH, SWEET JESUS, WHYYYYYY!!!!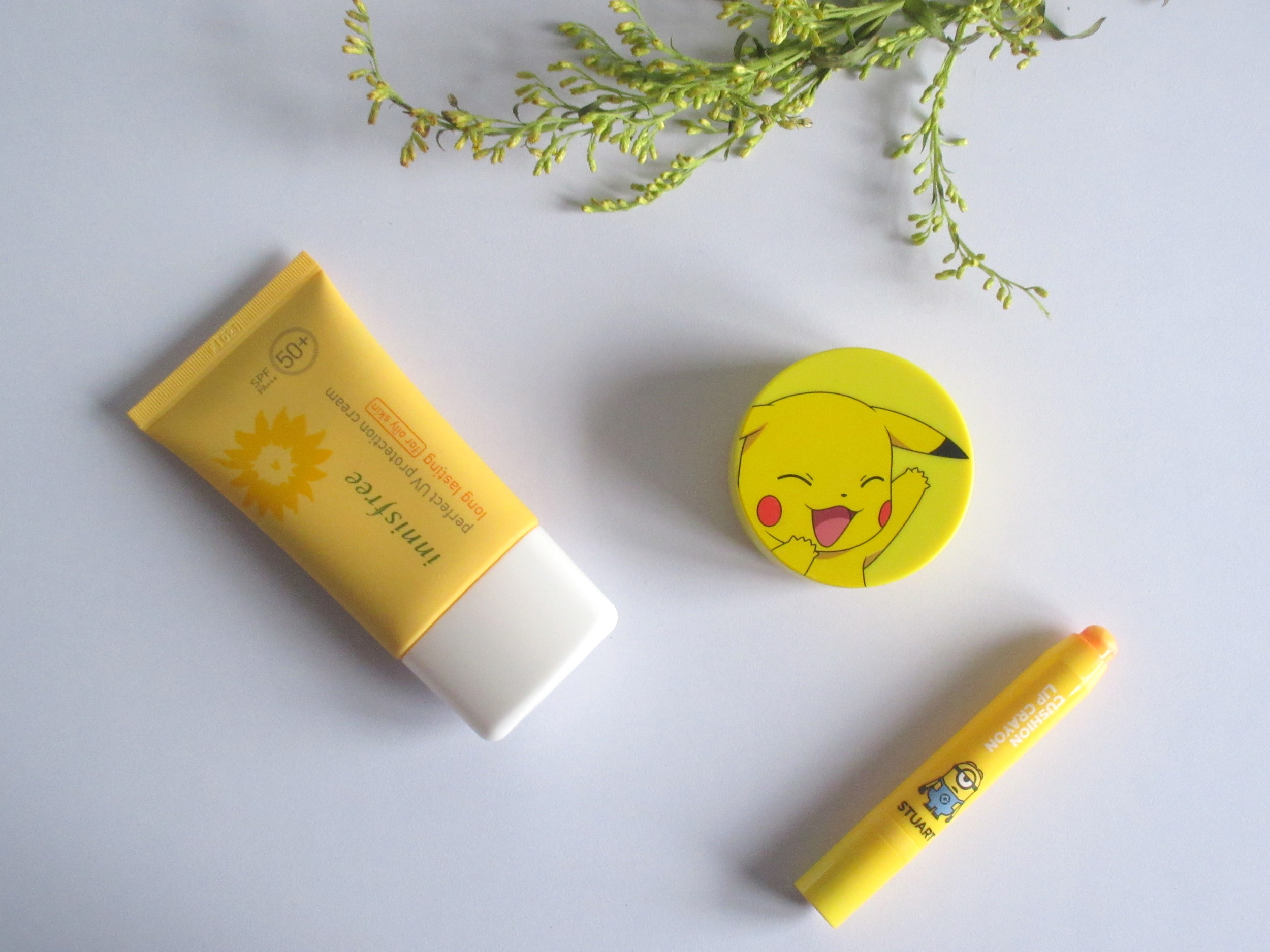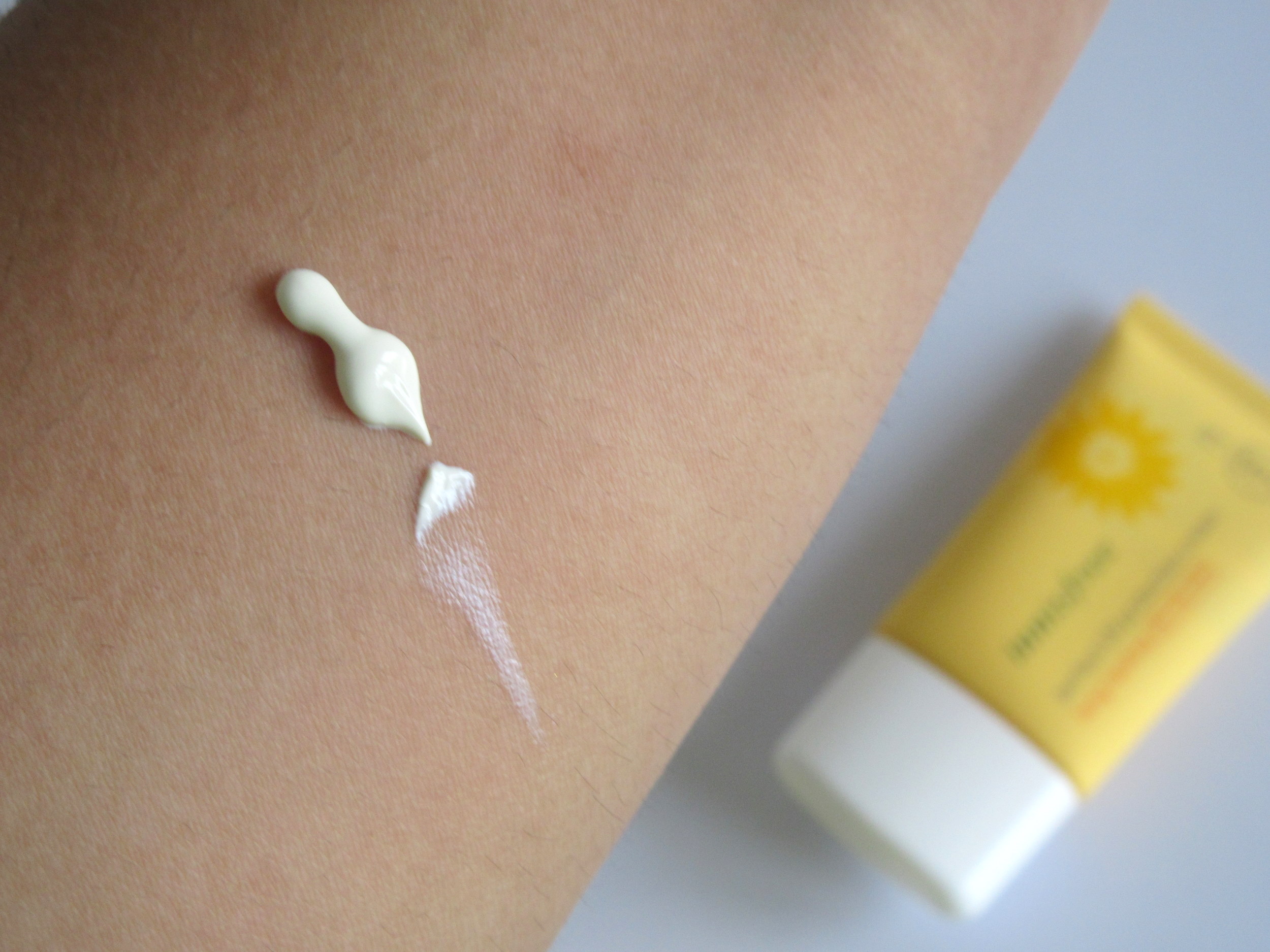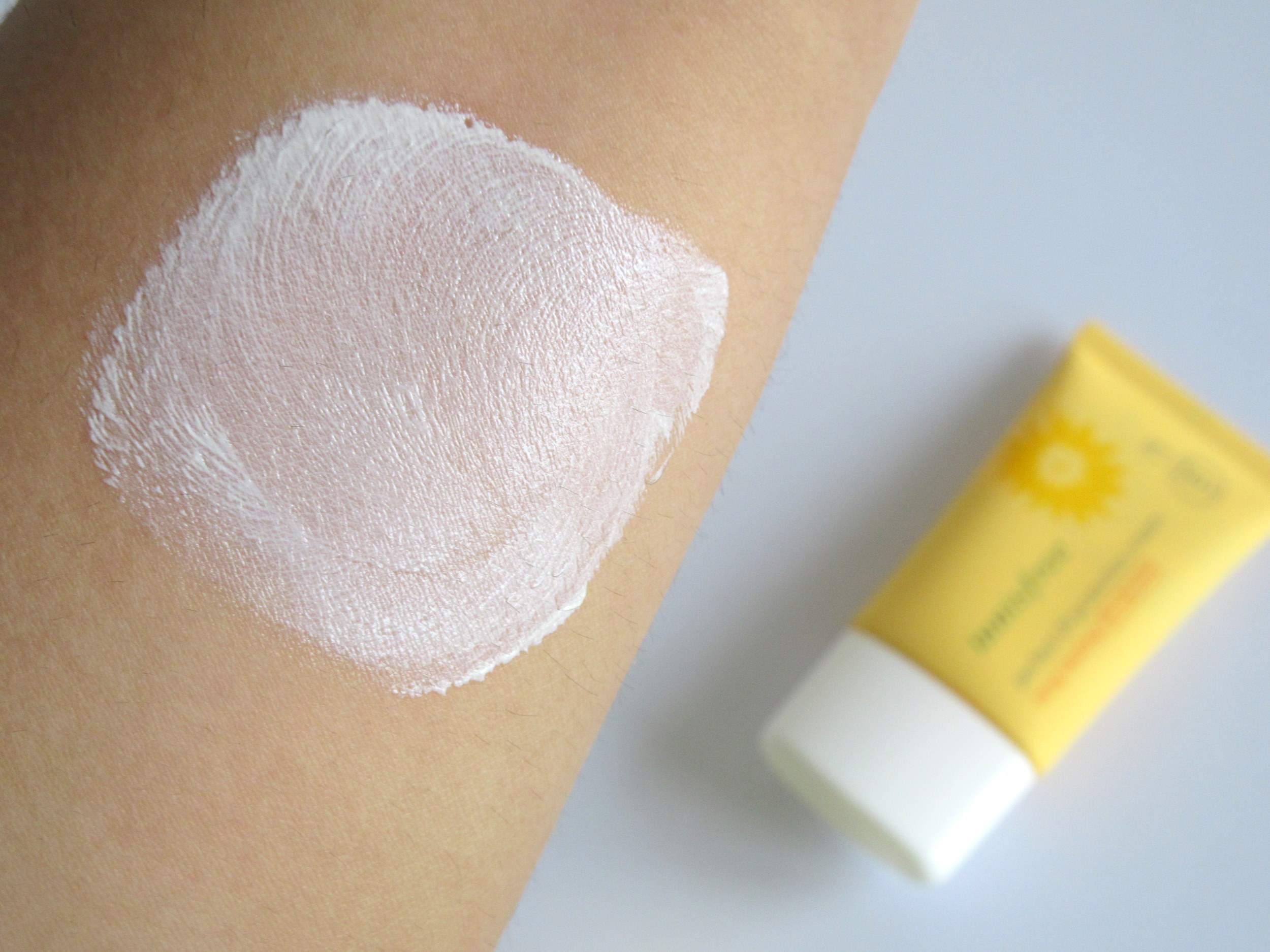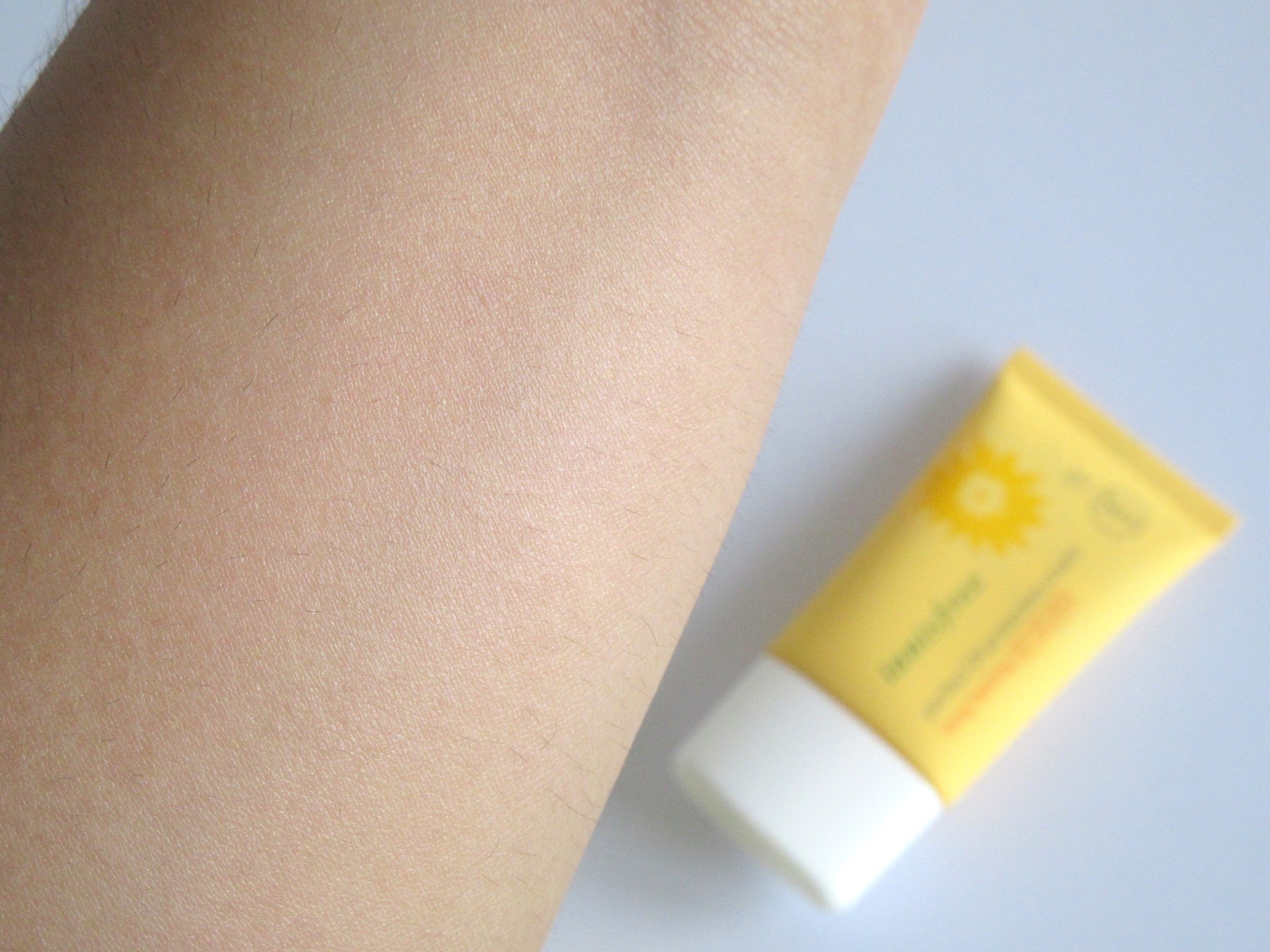 Innisfree Perfect UV Protection Cream (Long Lasting/For Oily Skin/SPF 50+/PA+++):
I still cannot believe I once had oily skin. Now it's just combination-dry. More dry than combination. Where has my youth gone.
This, I believe, was my first Korean sunscreen. A handful of years ago. When I was still in my teens or something, perhaps. My mother had bought this for me after I had given away my gorgeous, cosmetically elegant Japanese sunscreen – you may know its name, Shiseido Anessa – to one of my uncles. I could have helped him buy one but, no, I just gave him mine. Why am I like this. Well, at least, we were both using sunscreen one way or another. That's all that matters in the end.
I remember this sunscreen being very thick and rich. For something that was marketed to people with oily skin, it sure was creamy and dewy. It also left a very appalling white-cast. It did settle after ten minutes or so but it was ridiculous how stark and white it was.
But it didn't break me out or anything. Apart from the white cast, I can't think of anything bad to write about it.
I remember going to classes with a thick layer of this sunscreen on. Lord knows what my classmates thought. But at least, again, I was actually one of the few people wearing sunscreen and protecting the skin I held so dear.
I think this has been discontinued as well. Or reformulated. We all know how Innisfree reformulates and renews almost all their products annually.
I'll look for something similar and link it below if I find it.
PRICE AND QUANTITY: I don't remember but it's Innsifree… There's no way it was cheap.
AVAILABILITY: Perhaps this, on TesterKorea, is similar? It looks the same, almost?  There's also an extensive range of sunscreens from Innisfree over on Cosmetic-Love.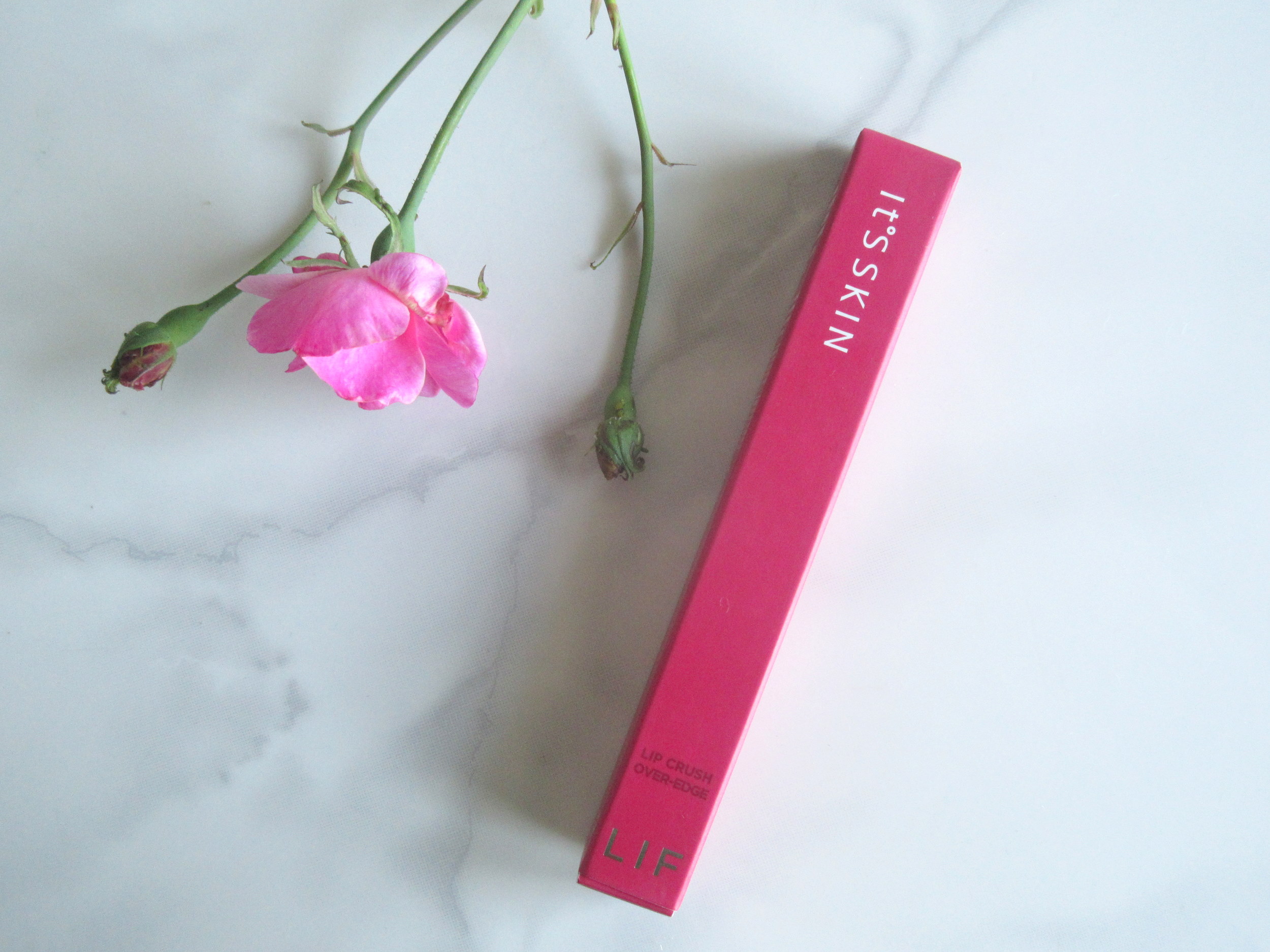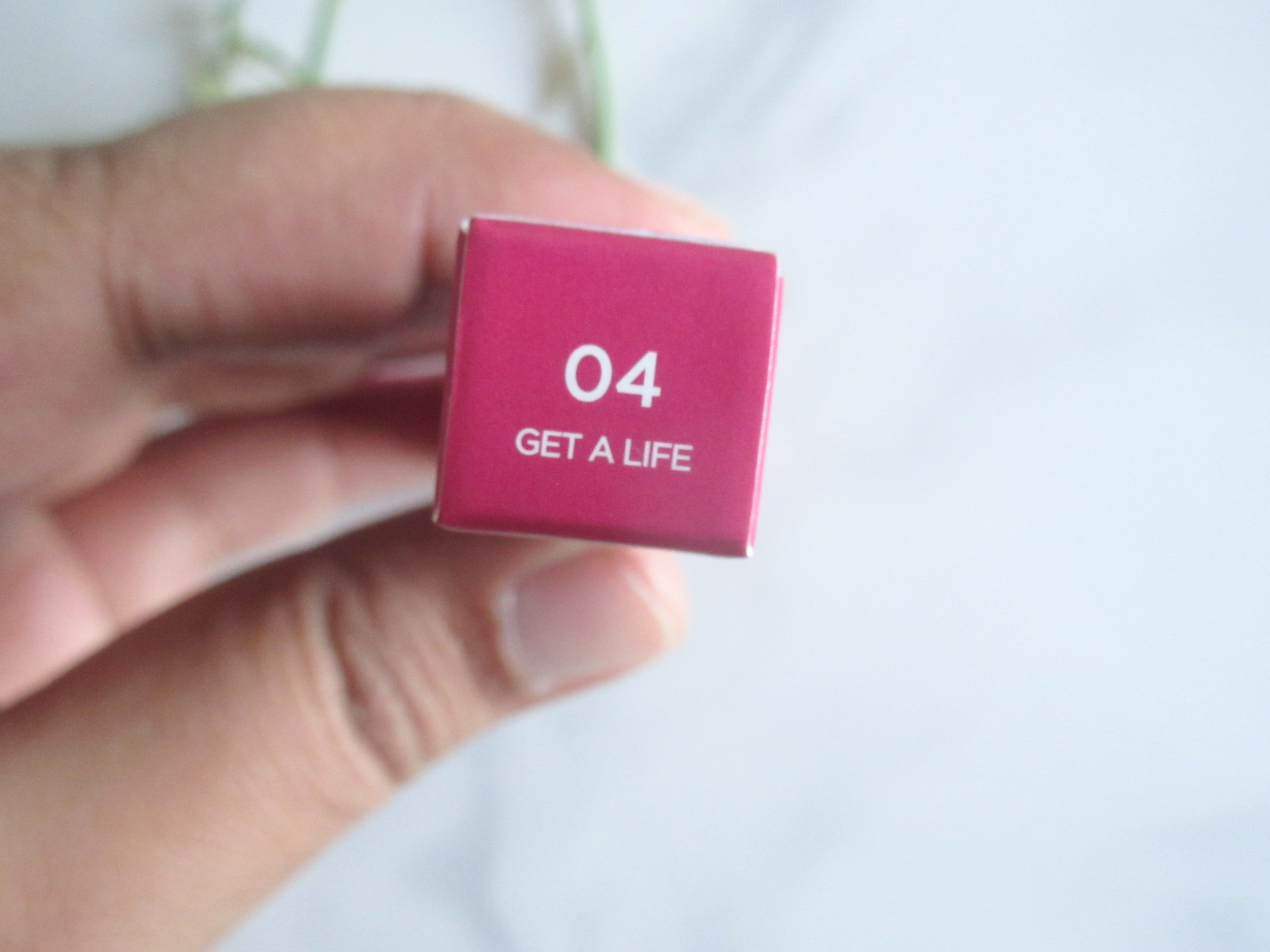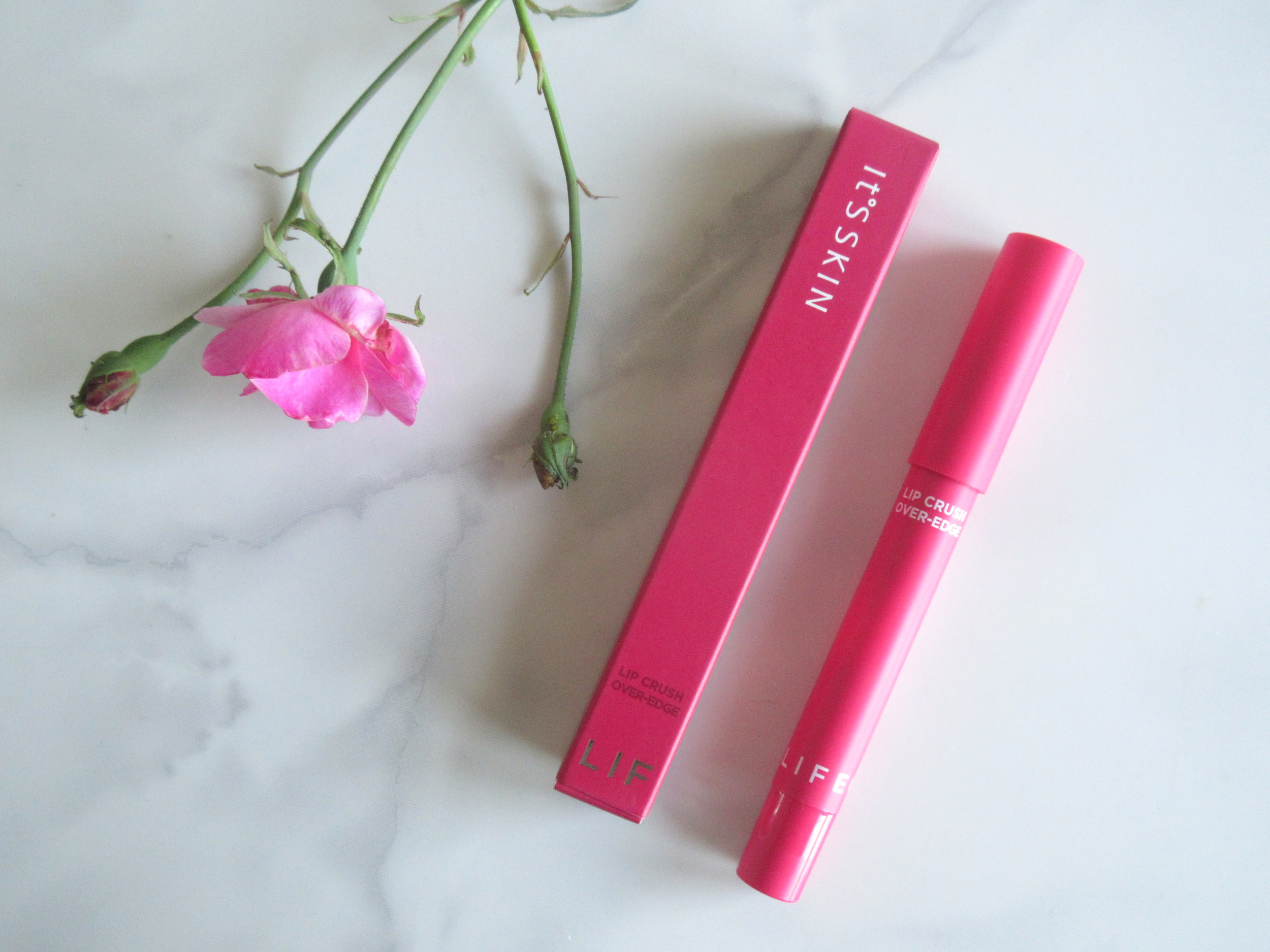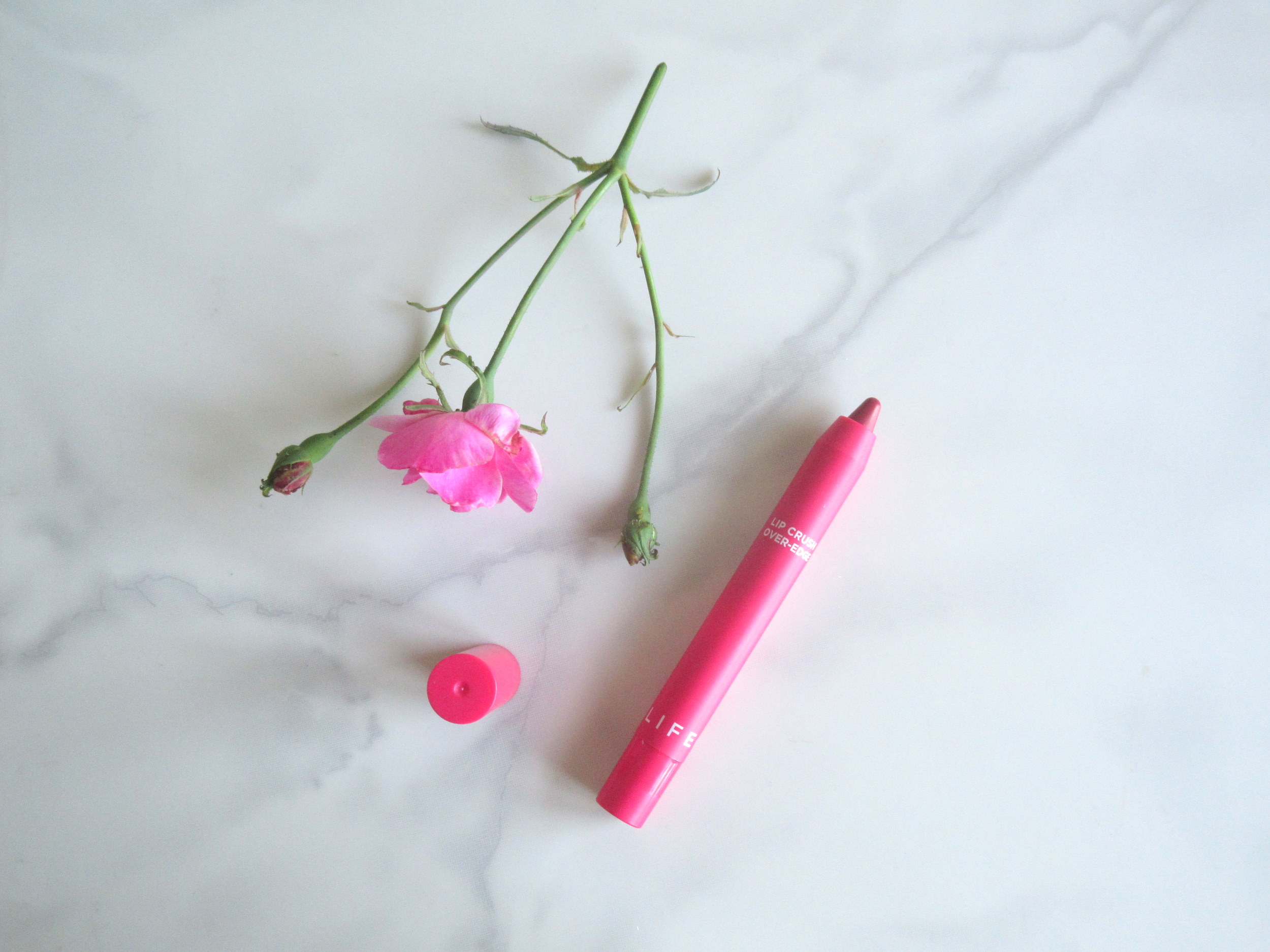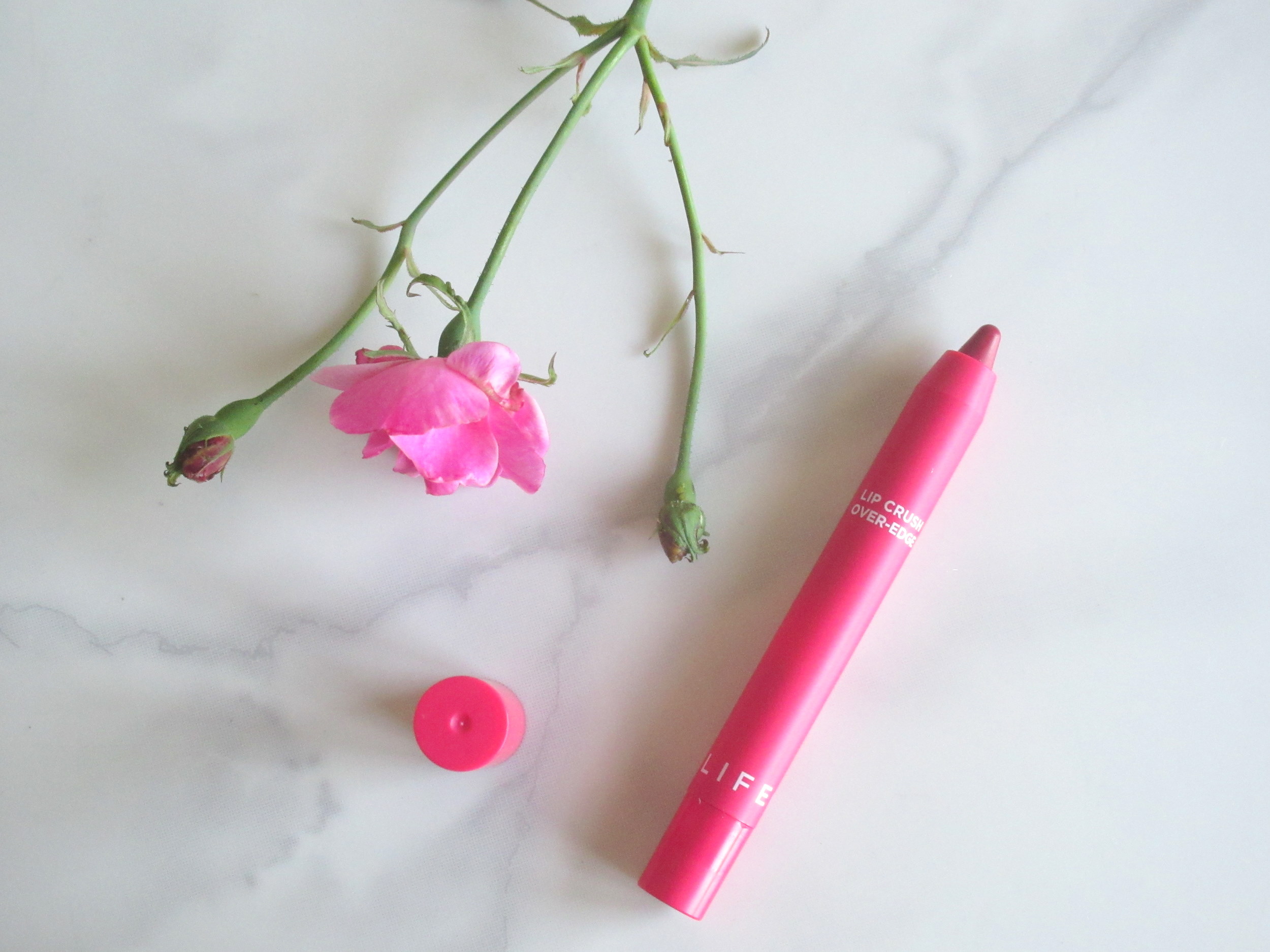 It's Skin Life Color Lip Crush Over Edge in '04 Get a Life':
From the look of the photos themselves, one can tell that this is the most recently-purchased product in this post. I believe I bought it in a daze during last year's Black Friday sales.
The packaging is cute. The slim lip-crayon corresponds to the colour of the product itself. That's always fun.
But I can't seem to find it. I've looked everywhere for it but I just cannot find it. Throughout this whole post, I just seem like a person who has been steadily losing all her marbles. From discontinued goodies to giving away products on a whim, I really am turning into everybody's favourite insane Aunt. Now we have a seemingly lost product. JESUS, WOMAN. Get it together.
It was retractable too. That's how I like my lip crayons.
But I do have notes on this product, saved on a Word document, so that's going to have to be my saving grace.
This is a silky, smooth lip crayon that glides on and has a velvet-like satin-matte finish. It's pigmented and of medium opacity. It can be layered to reach full saturation. It's comfortable on the lips. I was also lamenting, in the Word document, how this range carries several attractive nude shades but I picked an awkward pink-red hue that I would rarely get use out of.
I must've hurt its feelings because nothing else would explain its misplacement.
PRICE AND QUANTITY: 10 USD for 1.6 grams of product.
AVAILABILITY: Cosmetic-Love etc.
Hopefully, you liked this collection of reviews. Perhaps by the next time I do this, I might gather some of the screws that seem to have fallen off.