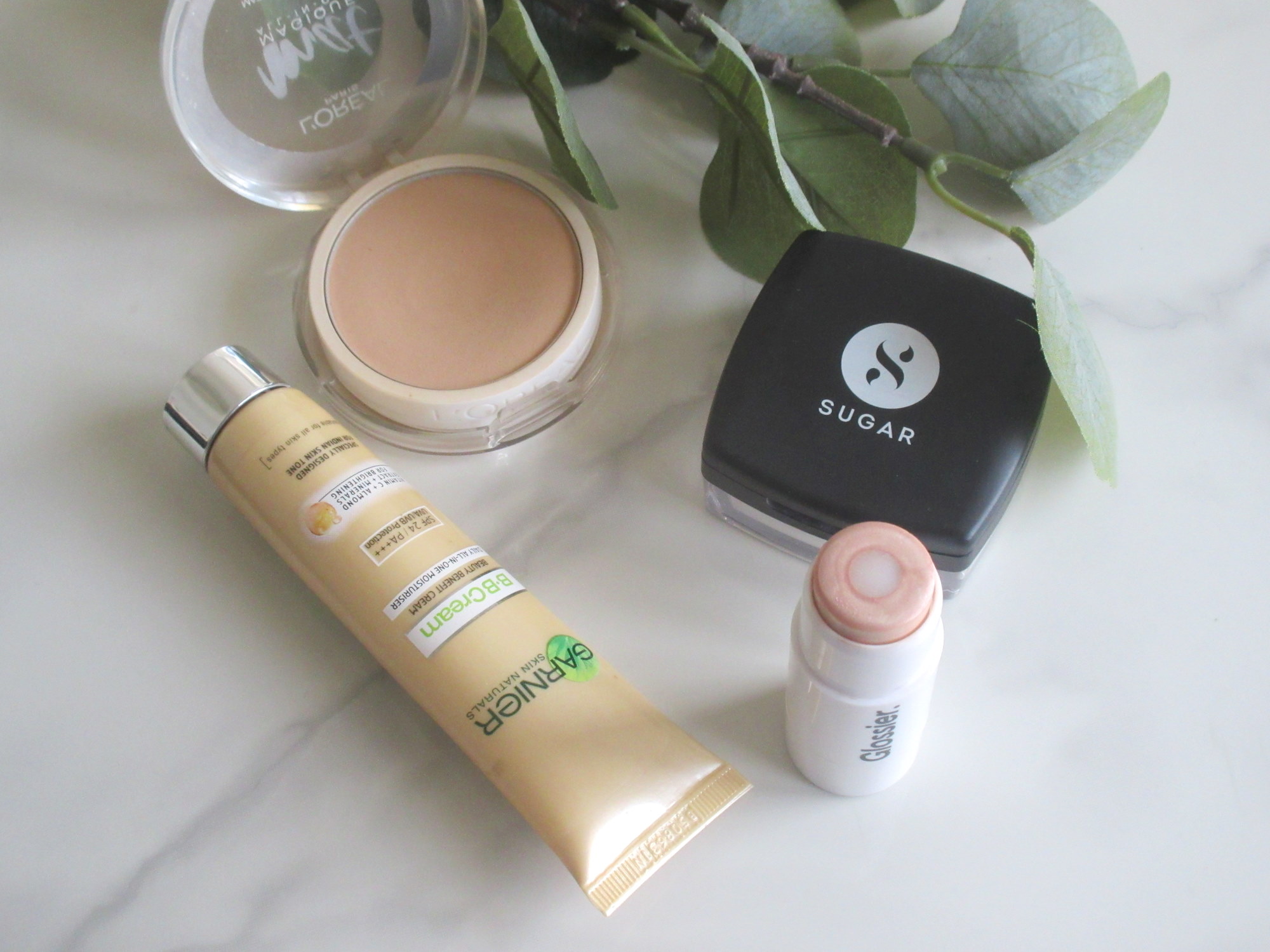 The Year of the Pig, like I had assumed, has not been going my way.
Remember how, in my last post, I mentioned I was finally feeling better enough to bring you some fresh new posts? Well, my body had other plans – my illness relapsed and I collapsed. Hahaha. Ugh.
I wanted to take this opportunity today – a day when I'm feeling good enough to use my laptop for something other than to watch sad movies and feel sorry for myself – to tell you something.
I'm a part of the Foundation Free Club. It's been quite some time now, yes. Maybe a year or two. I haven't used a Foundation on my face for a long time now. Here are a few reasons why:
I've always disliked how Foundations felt on my skin. Unlike a moisturiser that my skin absorbed right away, a Foundation would always sit on top of my skin. I could never get used to that feeling. Like the times I would use a tissue to wipe my sweat, there was product on my tissue. I just could not wrap my head around how people just succumbed to the mask that a Foundation was.
Over the last two years, I've come to accept myself for the complete schlub that I am. I know, I know. I tend to be quite hard on myself. But it was a long journey for me to come to terms with how I looked, who I was and so on. During this journey, one of the biggest things I learned was to feel comfortable in my skin. On days when my skin was breaking out or looking dull, I learnt to not cover it up with layers of Foundation and Concealer but instead to invest in a good skincare routine and to give my skin time to breathe and time to heal itself. That was a big step and it wasn't an easy one at that. Learning how to be confident in my bare skin entailed that I would care more about a good moisturiser and a good sunscreen more than the latest full-coverage Foundation or Concealer. I was never a full-coverage Foundation person to begin with, so it wasn't that big a deal for me to ignore new Foundation launches. On the other hand, letting people see a new pimple, say, on my cheek while not feeling self-concious was a big deal and took some getting used to.
I've never had a Foundation formulation I've truly loved – barring one. Just one. The crème de la crème of Foundations, in my humble opinion has got to be

MAC's Face & Body Foundation

. It's everyone's steady favourite for a reason: it's watery, blendable, long-wearing and provides barely any coverage at all but is still skin-enhancing. All others I've tried have truly been a waste of my money.
I've also never been matched to my right Foundation shade by Sales Associates/Experts. Again, the only exception to this was the guy who matched me to my shade in the MAC Face & Body Foundation back in 2014. I'm shade N2, if you're wondering. Apart from that, I've always been matched to shades that are too dark or ashy. Or even shades that have Golden-Yellow-Orange undertones. I have neutral-pink undertones.
I live in a country where High Street Brands just do not cater to my Foundation needs (it might be a different story now, thankfully, with brands being more inclusive). Nearly everyone in this country has warm, bronze-y undertones. And then there I am, strutting my neutral-pink stuff. That naturally pushes me to High End brands and you already know how much a 30 ml bottle of Foundation is going to cost.
I simply have more confidence in my bare skin. I just slather a generous amount of sunscreen every morning. That's the only Base product that has remained constant in my routine. What's more, I'm happy with my skin and in my skin.
That being said, I do have a couple of BB Creams (I like the ones from Sugar and Garnier) and Concealers (I enjoy Maybelline's Fit Me Concealer and the Tip Concealer from The Saem) in my stash. While it's very rare for me to use either category, I've made sure they're all products that don't mask and turn me into a completely different person. They're all products with a glowy, fresh finish that enhance my skin. I also still enjoy a good translucent powder (my favourite lately has been the one from Sugar) since my T-Zone gets oily.
So, yeah, that explains why there's been a lack of Complexion product reviews on the blog. I simply haven't been trying or using any. You might see a concealer, BB Cream or Tinted Moisturiser pop up every now and then but like I said, they'll most likely only be featured if they're as good as (or better than) my aforementioned shout-outs. If you do see a new post relating to complexion products in the near future, know that I bought the product a long time ago and the review has been back-burned for a long time.
Also, through this post, I'm not asking you to go Foundation-free as well. You should do what you like. I'm simply letting you know why and how I underwent the process of going Foundation-free.
If there's something you take out of this post, let it be this – be comfortable in your own skin and love yourself. That's the best gift you can give yourself. Also, don't forget to cut yourself some slack. There's always, always, always room for improvement.
I'll see you in the next post. ♥