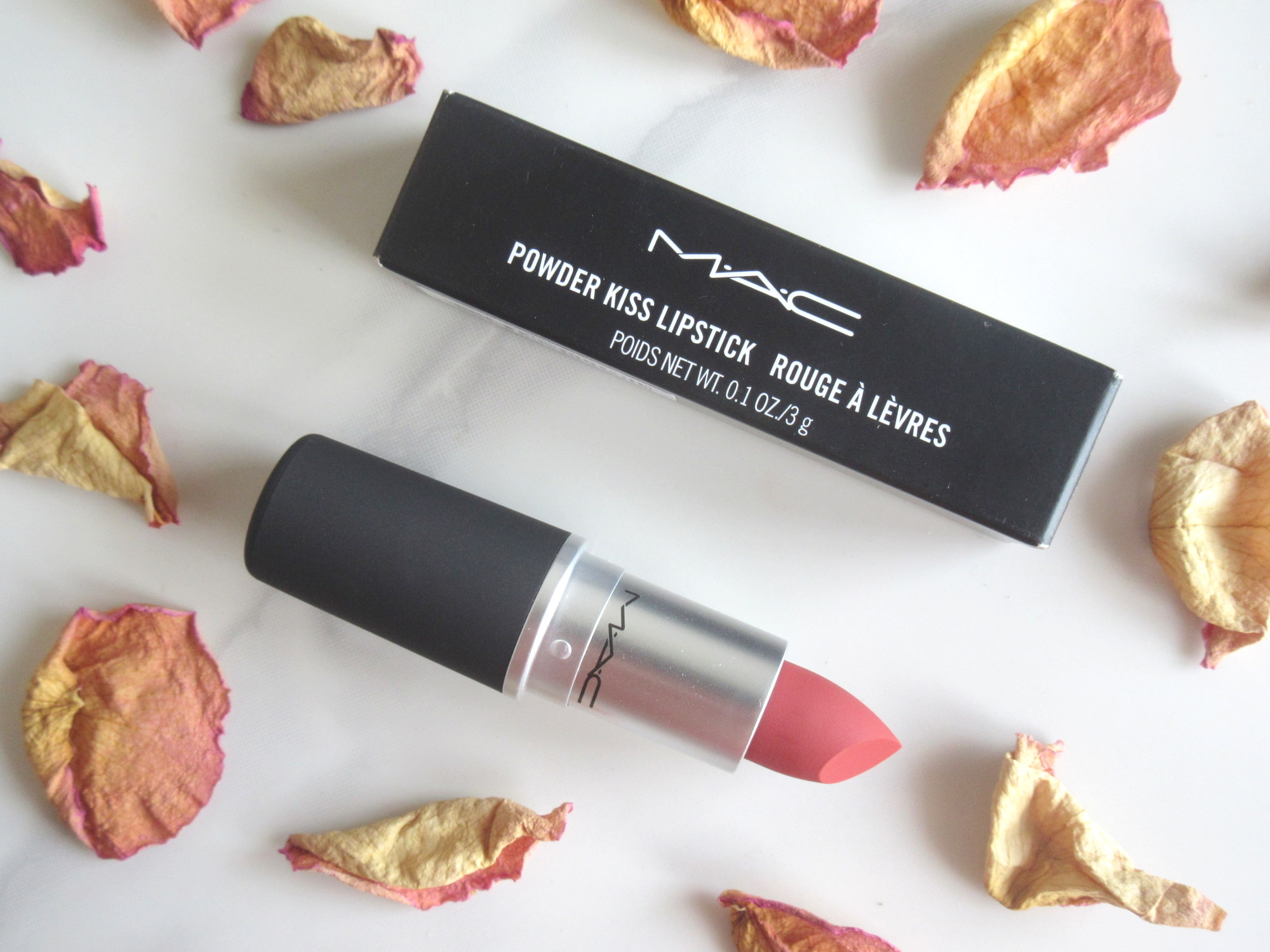 I'm back, I'm back. Well, for now. But I'm back.
THE BACKSTORY: MAC released their Powder Kiss lipstick formula, I want to say, sometime last year. I wanted to buy one the moment they launched but I stopped myself from doing so. I didn't want to wallow in buyer's remorse. Fast-forward to early-April and I finally decided to throw myself a bone.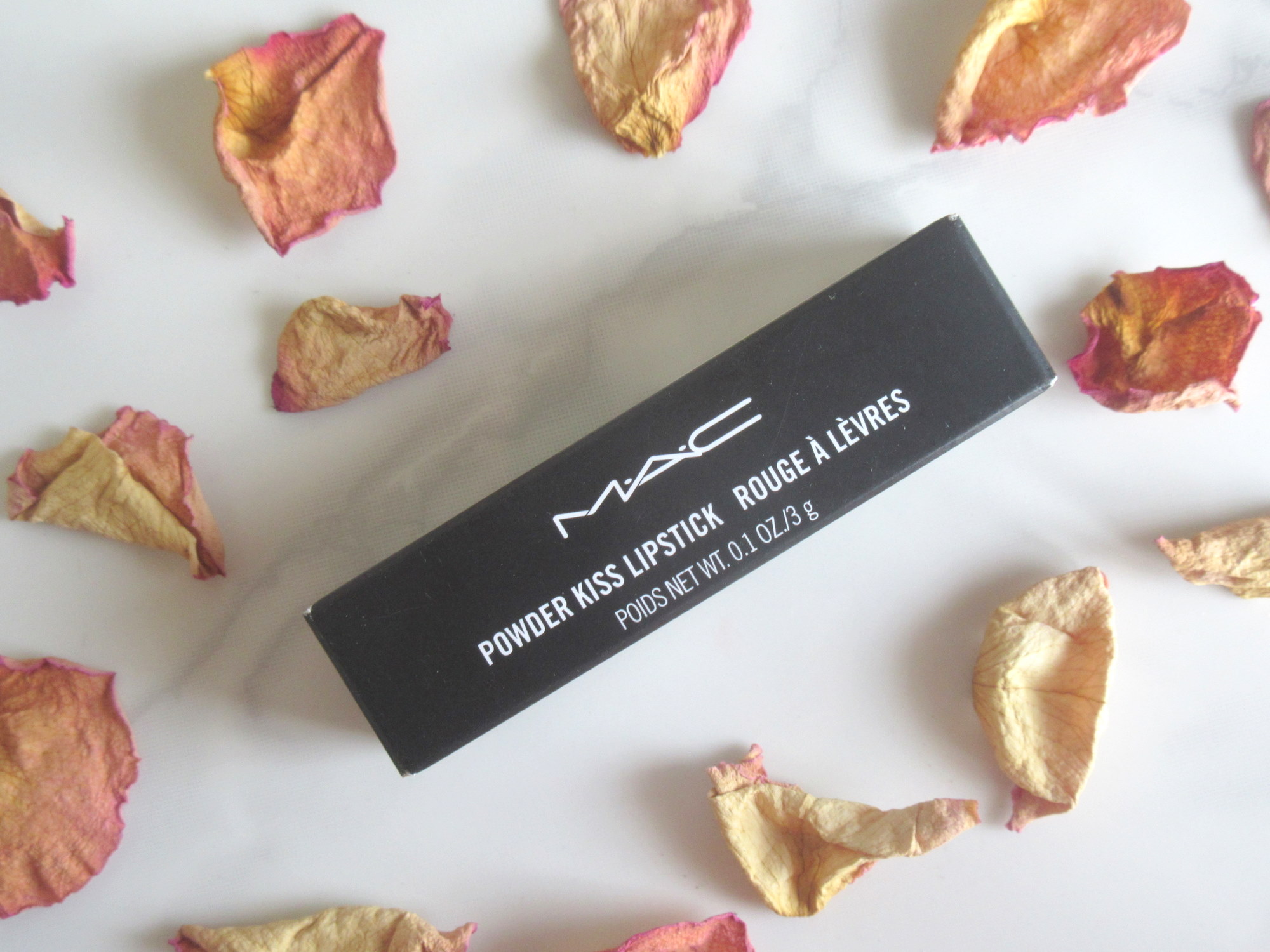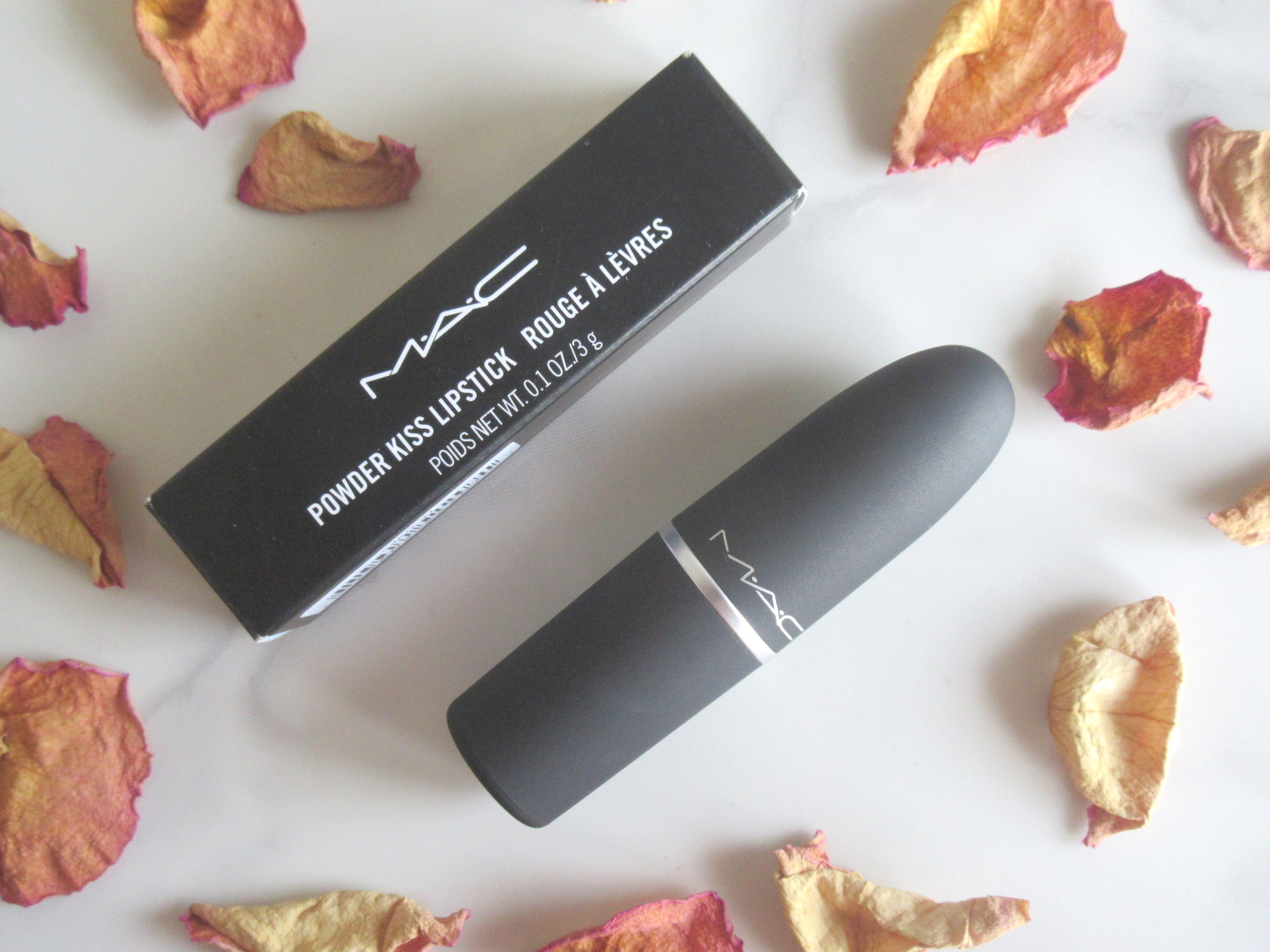 THE PRODUCT: I honestly do not know why I was so worried about having buyer's remorse. MAC has seldom disappointed me, especially when it comes to their lipsticks. I'll cut to the chase here – I wound up really enjoying this particular formula. Way more than I had anticipated.
The packaging is classic MAC, with a few tweaks here and there. You have your standard black cardboard box, the standard black shape of the lipstick tube… What's different is the finish of the tube. Instead of your glossy, sparkly black tube, you have a soft-matte finish to the unit. It looks nice, sure, but it is much easier to get grubby.
The bullet also looks unique to the eye. It's also got a soft-matte, velvet vibe going.
I'll go straight into the formula now – I really enjoy it. It is pigmented, yes, but it isn't fully opaque in one swipe. A single swipe will leave a very soft, almost blotted look. You need to layer more for full opacity.
What I love is that you can easily achieve a blurry lip-line/just-blotted lip stain look with this lipstick. If you're more of a bold-wash-of-colour kind of girl, you can simply build up the intensity.
It goes on very smoothly; it doesn't skip or tug. It does not accentuate lip-lines or dryness either. It tends to settle on the lip-lines and dryness if you've had the lipstick on for a very long period of time but it's nothing a lip-balm can't solve.
The velvety-smooth, airy feel of the lipstick is very reminiscent of a Peripera Airy Ink Velvet Tint. It's like a much better and more well-done version of those tints. The finish is satin-matte.
Because of how airy and weightless it feels on the lips, I find that it wears well throughout the day. It's comfortable, it's easy, it's long-wearing.
The scent throws me off a little, honestly. It does have the classic vanilla scent that MAC lipsticks have but I can't help but smell a bit of a rubbery scent mixed along with it. It's nothing too intrusive on the nose, though, so rest assured. I'll also add this here – the lipstick tastes sweet.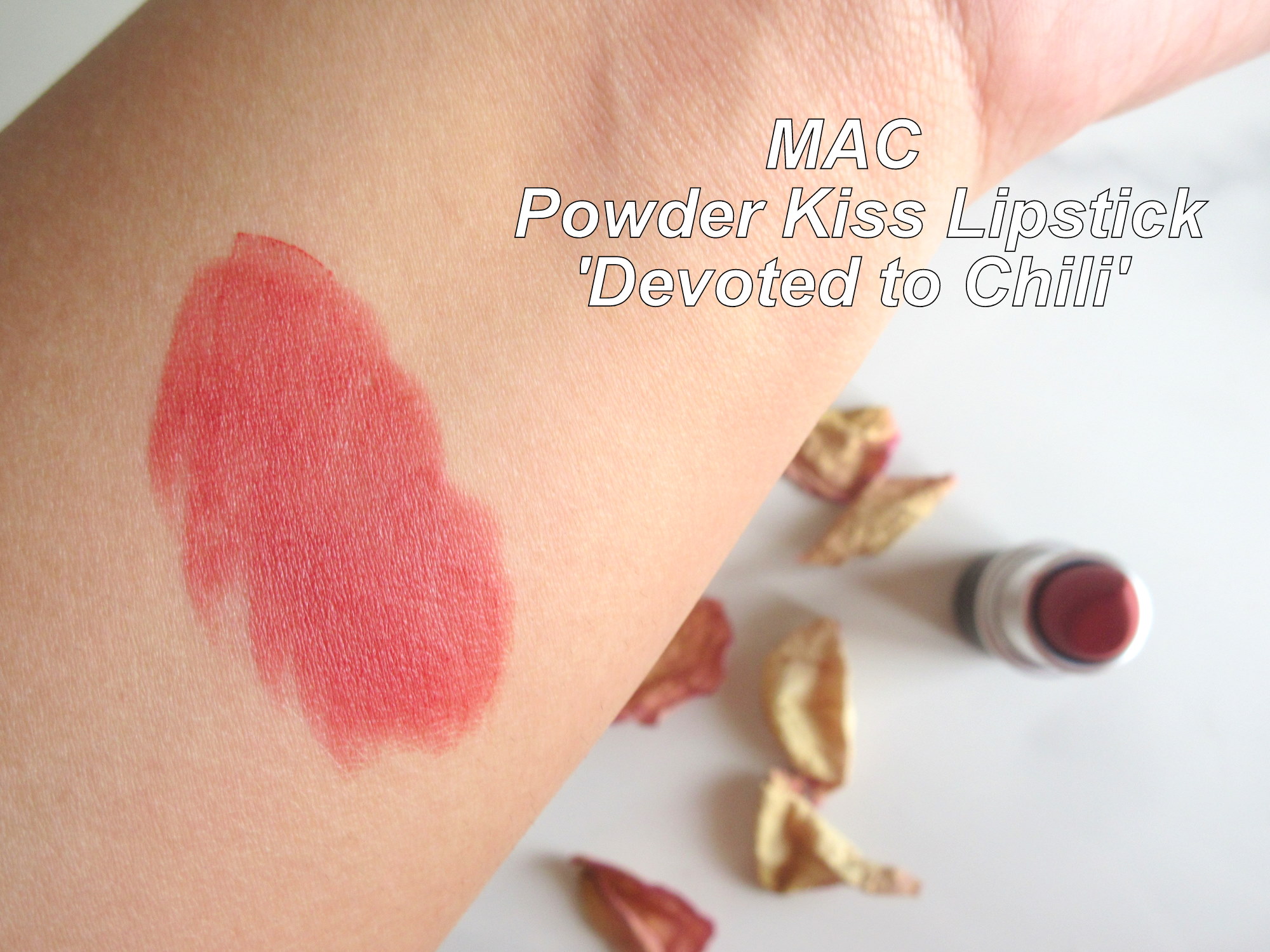 SWATCHES AND SHADES AVAILABLE: I believe there are currently 15 shades in this range. Knowing MAC, it's only a matter of time before that number is multiplied by the dozen.
316 Devoted to Chili – a warm brick red. A full-blown brick-red at maximum opacity (as seen in the arm swatch) and a barely-there pinkish brick when blotted (as seen in the lip swatch).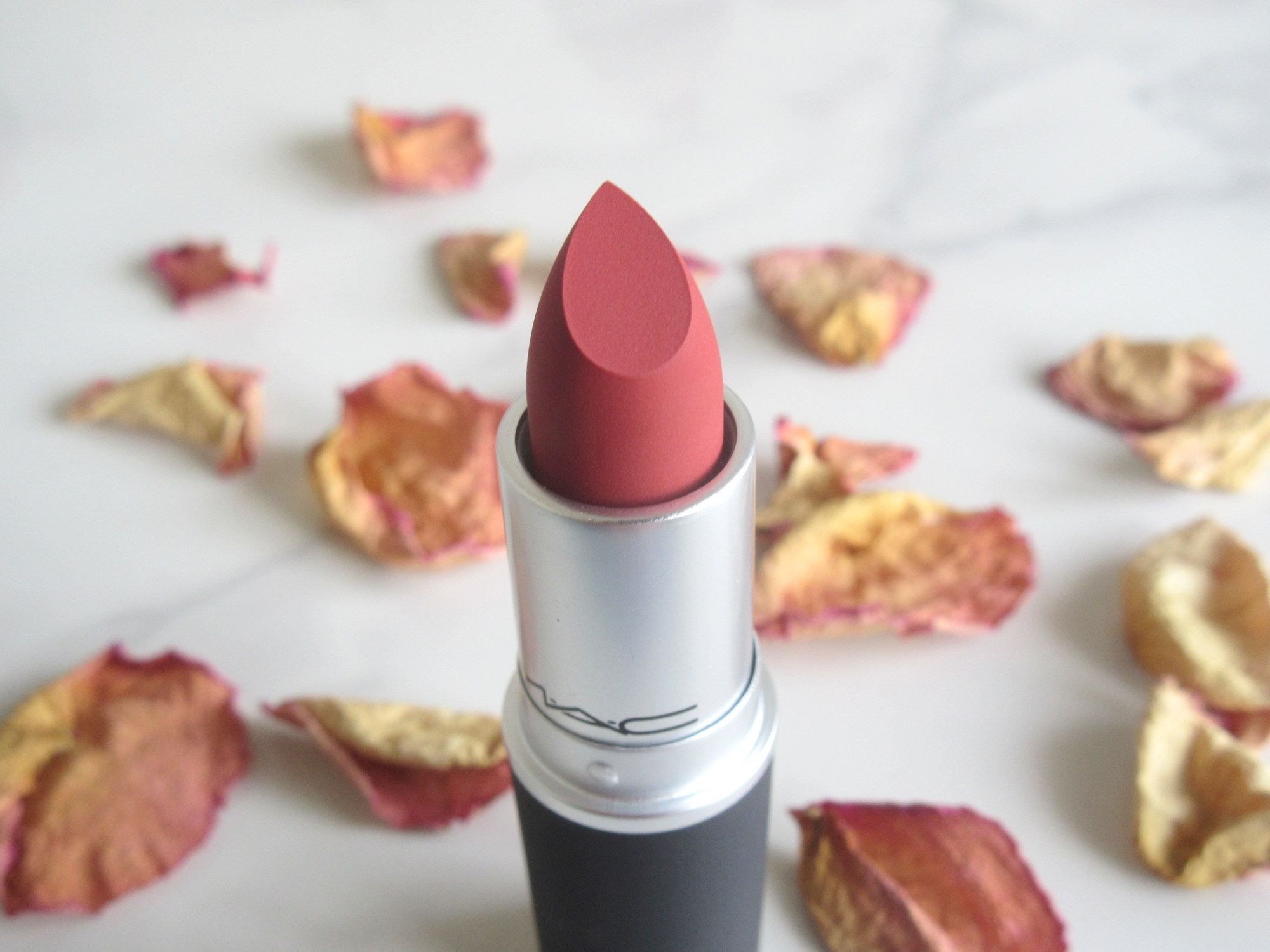 PRICE AND QUANTITY: 1650 INR (19 USD ) for 3 grams of product.
AVAILABILITY: MAC counters worldwide, MAC Online, Sephora, Nykaa, Myntra etc.
OVERALL: I'm glad I decided to get one to try for myself. I like the formula, the finish, the colour… I do plan on buying a couple more shades. But then the beauty industry never sleeps and there's something better and fresher everyday. So, we'll see if this formula stays alive in my head.
MAC Powder Kiss Lipstick in 'Devoted to Chili'.
Pros
The formula is lovely - it's airy, soft and weightless.
While pigmented, you get to build up its intensity as per your style.
It's long-wearing.
The shade range is interesting. You're bound to find a shade you like.
It wears well over time and is easy to touch up.
Cons
The slight rubbery scent.
The price stings.