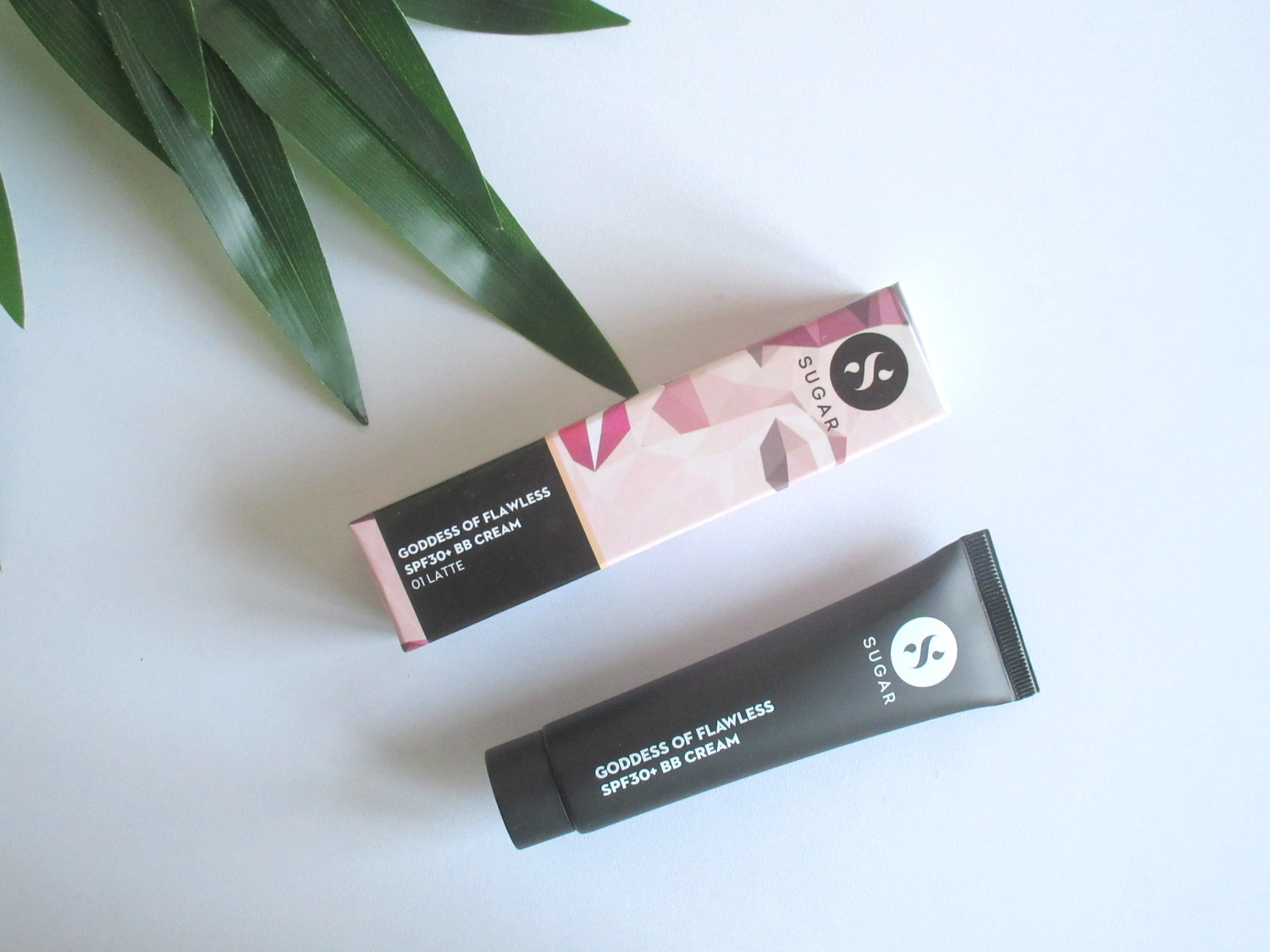 Funnily enough, Indian sites had some ridiculous Black Friday deals this year. I know, I know, India and Black Friday don't really go hand-in-hand. But the offers and sales were so great that I don't feel like complaining. I managed to grab this BB Cream for 499 INR and let me tell you something, it was a steal.
THE BACKSTORY: Now that I think about it, I was debating whether or not I should take the plunge with this BB Cream, considering its quantity and its price-point. I'm not particularly a fan of base makeup in general. This is my first base product review since May 2016, when I reviewed the lovely Maybelline Fit Me concealer. I just didn't want to take a chance in case it turned out to be horrible. But I decided to go for it since I like the brand and the Black Friday deal was calling my name. Next thing I knew, I was entering my card details into their site.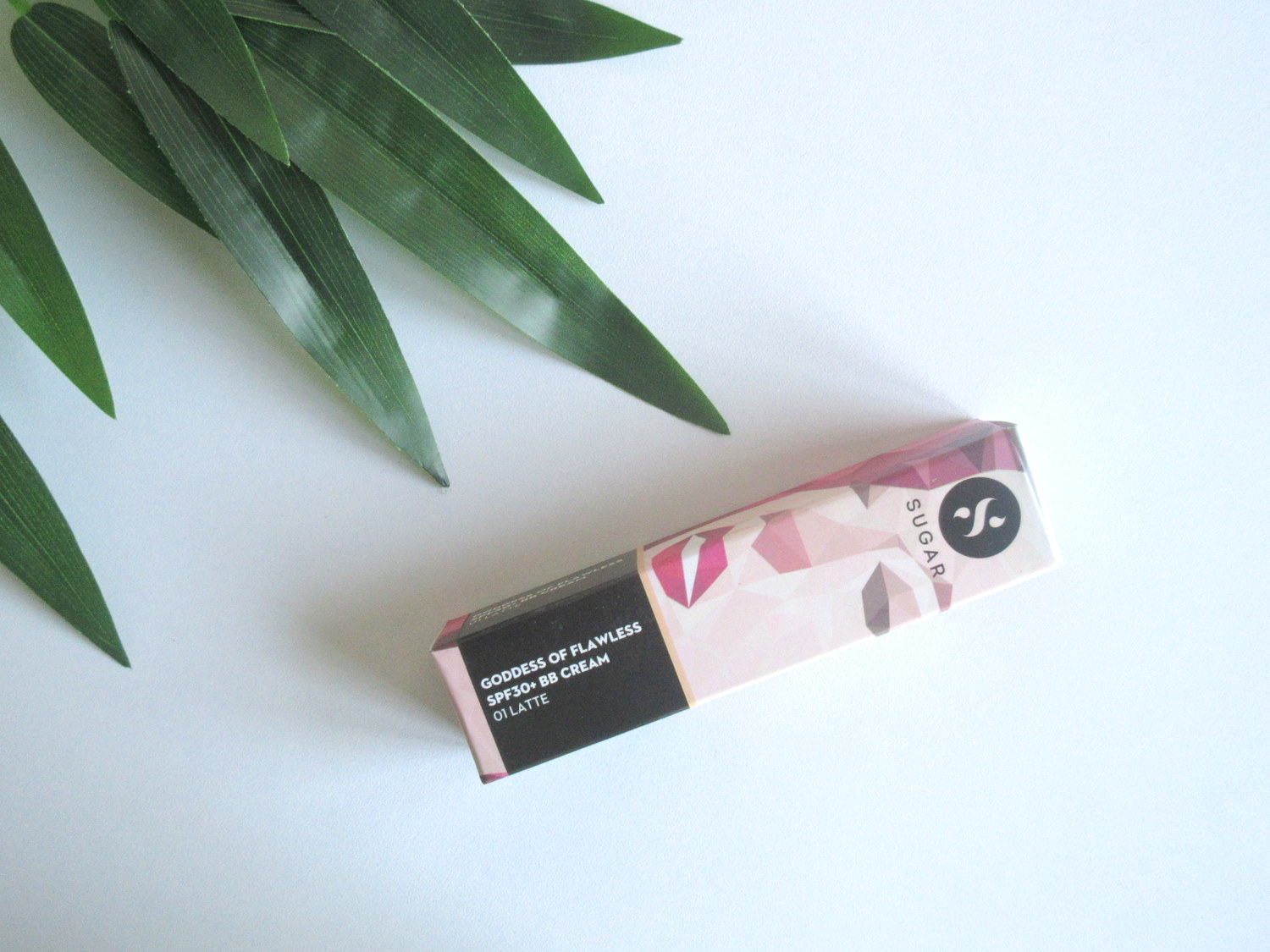 THE PRODUCT: The tube is much smaller than I had anticipated. I don't know why, but I was picturing something a little larger. The packaging's great – simple and fuss-free.
The BB Cream has a silicone-smooth feel to it and has a very spreadable consistency. It blends out easily and you can simply use your fingers with it. It gives sheer to medium coverage. Because the texture is so weightless, velvety and silicone-like, it doesn't feel particularly cakey. Of course, that's only when you do one layer. If you build more layers to achieve the coverage you desire, it may get cakey.
It gives a you a soft, matte finish, which enhances its longevity. I did find it quite long-lasting but, then again, makeup tends to look and last better during Winter on me. Or anyone who lives in the same climate as I do, honestly. You might not require powder after this BB Cream since it mostly seems to set into a smooth, velvet powdery finish. Again, if we're talking about summer-time, powder as you prefer.
Fair warning, though, because of the flat matte finish, I would recommend prepping your skin well before application. I tend to use it after I do my bit of skincare and that's what I would ask of you too.
The second time I used this product, there was some water-like liquid that was dispensed along with the BB Cream. I was alarmed by this, so, whenever I use it now, I tend to shake it well. You need to be careful with the shaking process too. You don't want product to spill everywhere.
The BB Cream also offers SPF30+, which immediately makes it perfect for day-time use.
It doesn't have any detectable scent to it.
SHADES AVAILABLE: This BB Cream is offered in 4 different shades. Sugar offers the same shades in their powder compacts too, which is a good idea. Having 4 shades in a base makeup range is silly but I reckon they'll expand it in the near future. The 4 shades that are available are –
01 Latte (Light) – The shade I picked up. It is the lightest shade in the range. It runs a little pink, which I like.
02 Machiatto (Medium)
03 Chococcino (Medium Tan)
04 Americano (Tan)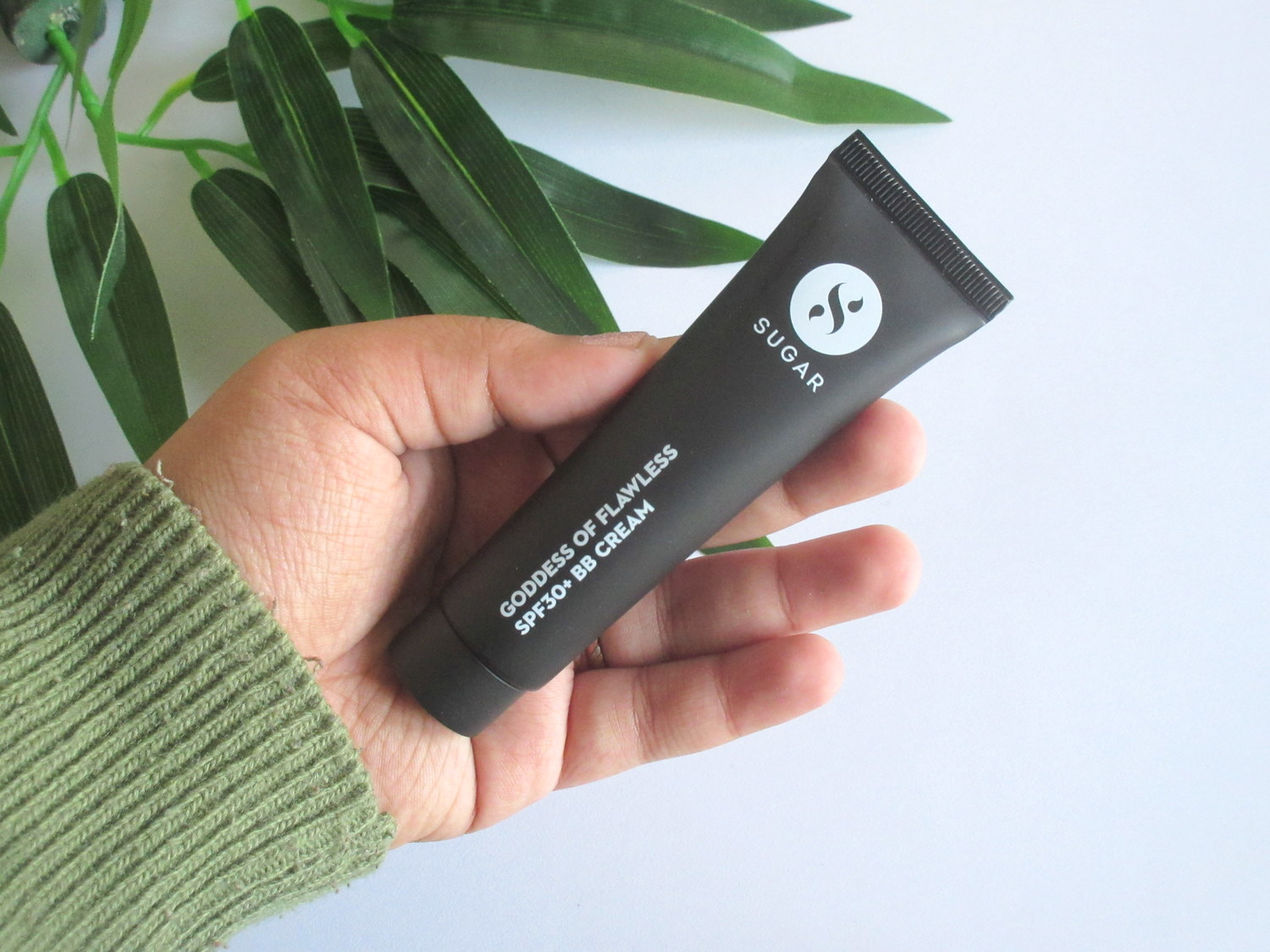 INGREDIENTS: Isododecane, Cyclopentasiloxane, Polysilicone 11, Mica, Polymethylsilsesquioxane, Cyclohexasiloxane, Polyglyceryl-3 Diisostearate, Hexyl Laurate, PEG/PPG-20/15 Dimethicone, Triethoxycaprylylsilane, Dimethicone, May Contain: CI 77891, CI 77947, CI 77492, CI 77491, CI 77499.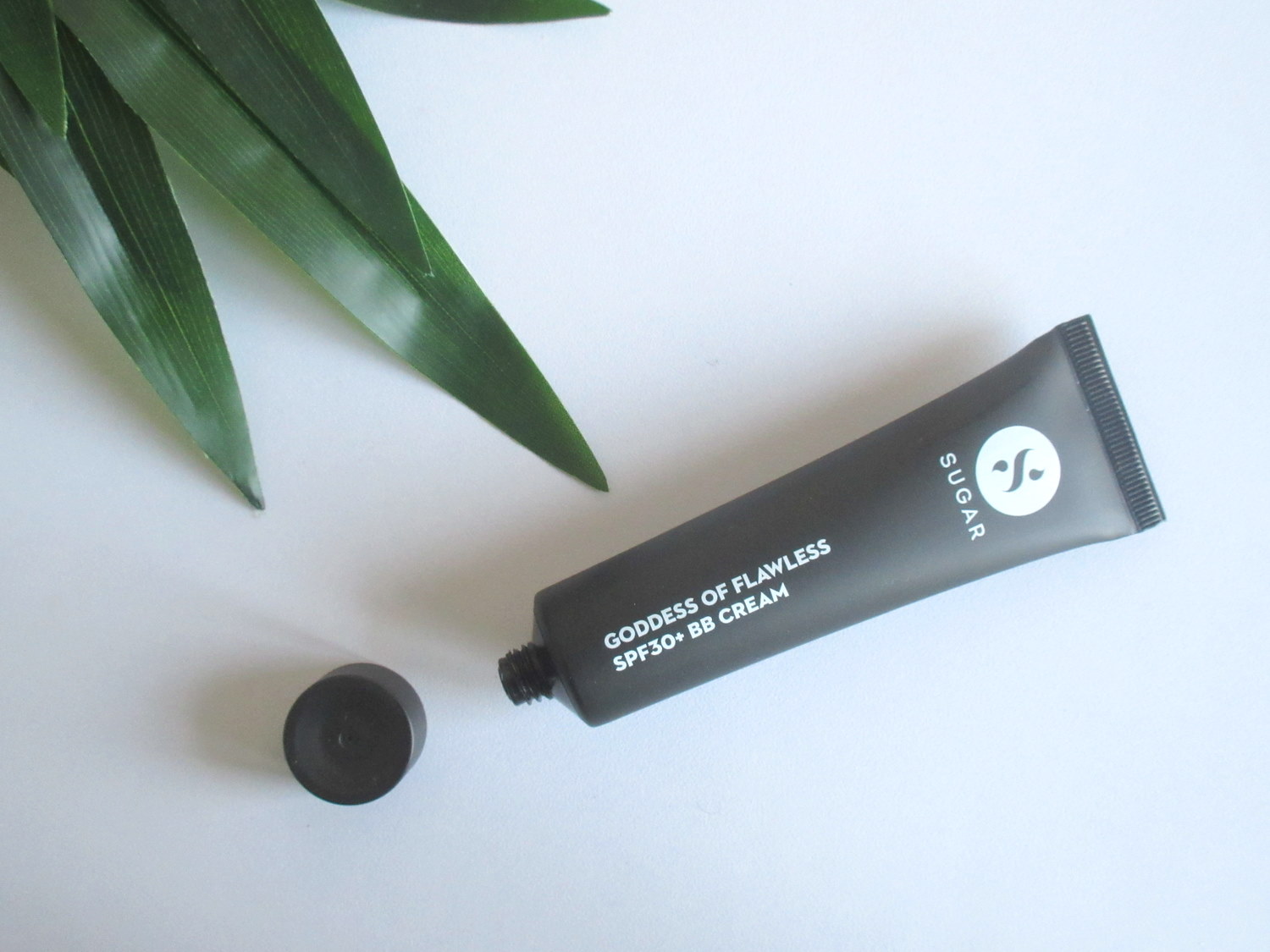 PRICE AND QUANTITY: 799 INR for 25 ml of product.
AVAILABILITY: Sugar Cosmetics, Nykaa, Amazon etc.
♥ Overall, this is a nice BB Cream. If you're thinking of trying it out but the price is bothering you, wait for a sale of some sort.
Sugar Goddess Of Flawless SPF30+ BB Cream in '01 Latte (Light)'.
799 INR
Pros
It is lightweight.
It's great for day-time use because of the SPF!
Provides sheer coverage but can be built upon.
It has a velvet-matte finish, which ultimately makes it quite long-lasting.
It adheres and sets nicely. You can forgo powder.
Cons
The price is a little steep considering how much product you get.
The product separates in the tube. Make sure to shake well!