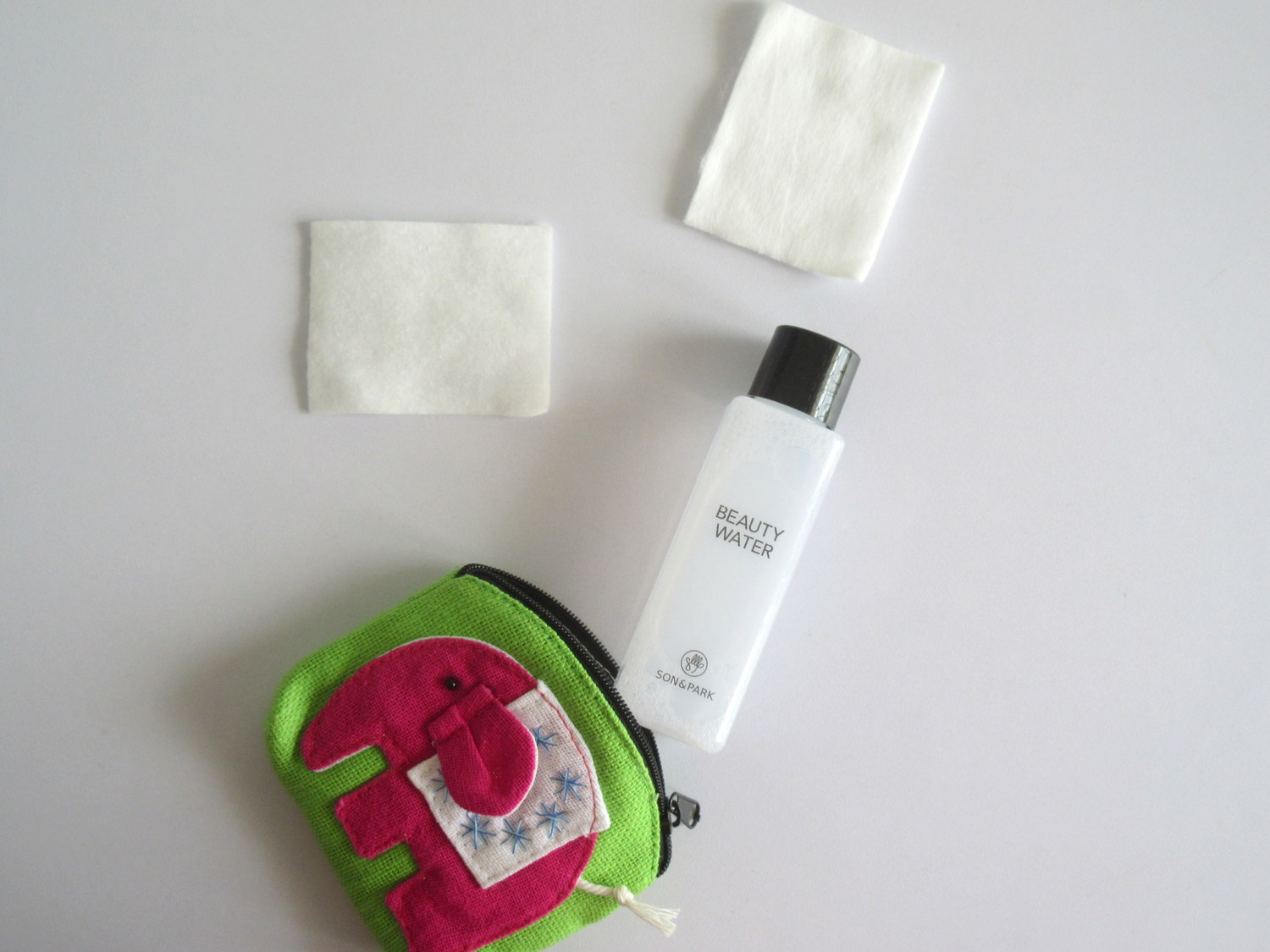 It took me the longest time to finish this cult-favourite.
THE BACKSTORY: This is a highly raved-about product in the K-Beauty community. There was some controversy surrounding this brand a while ago, which involved the then-owners of this brand (Son Dae-Sik and Park Tae-Yu, two of Korea's most popular Makeup Artists). Long story short, they wound up leaving the brand and creating a separate brand called GESGEP. Anyway, this whole fiasco doesn't seem to be slowing down sales of the Son & Park Beauty Water.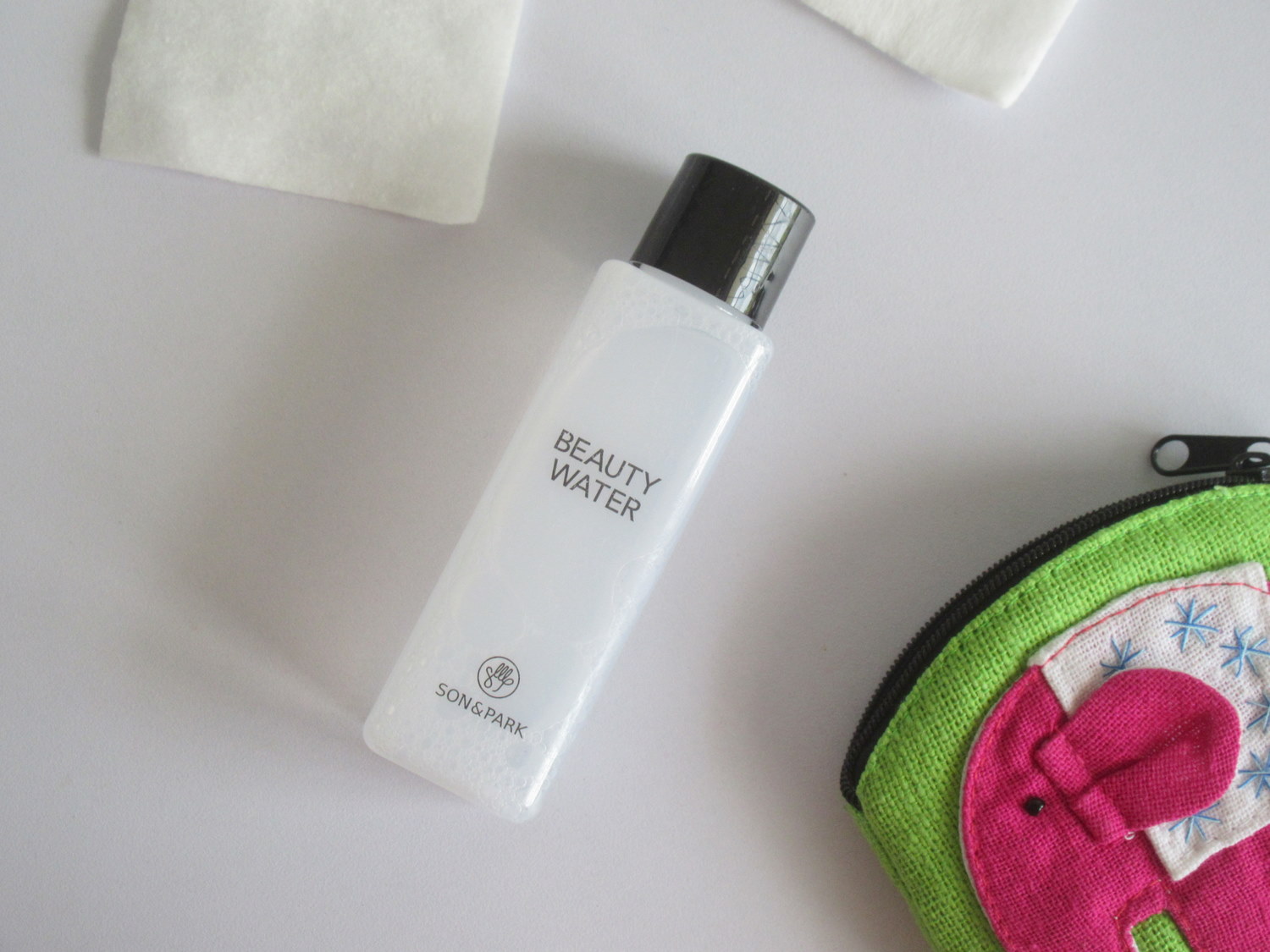 INGREDIENTS (Brace Yourself): Water, Rose Damascena Flower Water, Citrus Aurantium Dulcis Orange Fruit Extract, Hamamelis Virginiana Water, Butylene Glycol, Propanediol PEG-7 Caprylic/Capric Glycerides, Alcohol Denat., Xylitol, Phenoxyethanol, Decyl Glucoside, PEG-40 Hydrogenated Castor Oil, PPG-26-Buteth-26, Sodium Chloride, Sodium Citrate, Citric Acid, Citrus Aurantium Bergamia (Bergamot) Fruit Oil, Olea Europaea (Olive) Fruit Oil, Citrus Aurantium Dulcis (Orange) Peel, Citrus Granolis Grapefruit Peel oil, Lavandula Angustifolia (Lavender) Oil, Cedrus Atlantica Bark Oil, Pelargonium Graveolens Flower Oil, Lavandula Angustifolia (Lavender) Water, Carica Papaya (Papaya) Fruit Water, Copaifera Officinalis (Balsam Copaiba) Resin, Jasminum Officinale (Jasmine), Illicium Verum (Anise) Fruit/Seed Oil, Sodium Lactate, Sodium PCA, Artemisia Absinthium Extract, Rose Flower Oil, Propylene Glycol, Thuja Occidentalis Leaf Extract, Ferula Galbaniflua (Galbanum) Resin Oil, Malic Acid Sucrose Urea, Tartaric Acid, Ethylparaben, Isobutylparaben, Propylparaben. Origanum Majorana Leaf Extract, Lavandula Angustifolia (Lavender) Flower/Leaf/Stem Extract, Melissa Officinalis Leaf Extract, Rosmarinus Officinalis (Rosemary) Leaf Extract, Salix Nigra (Willow) Bark Extract, Pelargonium Graveolens Extract, Mentha Rotundifolia Leaf Extract, Origanum Vulgare Leaf Extract, Eucalyptus Globulus Leaf Extract, Melaleuca Alternifolia (Tea Tree) Leaf Extract, Mentha Piperita (Peppermint) Leaf Extract, Thymus Vulgaris (Thyme) Leaf Extract, Mentha Spicata Flower/Leaf/Stem Extract, Benzyl Alcohol, Chlorphenesin, Methylparaben, Dehydroacetic Acid, Butylparaben.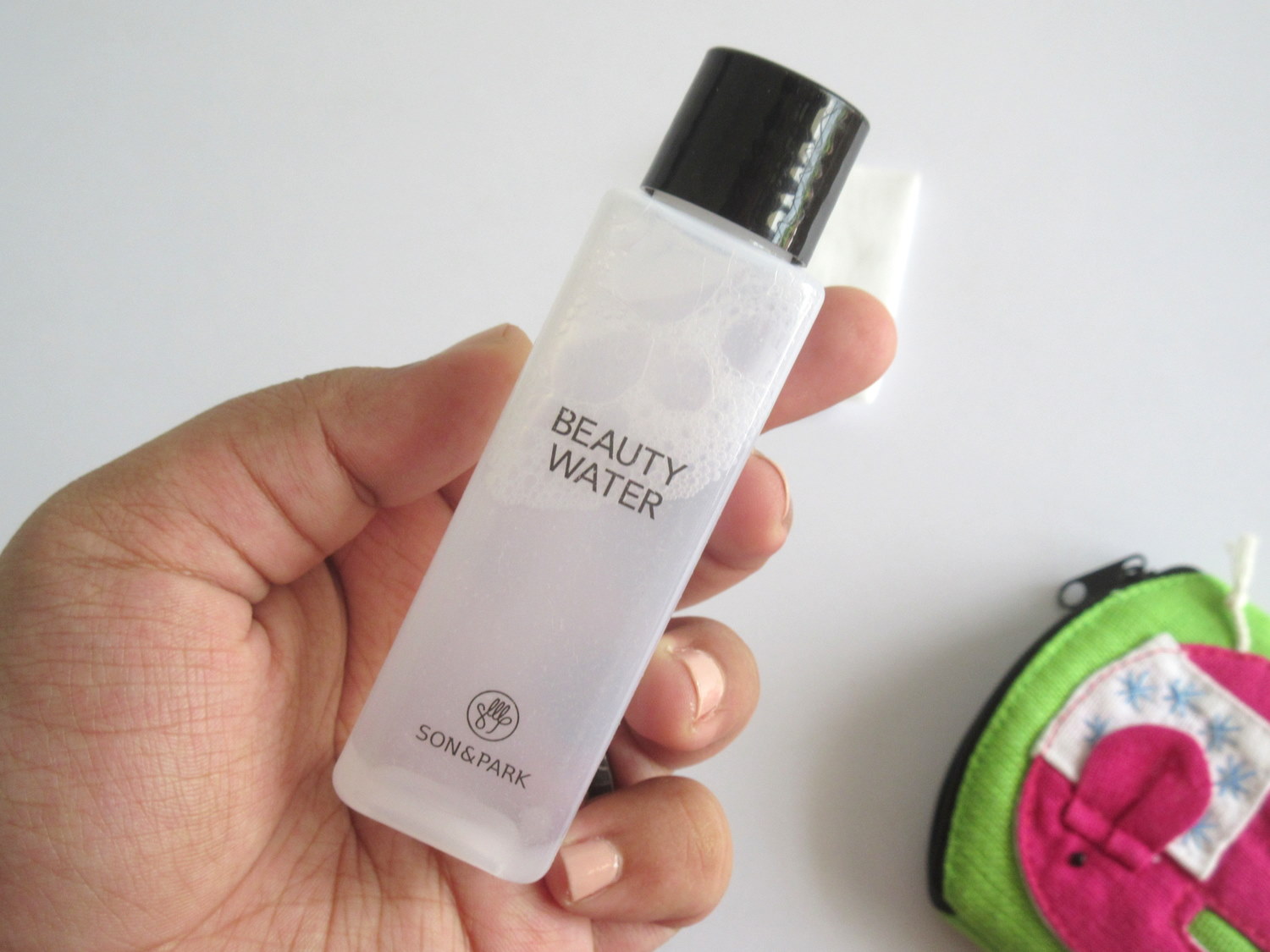 USES: Part of why this product is so darn popular, I believe, is because it is marketed as a multi-tasker. Here are some ways you can incorporate this into your routine –
As a pH Balancing Toner
As an Exfoliator
As a Cleansing Water
As a Mist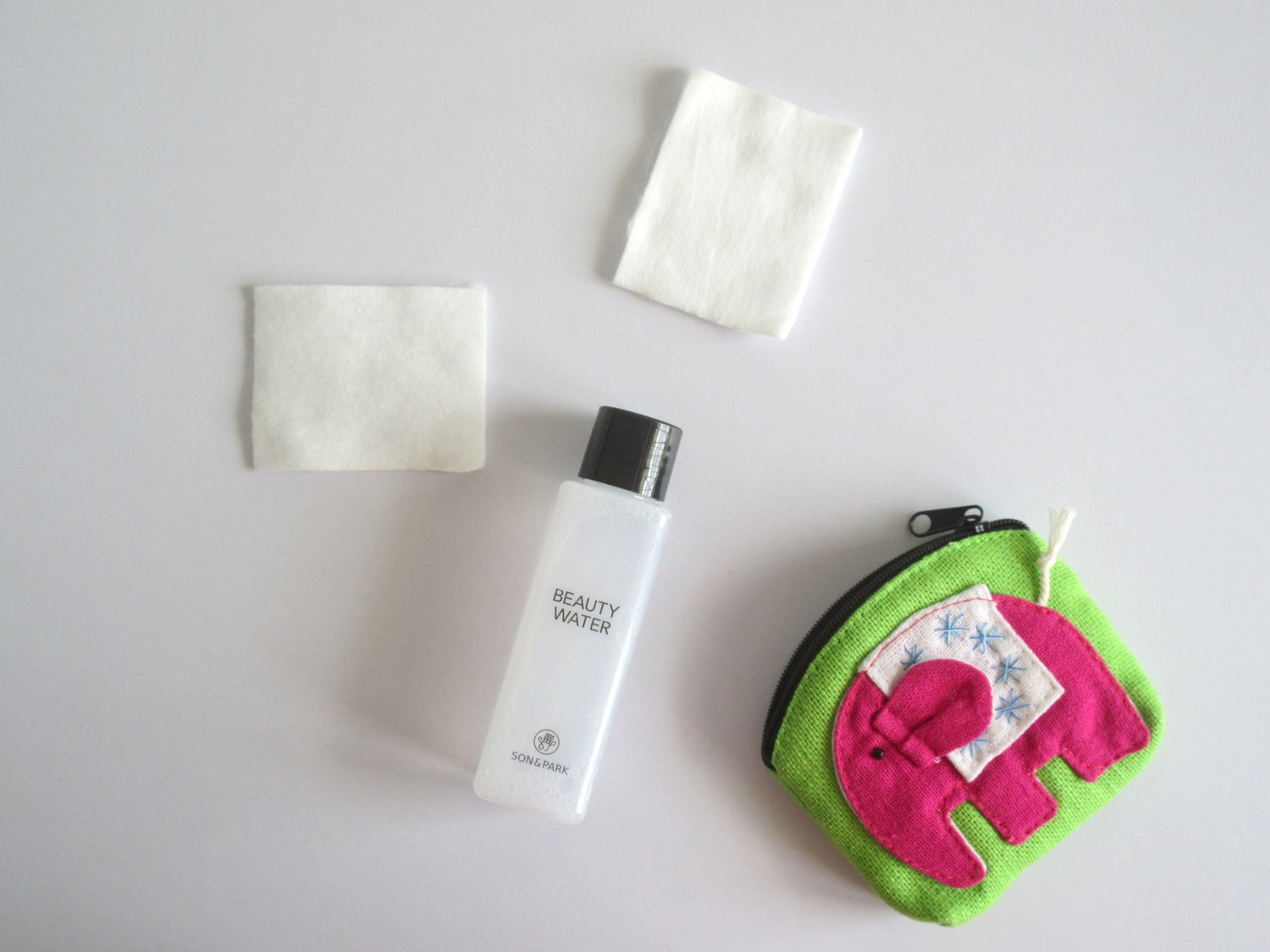 THE PRODUCT: The first thing I noticed when I poured some on a cotton pad (ugh, Muji makes the best cotton pads) and swiped it across my face was the extremely potent fragrance. It contains Papaya Extract, which is what I would mostly attribute the rank scent to. It contains several citrus extracts in it as well but, somehow, I just do not detect any of them.
I do admire the way it's packaged, though. Even if it is a light plastic bottle, it is actually very picture-friendly.
As a Cleansing Water, it worked perfectly fine. It easily took off all the makeup, dirt and grime at the end of the day. After I was done, my skin didn't feel dry or stripped. I found it really useful during the Festive Season in September and October, when I was constantly changing my lip colours. I also used this to freshen up my skin so that I could re-apply my sunscreen throughout the day.
I also tried using this as a mist – which I did not enjoy at all. I still have some stowed away in a spray-bottle.
All in all, while I did not enjoy the scent, I actually didn't mind the product. It was hydrating, it cleaned any traces of makeup and dirt on my skin, it was actually alright. Among the many, many ingredients in this concoction, the one I have the most problems with is Alcohol Denat. I honestly try my best to avoid any products that have this ingredient in my skincare products since I find it very irritating on my skin. It also contains Benzyl Alcohol, which is a naturally occurring alcohol. It is found in quite a handful of fruits and teas. It isn't even half as bad as Alcohol Denat, though.
Was this review helpful? Was this even a review at all? I really can't seem to figure out how to go about this product. Since skincare is so subjective, I can only tell you what I liked and disliked about it.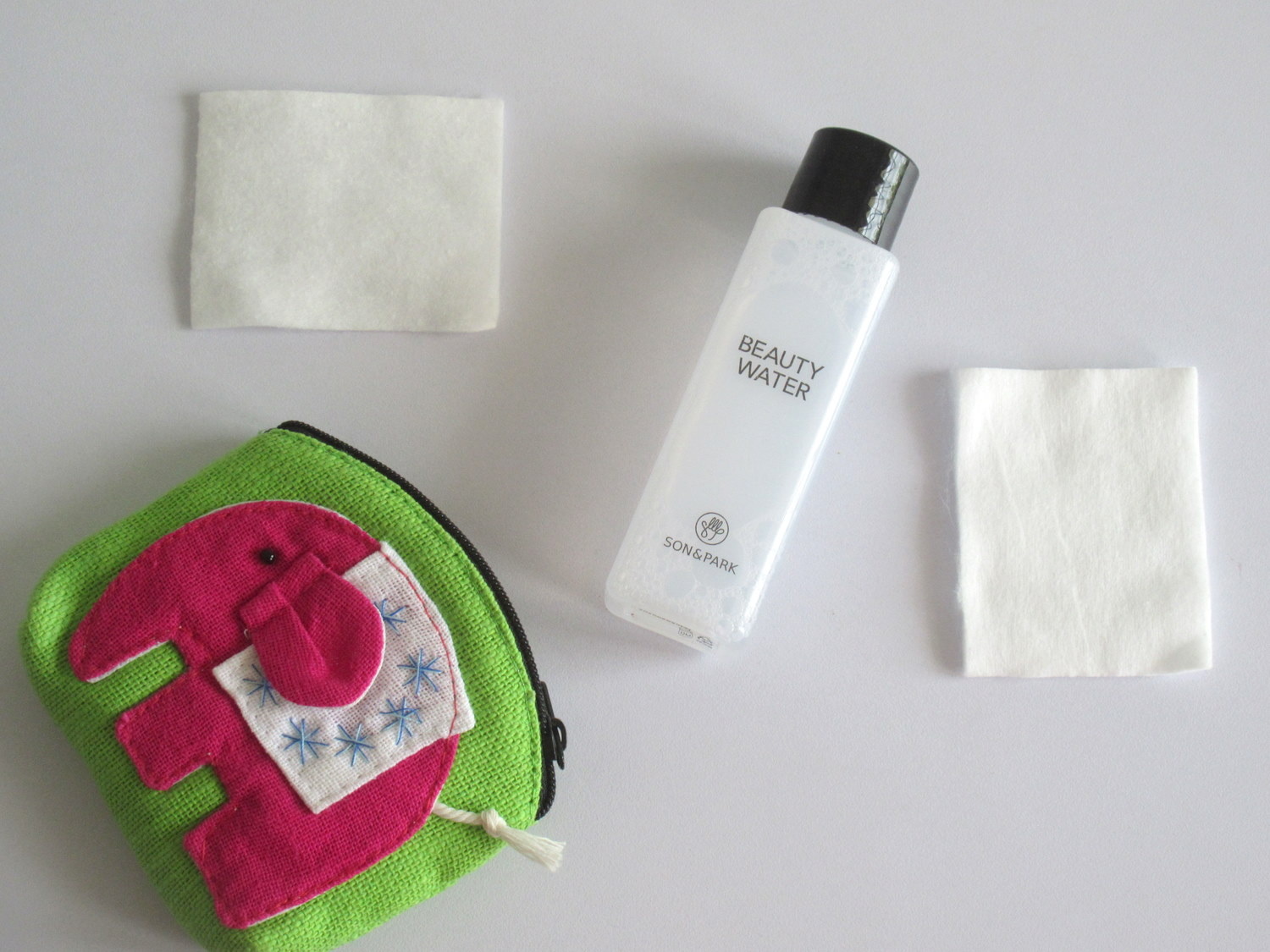 PRICE AND QUANTITY: The 340 ml bottle retails for 25,000 KRW (retails for $30 USD on Sephora). The 60 ml bottle was 560 INR (approx. $10 USD).
AVAILABILITY: SoKoGlam, TesterKorea, Sephora, Cosmetic-Love, Daisy Skin Fix etc.
♥ Overall, I won't be purchasing the bigger bottle anytime soon. The scent just puts me off.