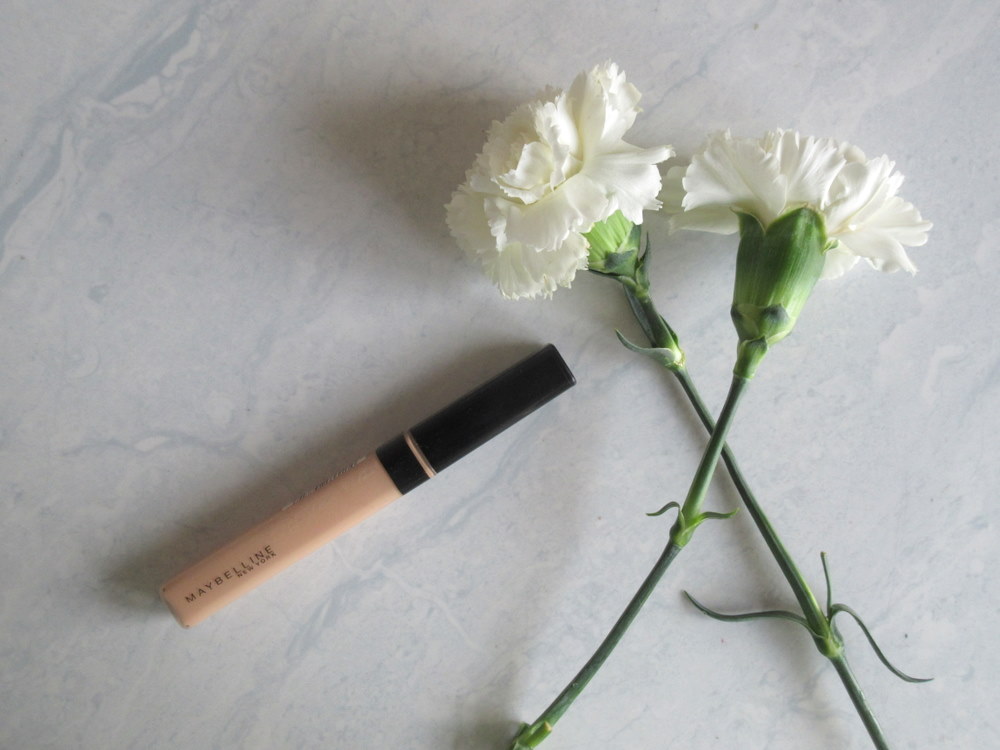 I recently decided to check out a couple of products from the fairly new Fit Me range from Maybelline. Better late than never, right? I picked up one of the blushes and the concealer. I'll talk about the blush sometime next week but for now, let's discuss this rather likeable concealer.
THE BACKSTORY: I'm always very picky with my base products. Believe it or not, I prefer shopping online for my base products. 9 times out of 10, I'll get matched to a shade that's 3 tones darker than my skin colour. The warm lighting in most beauty stores alters our natural skin tone and I don't understand why they refuse to show us a shade that matches us. I'll show you some evidence later in the post.
THE PRODUCT: So, I decided to get the lightest shade out of the close-to-naught choices in the Fit Me concealer range. It matches perfectly. It's a little too yellow for my liking but I can make it work.
Anyway, the concealer itself has a very creamy texture. You can easily smooth it on with your fingers or a brush (my tool of choice is almost always an air puff). These concealers are more suitable to conceal discolouration, dark circles and fading blemishes. It has a tendency to slip around or melt off if you do not set it with a powder. That is understandable since the Fit Me range has matching pressed powders. I prefer my Innisfree No Sebum Mineral powder.
Another thing that is likeable is how weightless it is. What's more, there's no funny scent business with this guy.
It comes packaged in a sleek plastic tube with your average doe-foot applicator.
The shade selection is an absolute mess – they decided to release the shoddiest shades available. The Fit Me range overseas carries a variety of shades so that the customers there wouldn't have any problems matching the base products to their own skin tones. However… they clearly didn't think things through here. Let's hope more shades are added to this range.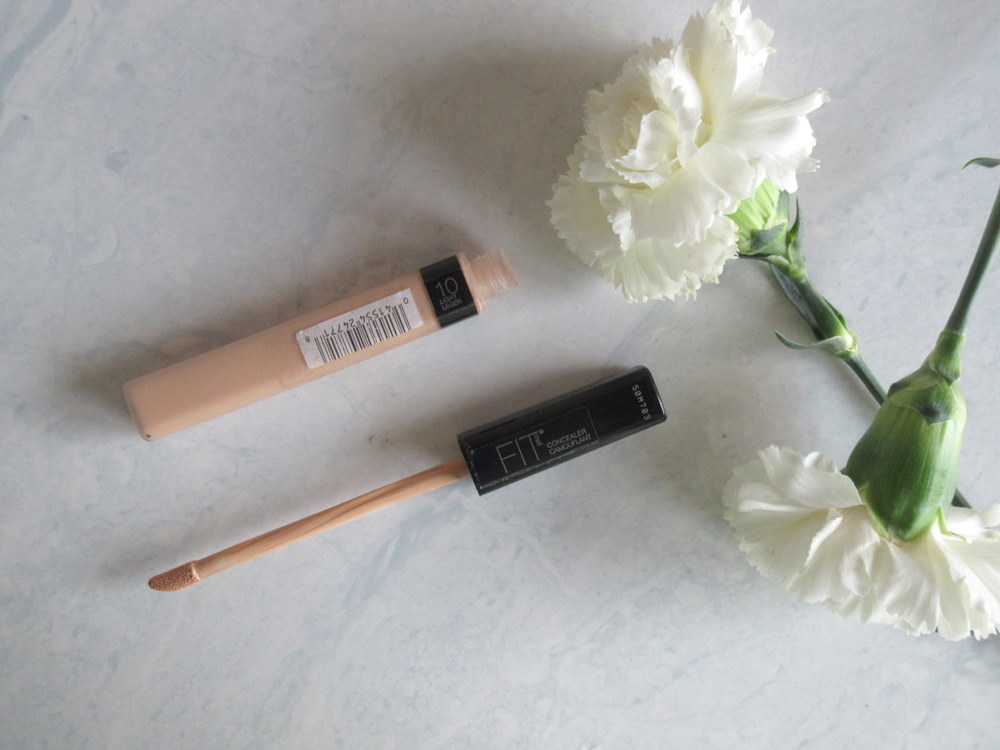 COMPARISON: Remember when I said I'm almost always matched to the wrong foundation/concealer choice? That has scarred me so much that I have resorted to looking up swatches online and buying the products online. Either that or I go with my guts.
The MAC Select MoistureCover Concealer is a terrific product. For months I justified the SA's decision to match me to an obviously darker shade as something he did for the sake of colour-correction. One day, I looked into the mirror and saw my under eyes looking orange. Thanks for the colour match, bro.
PRICE: 500 INR for 6.8 ml of product
AVAILABILITY: Maybelline counters, Nykaa, Amazon etc.
Have you listened to f(Amber + Luna)'s EDM track, 'Wave' yet? It's your generic EDM fare but enjoyable nonetheless. Give it a listen!
Maybelline Fit Me Concealer in '10 Light'
Pros
It feels weightless on the skin.
The texture is very creamy and easy to blend.
The coverage is build-able; thin layers can be built easily for more coverage.
It stays put rather well if set with powder.
Cons
The shade range is RIDICULOUS.
A little too pricey for a High Street brand.
It creases if you don't set it with a powder.