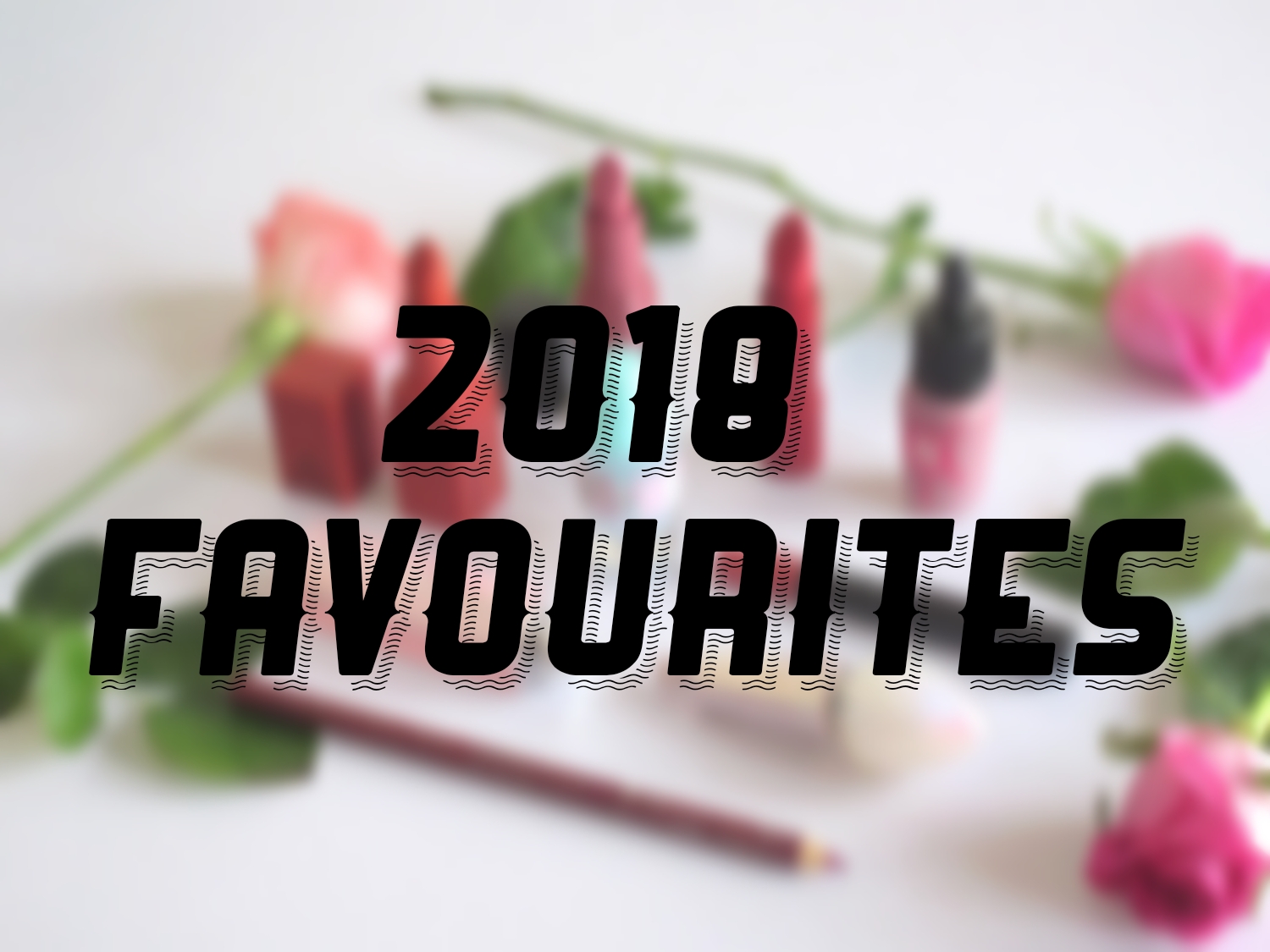 So, this is it. Another year comes to a close. 2018 was a strange year for me. It was mired in plenty of sticky situations but it did spare a few personal triumphs. All in all, I'm hoping and praying 2019 is better. For all of us. As per tradition here on the blog, here's a list of my Favourites – products I used all through 2018 along with a few recent additions. I tried my best to not include products I've featured in previous Yearly Favourites, just to switch things up, you know?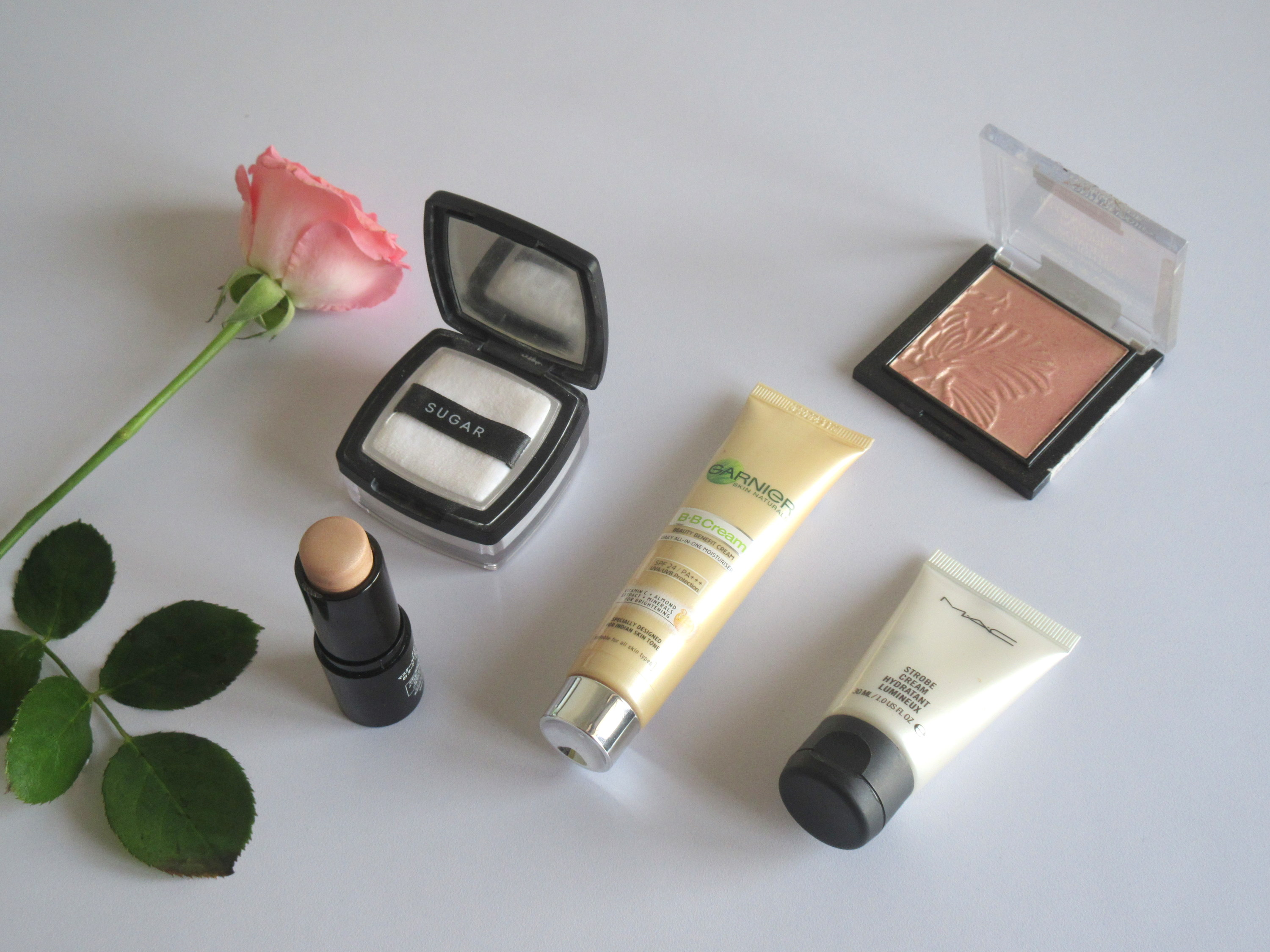 Sugar All Set Go Translucent Powder: Lightweight, no white cast, softly sets makeup and removes shine.
Maybelline Facestudio Master Strobing Stick (Nude):

Natural-looking cream highlighter, use fingers to warm up product and dab along places you'd like to highlight.
MAC Strobe Cream (Pinklite):

Imparts super pretty, lit-from-within glow. Works best under other face products. Can be used as a liquid highlighter too. Creamy consistency that never really sets.
Garnier Skin Naturals BB Cream:

The only recurring product from previous years. Lovely consistency, natural finish, has SPF but no flashback in photos.
Wet n Wild MegaGlo Highlighting Powder (Precious Petals):

Not a natural-looking highlighter in the least. Very metallic and intense. Packs a punch. Dust off the excess and use a light hand if you want to make it appear more natural.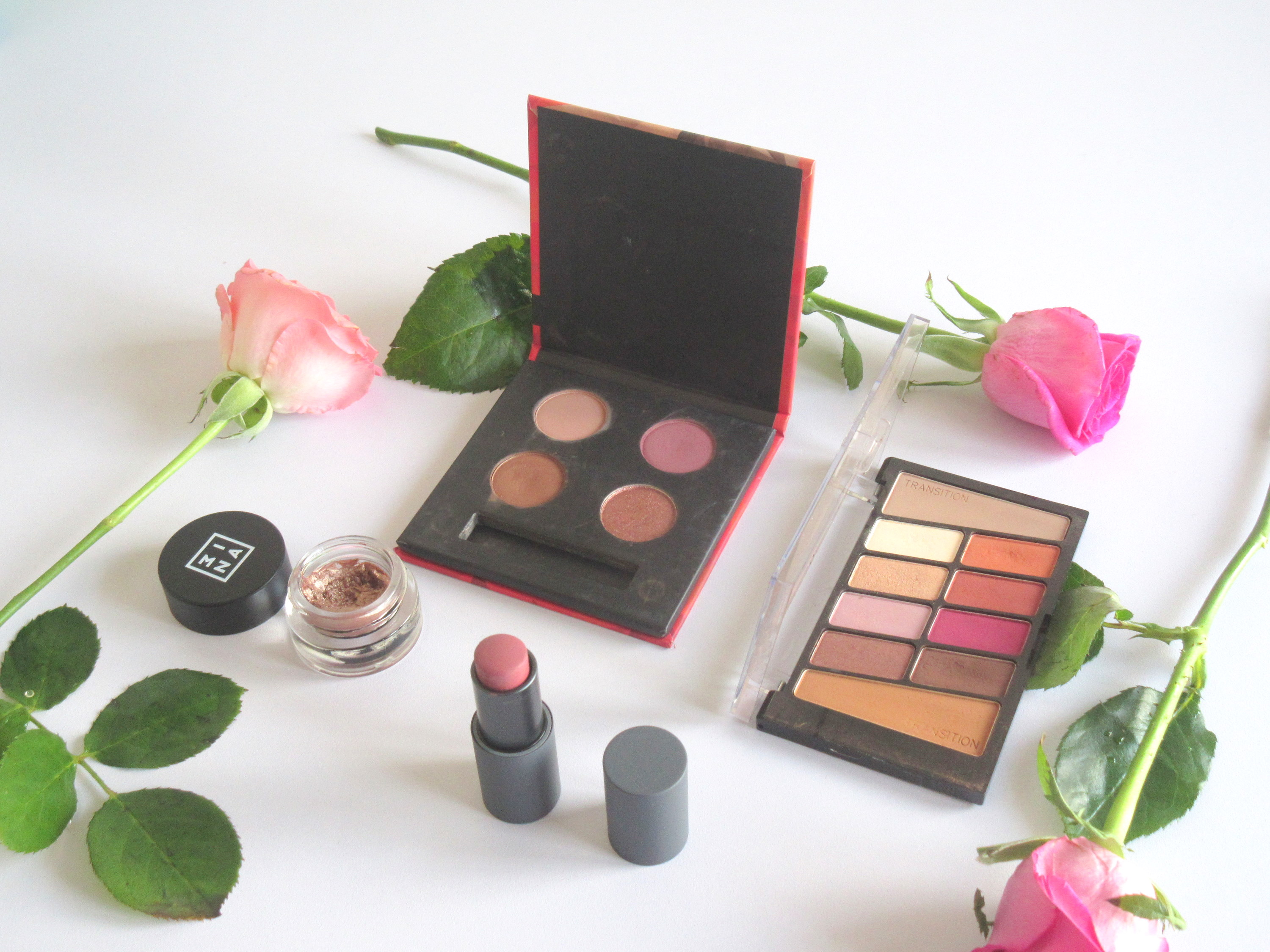 Wet n Wild Color Icon Eyeshadow 10 Pan Palette ( Rosé in the Air):

An affordable dupe for the Anastasia Modern Renaissance palette. Pretty shades, pigmented, blend-able, long-wearing. But the powders are loosely packed and there's a lot of product kick-up in the pan.
Sugar Blend The Rules Eyeshadow Quad (07 Applause): Lovely formula. Pigmented, smooth, blends easily, long-wearing. Packaging could be better, though.
Bite Beauty Multistick (Biscotti): A multitasking dream of a product. Can be used on the eyes, cheeks and lips. Cream formula that sets to a smooth powdery finish. Love using this on the eyes as a one-and-done wash of colour.
3INA The Cream Eyeshadow (313):

Mousse-y consistency. Blends easily. Pigmented. Sets and lasts for a long time.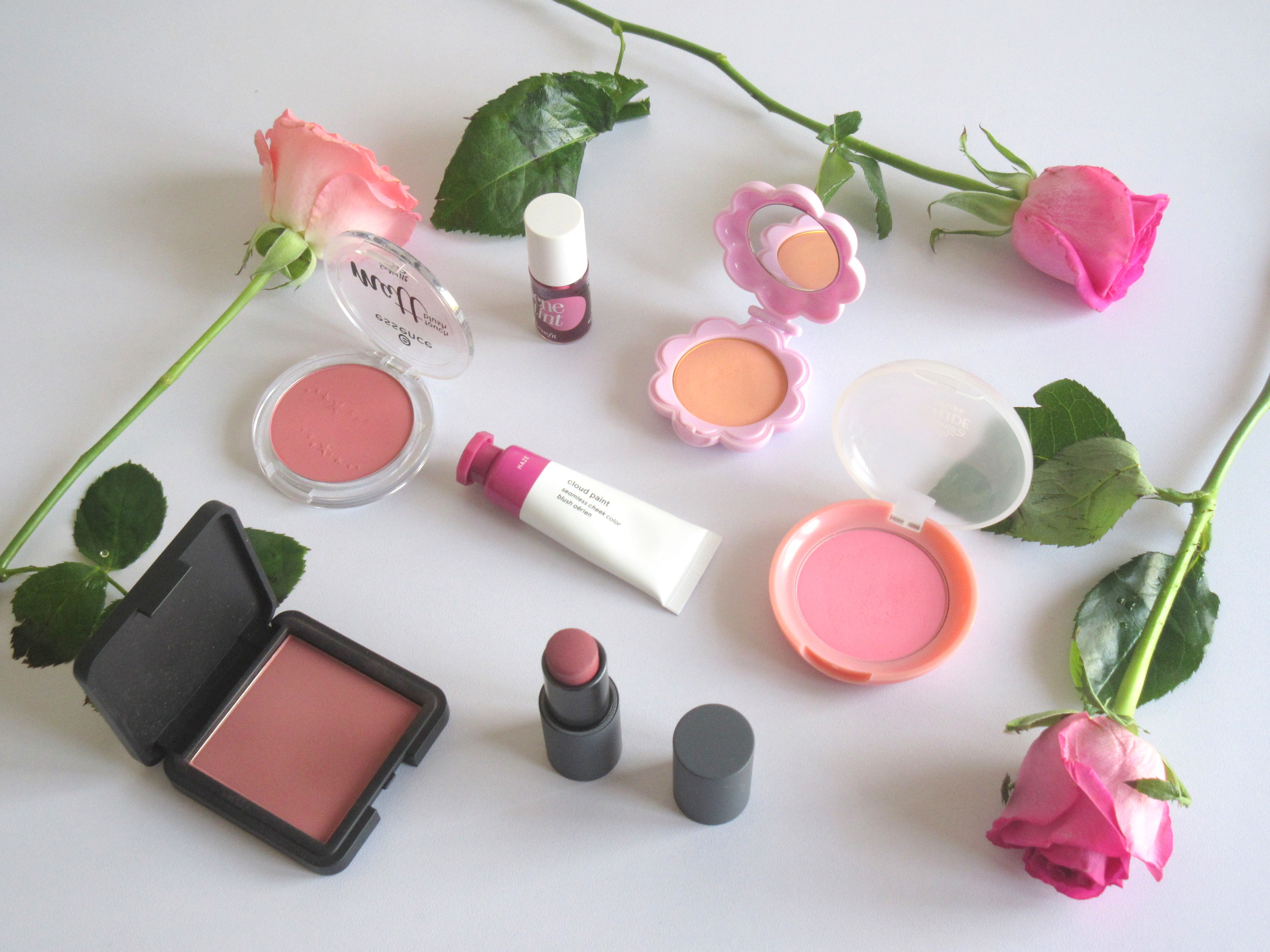 Glossier Cloud Paint (Haze):

Gorgeous colour. Gel-cream formula. Long-wearing. Multi-tasking.
3INA The Blush (313): Neutral rosy nude shade that goes with any look. Soft powder, smooth, wears well.
Essence Matt Touch Blush (10): Fun peachy shade. Smooth, quite loosely packed and kicks up a bit of product but blends easily and wears well.
Benefit Benetint Lip & Cheek Stain: Natural-looking watery stain. Blend quickly when using on the cheeks. Layer when using on the lips.
3 Concept Eyes Love 3CE Cheek Maker (Giving Pleasure): Matte apricot shade. Pigmented, soft, blends out nicely, wears well. Adorable packaging, too.
Etude House Lovely Cookie Blusher (#6 Grapefruit Jelly): Warm pink with a white base. Comes with an adorable puff. Quite powdery but blends out nice and smooth. Pigmented and wears well.
Bite Beauty Multistick (Biscotti): A multitasking dream of a product. Can be used on the eyes, cheeks and lips. Cream formula that sets to a smooth powdery finish. Adds warmth to the cheeks.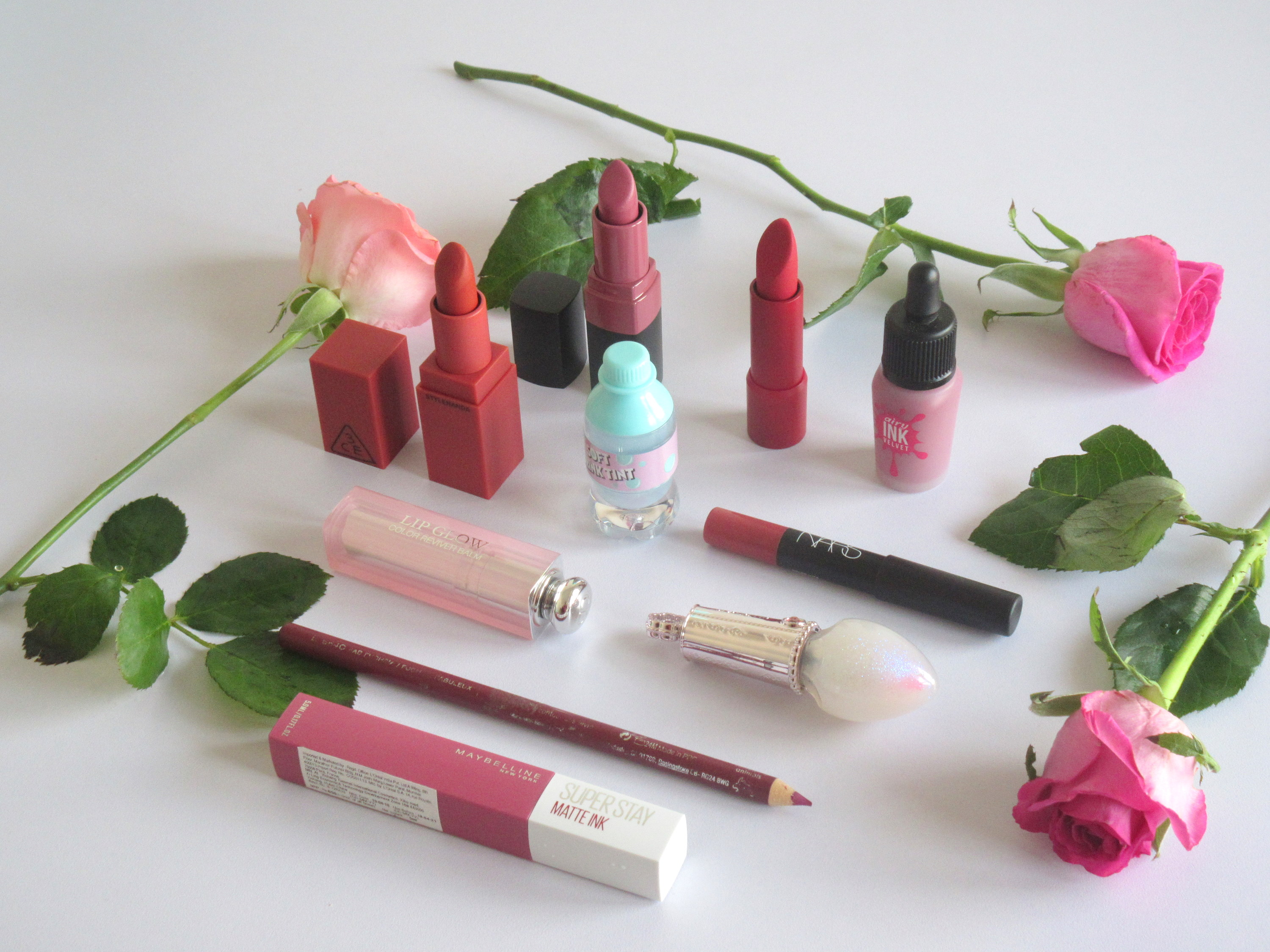 Bobbi Brown Crushed Lip Colour (Lilac):

Gives blotted, stained look to the lips. Comfortable. Easy to touch up. Cool-toned MLBB shade.
Clio Rouge Heel Velvet (02 Hottest):

Outstanding formula. Extremely pigmented, opaque and long-wearing. Comfortable, too.
Peripera Airy Ink Velvet (Dry Rose Brown/Bright Plum/Glimpse Brick Brown):

Mousse-y formula. Easy to touch up. Lightweight. Lasts well.
Etude House Soft Drink Tint (BL601 Milky Soda):

Only gloss in the line. Lovely consistency. Colour changes according to the warmth of your skin. Works well on its own and layers nicely over other products.
NARS Velvet Matte Lip Pencil (Dolce Vita):

Stunning colour and formula. Long-wearing. Needs to be sharpened, non-retractable.
Dior Lip Glow Hydrating Color Reviving Balm (005 Lilac): Bought quite a few lilac hued lip products this year, it seems. Amazing formula. Sheer wash of colour that adjusts to the warmth of your skin. Long-wearing balm.
Jill Stuart Forever Juicy Oil Rouge Tint (08 Apple Trick): Lovely gloss with specks of glitter running throughout. Non-sticky, comfortable formula.
Wet n Wild Color Icon Lipliner Pencil (Fab Fuchsia):

Creamy lipliner with good longevity. Affordable.
Maybelline Super Stay Matte Ink Liquid Lipstick (Lover): Cooler-toned MLBB hue. Sticky formula but long-wearing. Blot to get rid of stickiness.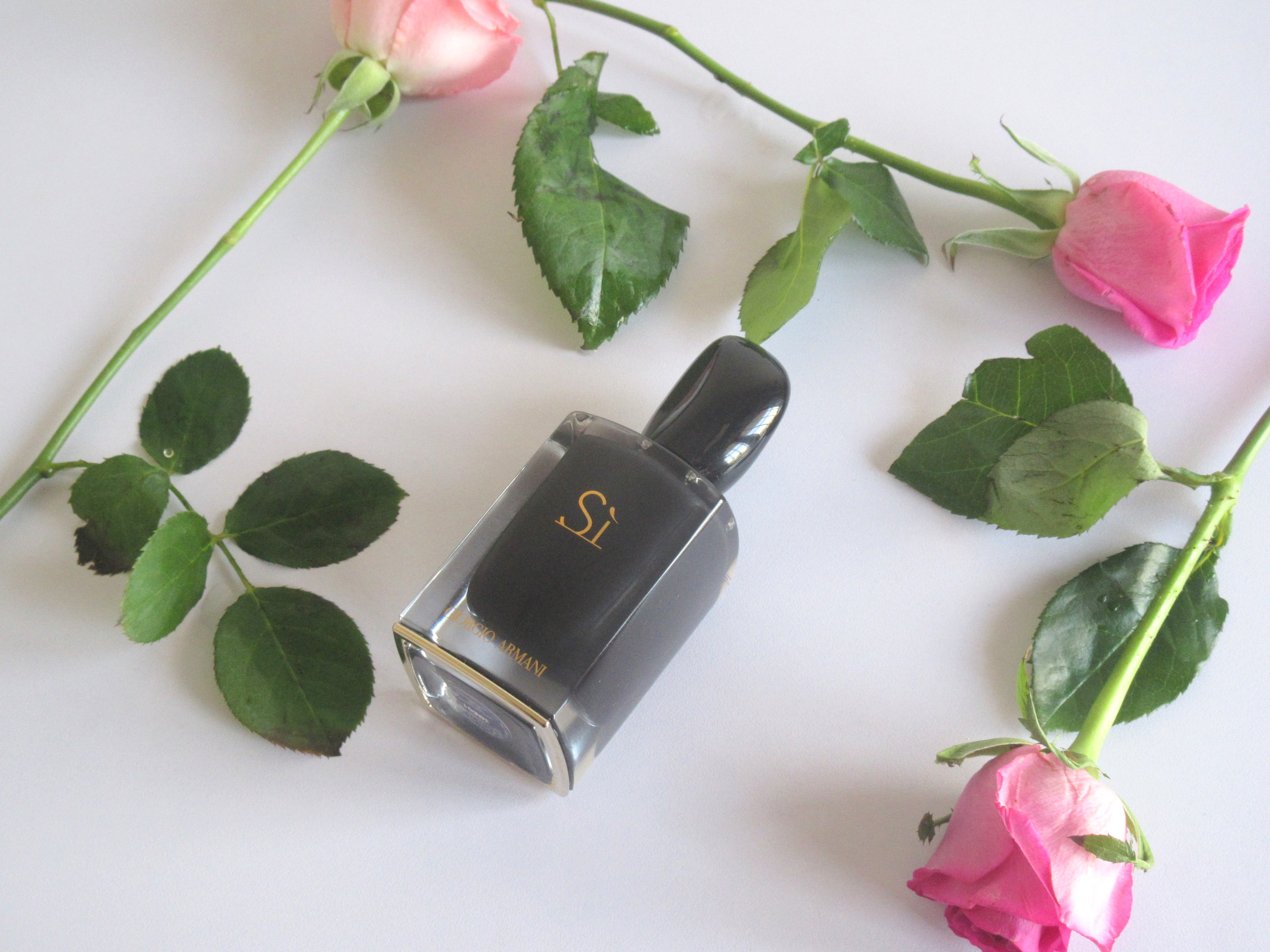 Sì Intense Eau de Parfum by Giorgio Armani: Most-worn scent of the year. Warm and sweet. Sensual. Impactful and memorable sillage.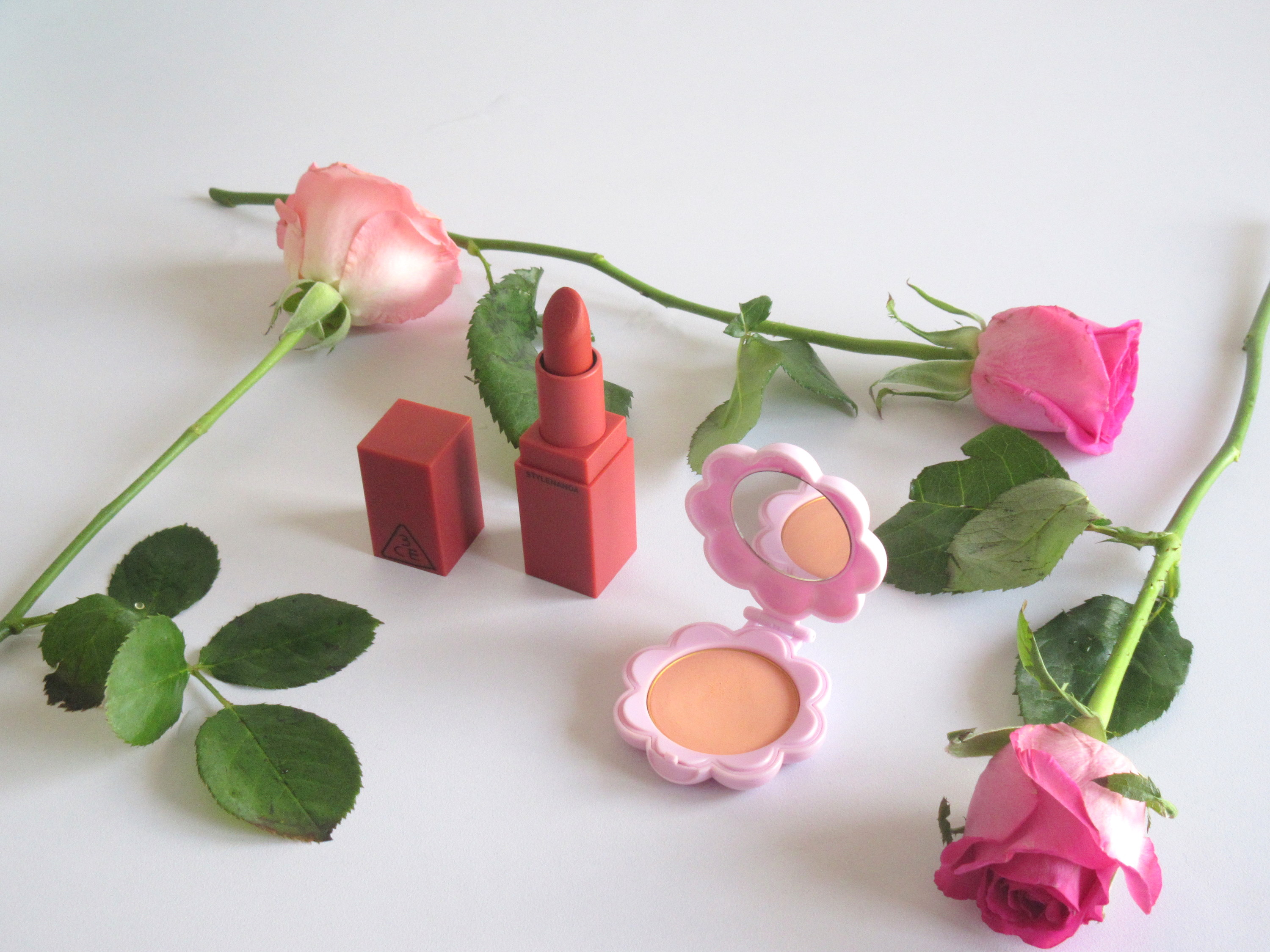 Favourite Brand of 2018: 3 Concept Eyes, by far! I tried a handful of products from the brand (only reviewed two so far but look forward to more) this year and wasn't let down by a single one. They have interesting products and feature colours that are unique but flattering.
Most Disappointing Brand of 2018: Too many to name! Klairs continues to be a disappointment. I should just stop buying any of their stuff. Was let down by a couple of COSRX products too.
We're done!
What were your best finds of 2018? Which products did you enjoy the most?