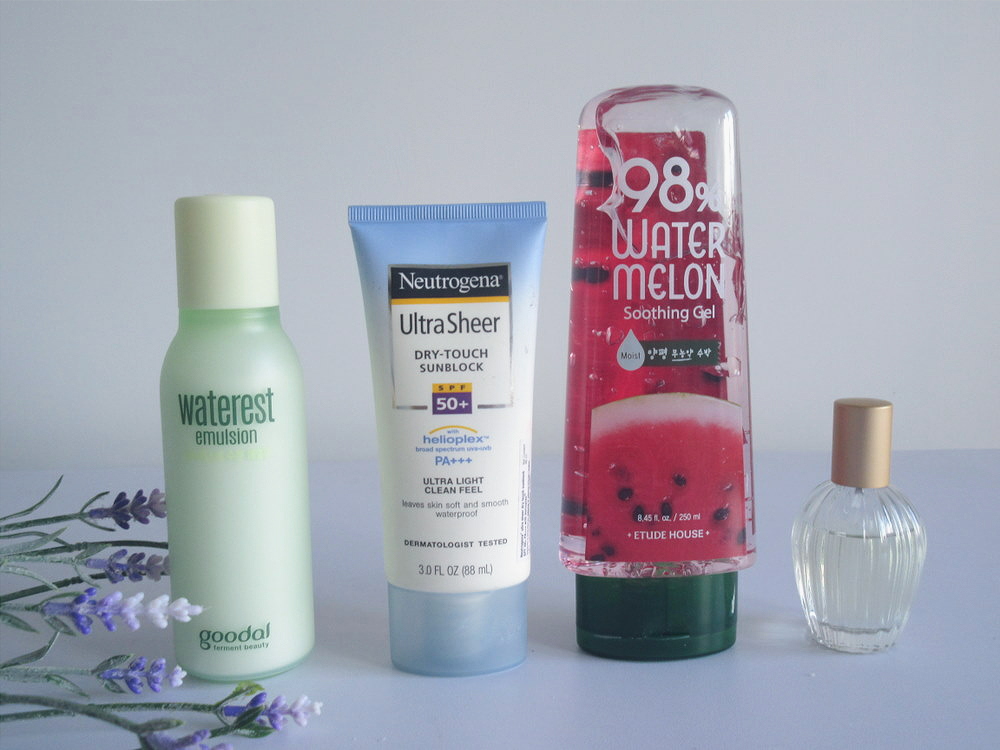 It's not half as glamorous as those Morning Routine videos you see on YouTube. Here's just what I've been doing before heading out to college lately.
I've been following this routine for a week now. While that doesn't sound like a long period of time, it is the longest I've ever followed a routine for.
July was such a great month. Cool, dreary weather and no work. Now, it's August. The heat and humidity is getting worse as each day goes by. So much so that you can't even buy ice-cream to cool off – it'll melt in your hands.
I find that doing this routine gives me the strength to face the sun and live through the day.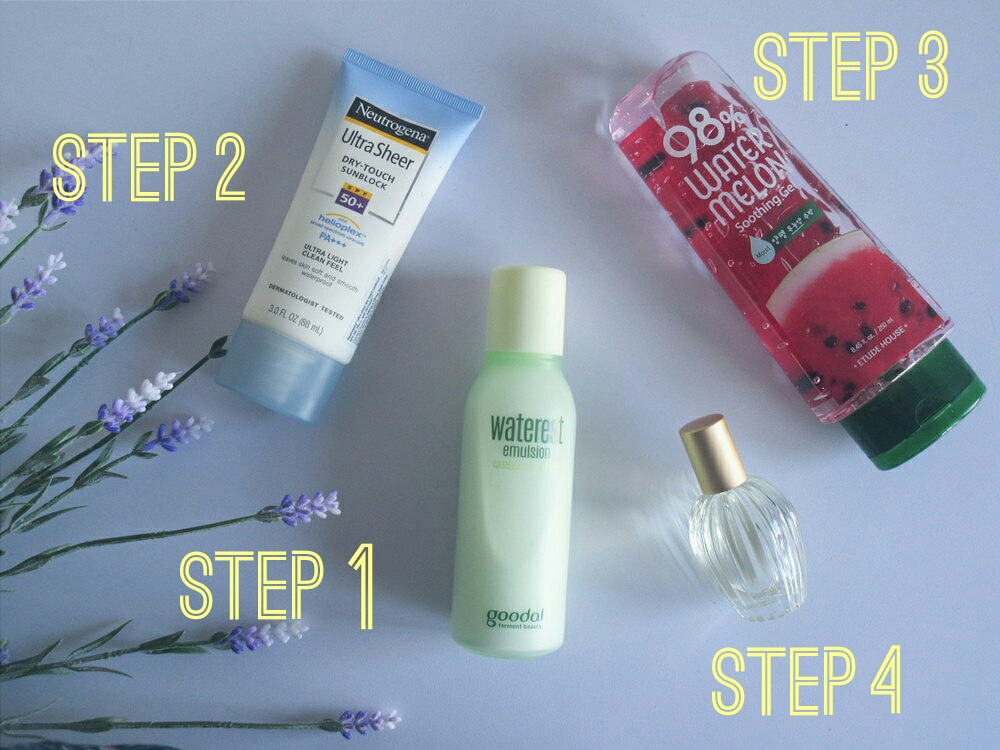 Right after I shower, I moisturise. I've been using this emulsion from Goodal lately and I've been liking it. I'll probably have a separate post dedicated to its wonders after I use it for a good amount of time.
Then, comes the crucial step. A step you absolutely mustn't skip out on. Sunscreen/sunblock is a must, especially if you know you'll be heading out in the sun. I've been using this Neutrogena one for a while now (a year, perhaps?). While I don't like it as much as I like my light-weight Japanese sunscreens, I just do not have the money to keep replenishing my Japanese sunscreen stash. This Neutrogena one is greasy and has that tacky finish that we all dislike but it's easily available and gets the job done.
Then, I apply some cooling gel to my body. Just to prep it for the day. I find my skin feels a lot fresher and more hydrated when I do this step. I've been really enjoying this Watermelon cooling gel from Etude House lately. It smells and feels so fresh!
My last step is to mist. Before putting on perfume, I like to spray body mists all over my body to combat any form of body odour. Misting right after a shower not only feels great but you feel a lot cleaner and fresher at the end of the day. This mist is from Marks & Spencers (in the Lily of the Valley variant). It's not cheap but it's under a 1000 rupees and I find they hold up to heat the best among all the mists I've tried.
♥ A random post to start off the week. I'll be back to talk about a cushion blush on Wednesday hahaha.