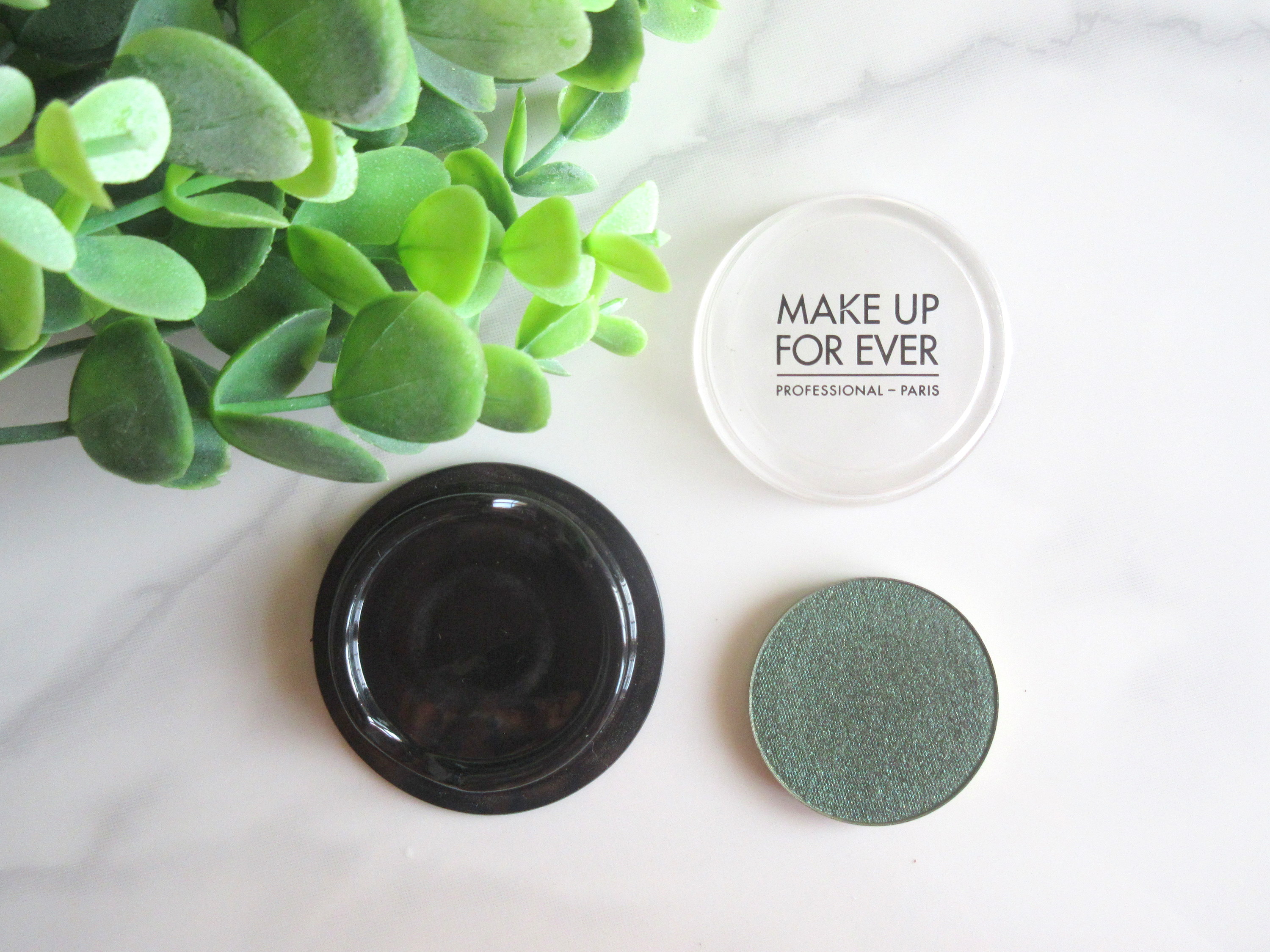 I gather they've reformulated this line of eyeshadows and I do think it was a good idea. But here's the shadow I own from their original formula.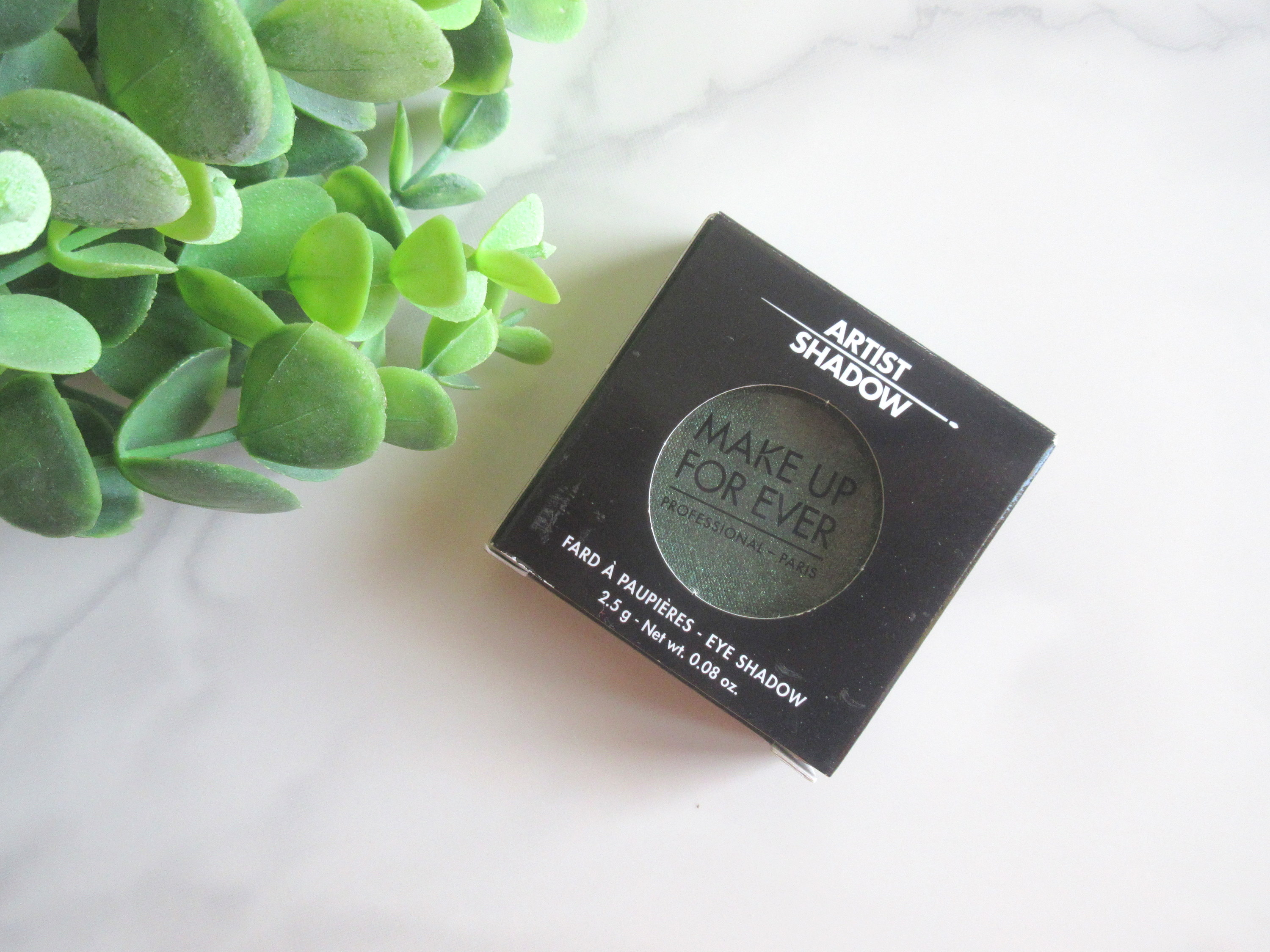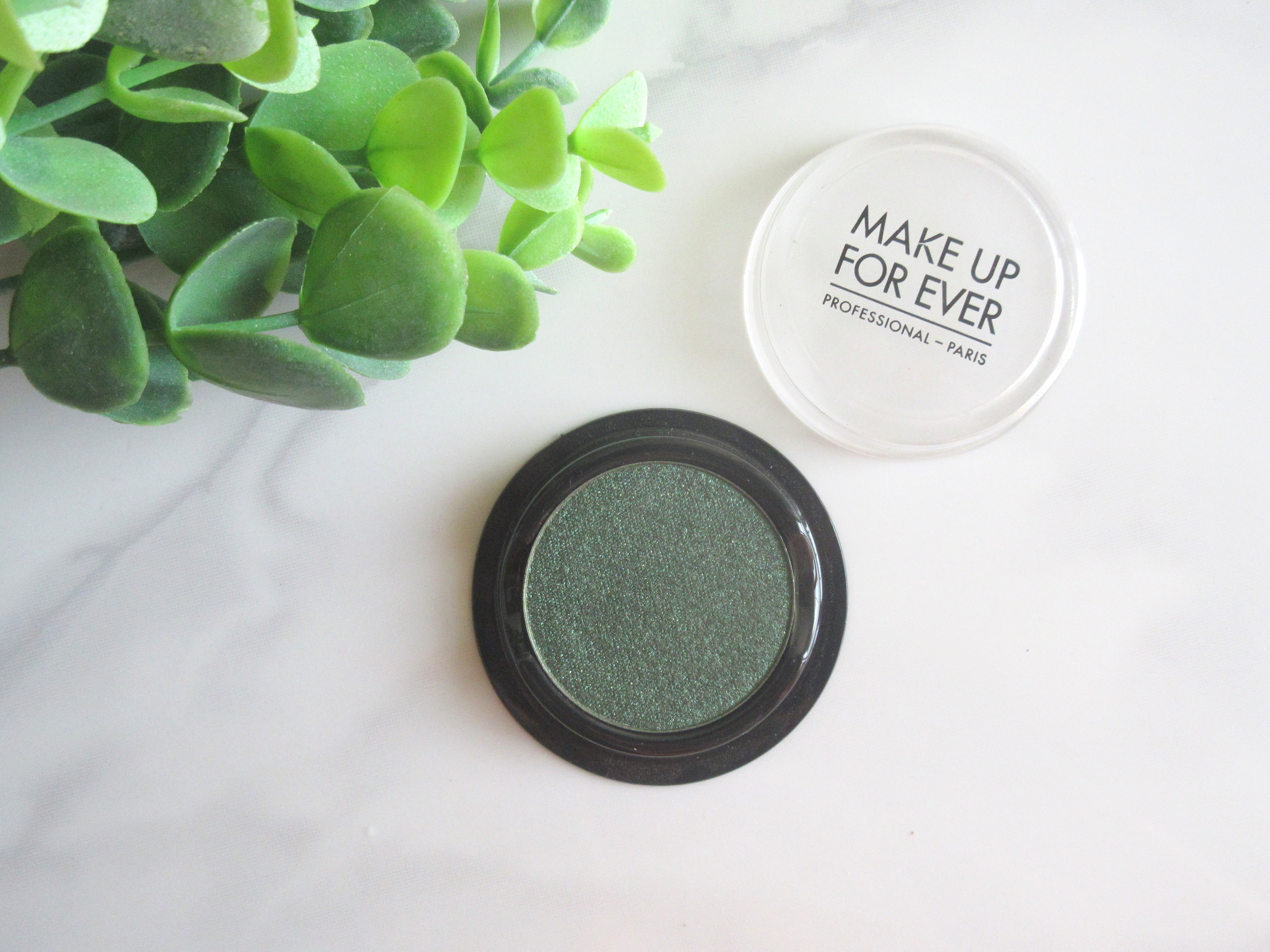 I thought things were fishy when these were on sale last year. At a 50% off price, to boot. Of course, a revamp was in the works. I had previously swatched these in Sephora stores and was largely unimpressed. But I still picked up a shadow during the sale; my reasoning remains foggy. Perhaps I was on one of my emotion-driven shopping sprees. Those tend to happen a lot – I am a Cancerian.
Anyway, for someone who loves green so much, I only have a couple of green eyeshadows and such. The addition of this little guy from MAKE UP FOR EVER, I thought, ultimately, was sensible.
MAKE UP FOR EVER makes a few different finishes in this line of shadows – Glitters (D), Mattes (M), Metallics (ME), Satins (S) and Shimmers (I). I'm unaware of how many original shadows were retained after the revamp and how many are entirely new shades.
One thing's for sure, the shade I bought, 'D306 Bottle Green' was a part of the old line-up (clearly) and is still a part of the newer offering.
I suppose I fall in the minority of single-shadow-loving people. I don't particularly enjoy palettes nor do I get much use out of them. I do like duos, trios and quads. But I love singles the most. Understandably, I was expecting it to come in a little eyeshadow compact – much like MAC's single shadows – and not simply in the pan like it did. I'm not complaining, of course. It went straight into a fairly empty palette where I store a couple of singles from Colourpop (review scheduled to follow after this).
This shadow is quite stiff and densely packed. I also think it's quite sheer, for some reason. While I, again, am in the minority where sheer eyeshadows are found to be lovely, I think darker and stronger shades definitely do require a punch of pigment. It's not as deep or opaque as I had expected it to be.
That being said, it's still quite smooth. Despite, essentially, being a "Glitter"/"Diamond" finish. I like using a flat synthetic brush with this. I find that those are the best way to make them seem more opaque. It takes a little effort to blend out but the eventual outcome is rather nice.
Plus, this eyeshadow is extraordinary when it's layered over a base of some sort. I've used it over a black kohl liner base as well as a forest green eyeshadow crayon base. Both times it has looked spectacular. I think it's best to use this shadow that way – to do a fun, unconventional smokey eye. I don't think it holds its own otherwise. It's also, of course, very long-wearing. Add a base to the equation and it's even more of a performer.
'D306 Bottle Green' is a bottle green with specks of golden pearls running through it.
∴ I think these are an easy pass unless you see a colour that catches your eye. I'd still ask you to swatch them in-store, if possible, because they retail for a pretty penny.
PRICE AND QUANTITY: 17 USD for 2.5 grams of product (retails for 1400 INR locally, jeez).
AVAILABILITY: MAKE UP FOR EVER, Sephora, Nykaa etc.