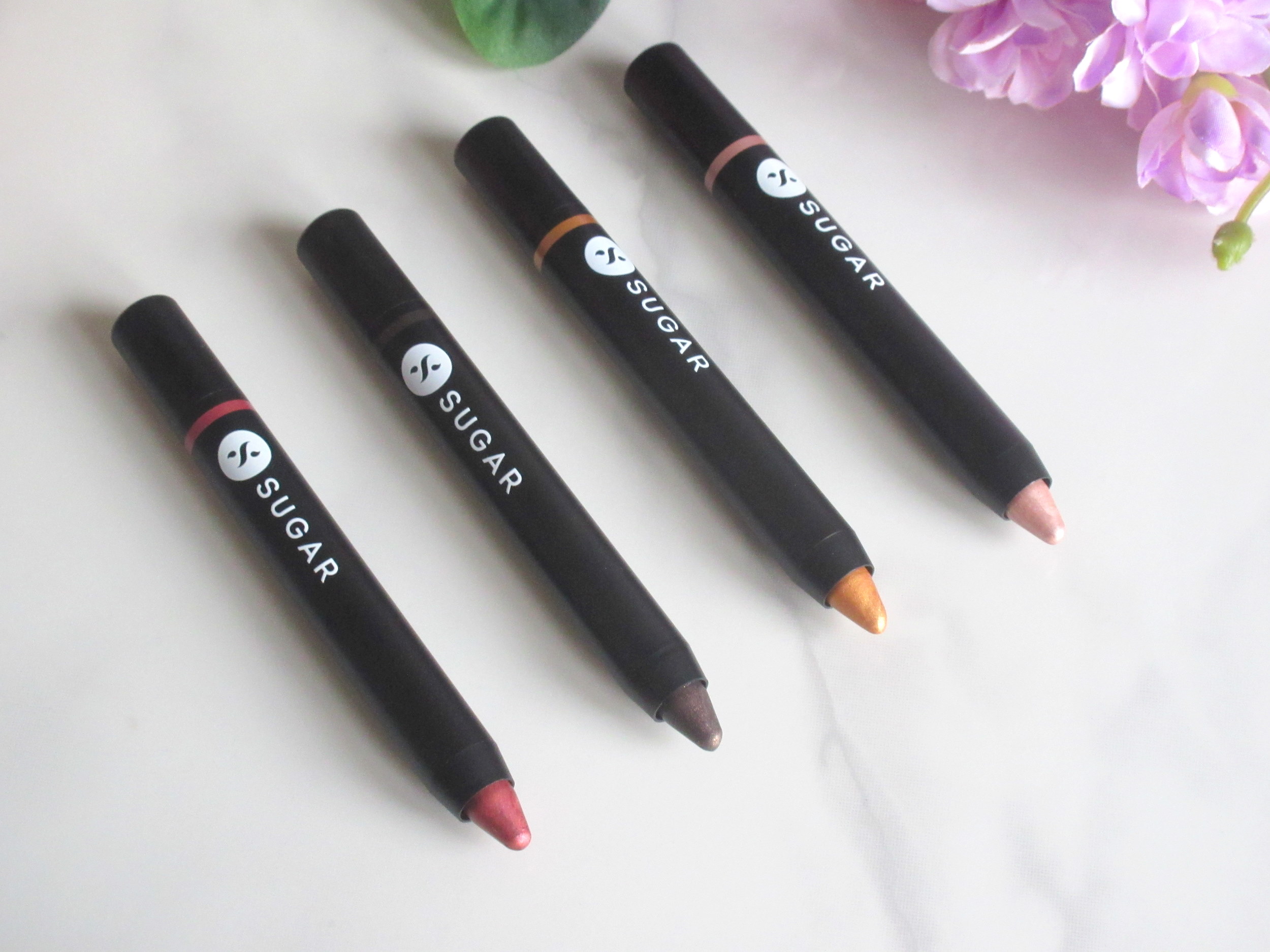 It's the last day (Day #7) of Sugar Week and we're wrapping things up with a neat bow on top today!
THE BACKSTORY: I can't believe I powered through Sugar Week! Jeez. It's been a while since I've done this and it feels awesome. I'll do another one of these soon, I promise. For today, let's both enjoy these eyeshadow crayons.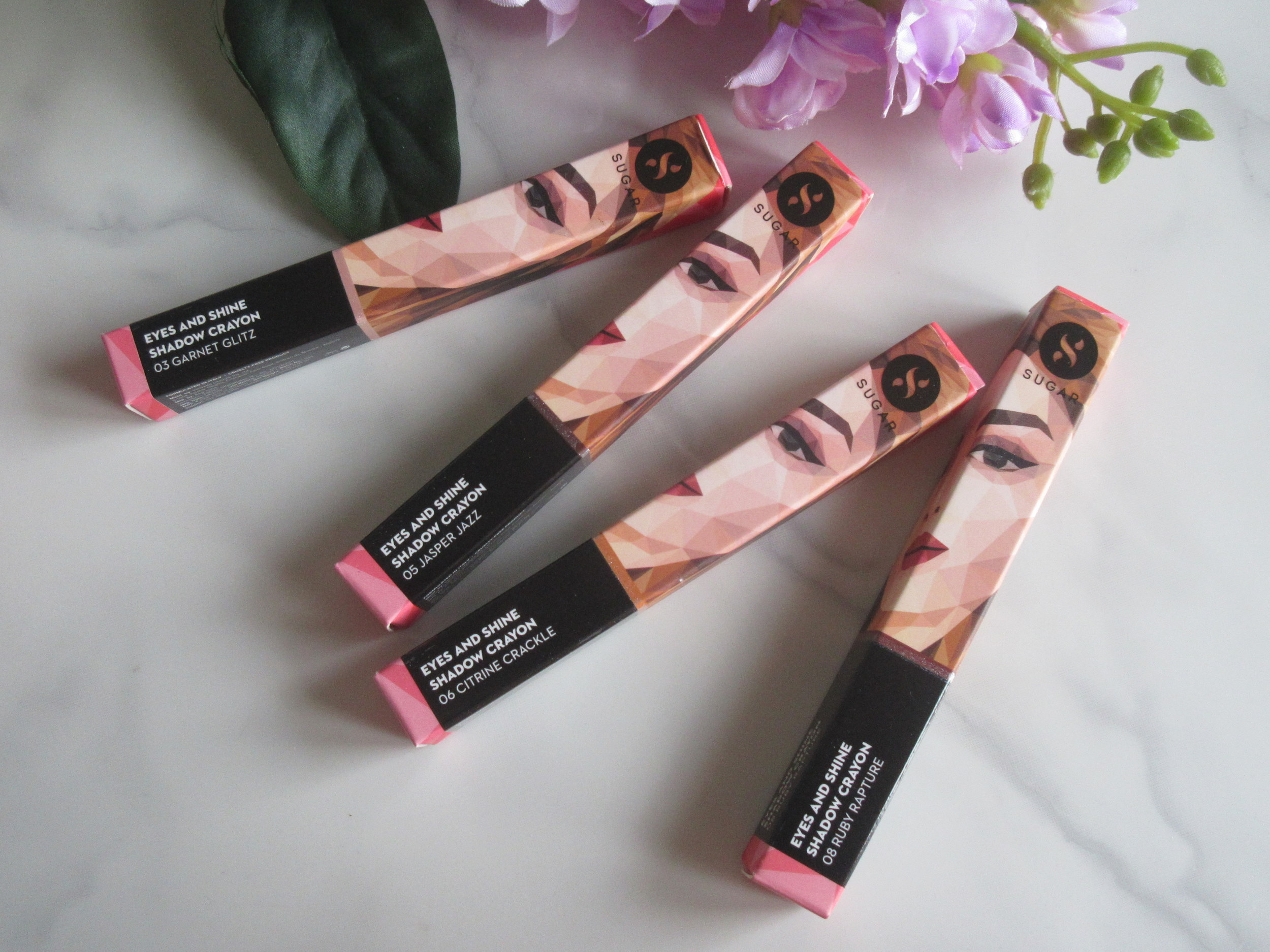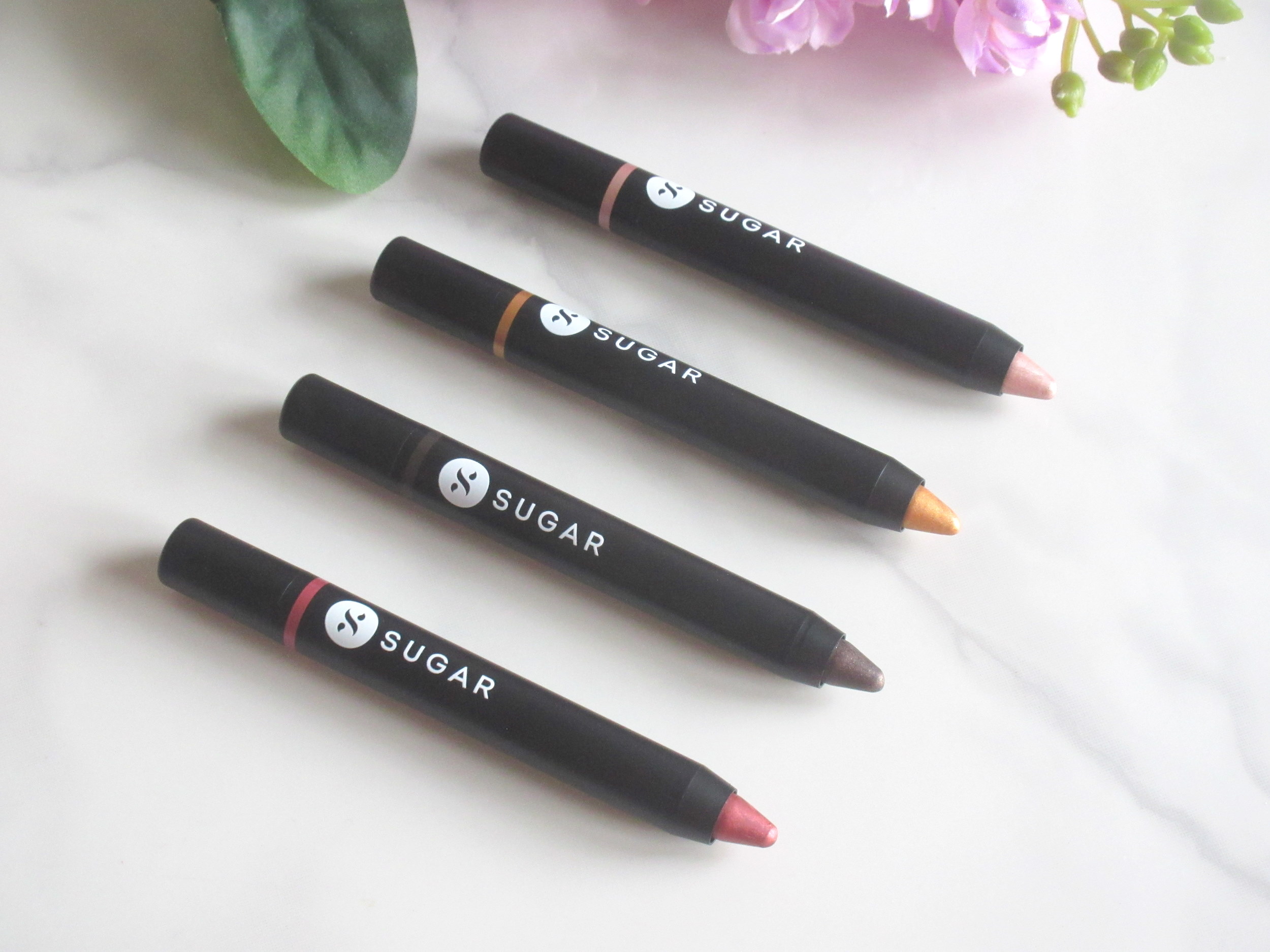 THE PRODUCT: These come in sleek black units with colour-coded strips toward the bottom. The best part is that these are retractable. Sharpening eyeshadow crayons would be just wasteful but you don't have to worry about that when you buy these.
These eyeshadow crayons are… decent. Nothing ground-breaking; neither in terms of formulation nor in terms of colours.
These are pigmented but the colour pay-off differs slightly from crayon to crayon. Not all of them are smooth, I'll say that much with certainty.
But for the most part, these do glide on the eyelids without much tugging and are fine to work with as long as you tend to work quickly. These set and once they do, you won't be able to blend them to suit your preferences. As you diffuse the colours, a lot of the opacity is lost so it's good to know that these layer well too.
These last for a long time on the lids, especially when you use them as a base and layer other shadows on top. They last well on their own too, it's just that they crease quicker. And, yep, they do crease.
A problem I've encountered with these eyeshadow crayons is how often they fall out of their units. I mean, after a point, it got so darn annoying that I stopped reaching for them entirely.
Another problem I've found with these is how they have a very soft consistency wherein they melt like blobs when they come in contact with the skin. Not cute.
As for the colours, I personally feel they're very uninspired. That doesn't necessarily have to mean that they're bad. They're just colours the company can foretell will sell, given the general public's love for metallic gemstone-inspired shades. The fact that they have three similar-looking gold shades in the first launch itself is quite telling.
So, yeah, these are fine. Just fine. I've tried a ton of better eyeshadow crayons, some more affordable and some pricier, but these will get the job done for you.
SWATCHES AND SHADES: There are currently 10 shades available in this range. A shade extension would be interesting. Here are the descriptions as per the swatches above –
03 Garnet Glitz – Metallic soft seashell pink (no garnet involved in this colour unlike its name suggests).
06 Citrine Crackle – Metallic copper-yellow-gold.
08 Ruby Rapture – Metallic cranberry.
05 Jasper Jazz – Dark chocolate brown with beautiful gold glitters running through.
02 Emerald Ecstasy – Metallic forest-green.
01 Sapphire Sizzle – Metallic cobalt.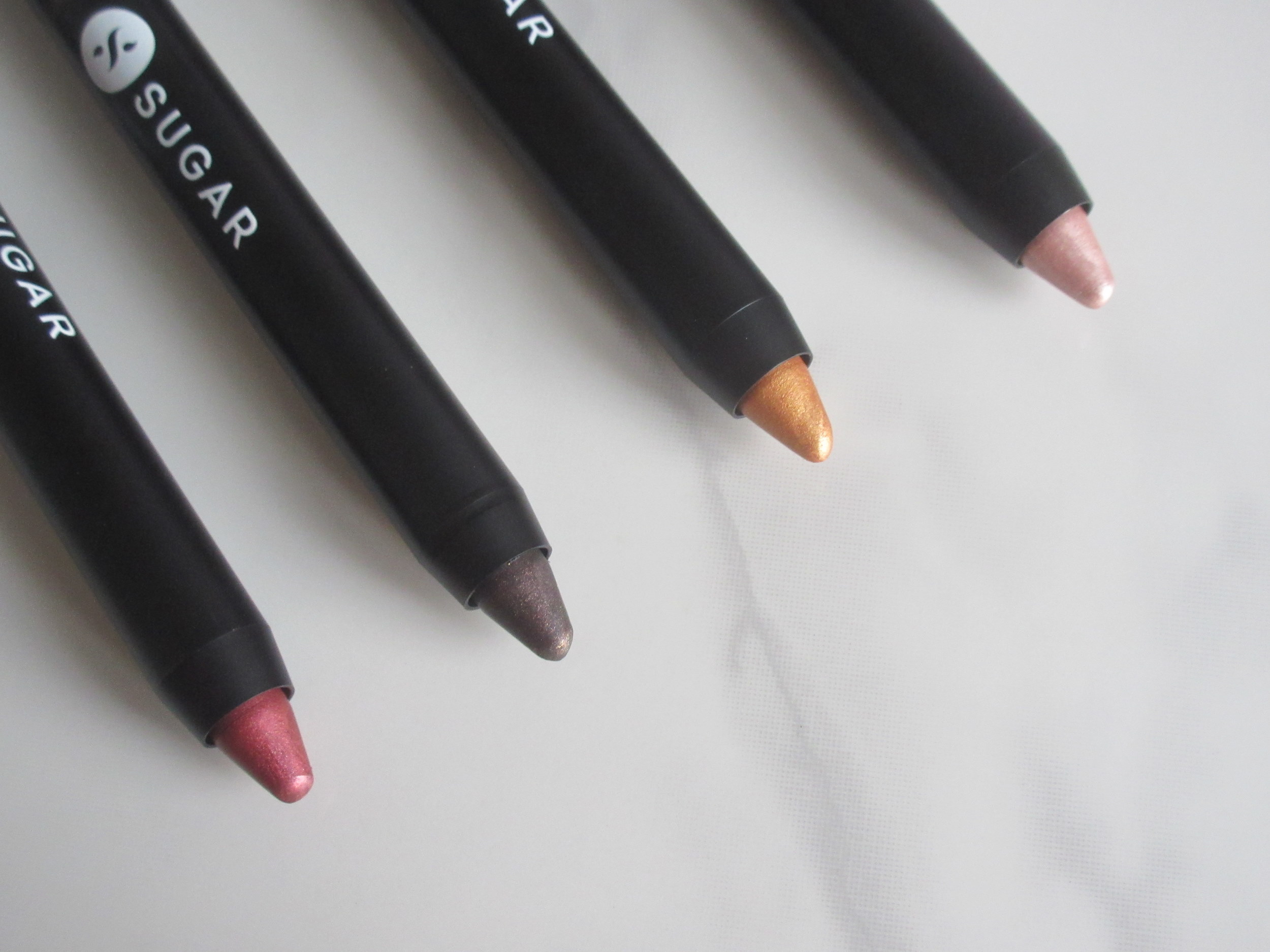 PRICE AND QUANTITY: 599 INR for 2.4 grams of product.
AVAILABILITY: Sugar counters, Sugar Cosmetics, Amazon etc.
♥ OVERALL: I would say these aren't all too bad. They aren't great but they're not bad either. They're in the middle. If you can deal with how they fall out of the unit all the time, you can pick up a colour or two as per your needs.
Sugar Eyes And Shine Shadow Crayon
599 INR
Pros
Pigmented and opaque.
They are easy to apply and blend out.
These also layer well.
Colours are a great assortment for both everyday wear and special events.
Retractable. No sharpening required.
Cons
Soft and crumbly.
Product often falls out of its unit.
Not crease-proof.