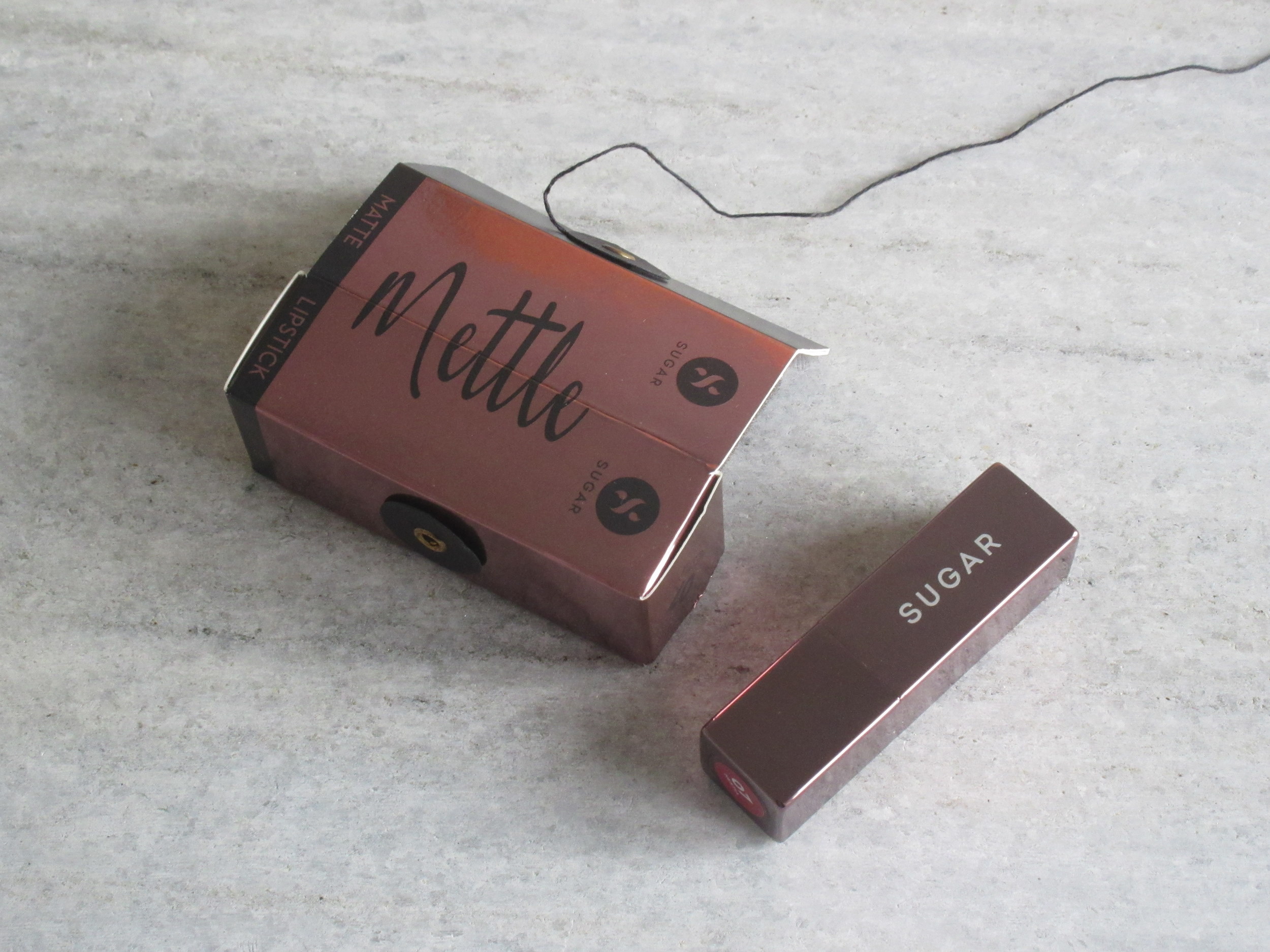 It's Day #6 of Sugar Week and we're very close to wrapping things up.
THE BACKSTORY: Sugar's really trying to step things up through the Mettle range. One look at the packaging and you'd know. They must've also spent quite a bit on those promotional videos and shoots. That also explains the price.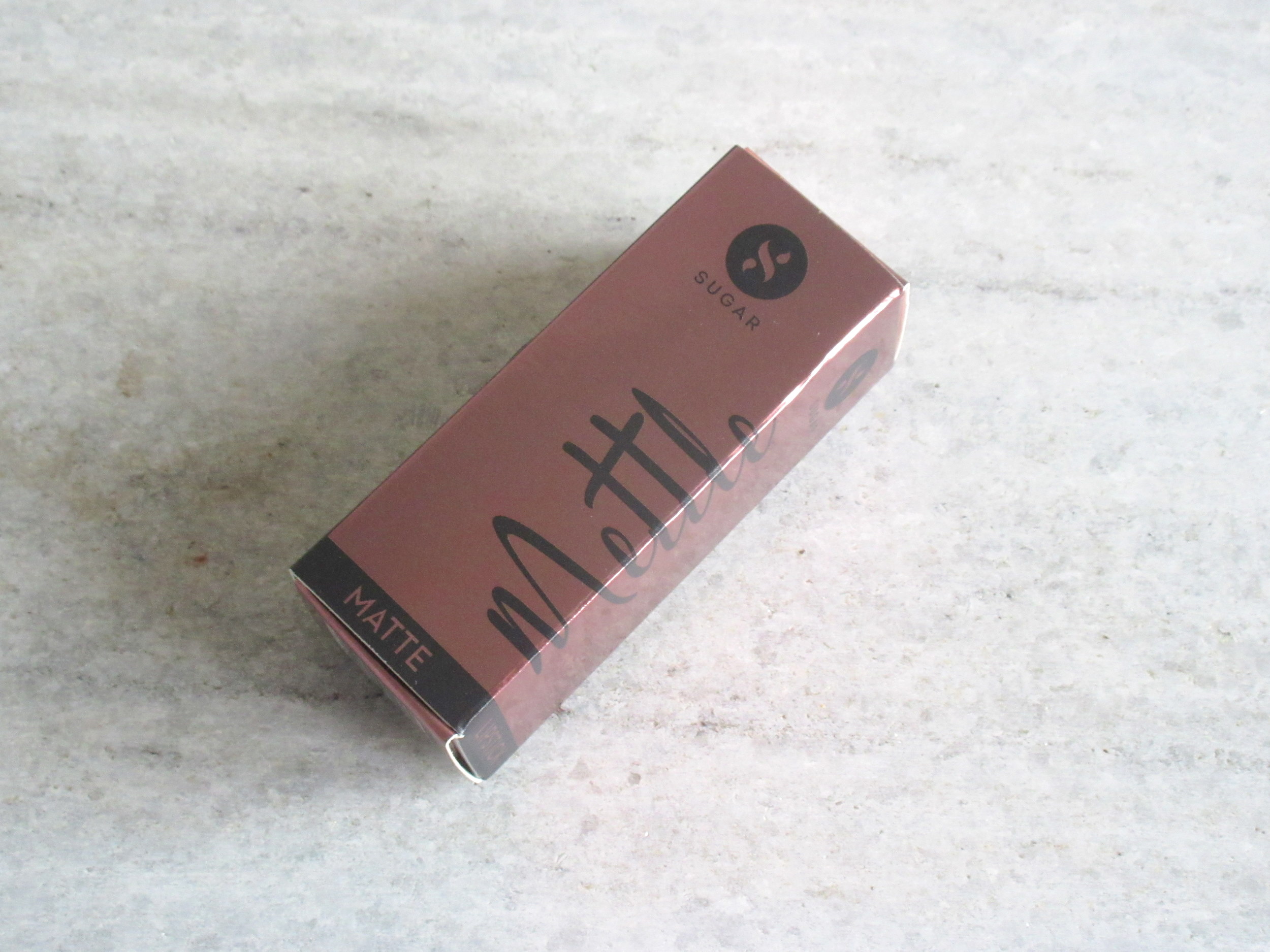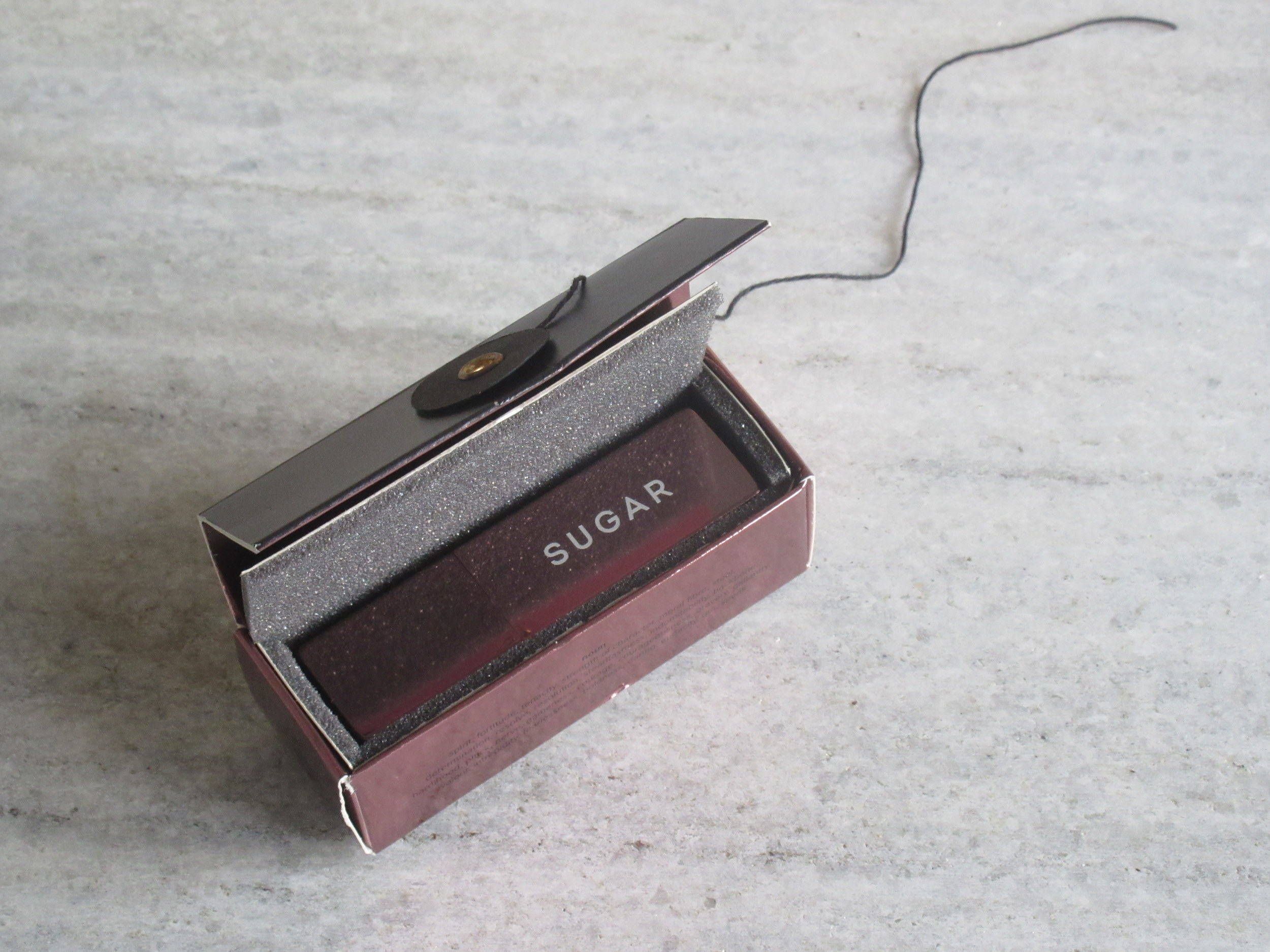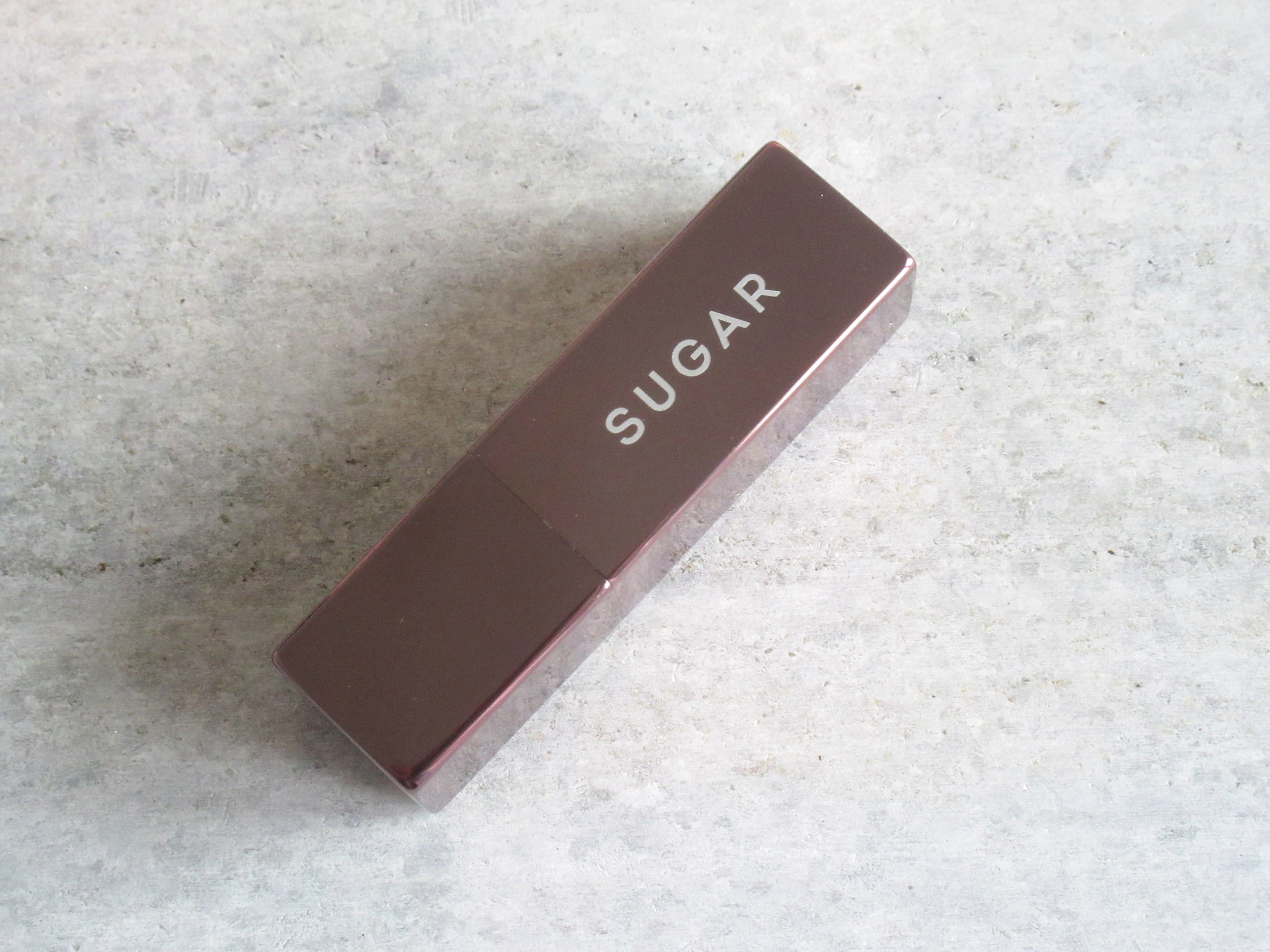 THE PRODUCT: These come in a cardboard box which closely mirrors how some Pat McGrath products are packaged. It's just Sugar trying to step up their game from their usual PicsArt Graffiti-esque outer packaging. The lipstick itself is housed in a sleek rose-gold unit. The Sugar logo is embossed on top of the lid. A nice touch, might I add. However, these lipsticks don't click shut. They come with a magnetic closure, which I'm not a fan of.
The lipstick itself is rather nice. Great pigmentation, colour pay-off and decent opacity. Mostly transfer-proof, surprisingly.
I would definitely say it has a velvet-matte finish. It's not flat-matte and feels plush on the lips initially. It goes on smoothly, without much tug and tear.
However, I truly don't think this lipstick performs all too well over a longer period of time. It starts to crumble from the inside of the mouth, it starts feeling papery matte. The longevity is questionable as it depends on what you're up to.
I know I started off by saying the lipstick is nice. It really is, in the beginning. But over time, it's not good at holding up.
If you love the colour you bought but have similar problems, I would definitely suggest adding a balm/gloss on top to fix some of the issues. It won't be transfer-proof or as long-wearing then but it still beats crumbling and textural issues. Prep before application also helps.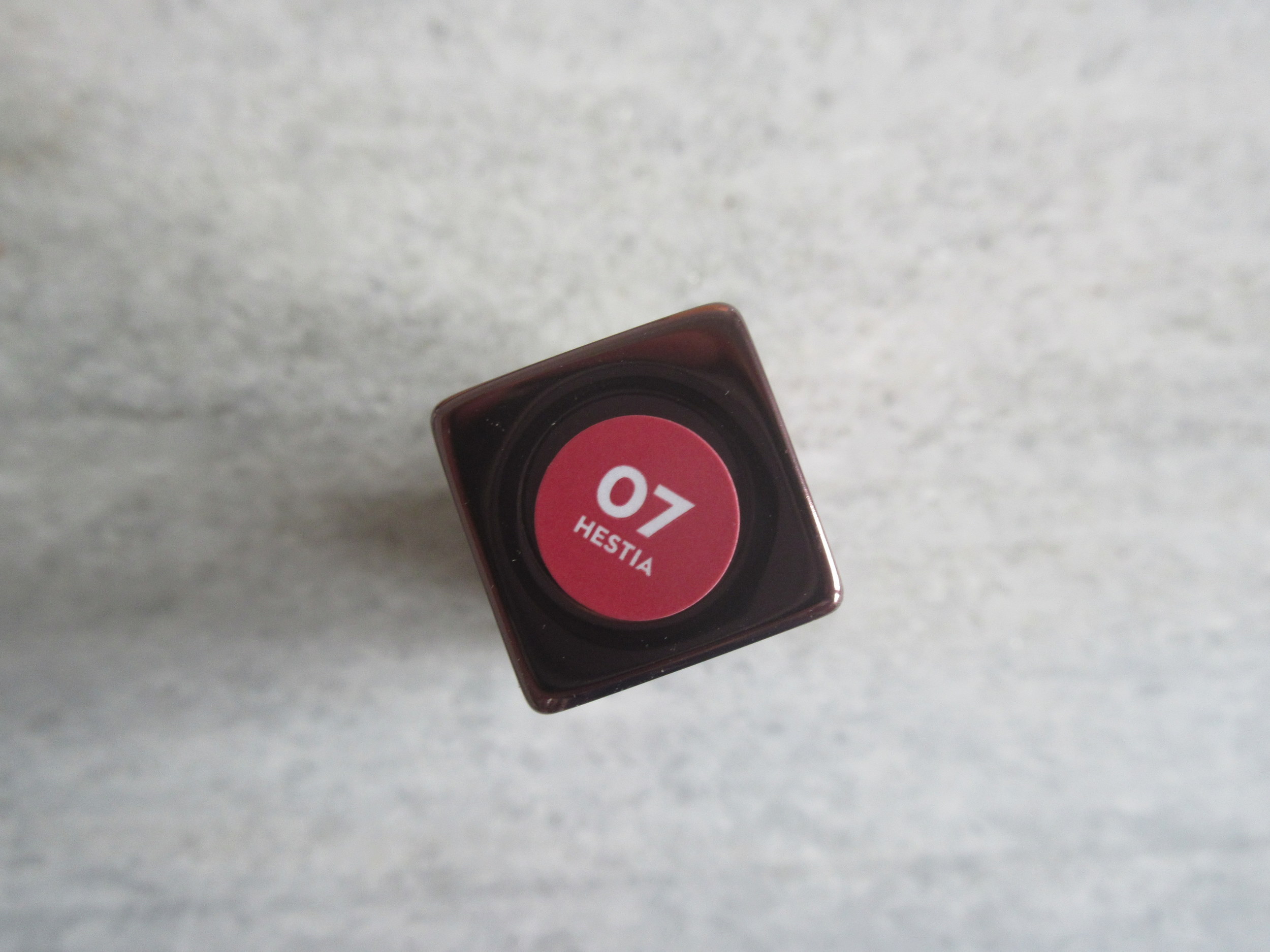 SWATCHES AND SHADES: There are currently 10 shades in this line. There may be shade extensions in the future.
'07 Hestia' – described as a "mauve nude" but is actually a rose-nude on me. I don't see any mauve in it at all.
PRICE AND QUANTITY: 1099 INR for 3.5 grams of product.
AVAILABILITY: Sugar counters, Sugar Cosmetics, Nykaa, Amazon etc.
♥ OVERALL: I think these are a happy skip. Not saying these are bad but I don't think they're worth the price. If you see a colour you adore and absolutely must own, wait for a sale or use a discount code.
Sugar Mettle Matte Lipstick in '07 Hestia'.
1099 INR
Pros
Pigmented and opaque.
Smooth and easy to apply.
Gorgeous packaging.
Velvet-matte finish.
Cons
Price is steep.
Doesn't wear well over time.
Feels dry after some time.
Starts crumbling after some time.