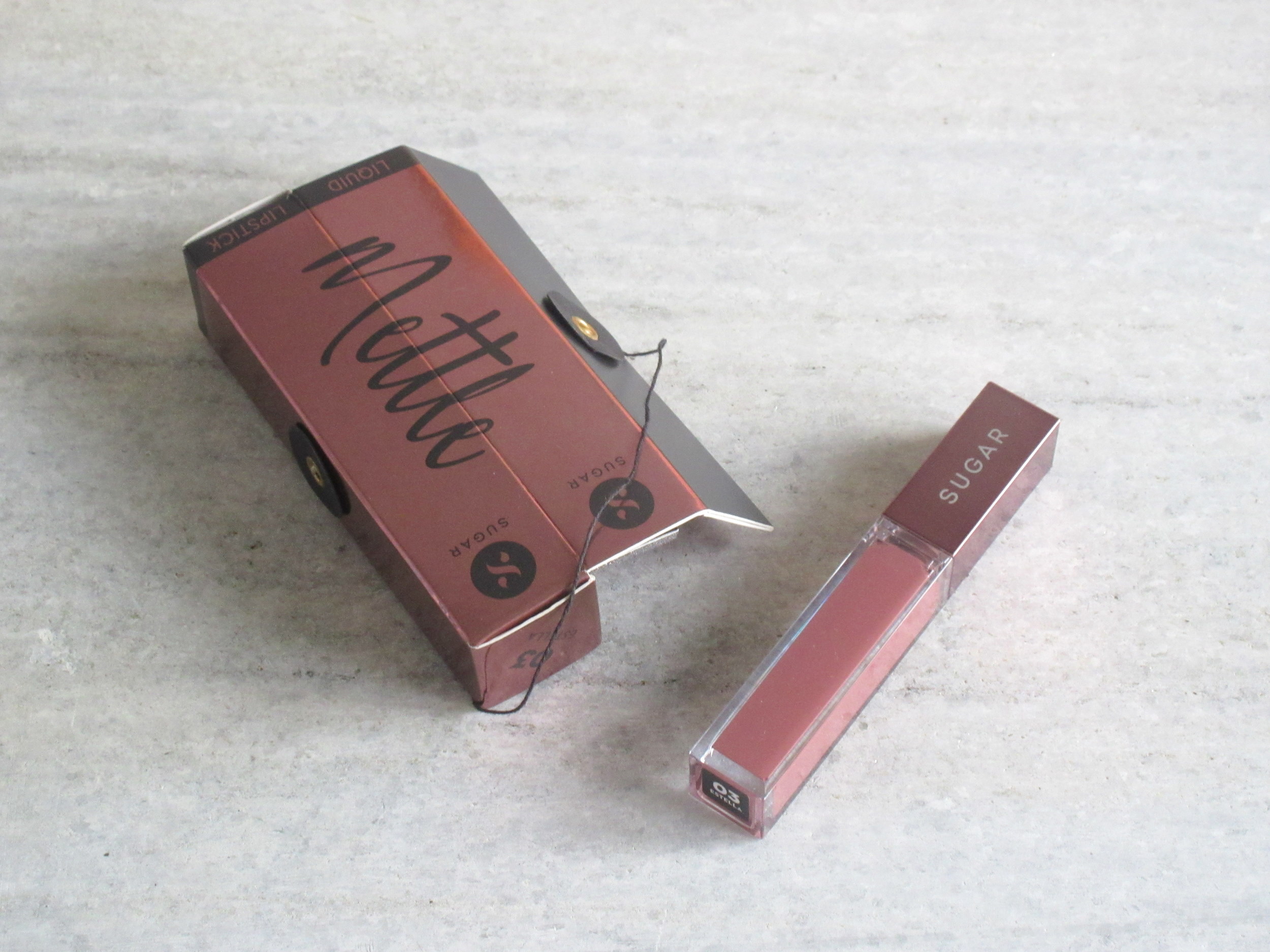 It's Day #5 of Sugar Week and we have one of their newer launches up for review here.
THE BACKSTORY: I honestly do not know why I decided to buy something from this range when they're so exorbitantly priced. I was probably sloshed. I dunno. What's more, I chose a colour that I thought I could get some wear out of on a regular basis but it's just so terribly unflattering on me… Bad choices were made that night, folks.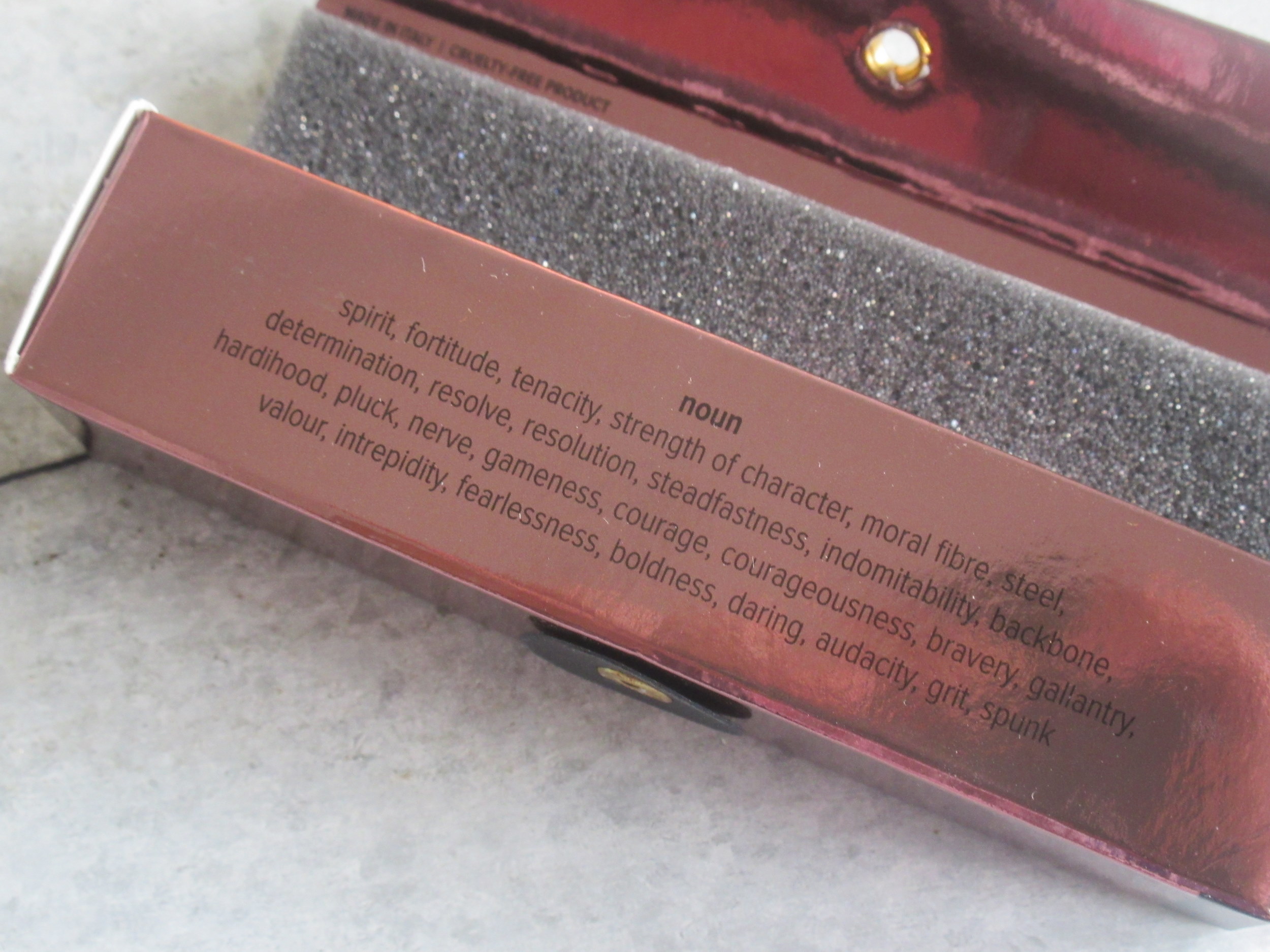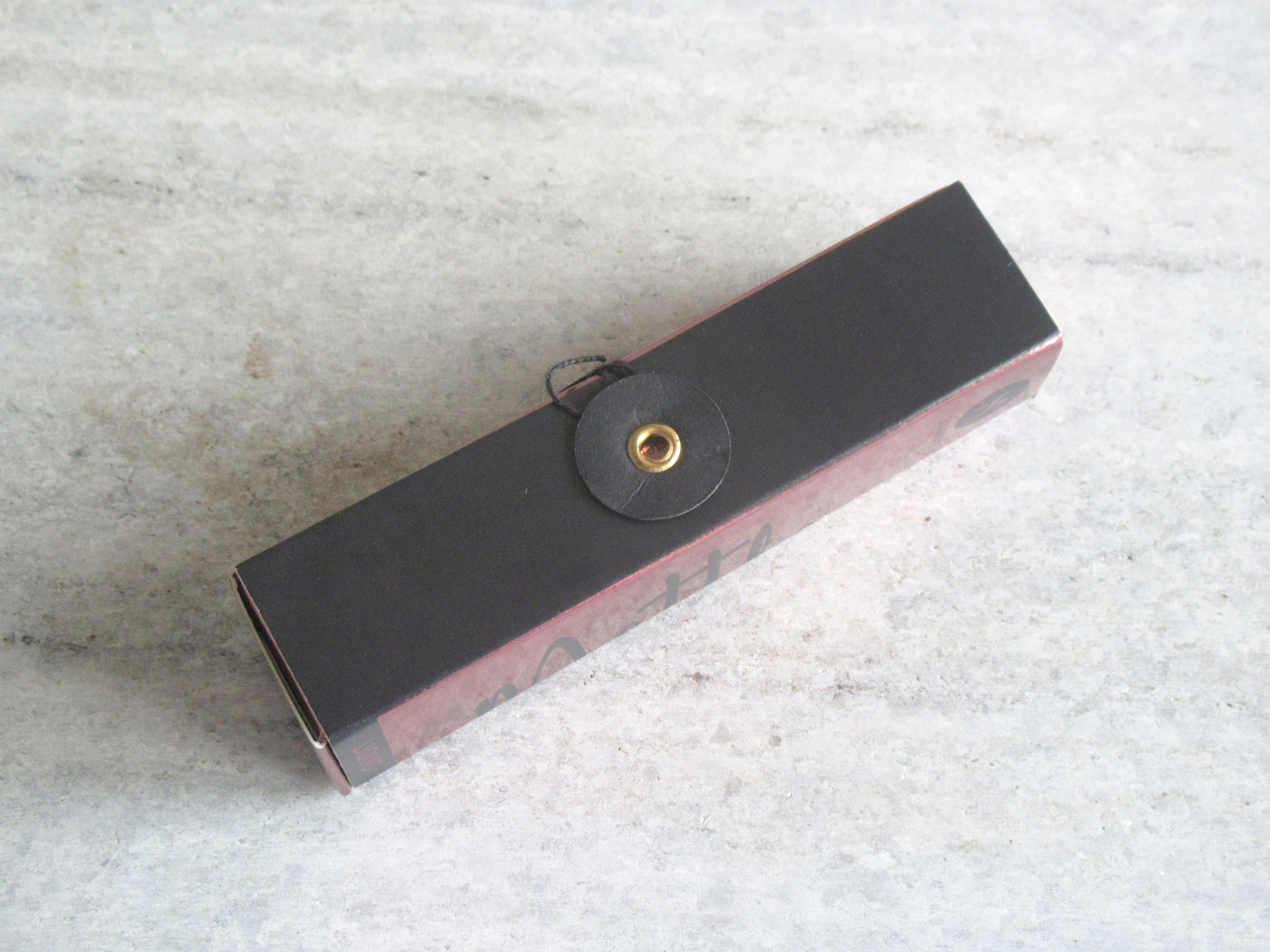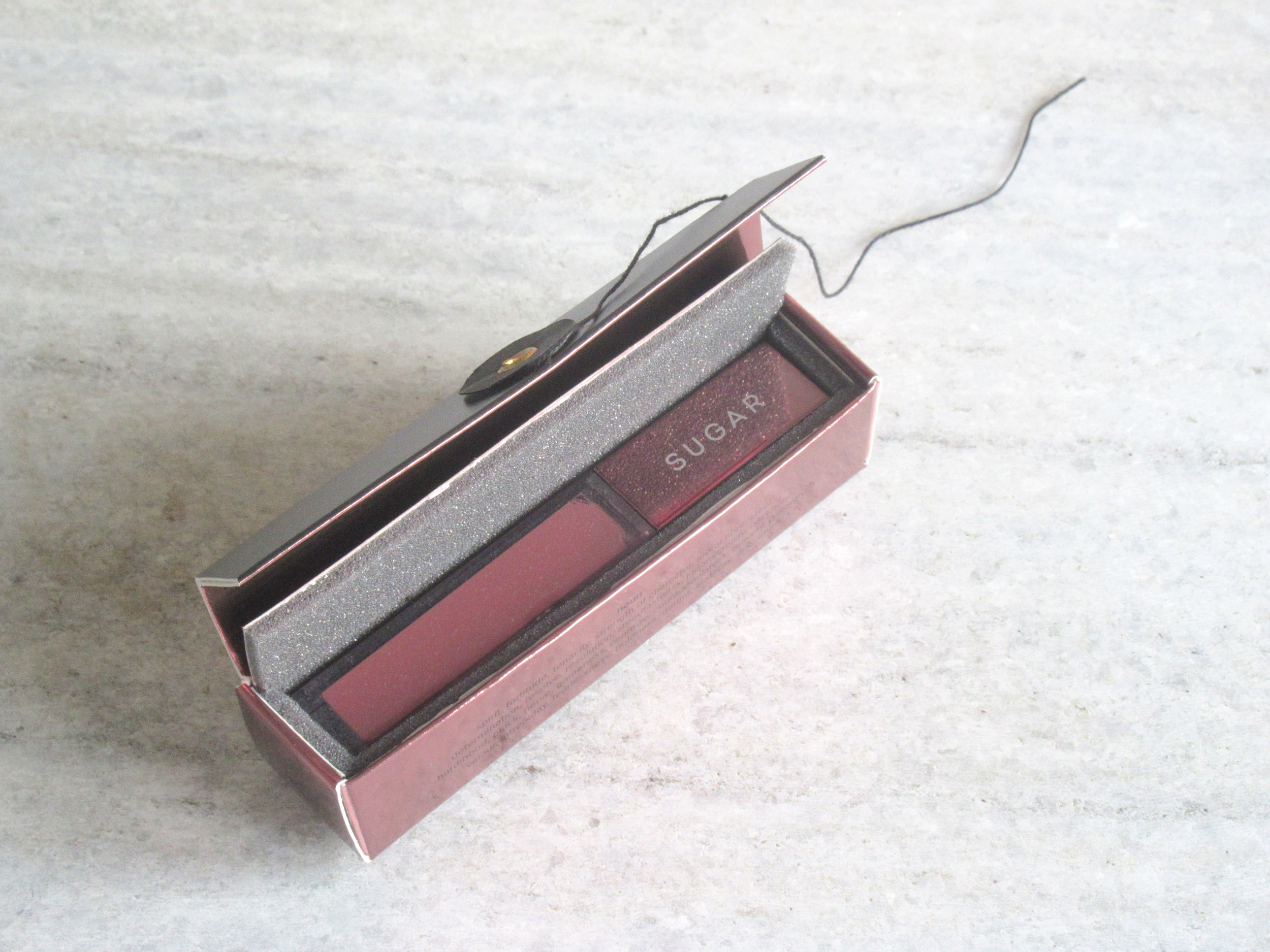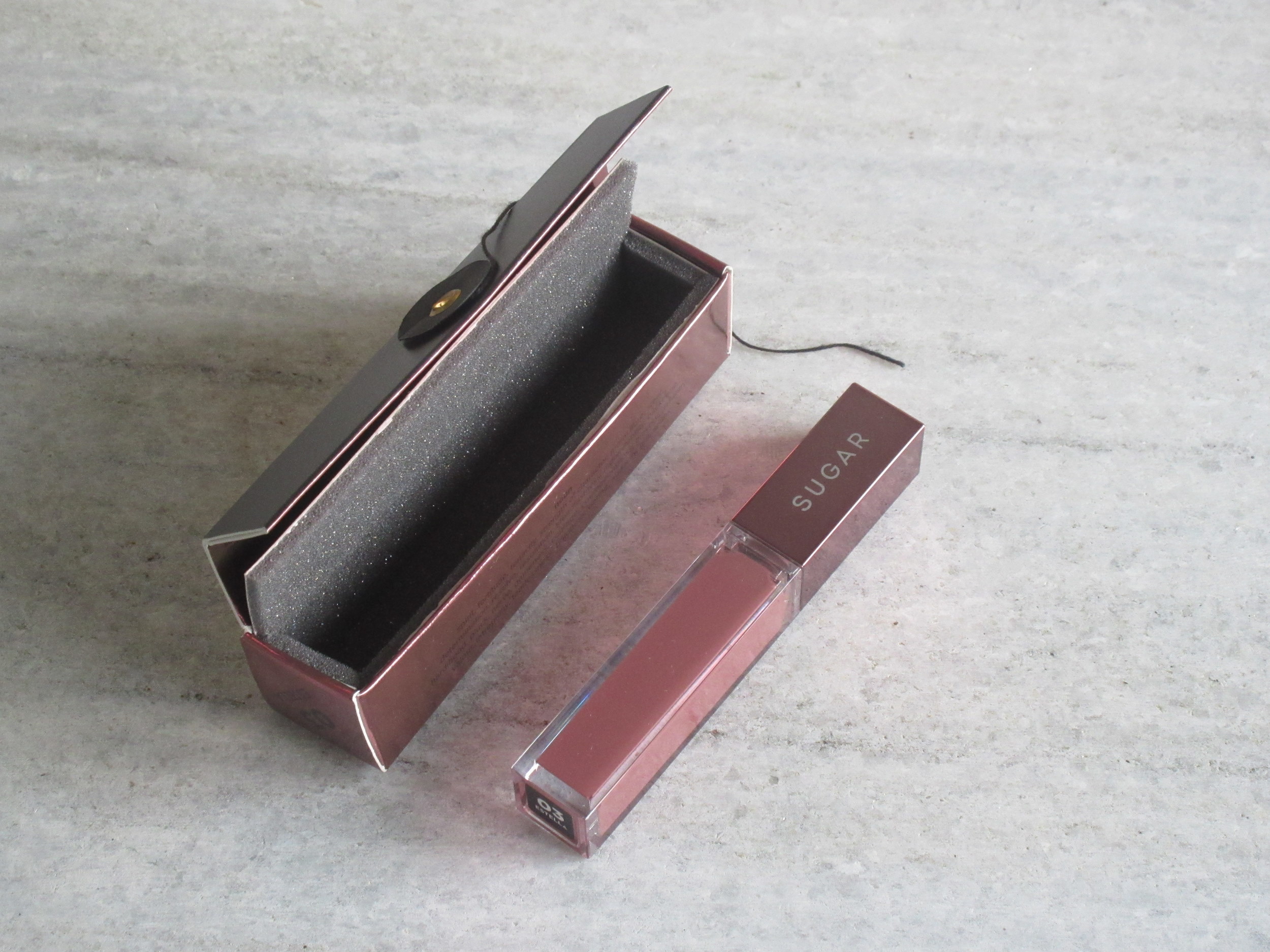 THE PRODUCT: So, these come in a cardboard box which closely mirrors how some Pat McGrath products are packaged. Not that big of a deal, if you ask me. It's just Sugar trying to step up their game from their usual PicsArt Graffiti-esque outer packaging. They also chose rose-gold. Nearly everybody in the world loves rose-gold. The liquid lipstick itself comes in a sleek but hefty plastic unit with a rose-gold lid. The Sugar logo is embossed on top of the lid. A nice touch, might I add.
The cardboard box also has the meaning of the word 'mettle' inscribed. A lot of customers, from what I saw on social media, thought the company had misspelt Metal. They were expecting a metallic liquid lipstick. But no, these are your usual matte liquid lipsticks.
The applicator is your usual doe-foot one, perhaps slightly smaller.
Now, the liquid lipstick itself is quite thin and runny. Easy to apply and smooth. It's highly pigmented and has an intense colour pay-off. The opacity is very impressive – one swipe is enough to cover up the natural colour of your lips.
It's also quite lightweight and a lot more comfortable than your average liquid lipsticks. These aren't overtly drying but let's be real here – if you wish for your lip products to have a true-matte finish, you're going to have to sacrifice the comfort factor for the most part. If you're a liquid lipstick sceptic (like me), you need to prep your lips with some intensely nourishing lip-balm beforehand.
These also aren't scented.
And as most liquid lipsticks, the longevity is great. You get at least 4-5 hours of wear. These are also transfer-proof.
A quick little note on the price here… This range is Sugar's attempt to shift into creating products with more luxurious formulas and packaging. I often hear people say (and I occasionally say this myself) that if they add an X amount of money to the price of such a product, they would get something from Huda Beauty/MAC/Bobbi Brown etc. It doesn't have to be that way. Those brands aren't the pinnacle of makeup. We ought to allow these local brands some leg-room to experiment with formulations and the like. The best part of their endeavour is actually up to you and up to us; we get to decide whether or not we wish to invest in these products with higher price-tags. Be a smart consumer. Think about whether or not it is worth your hard-earned money. It's not only about MAC and Huda Beauty. They can all co-exist. Huda can make a great product and so can Sugar Cosmetics.
Okay, enough now. Does this mean I like this product? Not really. But that's mostly due to my prejudice against liquid lipsticks (WHY DO I KEEP BUYING THEM) and the fact that this colour just does not look good on me. I might have to ask the girlfriend if she wants it. It's a beautiful colour, don't get me wrong. It's just not my vibe.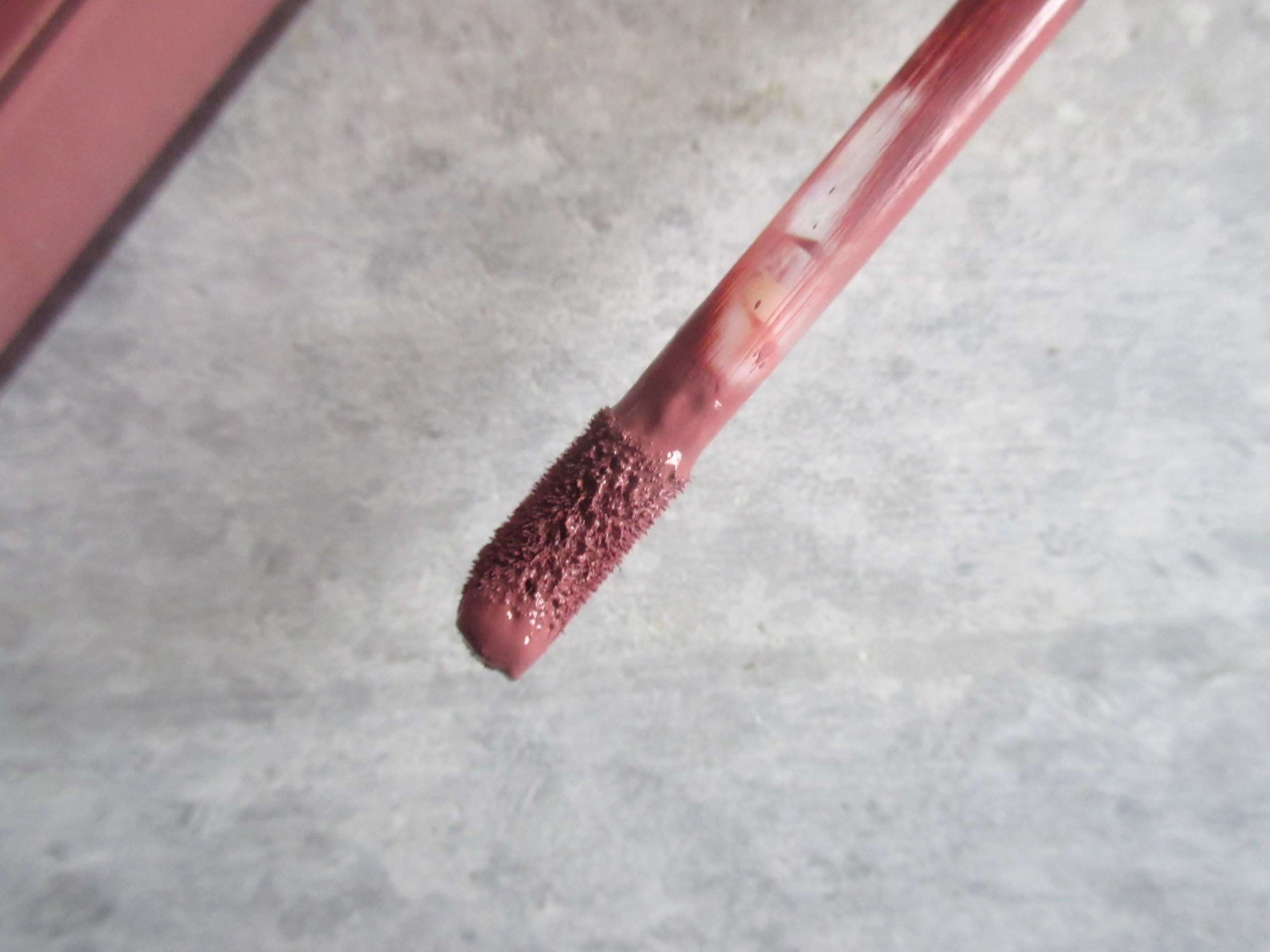 SWATCHES AND SHADES: There are currently 12 shades available but, knowing Sugar, they're probably working on a shade extension as I type.
03 Estella – A grey-toned pinkish brown. Because of my cool undertones, the ashy/grey undertones are a lot more eye-catching. I still think this is going to be a steady seller because of just how gorgeous people with deeper skin-tones will look in it.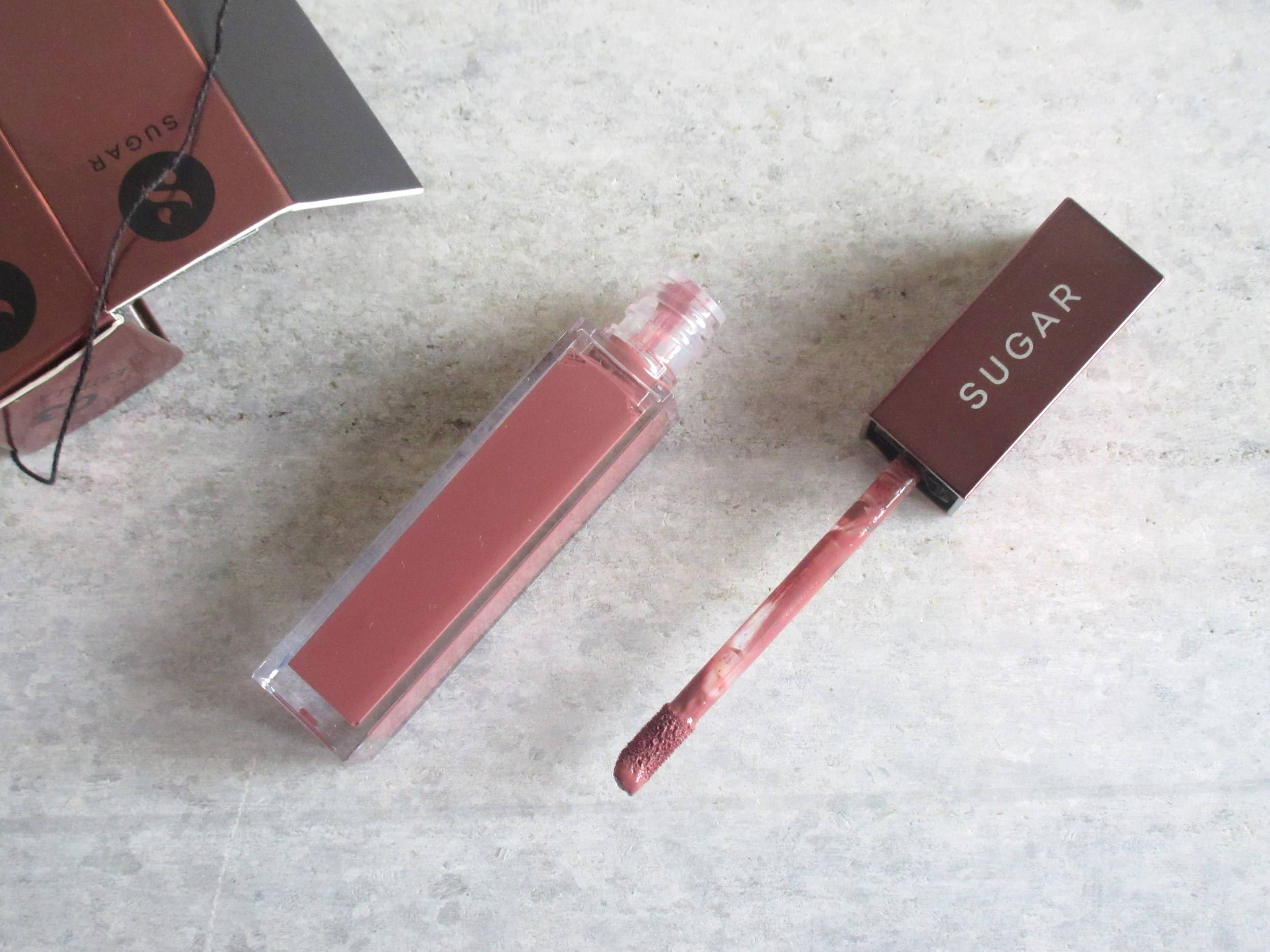 PRICE AND QUANTITY: 1199 INR for 7 ml of product.
AVAILABILITY: Sugar counters, Sugar Cosmetics, Nykaa, Amazon etc.
♥ OVERALL: I think people who like matte liquid lipsticks will find another winner in this formulation. If you can justify the price, I would ask you to look at the more vibrant and brighter colours.