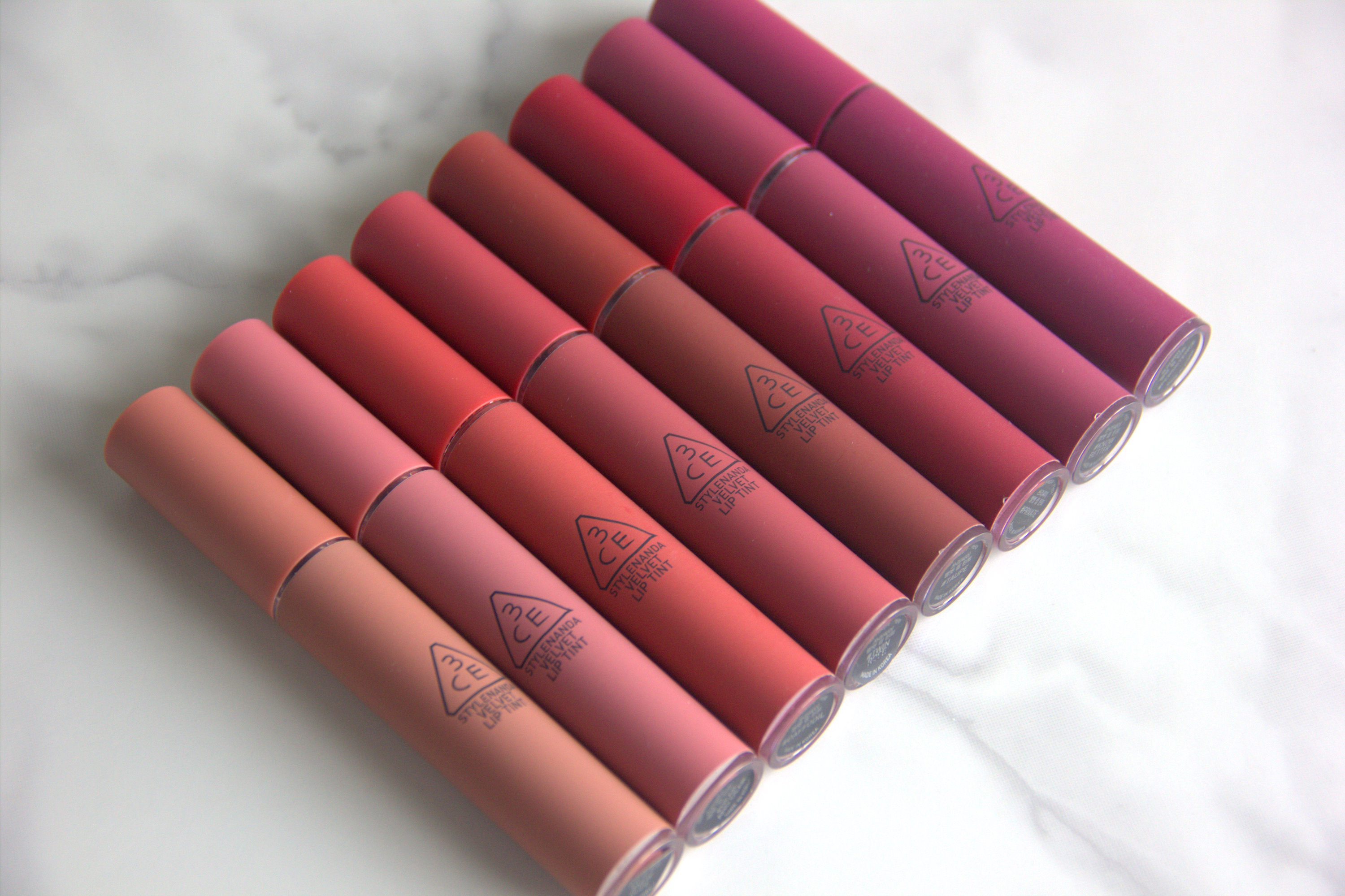 I started out with just one of these and now look where that has gotten me. Jeez.
It's no secret that I like these tints and wear them quite frequently. It pisses me off that I keep reaching for them time and time again. I have so many other good lip products that need attention too. I really ought to smack some sense into my head.
I have a proper review on these here.
Anyway,the formula is lovely on these – they are pigmented and the colour pay-off is incredible. Since they're a velvet tint, they have a mousse-like consistency that coats the lips evenly and it's opaque enough to do so with a couple of swipes. That also means they go on smoothly. They do not emphasize dry and chapped lips either. Very comfortable, very easy.
These are also impressive in terms of longevity. They outlast most generic lip tints and lipsticks. What's more, you can also touch-up without much effort.
∴ Pretty solid velvet tints. Kind of what other velvet lip tints aspire to be. *cough* Those Sunnies Face Lip Dips *cough*
PRICE AND QUANTITY: 15 USD to 17 USD for 4 grams of product.
AVAILABILITY: 3CE official website (Stylenanda), StyleKorean, TesterKorea, YesStyleetc.