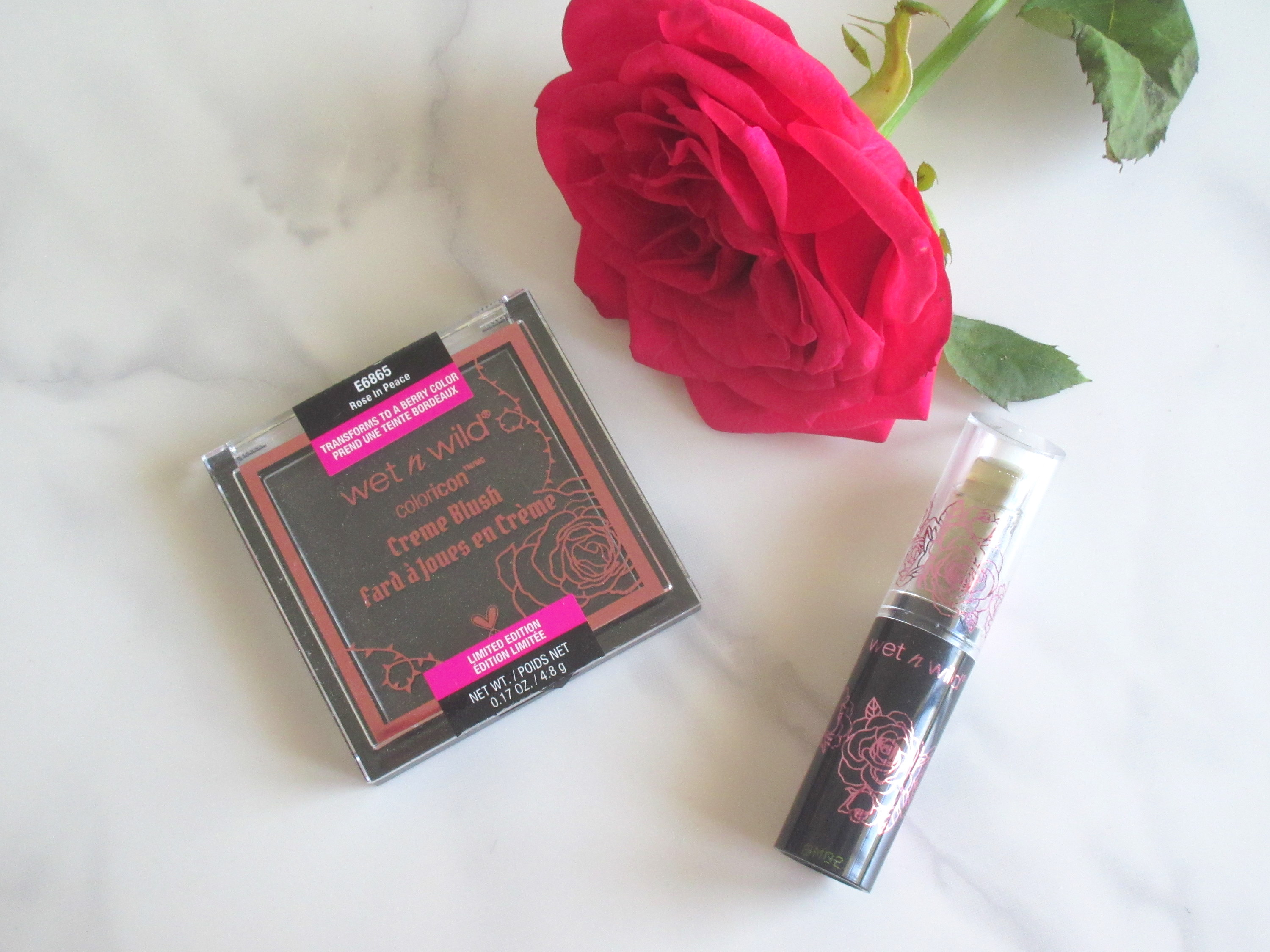 This Limited Edition collection from Wet n Wild was really calling my name.
I've mentioned my cool-neutral undertones on the blog dozens of times. I really love it when brands come out with collections that comprise of products that flatter us, people with cooler undertones, because it's rarer for them to. You're more likely to see burnt sienna hues than, say, a bluish silver. We're in the minority, especially in this country.
So, yeah, a Rose collection was definitely a welcome change from all the warm, rich hues that are constantly thrown our way.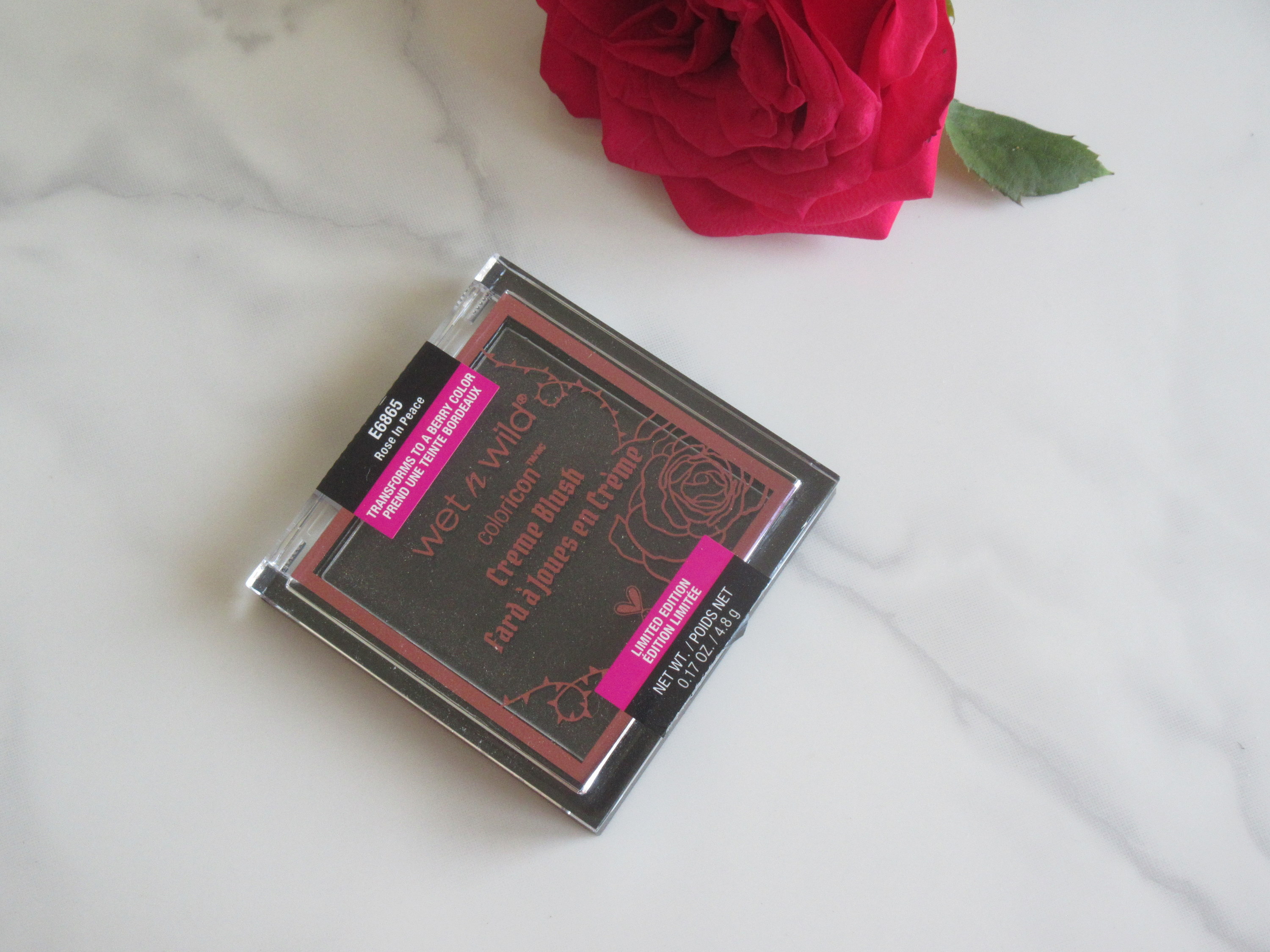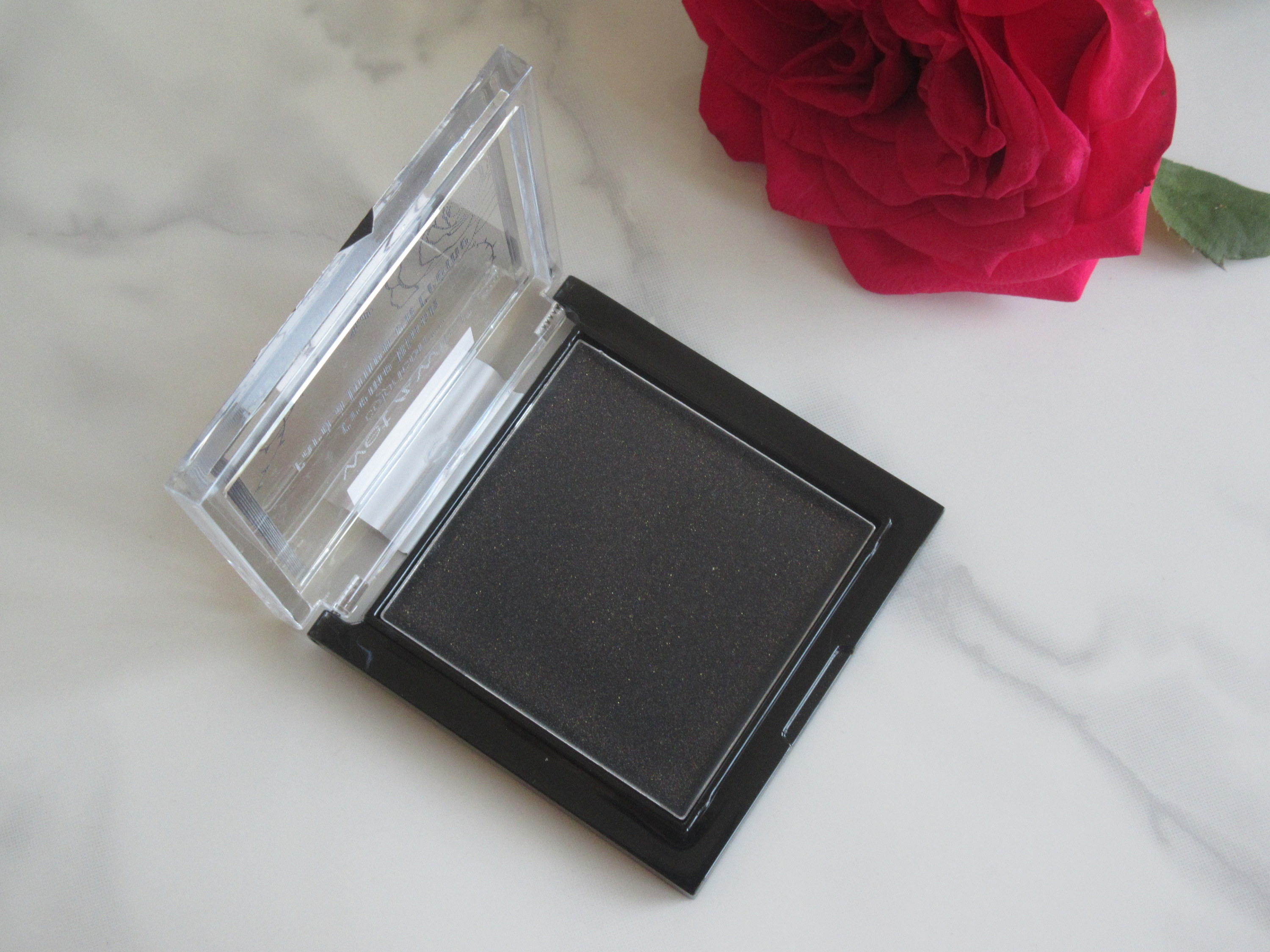 Wet n Wild Rebel Rose Color Icon Cream Blush in 'Rose in Peace': Yep. That's a black cream blush. For newbies, I'm sure this will be a fascinating novelty product to collect. However, if you've been around the block and then some, you're aware of how this technology works. Dior does it, Lipstick Queen does it, Fran Wilson does it… The list can be extensive.
Colour-changing makeup products like these tend to work with the warmth of your body and morph into a colour that suits you. In this case, this black blush changes to a bright pink blush that stains your skin and looks like it's a part of your natural complexion.
It's a very creamy and emollient formula but it looks surprisingly pretty once you work it in. You will have to work at it for a while to make it look, er, acceptable. This blush walks a very fine line between looking absolutely greasy and messy to dewy and radiant. So if you work at it long enough, you should be good to go.
I'll also mention the gold specks of glitter that runs through the blush and makes the entire product feel gritty. They're fine once they're on the cheeks. They're not obtrusively huge chunks of glitter pearls but they're still notice-able.
As you can probably tell from the swatches, the blush requires a lot of effort. The end result can definitely be worth all the time you've dedicated to blending it in.
Because it stains, it lasts astonishingly well. Especially as far as cream blushes are concerned. If you don't like the borderline greasy finish this blush has, you can always set it with some translucent powder.
PRICE AND QUANTITY: 499 INR for 4.8 grams of product.
AVAILABILITY: Nykaa, HokMakeup, Amazon etc.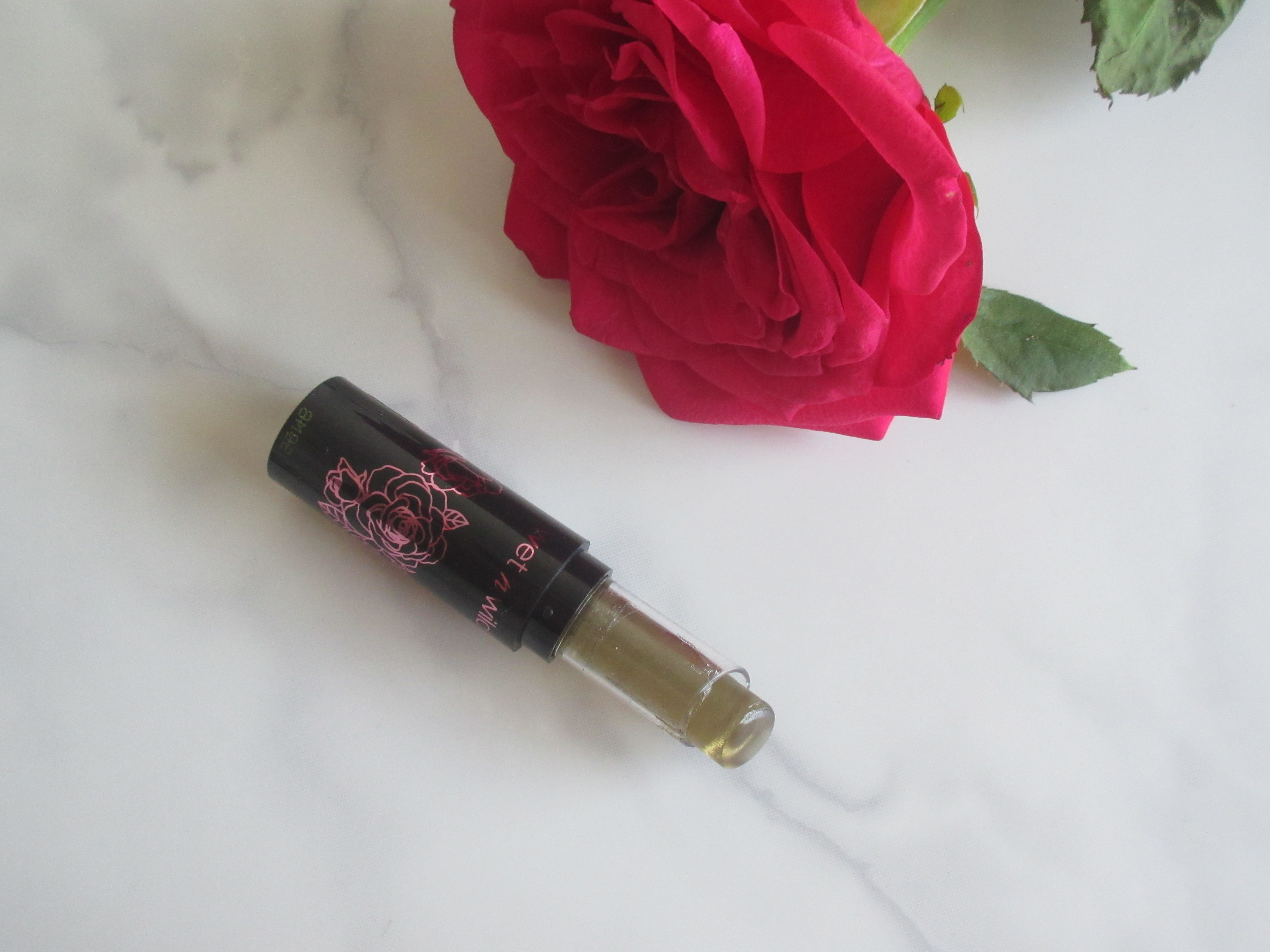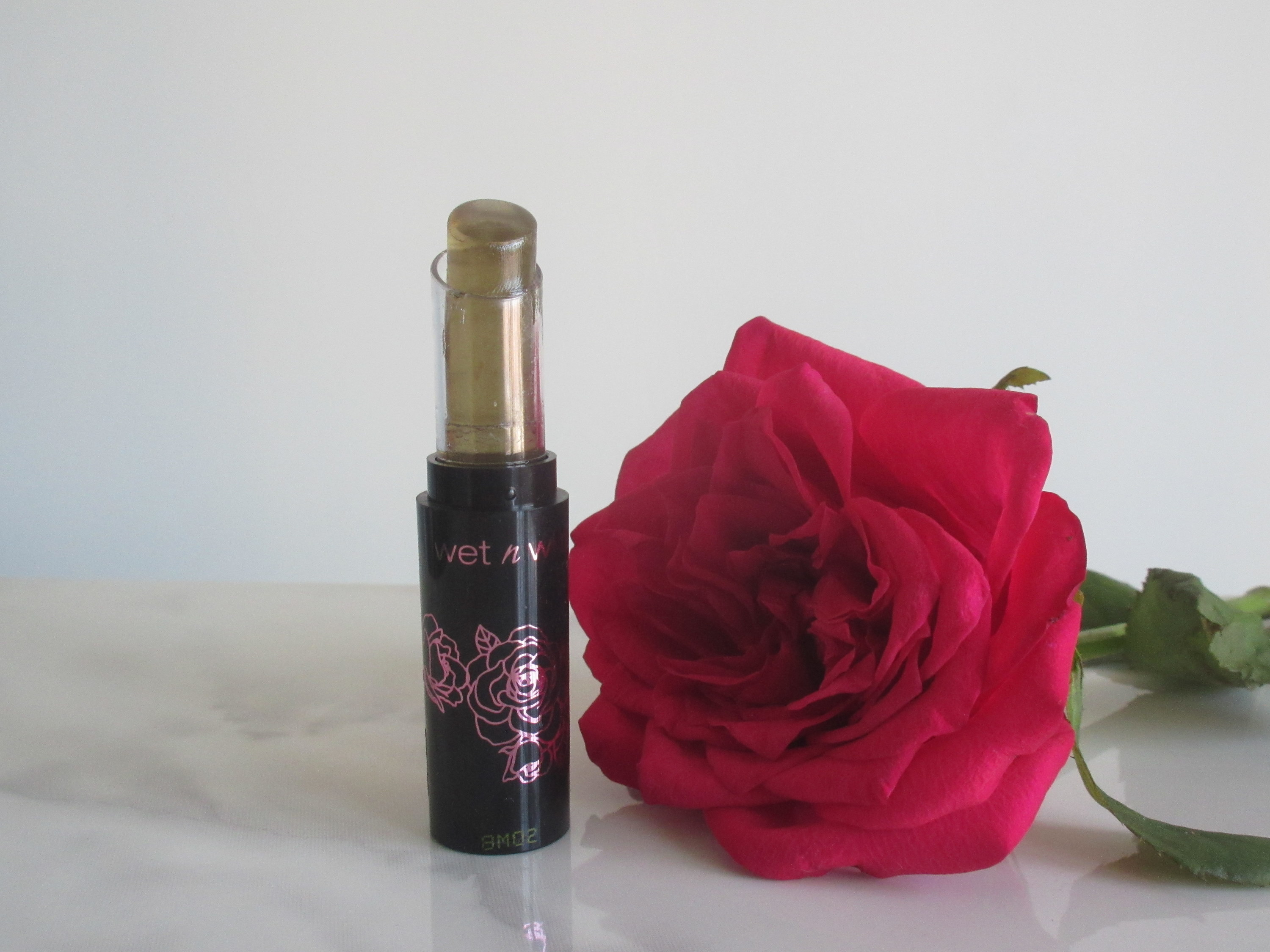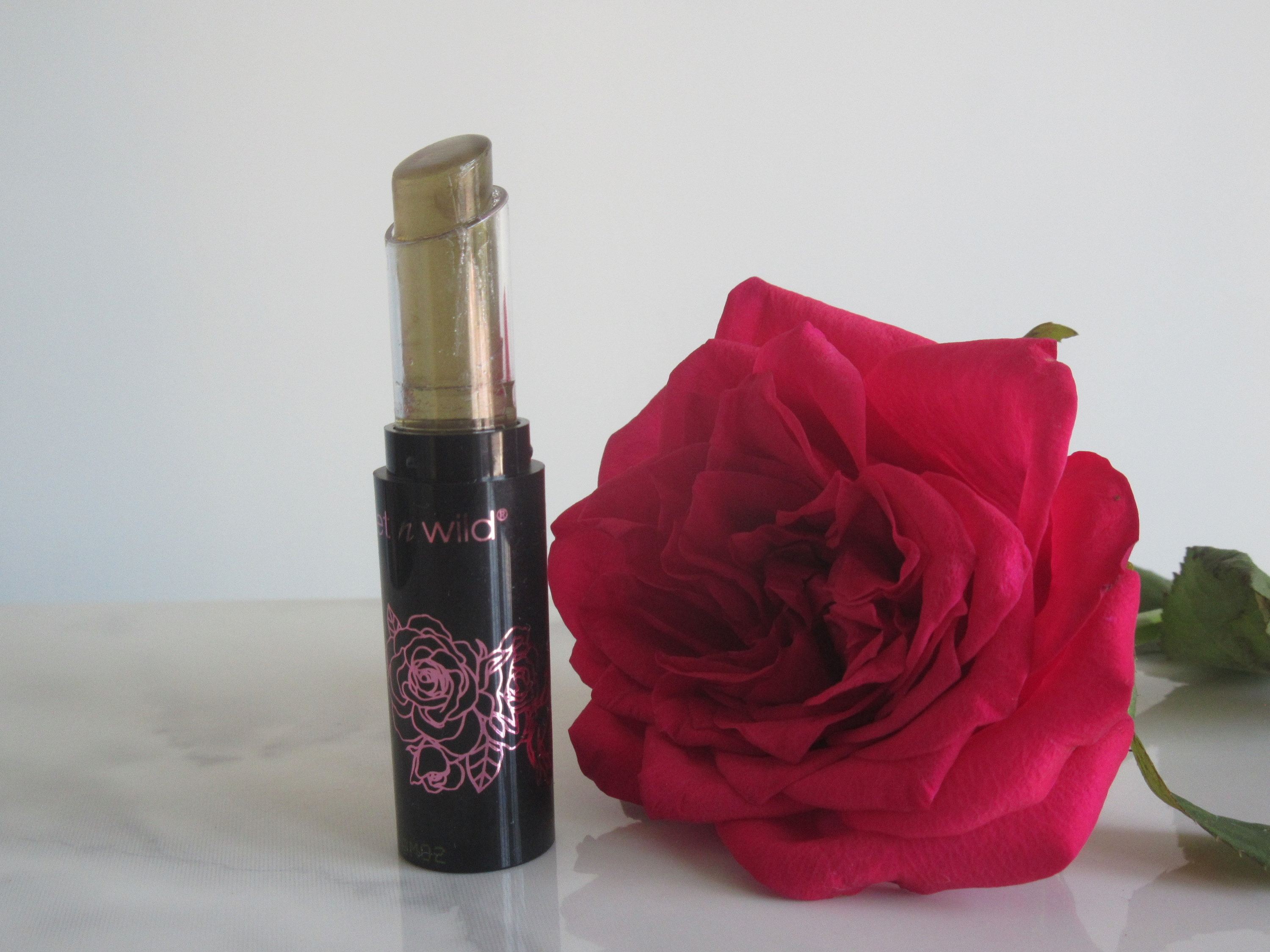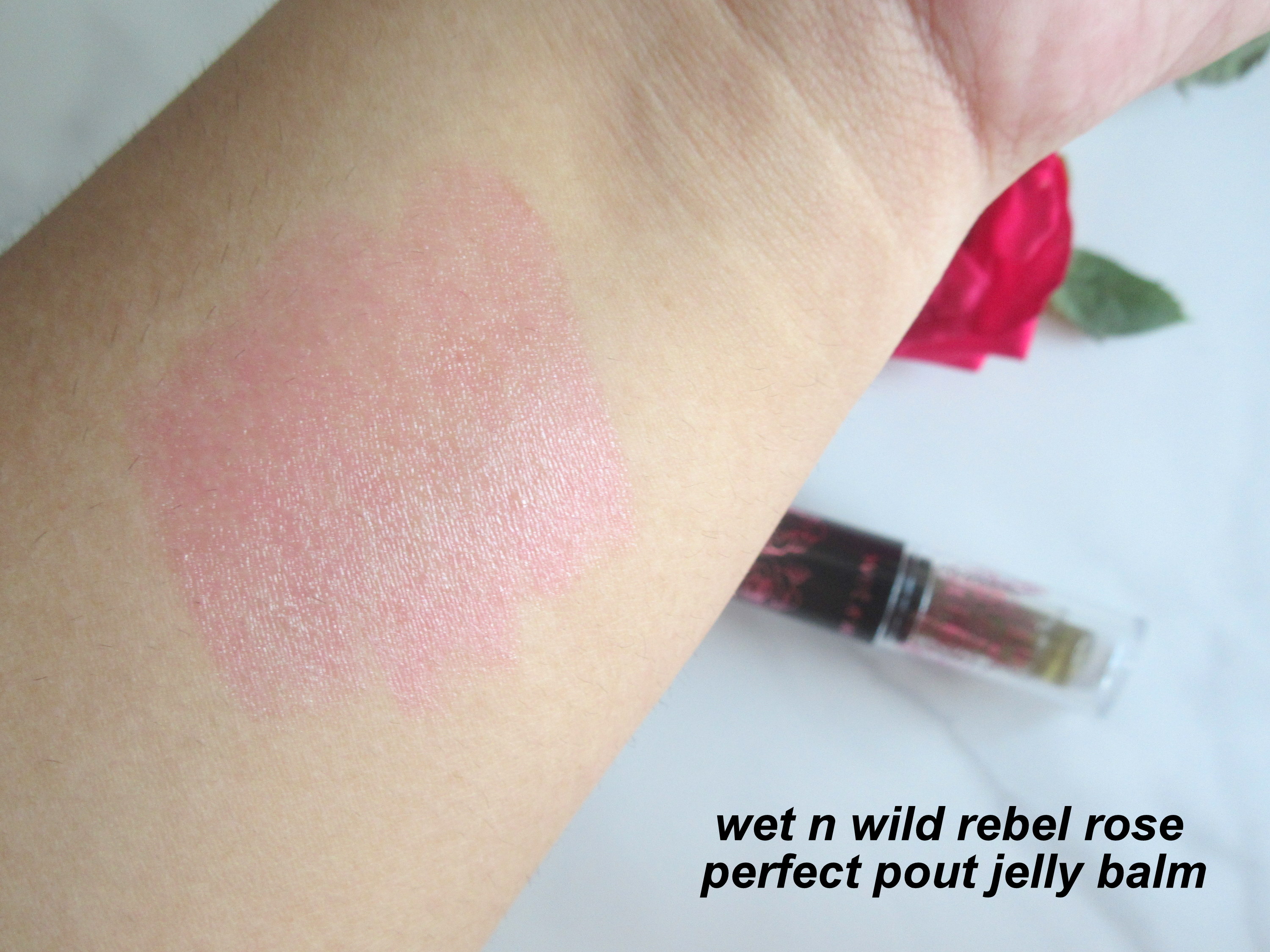 Wet n Wild Rebel Rose Perfect Pout Jelly Balm in 'Tint of Corruption': This is the product that caught my attention in the first place. I love sheer lip colours. And I especially love colour-changing sheer lip colours. Listen here, this pH-activated lip product is a sheer delight. Hah. See what I did there?
Unlike tinted lip balms that are quite creamy and go on thicker, this goes on in thin layers and is more of a gel-like consistency (you can probably tell already since it's got "Jelly" in its name). This feels extremely light and comfortable on the lips and there's no scent as such. This also has quite a bit of slip to it even after it settles down after some time.
The berry-pink hue it develops as per your skin's warmth also gets deeper every time you re-apply it.
I love it. It's so darn pretty. And just easy to use. It's also long-wearing since it stains the lips.
This is what the Dior Lip Glows wishes they were. I need to buy a couple more of these and stock up since it's an LE product.
PRICE AND QUANTITY: 399 INR for 2.4 grams of product.
AVAILABILITY: Nykaa, HokMakeup etc.
♥ OVERALL: I think this was an interesting collection. There are some gimmicky products (like the ones I just reviewed) along with the regular fare like eyeshadows and liquid lipsticks. If you're spending on anything at all, I would ask you to consider the Lip Jelly Balm.