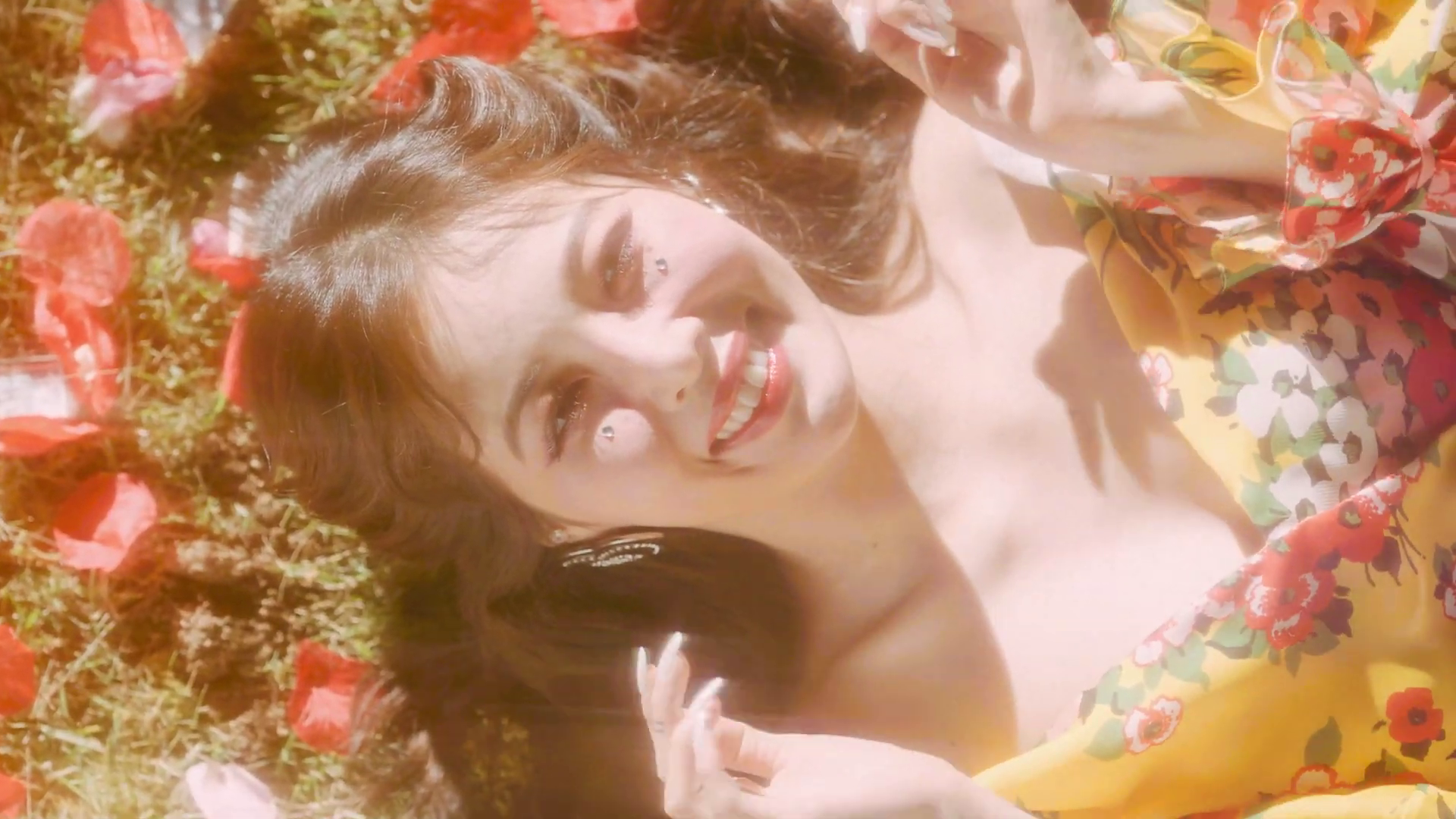 We finally have a new song from HyunA!
While HyunA hasn't made a comeback since 2017's 'Lip & Hip', she has always been in the news. After last year's "dating scandal" with Pentagon's E'Dawn, the couple broke ties with Cube Entertainment and found a new home in P Nation, a music label headed by Psy.
What's more, as if to prove a point, HyunA and E'Dawn (who now goes by Dawn) made a joint comeback. HyunA made her comeback with 'Flower Shower' and Dawn debuted with 'Money'.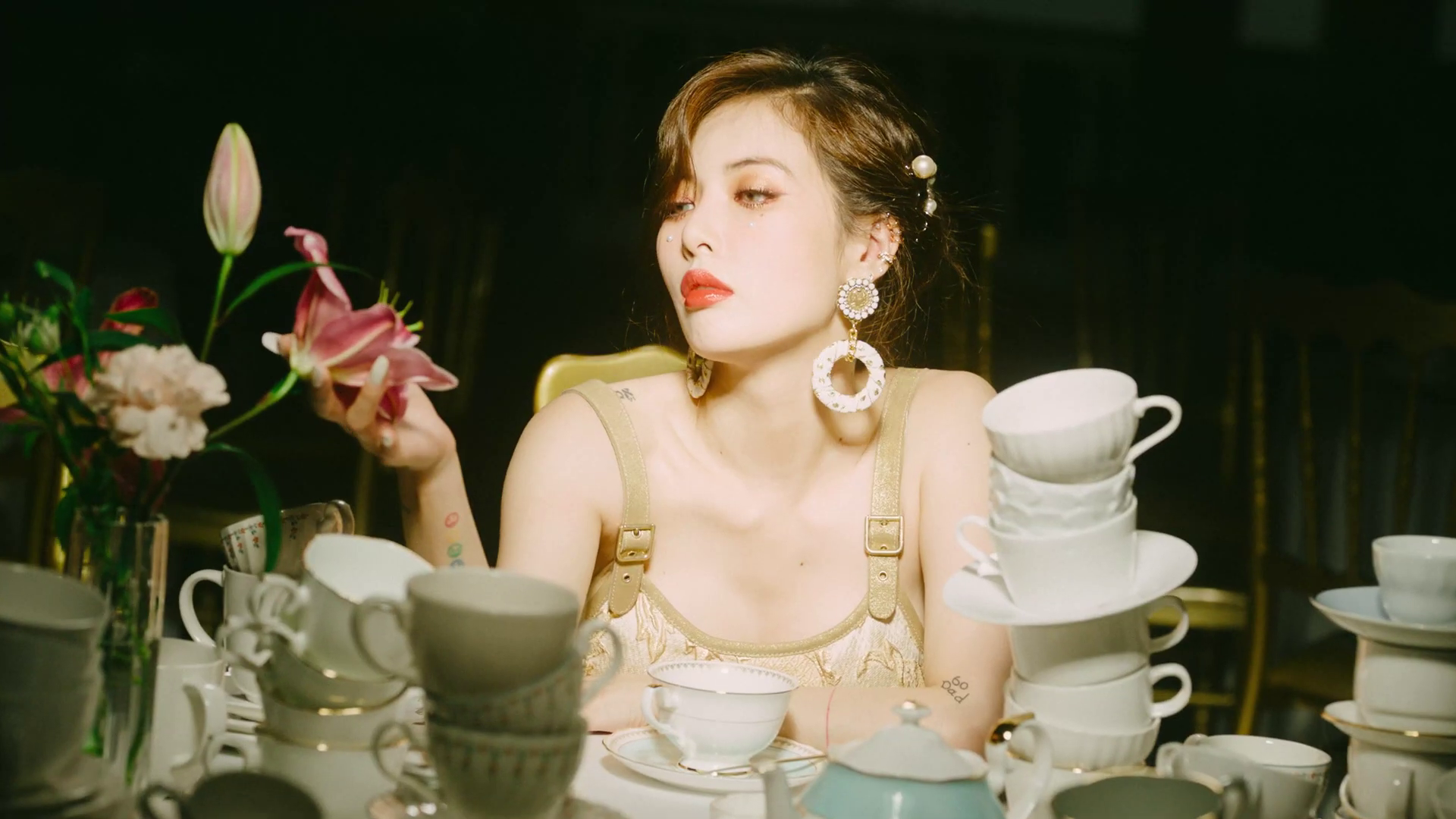 Anyway, now, let me get back to HyunA. When I first heard her comeback song, I was a little disappointed. It followed the same trajectory as most songs have for the past couple of years – the usage of an instrumental drop instead of a soaring chorus. But, of course, in time, it will grow on me and I'll have it on repeat while I'm working.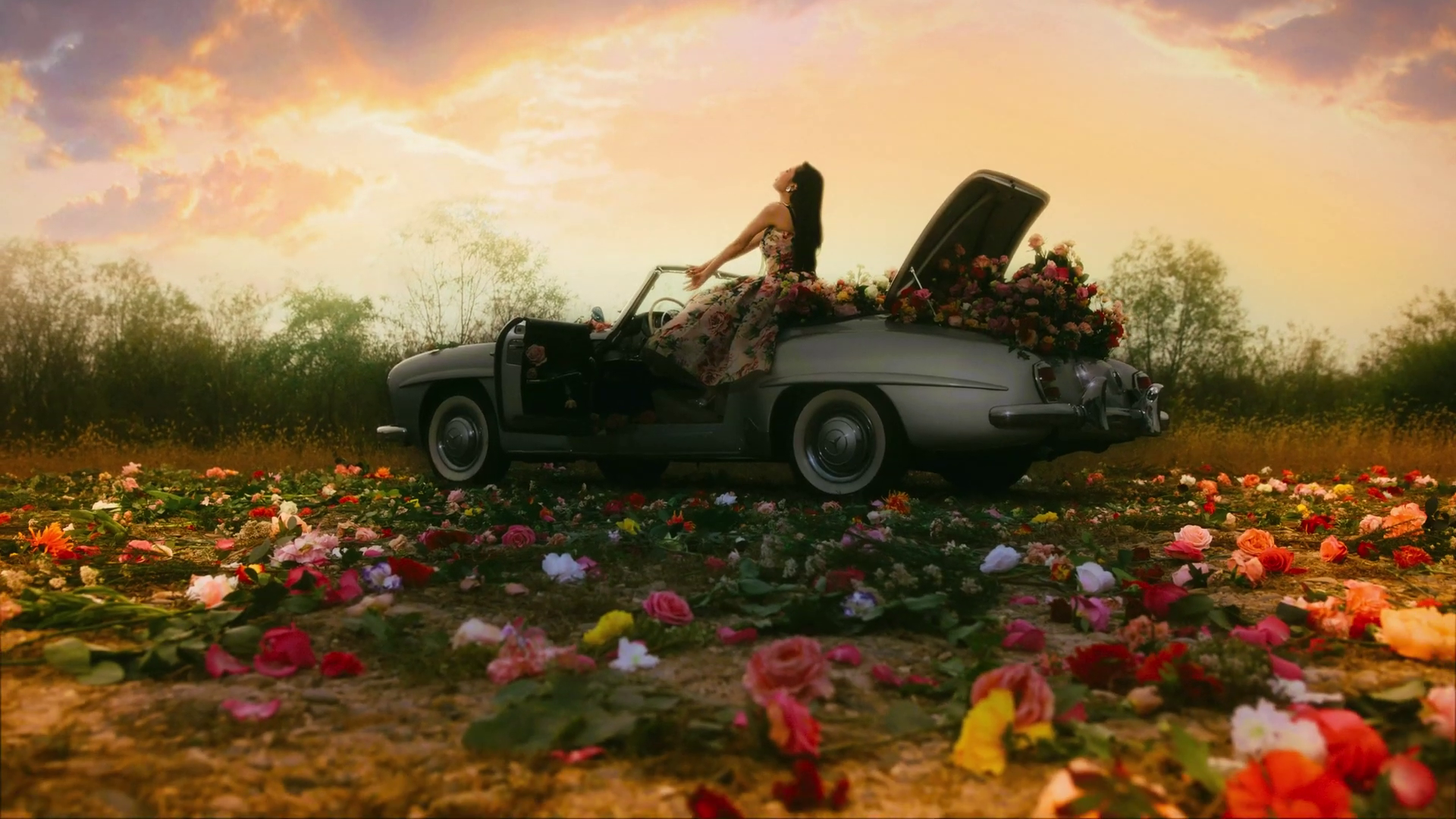 I loved the music video from the moment it started, though. While watching the behind-the-scenes video, I did discover that some of the Disney references were highlighted on purpose. Be it the ticking clocks, the Belle-esque yellow ball-gown, the "woo-woo" in the chorus and the surplus of flowers… I mean, the song is called 'Flower Shower', for cying out loud, it would be weird not to expect a ton of blooming and withering flowers.
I'll just get on with the makeup now.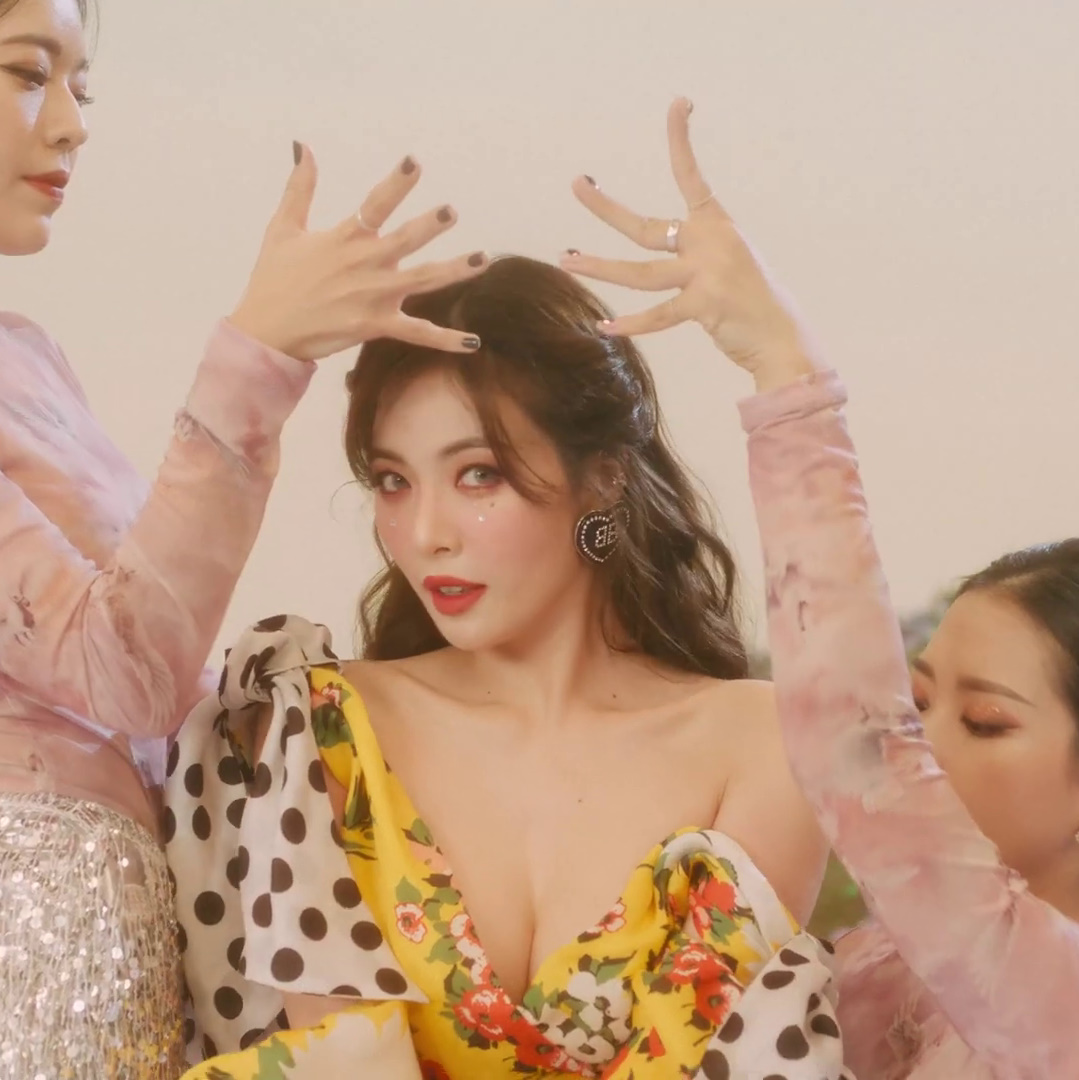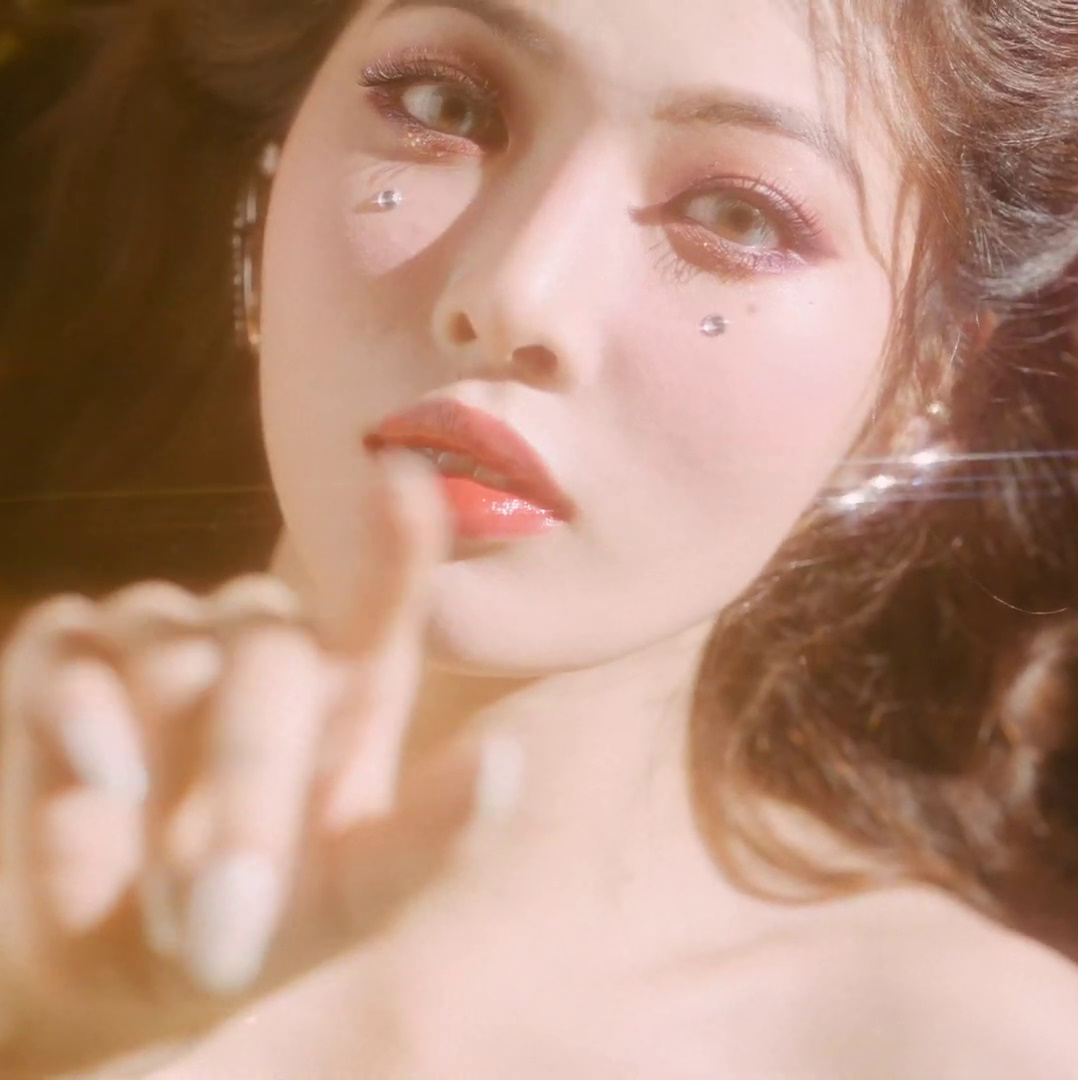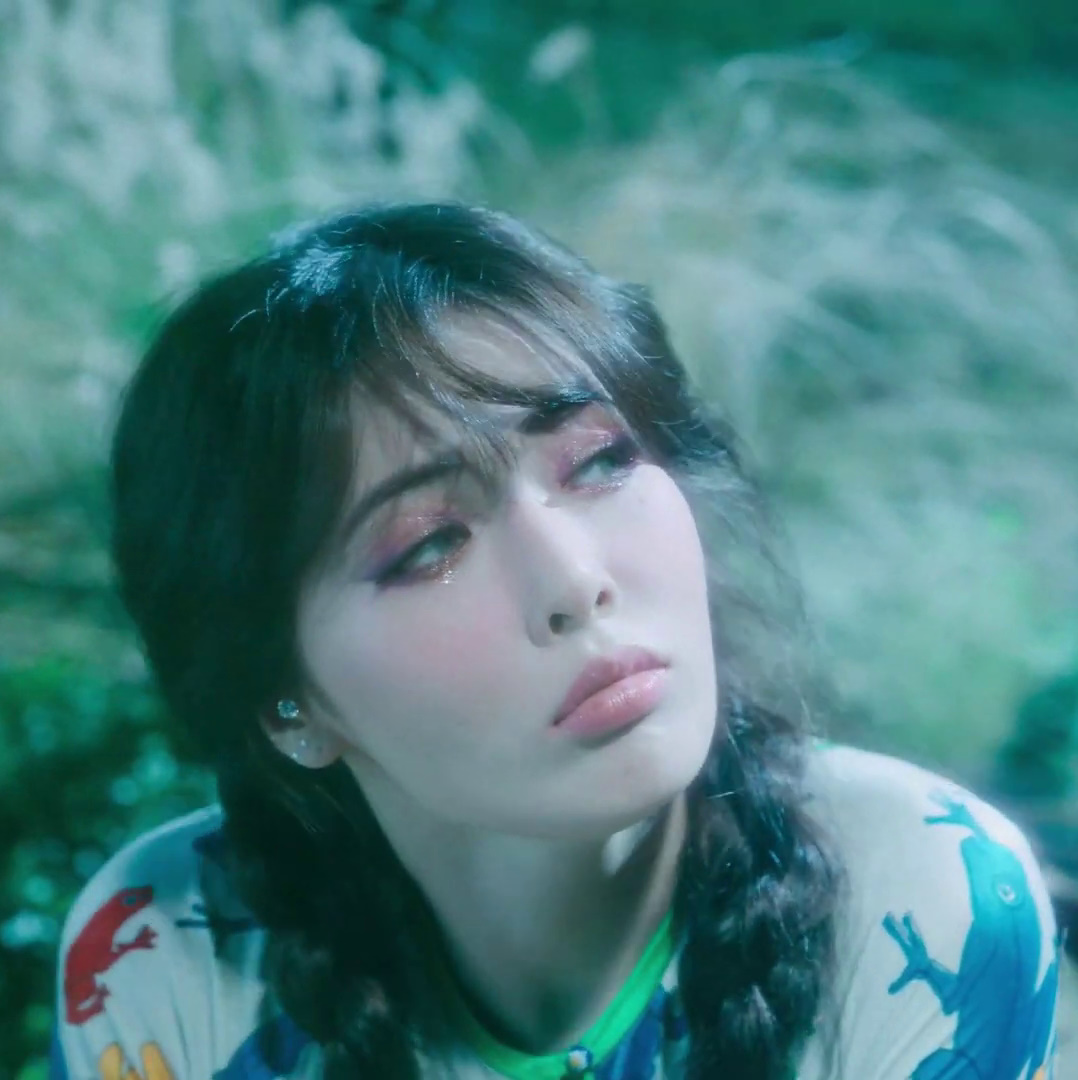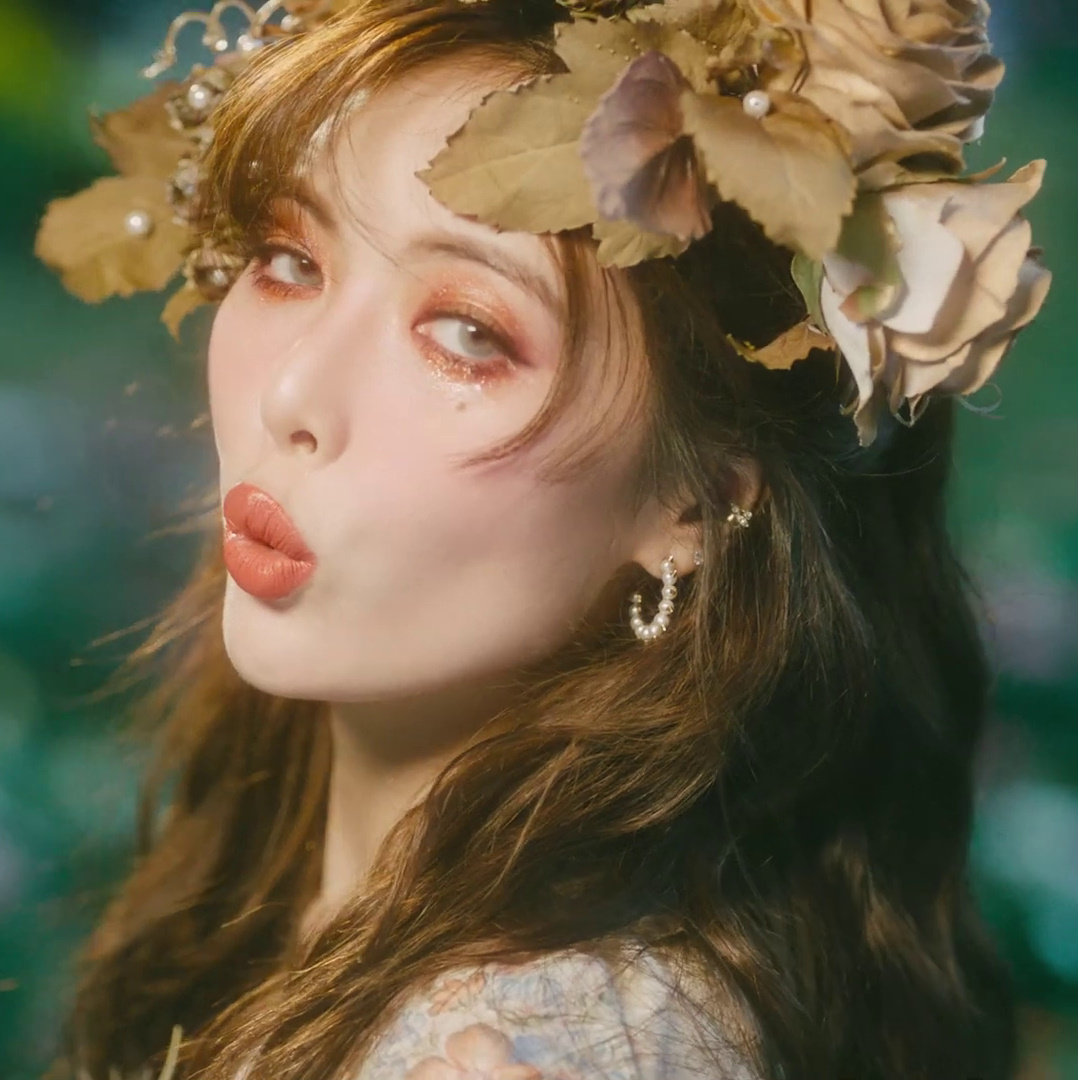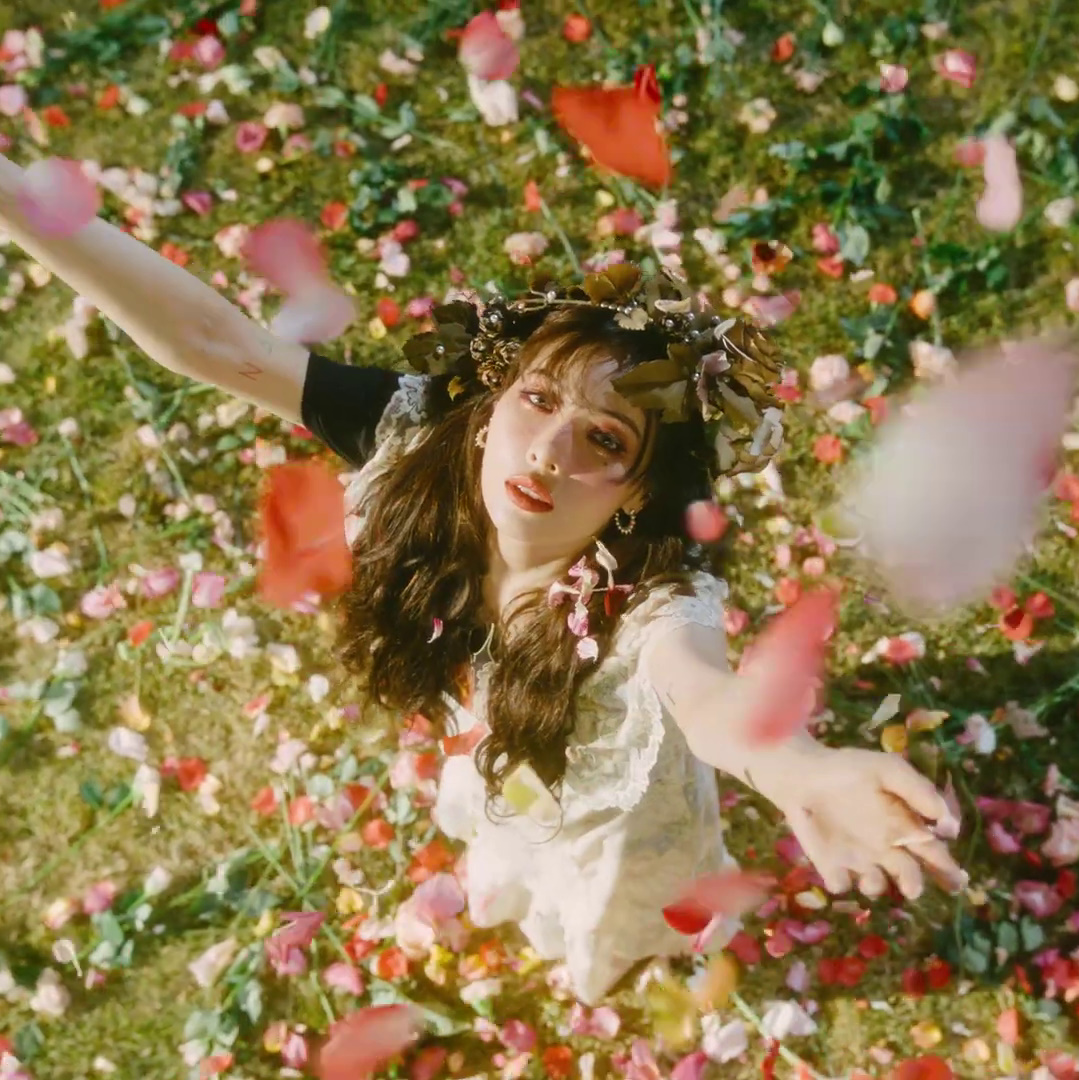 I truly do love it when she sports nude or peachy lip-colours. We did get lighter lip-colours for a couple of looks, from glossy to matte, and I think it paired really well with the baby pink blush she's been rocking lately. She also makes coloured contacts look so darn natural. If only it were as easy to pull off as she makes it seem.
I also love the glittery eyeshadow she has incorporated into most of her looks. She even pulls off the face crystals, which look like tear-drops.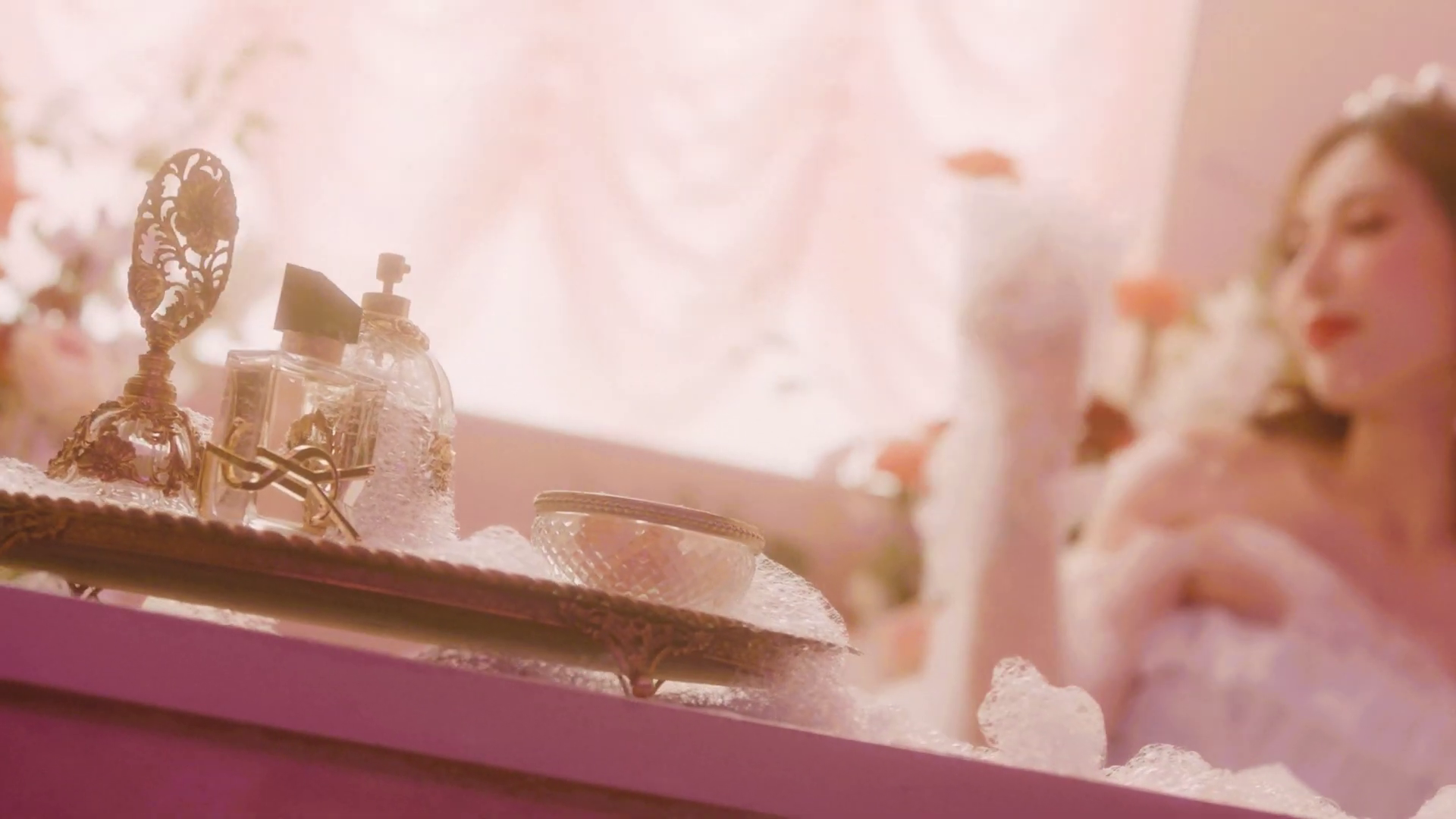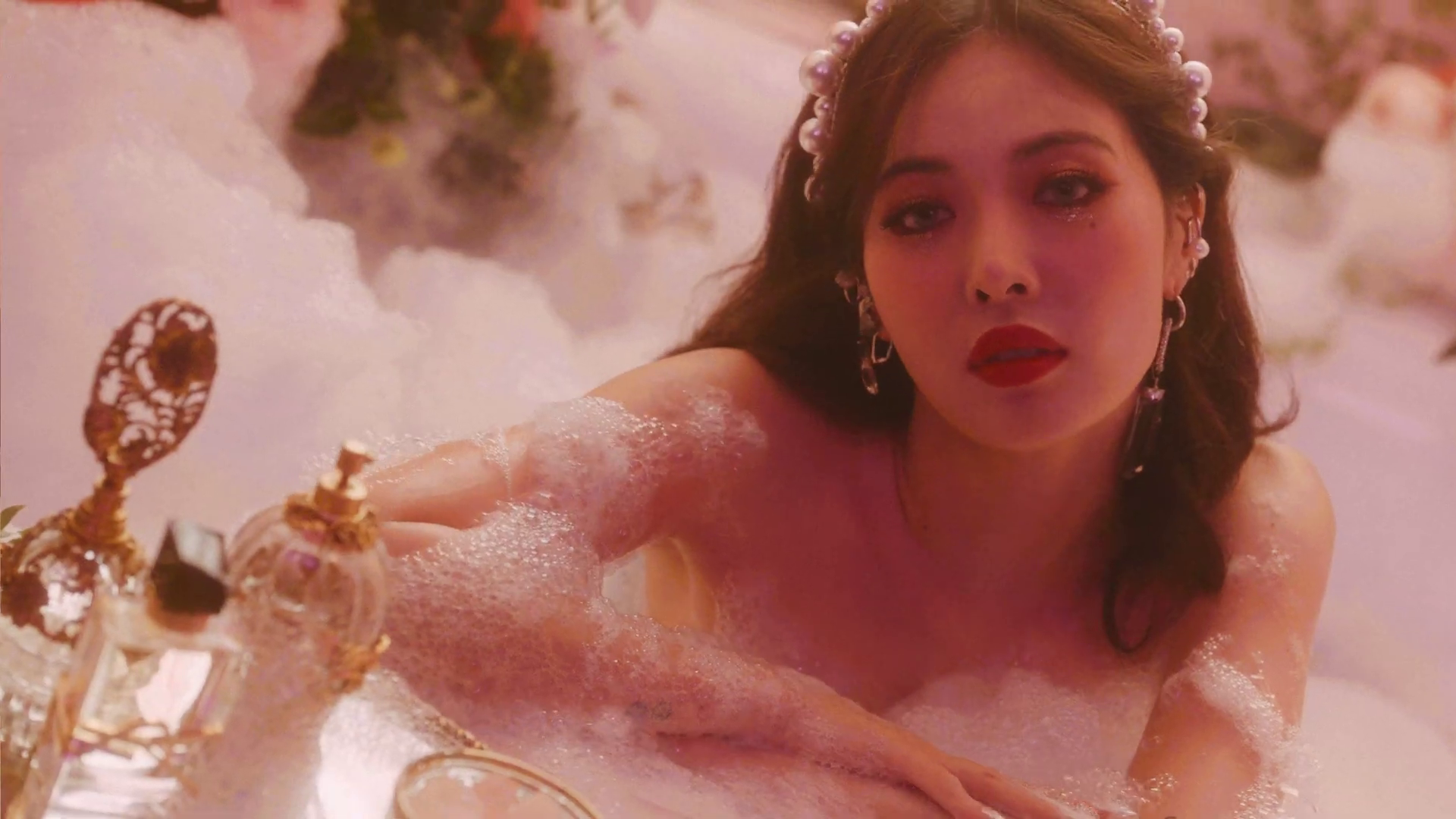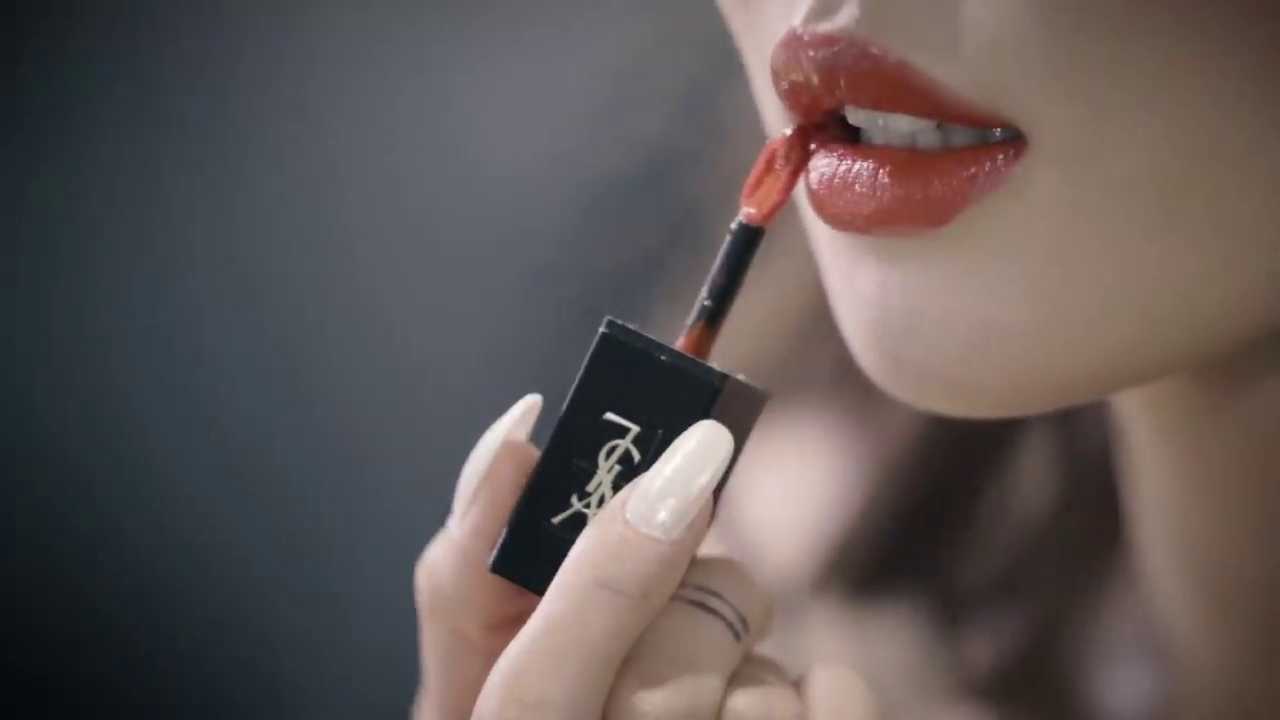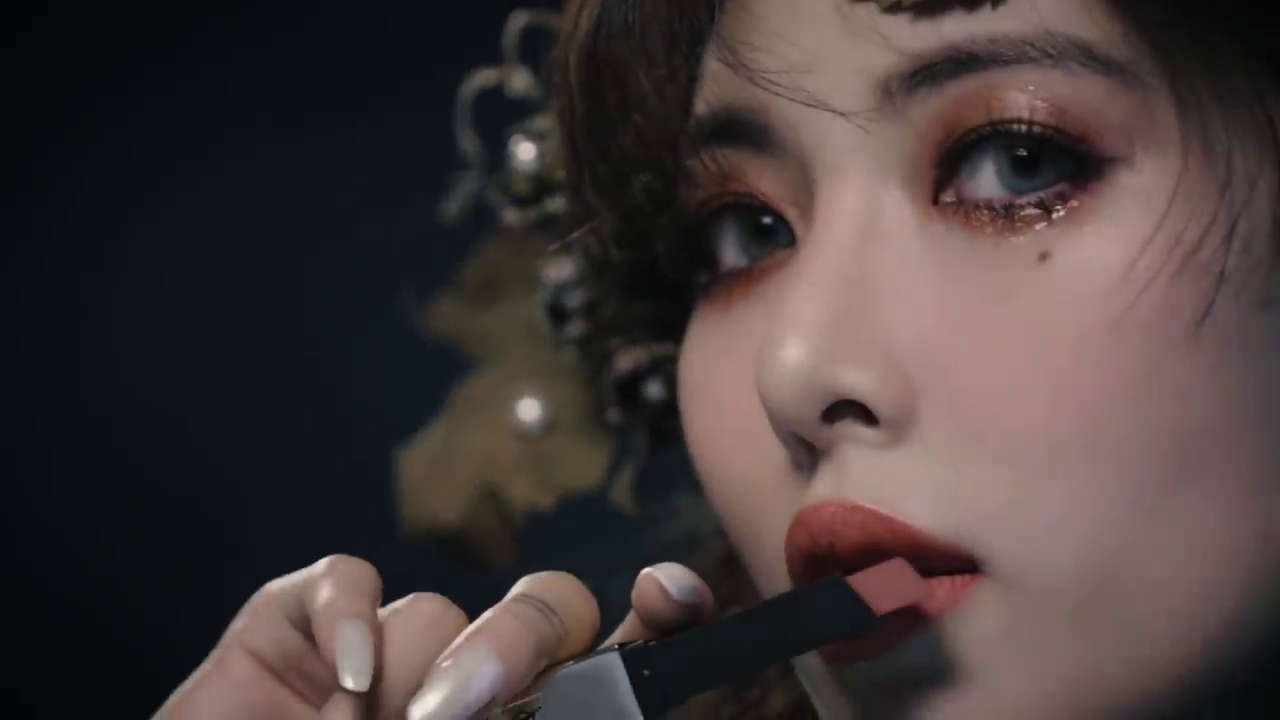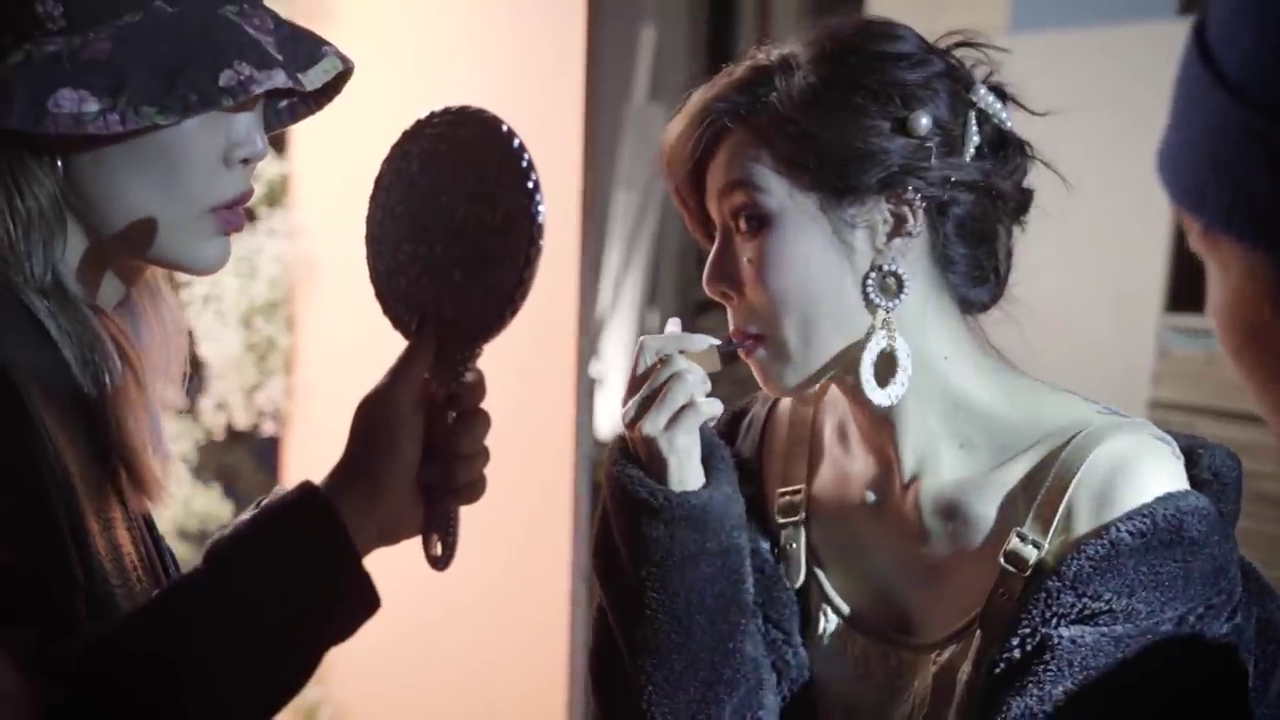 Since she is the current face of Yves Saint Laurent Beauty in Korea, it only makes sense for her to use a few of their products and even sneak them in the music video. Apart from the perfume in the music video, a lot of other beauty products make an appearance in the behind-the-scenes video where, at one point, she is seen touching up her lips herself.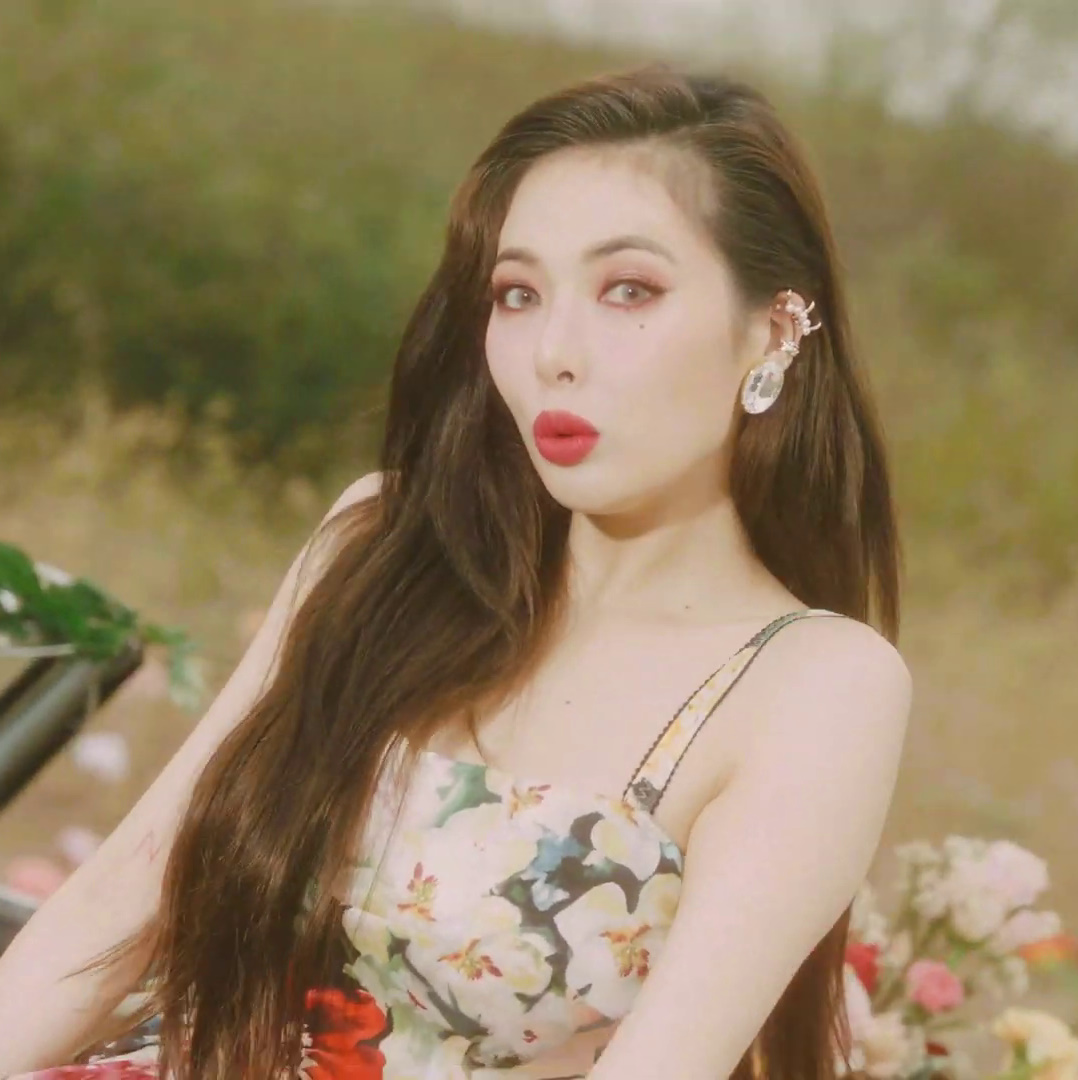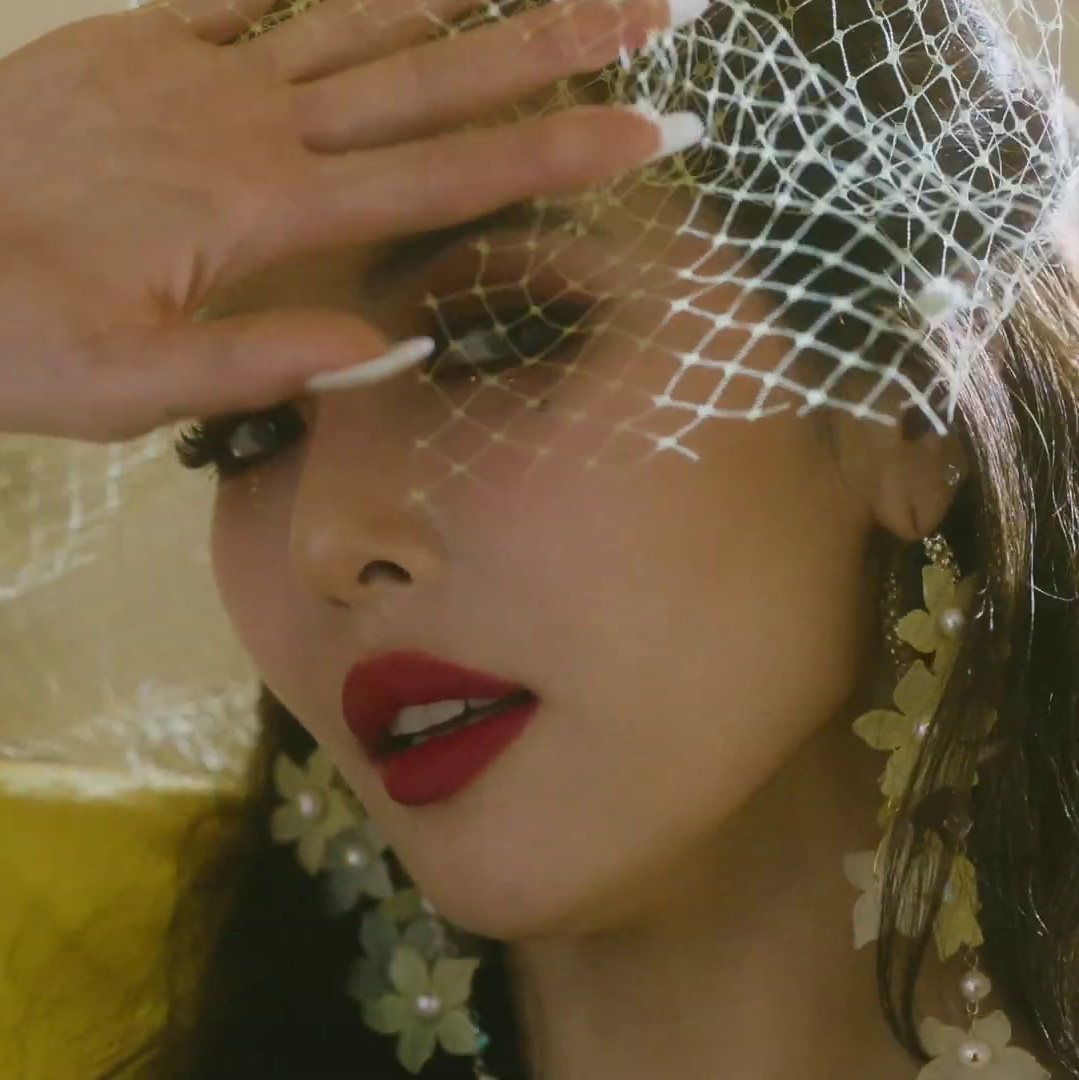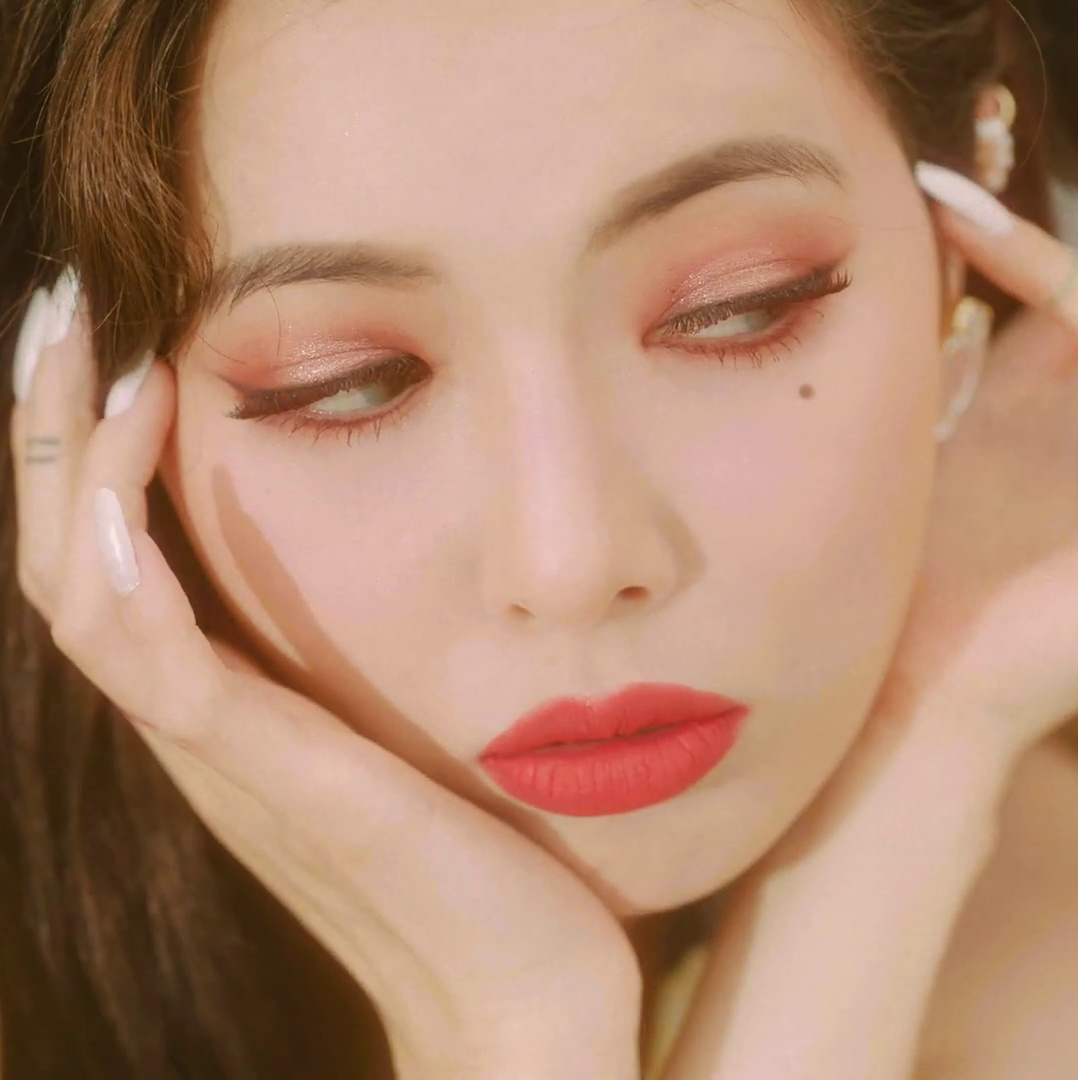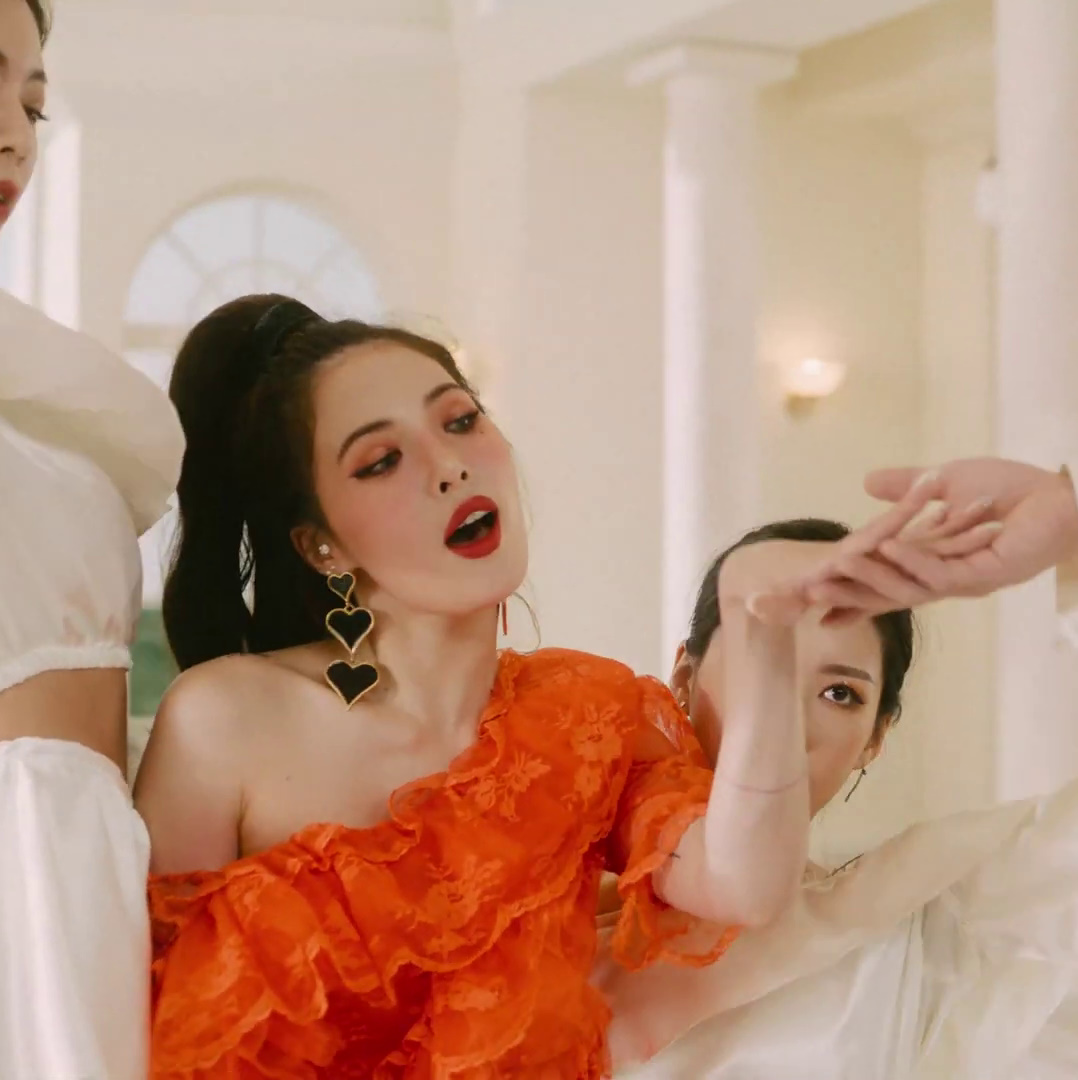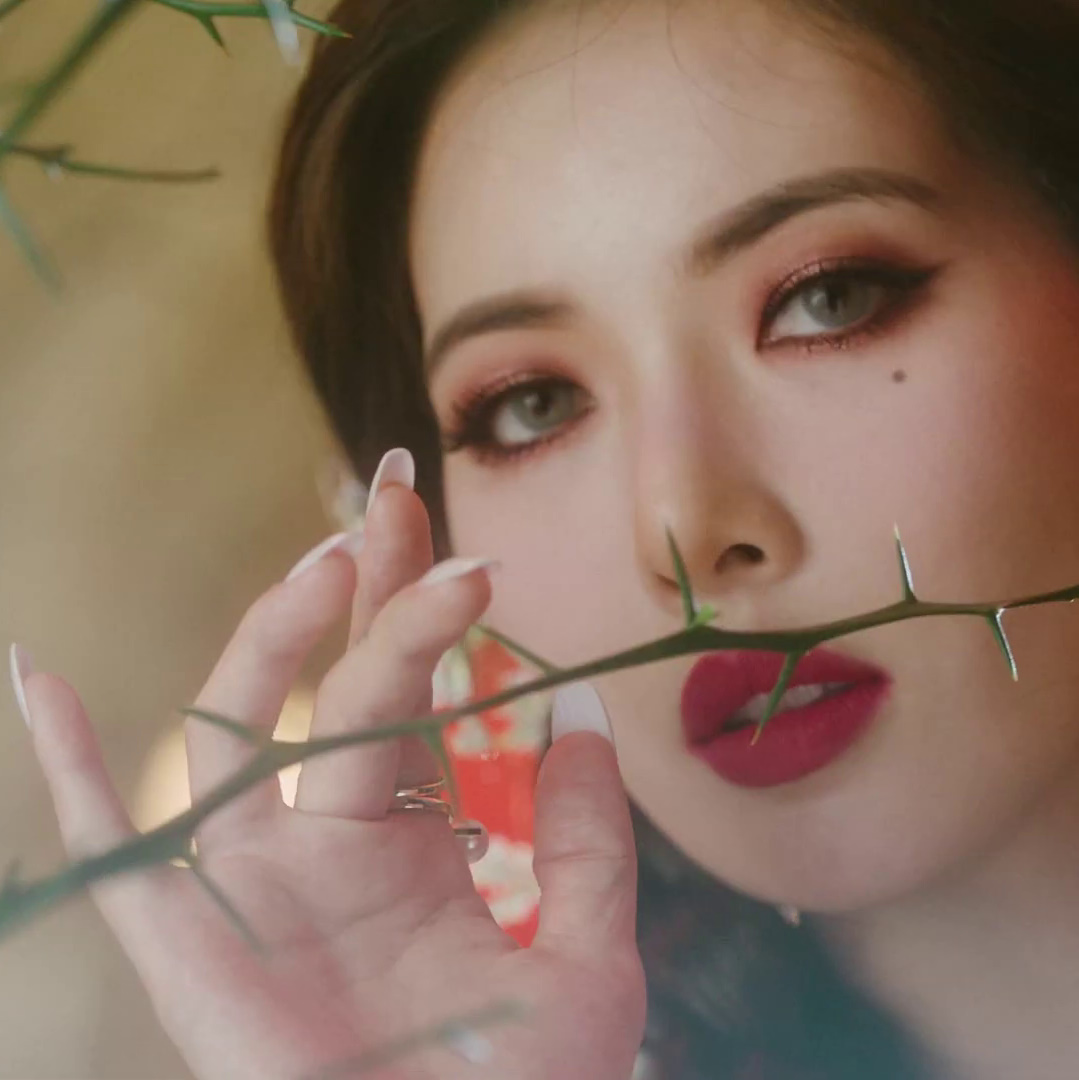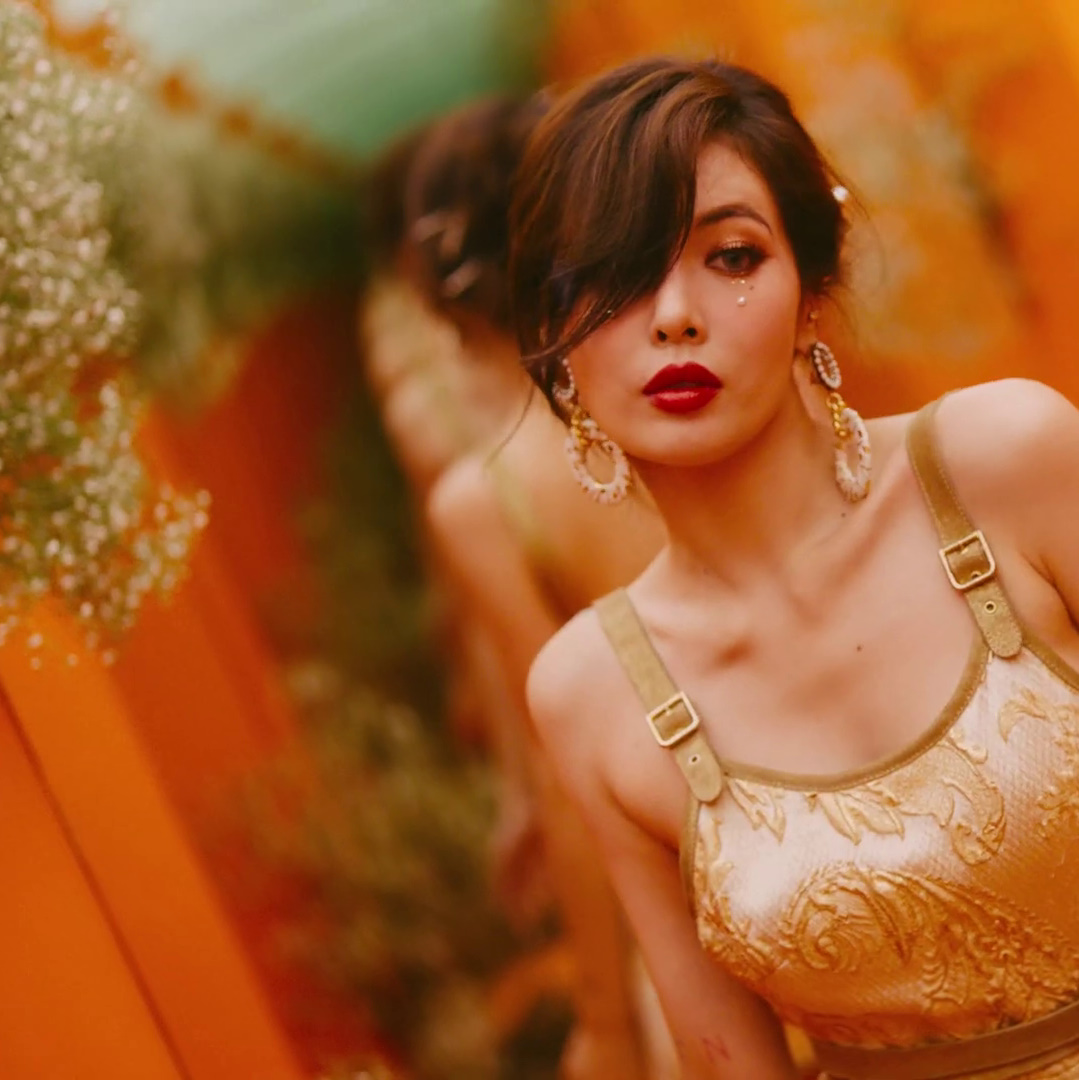 Of course, when you think HyunA, you instantly think of a red lip. We're treated to several iterations of a red lip throughout the video, from lighter pinky-reds, glossy reds to blurred-out reds and deeper reds.
Despite having glitter all over them, her eyes don't compete for attention even when paired with red lipstick. Instead of looking at them as different parts of the face, I, instead, am compelled to look at them as a whole. I truly cannot pin-point one particular aspect that I enjoy about her looks like I normally tend to do.
I just like how happy she looks and it reflects on her face. She looks beautiful throughout.
HyunA and Dawn will be on one of my favourite Korean variety shows, Knowing Bros, this weekend. I'm excited for this episode and the chaos that will unravel (I trust the bros on that department).
All in all, I'm happy to have a HyunA comeback at last.