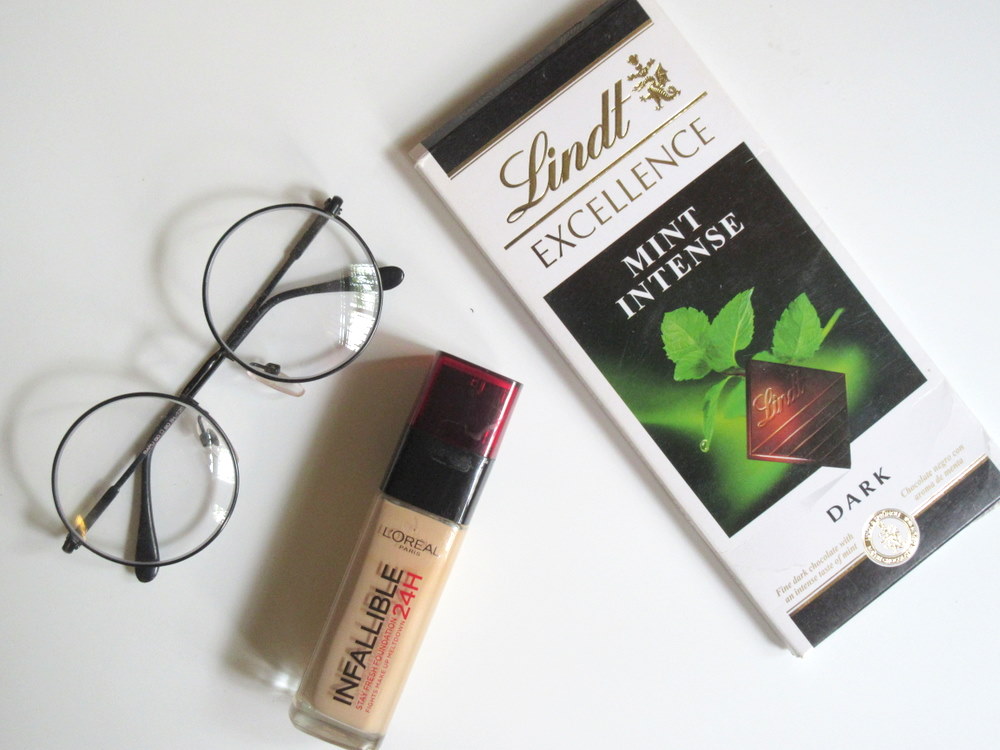 Hi, everybody. I haven't posted anything in quite a while, so let's get things back on track, shall we? Let's start off with one of my least favourite type – yet somewhat important – of makeup: base makeup.
THE BACKSTORY: I have always, always been wary of base products. I only have a few stashed away in my collection. I absolutely love my MAC Face and Body Foundation (that review will follow this one) and my Etude House Precious Mineral Any Cushion, which I have previously reviewed on the blog. The thing is, I got suckered into buying this foundation by the pretty sales assistant.  I originally went to check out a few lipsticks for a future post, and then I spotted the new L'Oreal releases. L'oreal and I have been on good terms of late and since one of their newer foundations did catch my eye, I decided to consciously get suckered in. What I wanted was this foundation, but I came home with the reformulated Infallible foundation instead.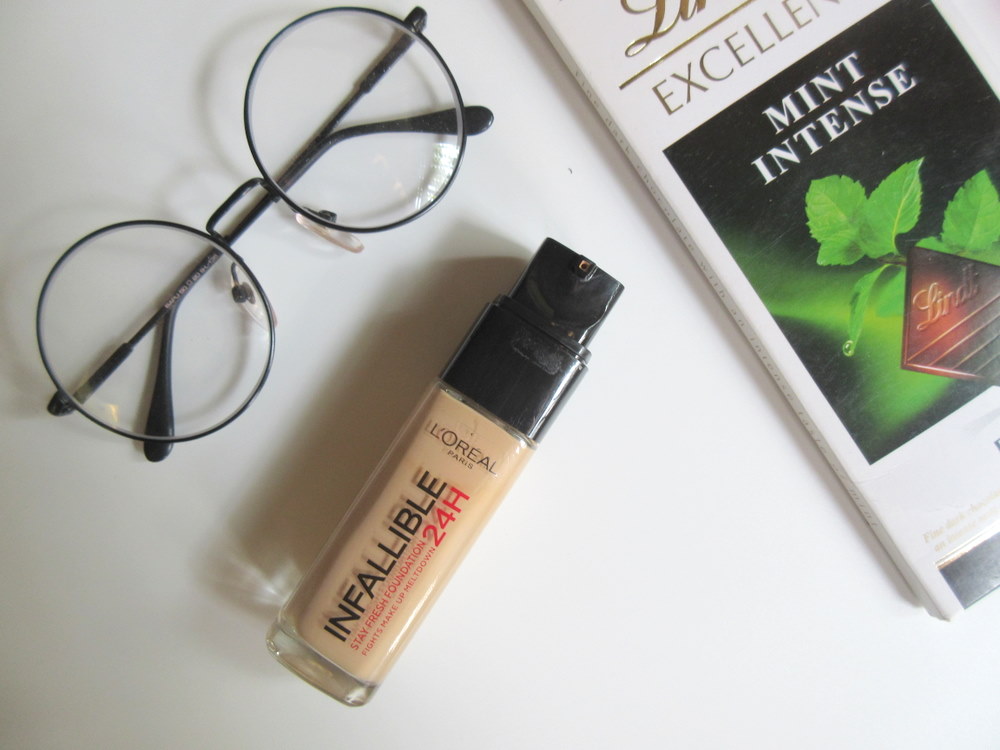 THE PRODUCT: The Infallible range from L'OREAL is known for their longevity and supreme formulation. This is the newer formula of the Infallible foundation that used to look like this and is around the same price point as well. Let's get right down to it – this foundation is extremely rich and thick. It takes a mere drop to cover your face (it takes one pump for mine, at least). It is heavy duty in the sense that it will easily cover all your little imperfections – it'll smoothly fill in your pores and hide blemishes. It is a medium to heavy coverage foundation – and since it doesn't contain any SPF, it'll be great for Bridal makeup too. Another important thing to keep in mind is that this foundation is very suitable for humid weather – it won't melt or slide off. However, it does tend to highlight dry patches and if you have any, you may want to smooth on a primer before you apply this foundation. If you're able to find your perfect shade, there's not much else to say; it will work well for you. While it promises a no-mask effect, others will certainly be able to tell that you've got base makeup on your face. The finish of the foundation is matte and hence, it tends to control the shine your face for a fair amount of time. It is packaged in a sleek, rectangular glass bottle that is topped off with a plastic black pump and a red top. Be warned that it does have a musky fragrance. It's a little strong but it doesn't last after application. All in all, this a great foundation if you like base products that are high coverage and are able to withstand rain, hail, storm or the bright sun.
MY HICCUP(S) WITH THIS FOUNDATION: I feel like this foundation is a bit too heavy for my liking. It feels okay on the skin; it doesn't feel lightweight or like second skin. But that's just me being too fussy – I tend to like more watery textures and lighter (much, much lighter coverage). I find that I like the consistency of L'OREAL True Match better than this one, mainly because it is a lot more watery and has light (but build-able) coverage.
QUANTITY: 30 ml for 1325 INR.
AVAILABILITY: L'OREAL counters, Flipkart etc (a lot of the usual sites haven't started stocking this just yet; I'll update it when they do)
L'OREAL Infallible 24H Stay Fresh Foundation in '140 Golden Beige'.
Pros
It offers medium to high coverage.
It comes with a pump which ensures hygiene.
It is able to withstand humid weather and doesn't slide off/transfer.
It is mattifying, which will work well for those with oily skin.
It is blend-able and lasts for a long time.
Cons
It is ridiculously priced, coming from a brand that is supposed to offer more affordable stuff.
It isn't meant for people who prefer lighter coverage and watery consistency.
It has a strong musky fragrance.