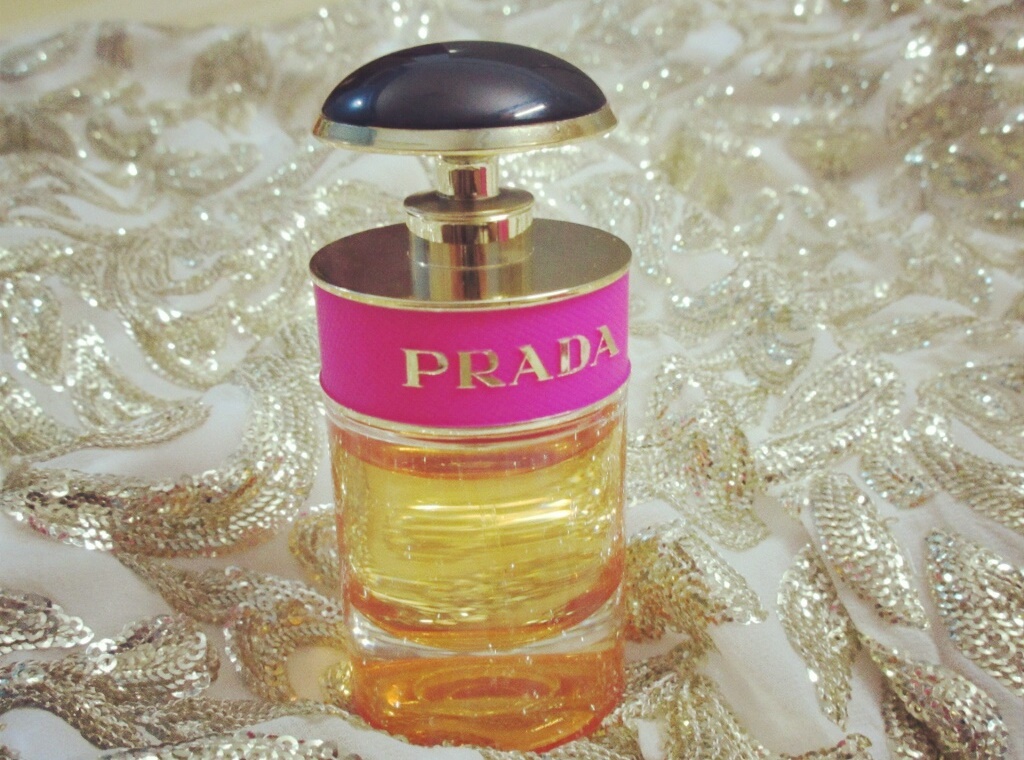 Hi there, if you're a fan of sweet smells, you're reading the right fragrance review. You've probably already heard of this little perfume, it's well-loved and has been in the market for quite some time.
THE BACKSTORY: I have always had a sweet tooth and I always look forward to trying out new desserts. And soon, the idea of smelling like candy grew on me. And so, here we are.
THE PRODUCT: The packaging of the perfume is as delightful as the fragrance. It's a gorgeous and unusual combination of shocking pink and gold, with a sudden stray from the theme with the black top. If you wish for something lighter, there's Prada Candy L'Eau; it's lighter and has the notes of your original Candy along with notes of citrus and oriental florals. There's also a fairly newer addition, the Prada Candy Florale, which seems to be more flirtatious and sensual.
The notes in the perfume are of Caramel, Musk, Vanilla and Benzoin. While most of you will immediately be able to identify the caramel, musk and vanilla in it, some of you may have trouble with identifying the benzoin aspect of the fragrance. If you look it up online (or read about it here), you'll be able to gather that it belongs to a similar, sweet fragrance category. Whatever it is, it definitely contributes into making Prada Candy a sweet yet musky fragrance. After it dries down and settles after a few more hours of wear and tear, the musk becomes more apparent. It doesn't smell like candy per se, but it definitely has the smell that burnt caramel would. It's unique in the sense that it isn't one of those overwhelmingly sweet fragrances.
Some of you may not like the fragrance of the original Candy, yet like the Candy Florale. It's one of those perfumes ranges that may become your signature scent. Do give the Candy range a whiff and decide for yourself. You may just lock in your 'it' fragrance.
PRICE:  3500 INR (around $64) for the 30 ml bottle.
AVAILABILITY: Various perfume stores like Parcos, department stores, Sephora (www.sephora.com)