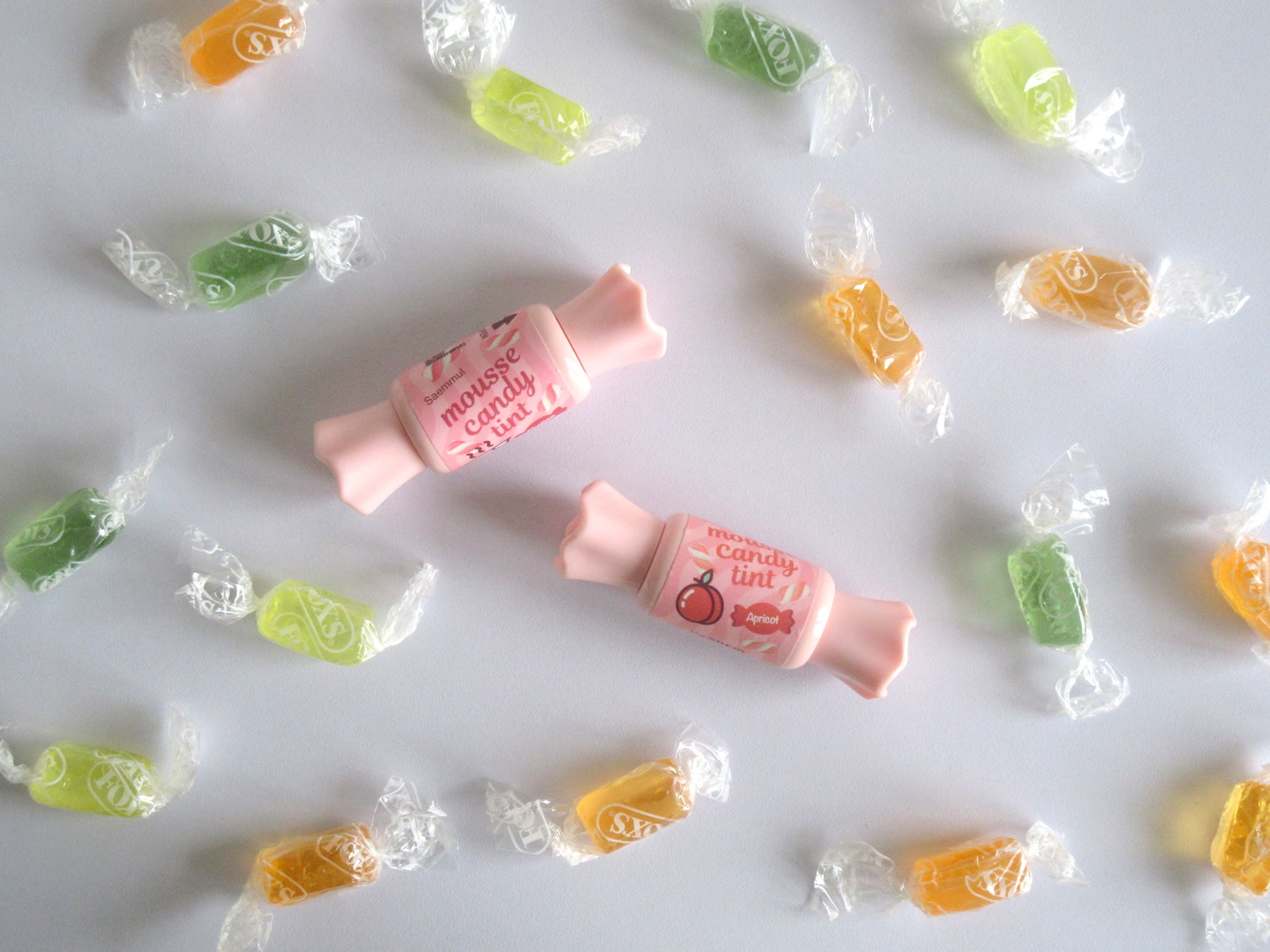 I'm finally getting around to writing about these.
THE BACKSTORY: The girlfriend and I bought these during Black Friday sales last year. We were both smitten by the packaging and just wanted to try them out.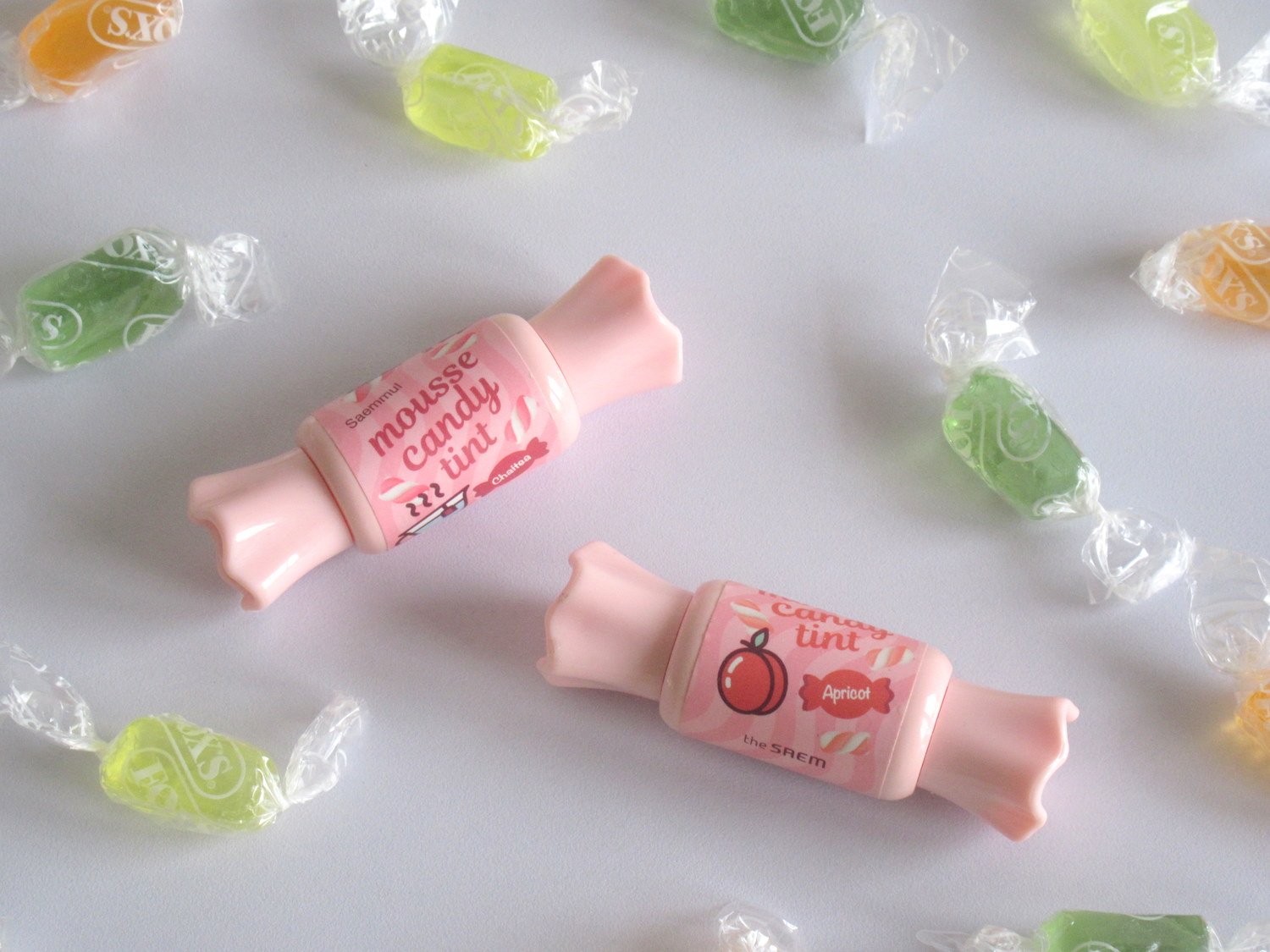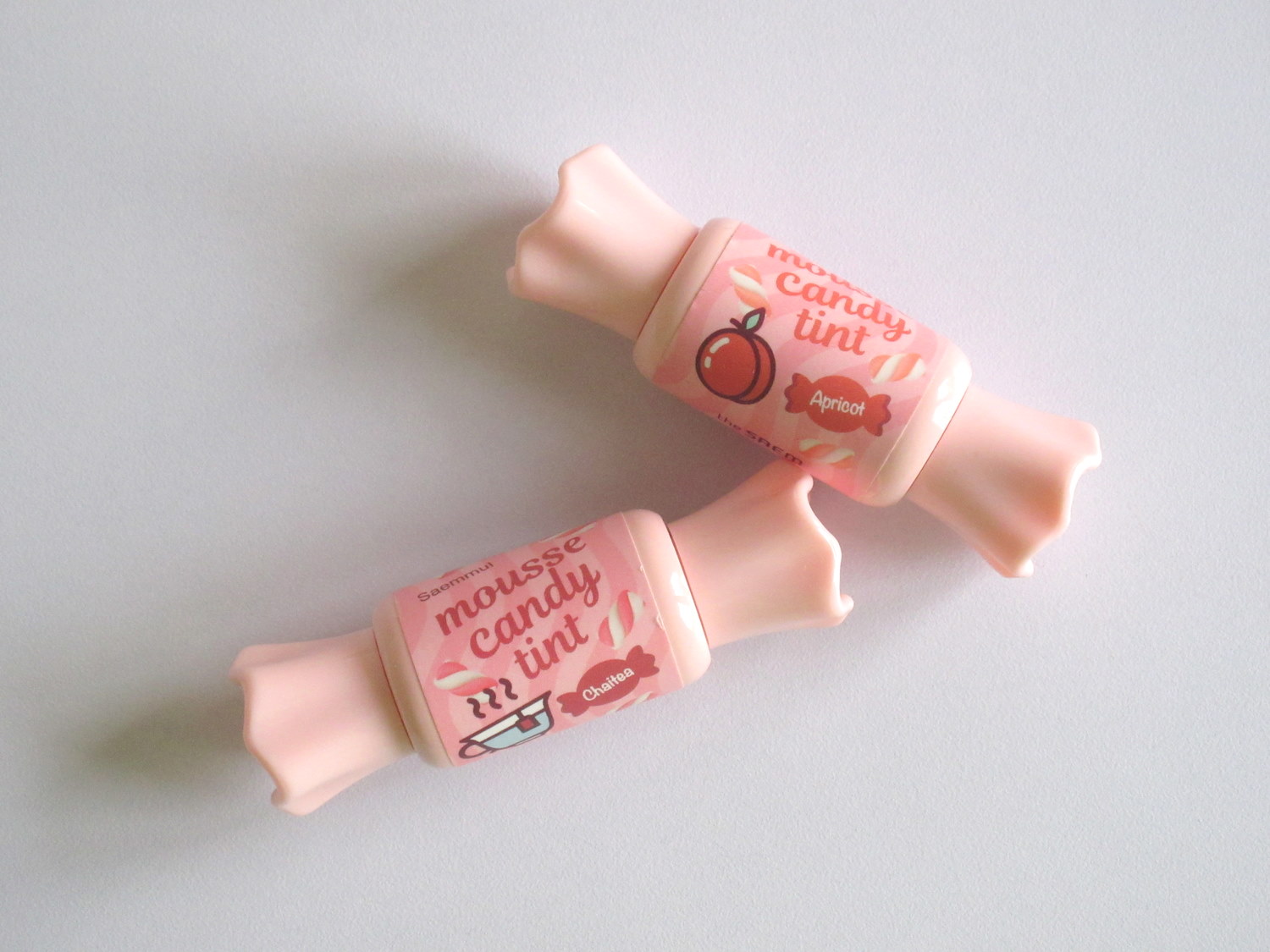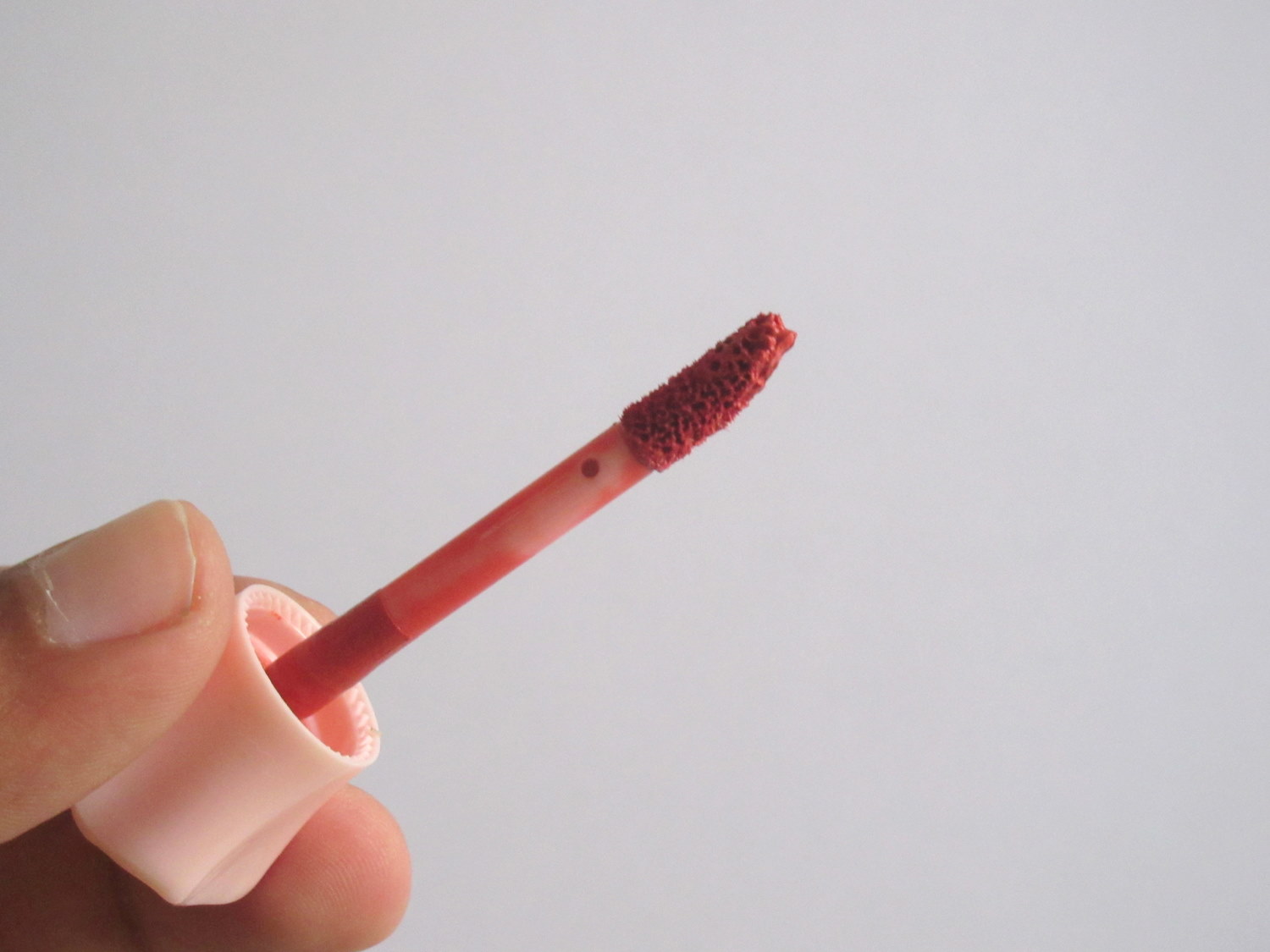 THE PRODUCT: The packaging will grab your attention right away – it's packaged to look like candy. Adorable, right? I adore the pale pink exterior. It's quite hefty, too. You unscrew one end of the candy wrapper (the packaging has an arrow indicating which side you have to open) to take out the short doe-foot applicator.
The tints are opaque, extremely pigmented, comfortable and long-wearing. Basically, everything you'd typically expect in a velvet tint like this.
The consistency is slightly thicker than other mousse-y tints that are available in the market. They also, in my humble opinion, adhere better to the lips. Instead of sitting on top of the lips, they latch on to the lips the way matte liquid lipsticks do.
These, of course, aren't transfer-proof. That's understandable since they never completely dry down. While they do transfer, they don't feather nor do they bleed. I find that even if these transfer, the saturation of the shade on the lips remains unchanged.
Interestingly, I find that these are scented according to their flavours. I thought I was hallucinating when I thought '06 Chai Tea Mousse' smelt like milk tea. But then, '08 Apricot Mousse' smelt like dried apricot candy and I was convinced. The scent is barely notice-able but it's there nonetheless.
I thoroughly enjoy these tints. They adhere so well, last so long and have this weightlessness to them that I can't find any faults in their formulation at all.
What's more, they don't emphasise lip-lines like other satin or matte lip products do.
Am I admitting I like these better than the Peripera Peri's Ink The Velvet Tints?
I actually am.
There. I said it.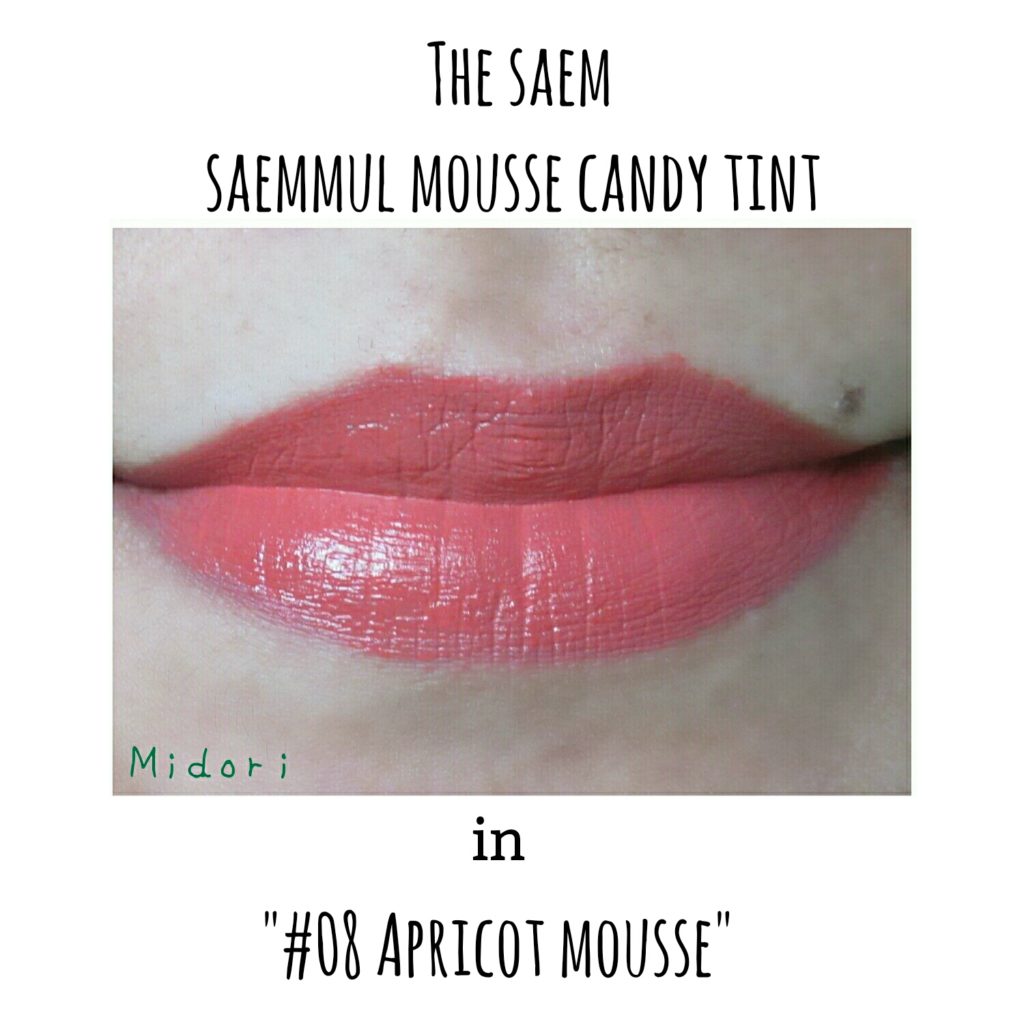 SWATCHES AND SHADES AVAILABLE: These were initially available in 5 shades (your usual generic K-Beauty Lip Colour range of red, orange, pink) but now boast a line-up of 13 shades. When we purchased these, however, only 10 shades were available.
06 Chai Tea Mousse – A stunning dried-rose colour. It has brick, pink, mauve undertones.
08 Apricot Mousse – An impactful apricot shade with strong orange undertones.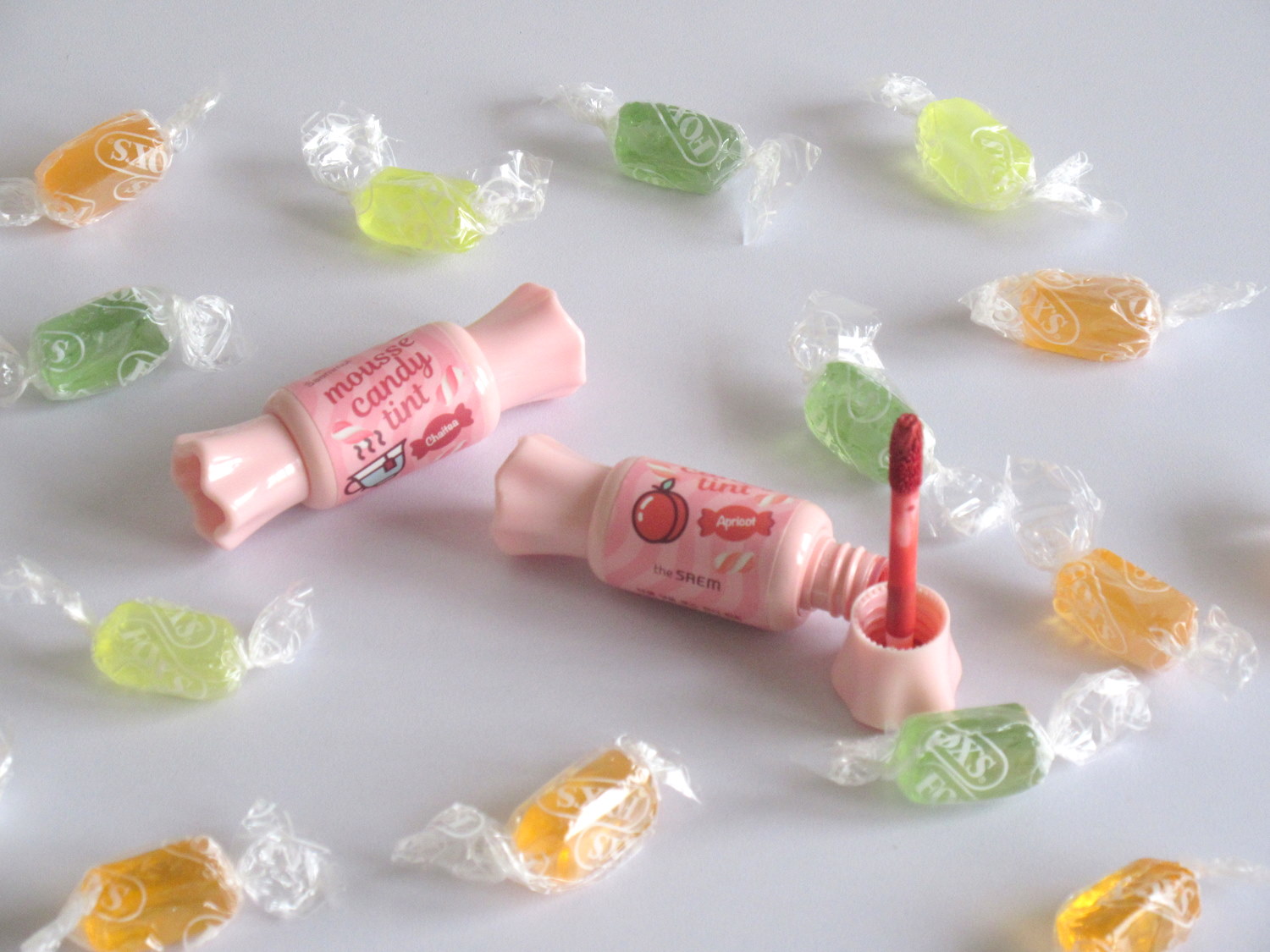 PRICE AND QUANTITY: 6,000 KRW for 24 grams of prodcut (approx. 370 INR).
AVAILABILITY: TesterKorea, RoseRoseShop, iBuyBeauti, Jolse etc
♥ OVERALL: I just think it's one of those products that you'll never regret buying. That being said, be mindful while picking the shades. Always choose something you'll actually wear. Or, simply pick a shade that you don't have in your collection and want to try. Or just buy them all. Your call.
The Saem Saemmul Mousse Candy Tint.