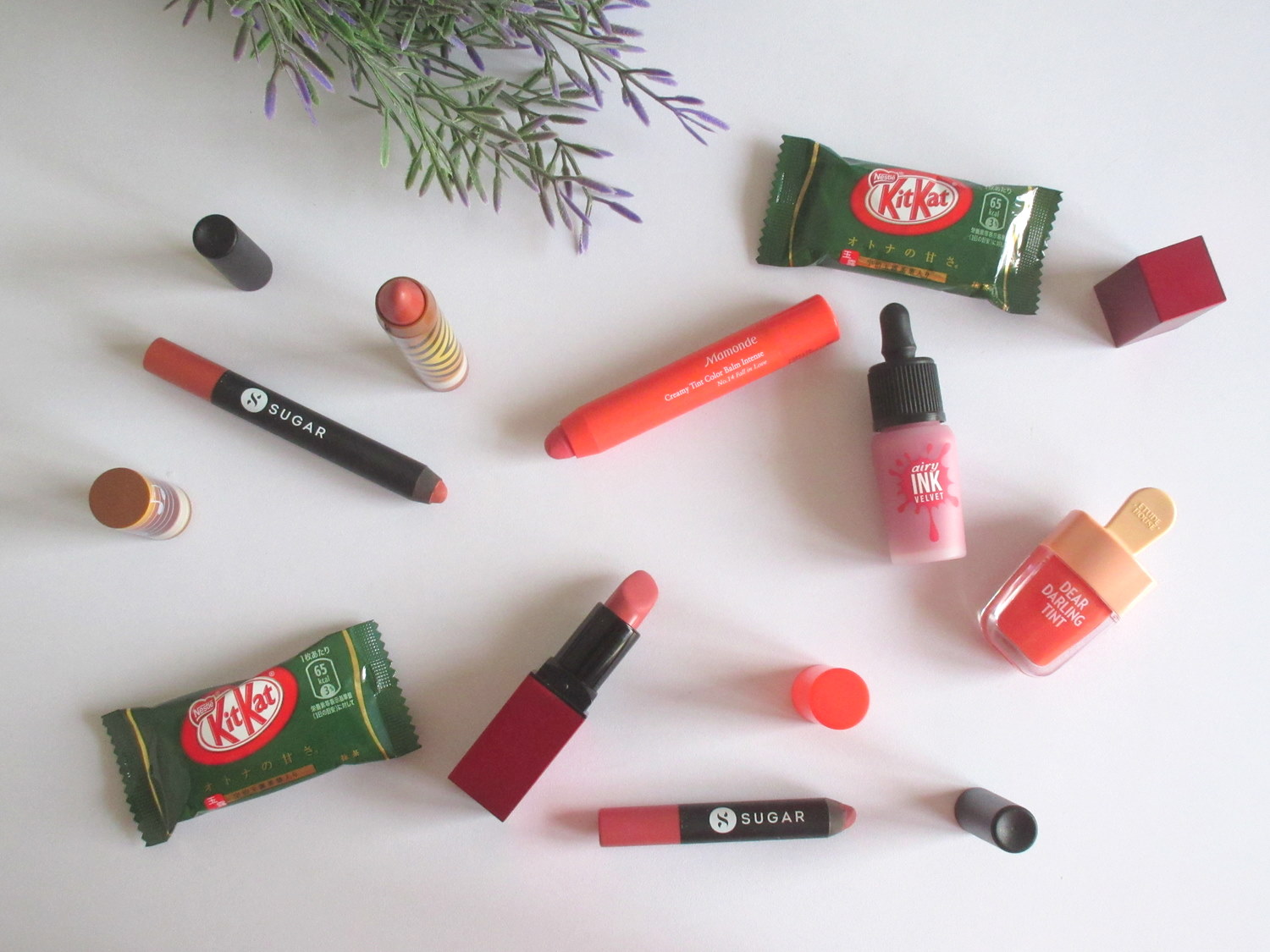 The last time I did a 'Lip Mood' post, it included similar colours. Ugh, I would apologise and offer more variety but every time Spring rolls around, I sport peaches and nudes the most on my lips.
Spring and Summer are perfect for warmer nudes, peachy nudes and just more neutral and wearable colours, I feel. Bright and bold colours are most welcomed too but I always find my way back to my peachy hues. Who am I kidding? These kinds of tones work all year round. In fact, use whichever lip-colour you please.
But I do enjoy a good peachy colour on my lips every now and then. Peach blushes, however, in my collection, are scant. Just an observation for the drunk Midori who, some time in the future, will tour the inter-webs for the latest prey i.e. impulse buy.
Here are all my top picks.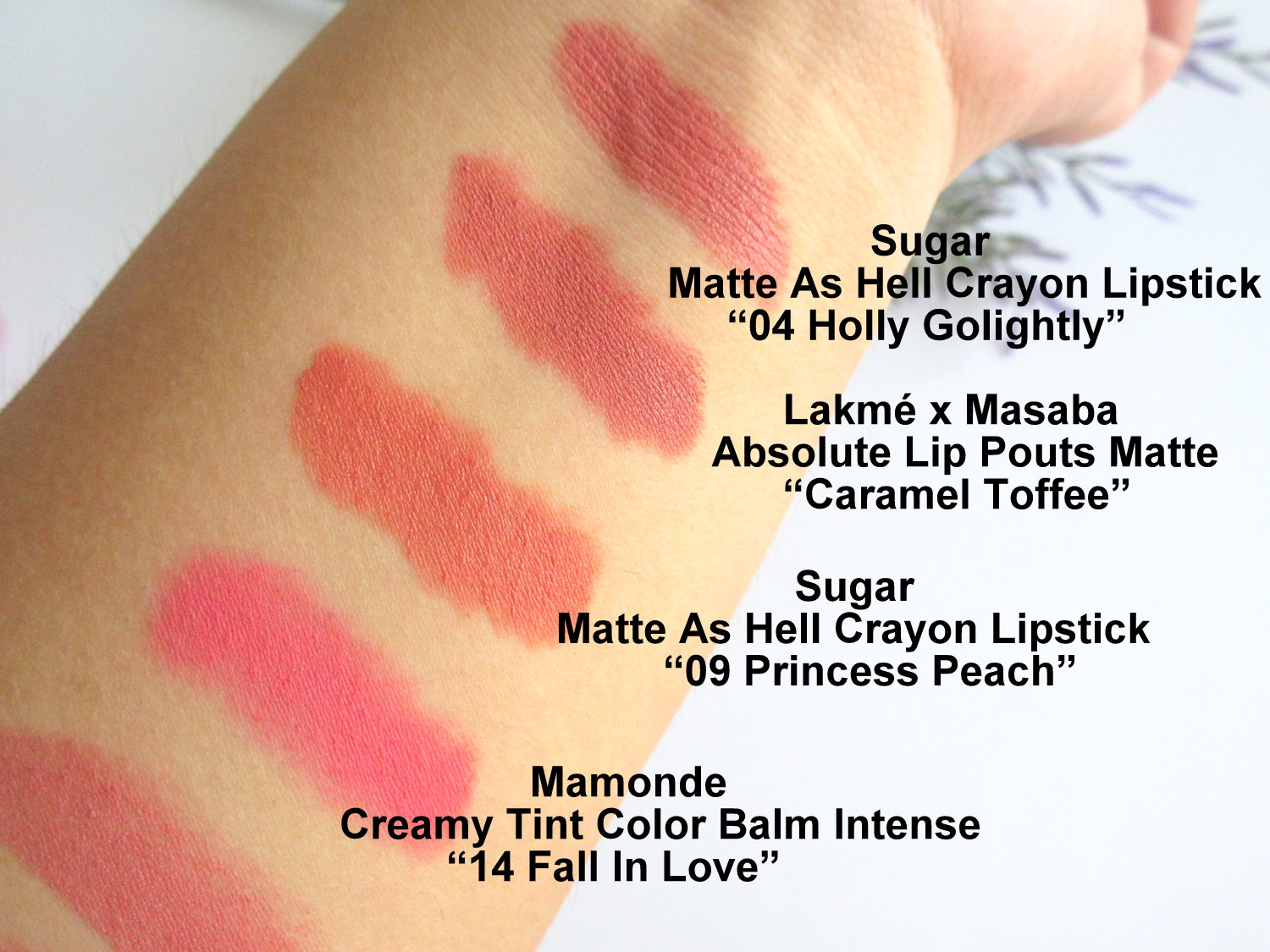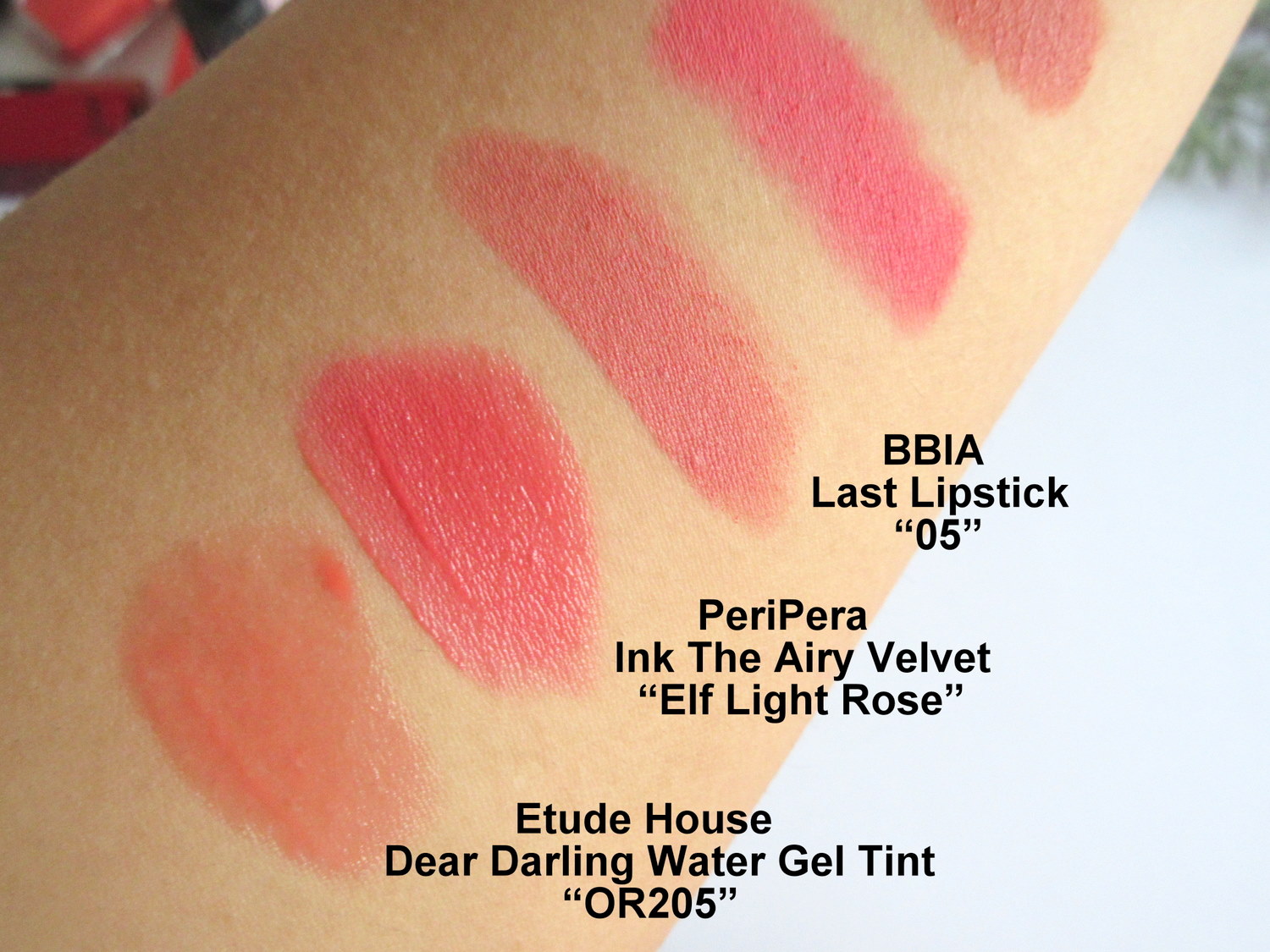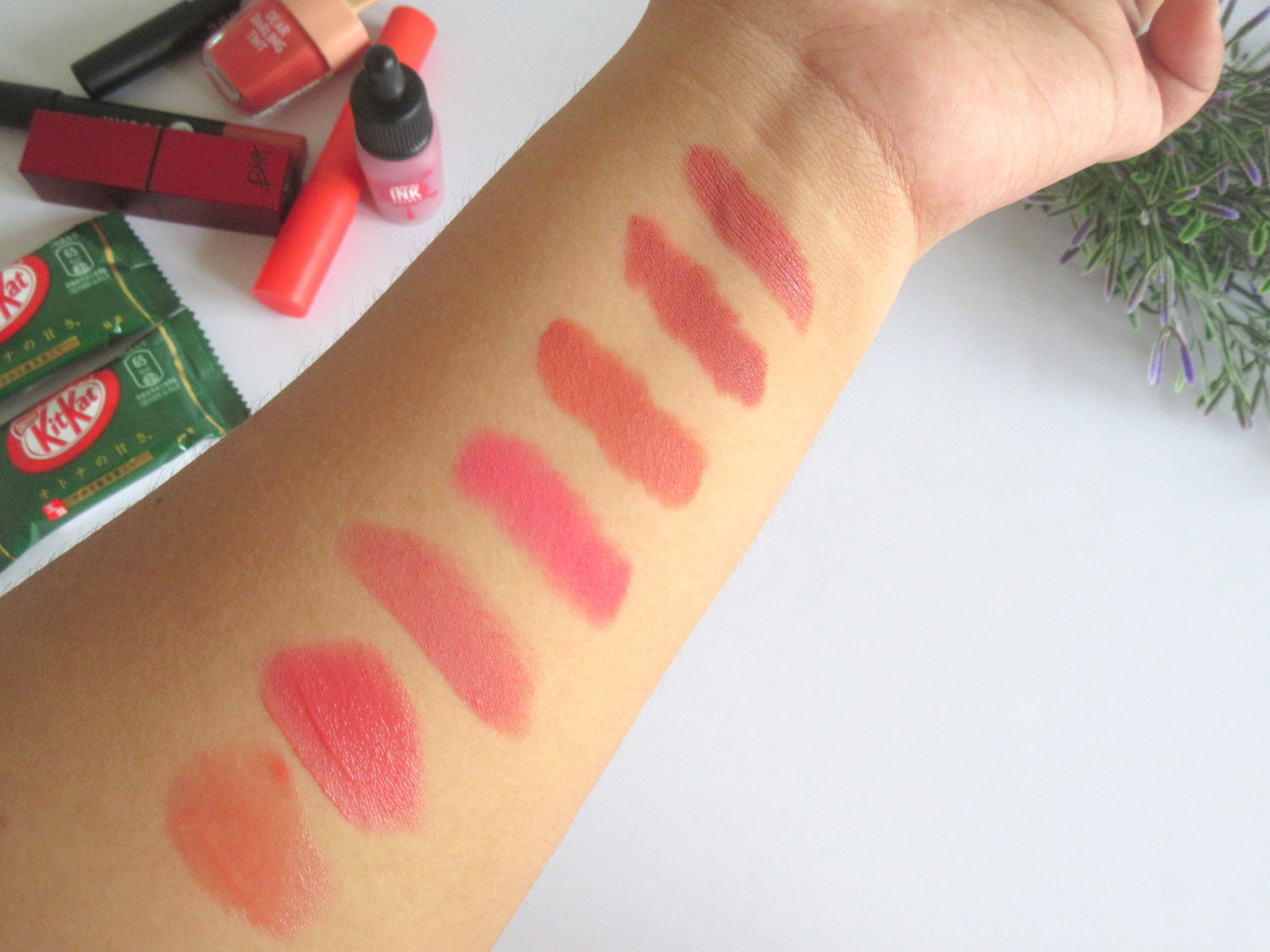 I would love to sit around and type more about each and every shade. But I'm not in the mood to. Not tonight.
However, you'll most likely find individual reviews on these here already. I'd list those for you too. Just… not tonight. You can just type the name of the product you're interested in, in the Search Bar below my green-haired profile picture. I really need to get rid of that photo already.
What's been your lip colour of choice lately?