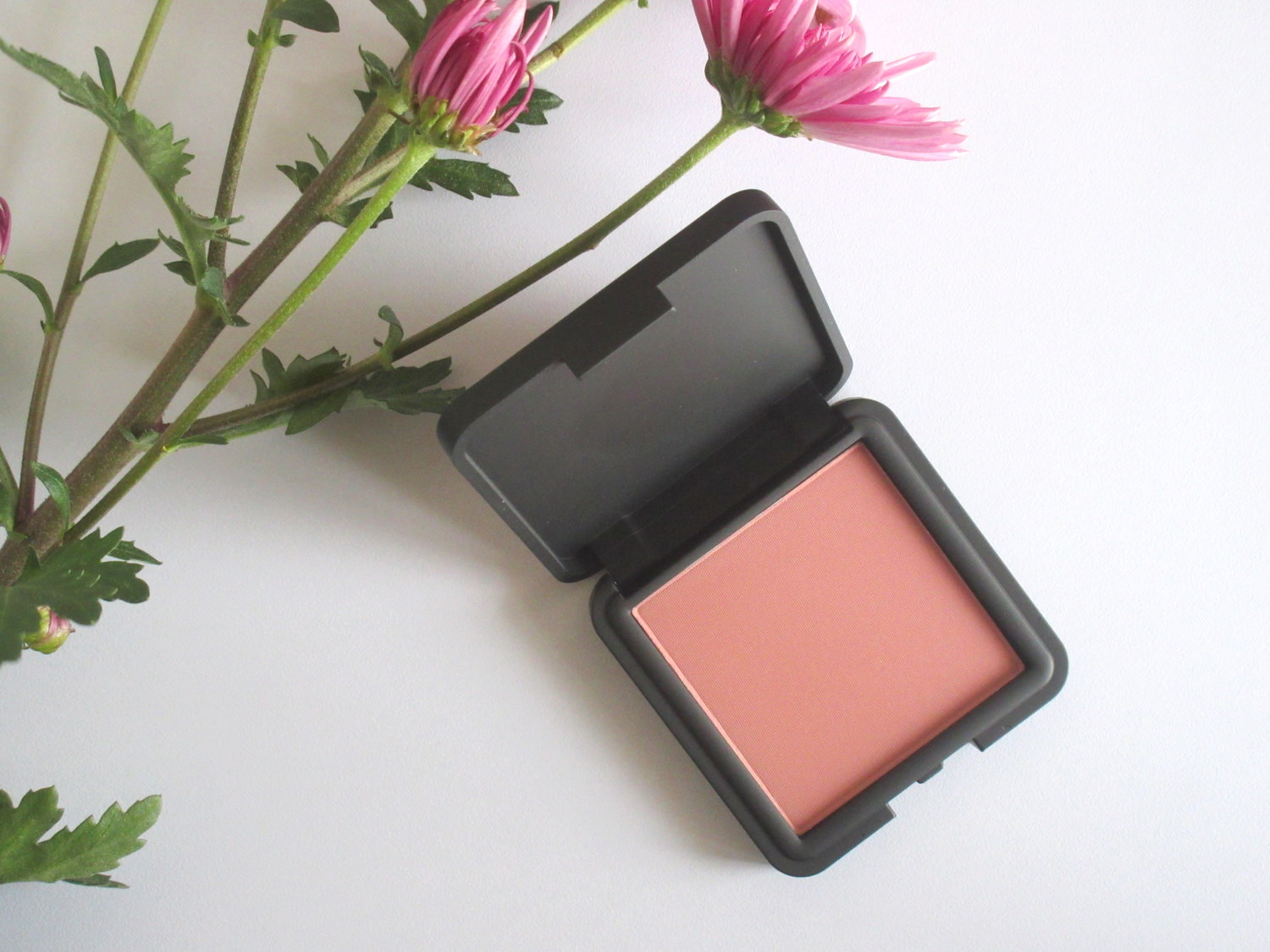 Here's the newest blush in my collection. It's so good that I have to stop myself from reaching for it every single day. No, really.
THE BACKSTORY: I was browsing Jabong one night when I suddenly saw that it had begun stocking the brand 3INA. I had seen their products floating around on Instagram but was unaware that they were available for purchase in the country (they even have a store in Mumbai). I, naturally, jumped at the possibility of acquiring a new blush.
3INA is a Spanish brand, I believe. I could be wrong, though. It's European. Let me just take the safe route. The 3 is actually an inverted M, as 3INA is pronounced 'Mee-nah'. Do you see it now? The 3 that's supposed to be an M?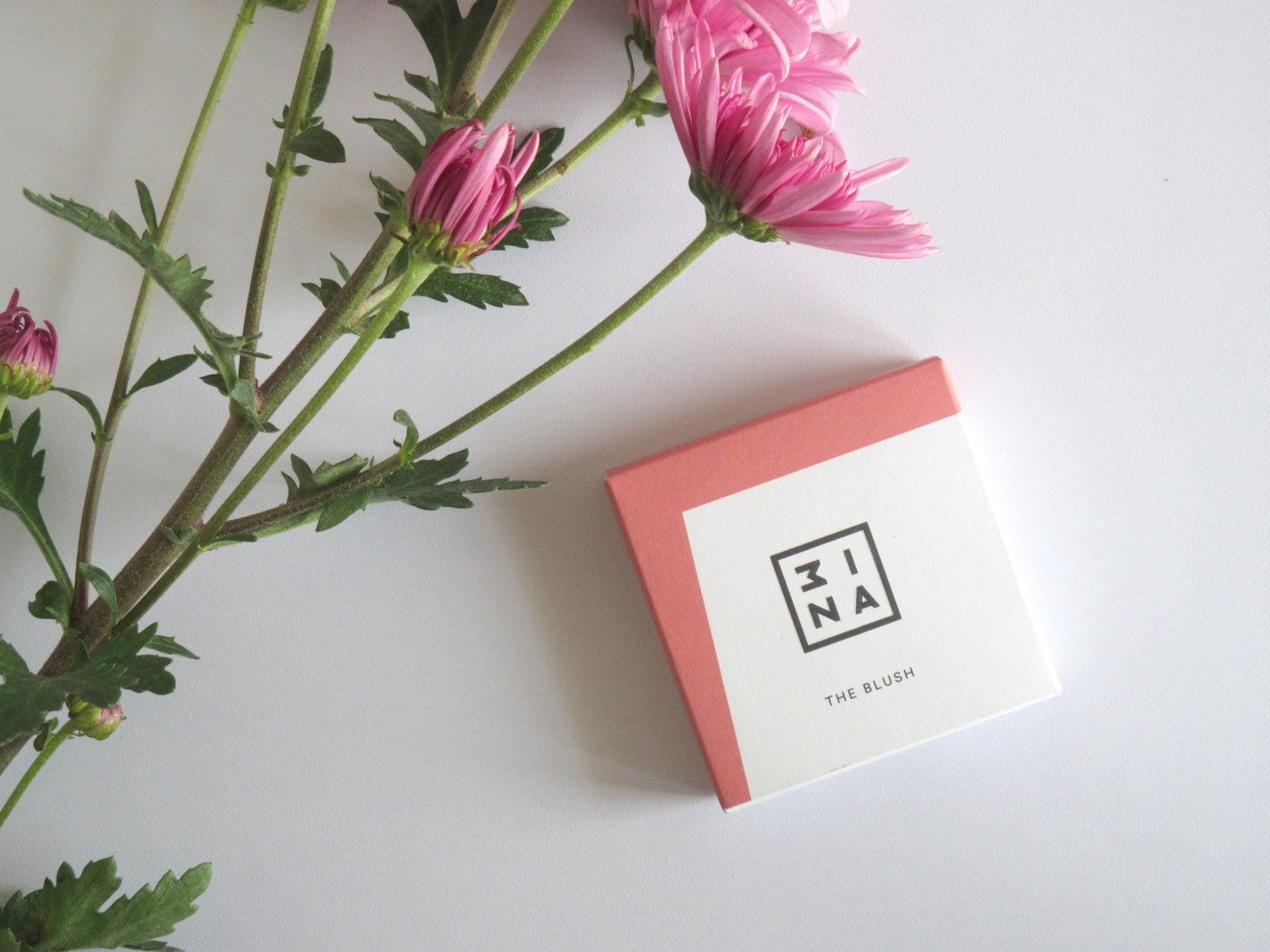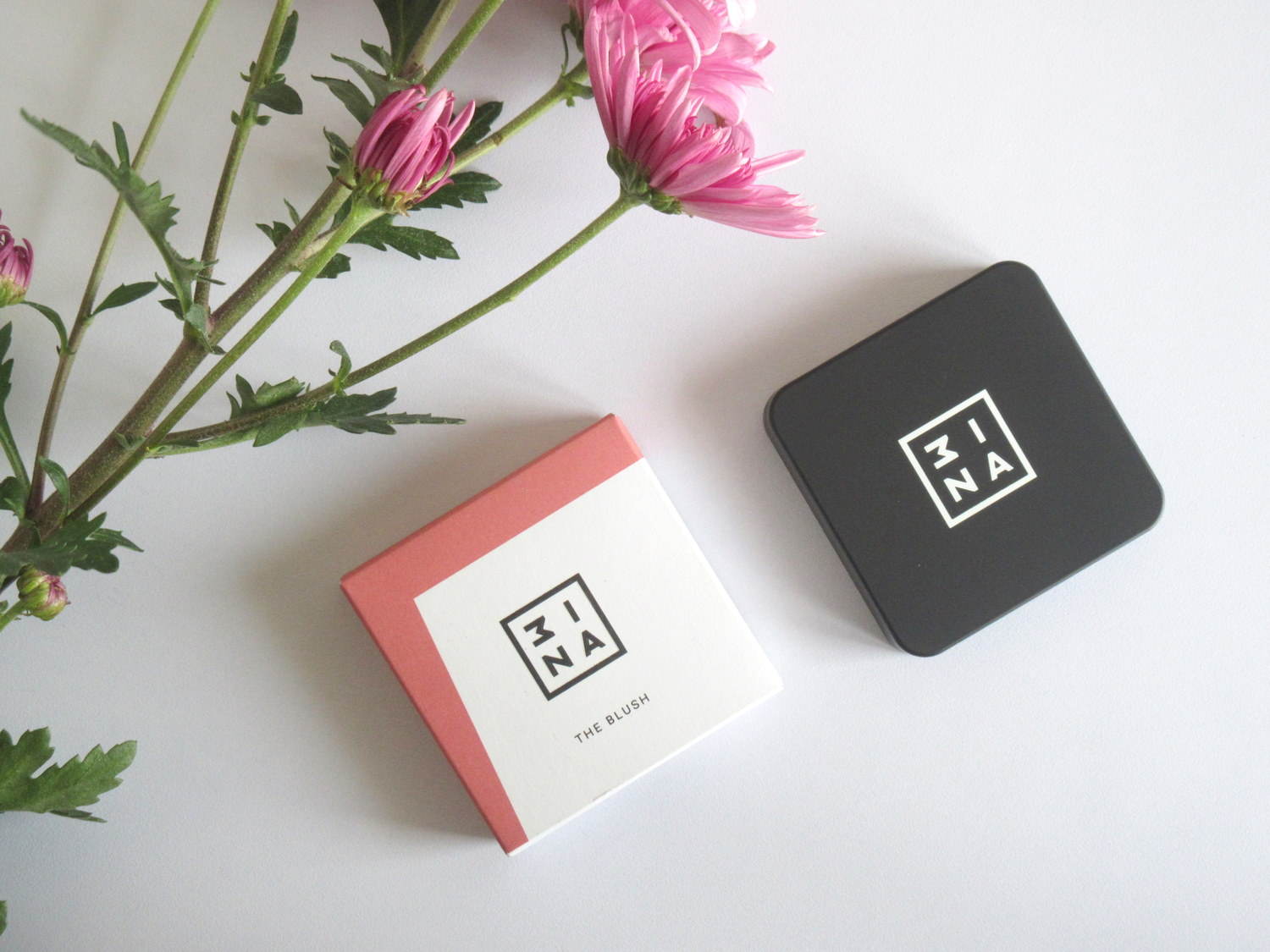 INGREDIENTS: Talc, Mica, Zea Mays Starch, Dimethicone, Triethylhexanoin, Zinc Stearate, Magnesium Myristate, Cyclopentasiloxane, Caprylyl Glycol, Sorbic Acid, Cyclohexasiloxane, Disodium Edta, Tin Oxide, Phenoxyethanol. [+/-]: Ci 15850, Ci 45380, Ci 77007, Ci 77491, Ci 77492, Ci 77499, Ci 77742, Ci 77891.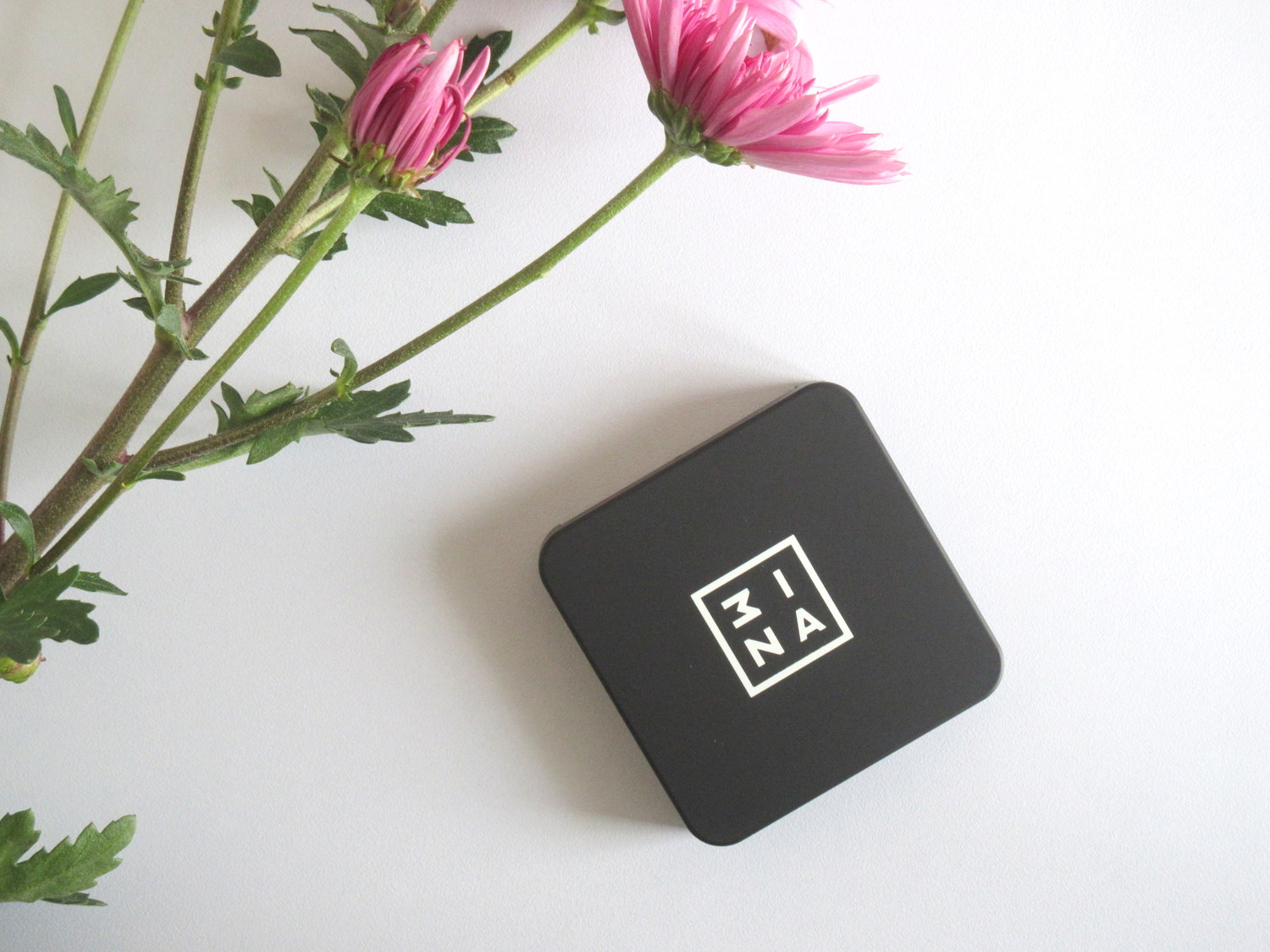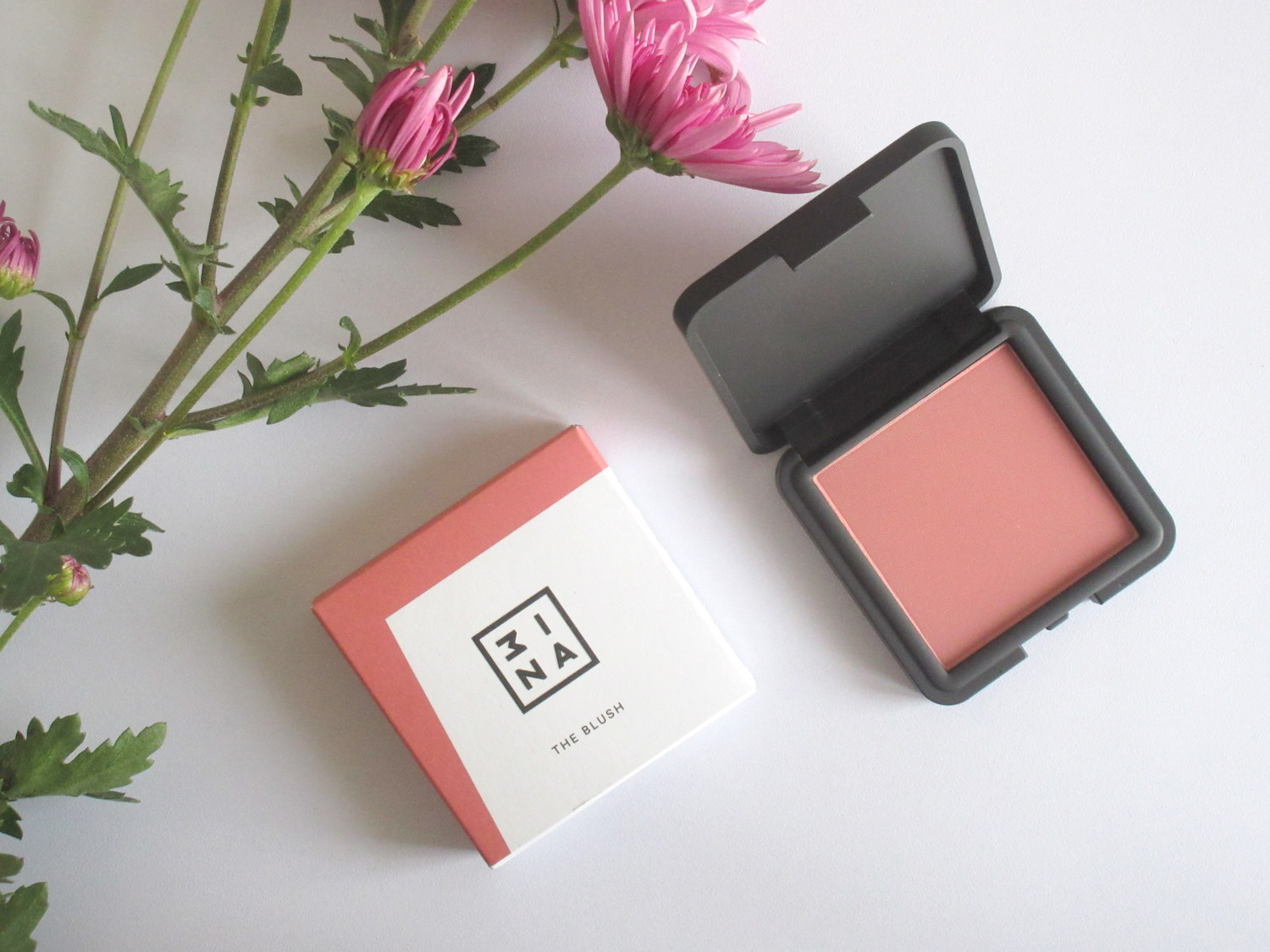 THE PRODUCT: Hmm, where do I start with this blush? Dare I say the packaging reminds me of… 3CE/Stylenanda products? In fact, their entire line gives me old-school 3CE vibes. 3CE or not, this blush is a winner in my books.
The packaging is alright. The compact is rather lightweight but it isn't flimsy or poorly-made. It's just light. I like the matte black packaging. I even like the cardboard box it comes in. I was expecting a mirror in the compact, seeing the price I paid, frankly, and was upset when I didn't find one.
Other than that, this is a fantastic blush.
It's smooth, soft and silky.
Can I conclude the review here? There's nothing else to add. I always say that but then I end up writing three more paragraphs in this section.
The pigmentation is great — but I feel, for blushes, it could be a double-edged sword. I, recently, have come to prefer powder blushes that are softer yet can be built up. Thankfully, with this blush, a light hand is all it takes for you to achieve a softer and dreamier finish. You can also build up the intensity of the colour — it layers well. It all depends on how heavy/light a hand you use with it.
The blush isn't too powdery and there's not a lot of product kick-off in the pan. It has a gorgeous, satin finish.  It's very fresh-looking and just melds into the skin. It imparts a slight sheen to the face too. It's a well-made powder blush. If you're looking for a natural-looking powder blush, this, here, is your answer.
It lasts rather well for a powder blush, too. Even at the end of the day, I see a bit of colour on my cheeks. That rarely happens with all my other powder blushes.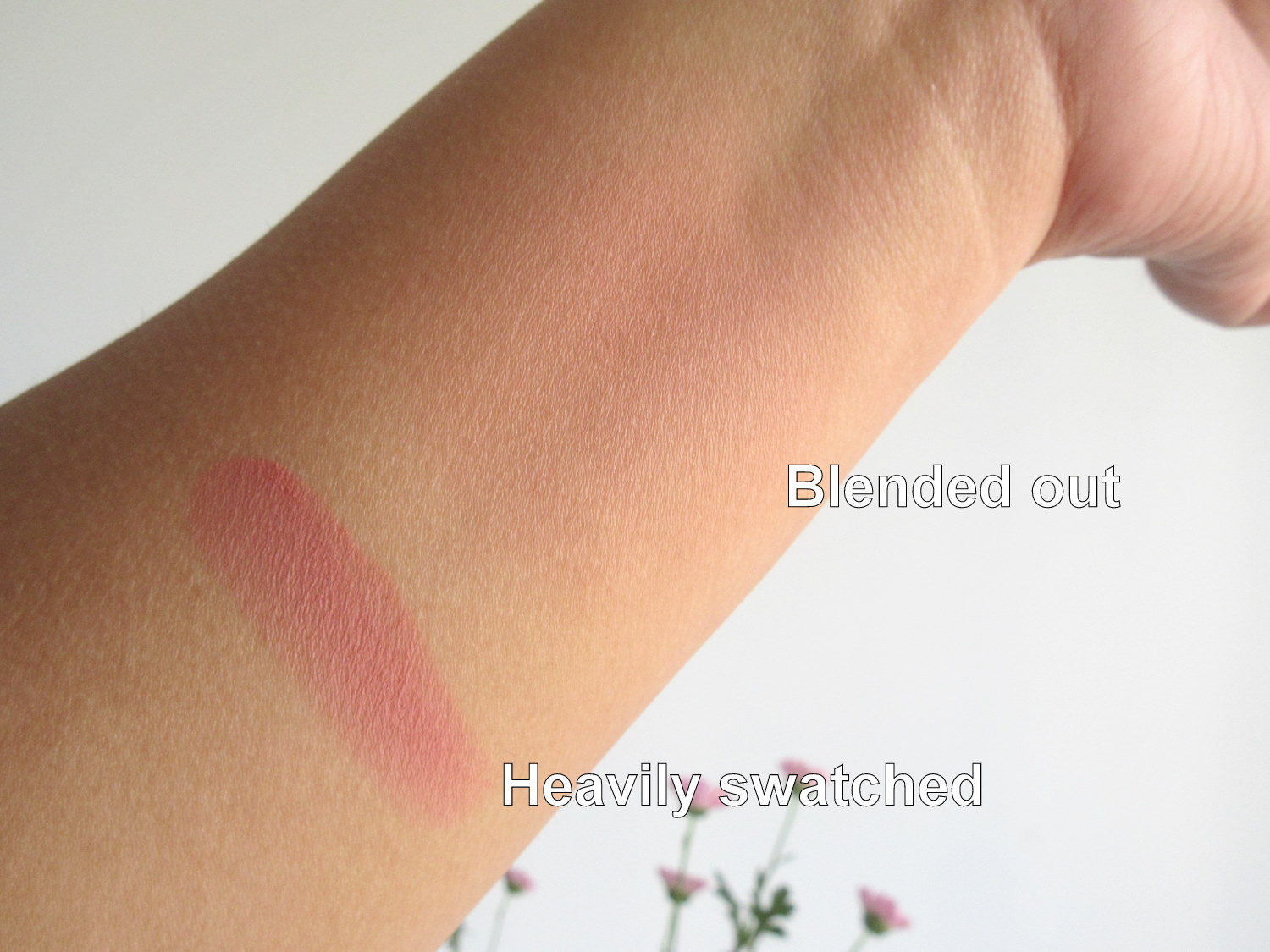 SWATCHES AND SHADES AVAILABLE: There are currently 6 shades available in 3INA's The Blush collection.
3INA The Blush in '103' – A muted rosy brown-nude. It's the kind of colour that goes with any kind of look. Since I have such a huge rotation of blushes to go through on a day-to-day basis, I have to stop myself from reaching for this all the time. No, seriously. It's become quite an issue.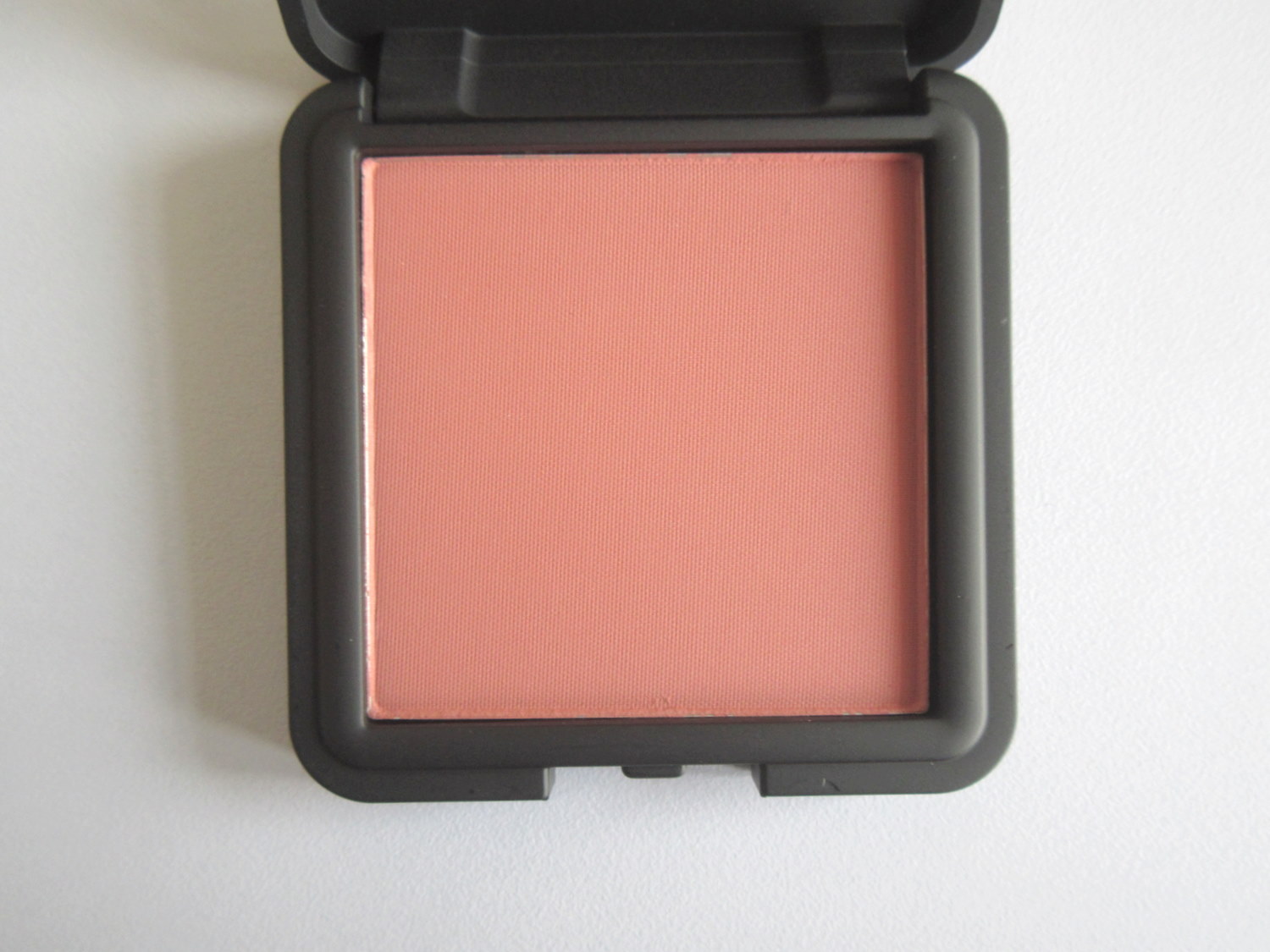 PRICE AND QUANTITY: 850 INR for 7.5 grams of product.
AVAILABILITY: Jabong, Asos etc.
♥ OVERALL: It's a fantastic blush, like I mentioned before. I'm unsure if all the other shades in the line are this good but, darn, if they are, the price-tag is worth it. If you wish to try out a shade, definitely give '103' a look.
3INA The Blush in '103'.
Pros
It's soft but can be built up to your desired intensity.
It's not too powdery - it melds into the skin.
It's very smooth and there's not much product kick-off in the pan.
It wears well throughout the day and lasts for a decent time too.
'103' is definitely a handy shade to own. If you wish for more options, you have 5 other shades to choose from.
Cons
The price is a little steep.
Availability is an issue.
I expected a mirror in the compact, considering the price I paid.