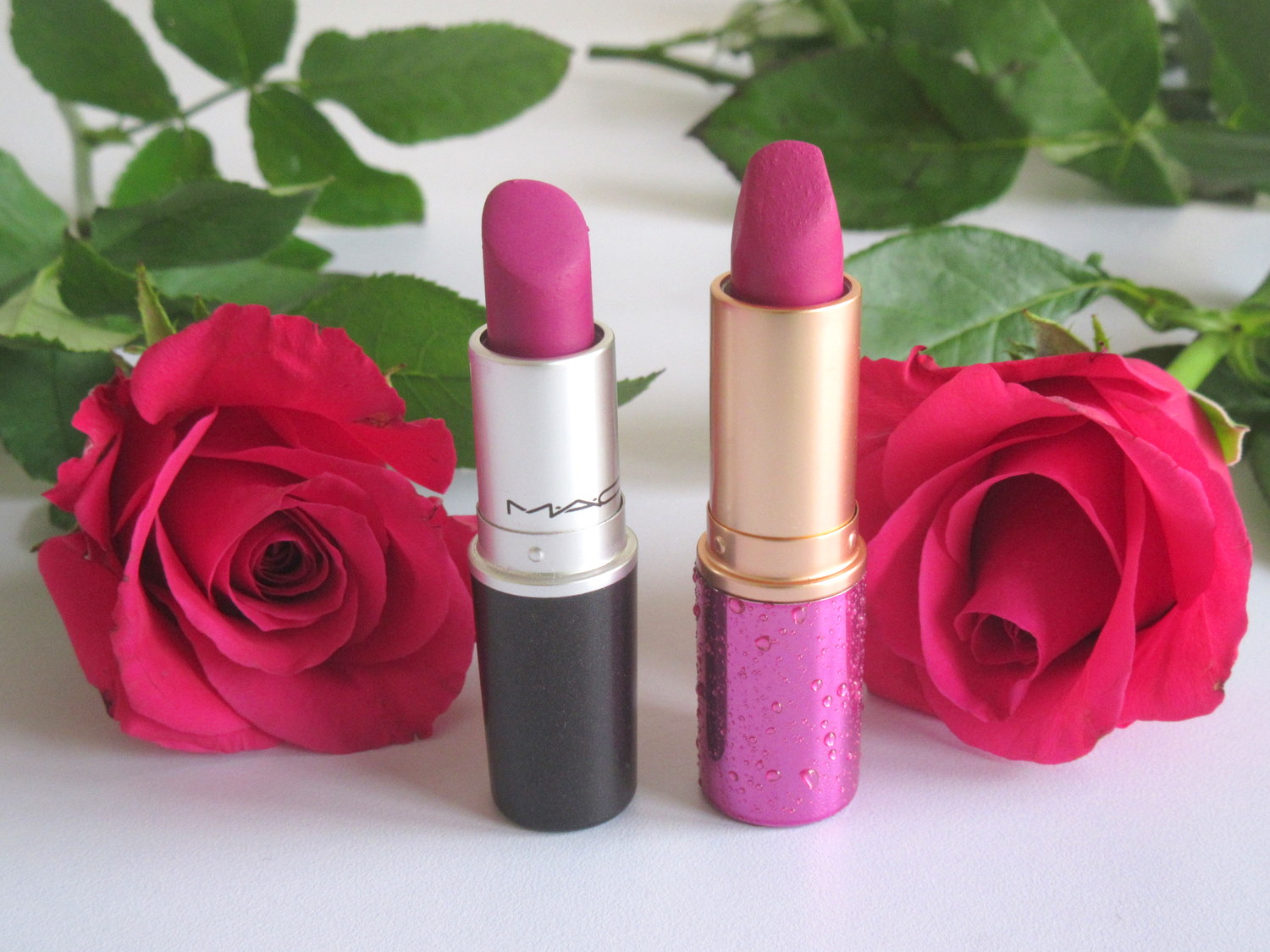 I should have done this Double Trouble post earlier. I found a really, really close dupe of one of my favourite lipsticks. That's the good news. The bad news is, the dupe was part of a Limited Edition collection. It's half the price, too.
'Double Trouble' posts are often meant to provide dupes in terms of formula, colour or performance. This time around, it's definitely more of a colour dupe.
If I were to pick a signature lip colour, it'd probably be bright, cool-toned fuchsias. Cooler pinks just make me look decent and human.
I've spoken about my love for MAC's 'Flat Out Fabulous' lipstick numerous times on this blog (and in real life, too, probably). It's just one of those lipsticks that I can always, always, always rely on. It's a cool-toned purplish pink and it's gorgeous.
Fun fact: 'Flat Out Fabulous' has been a permanent fixture on my 'Best Of' posts at the end of every year.
For my entire makeup-loving life, I've bought blue-toned pinks, hoping they would match up to 'Flat Out Fabulous'. None of them have even come close.
That is, until a lipstick called 'Shower' came along with Colorbar's Limited Edition Feel The Rain collection.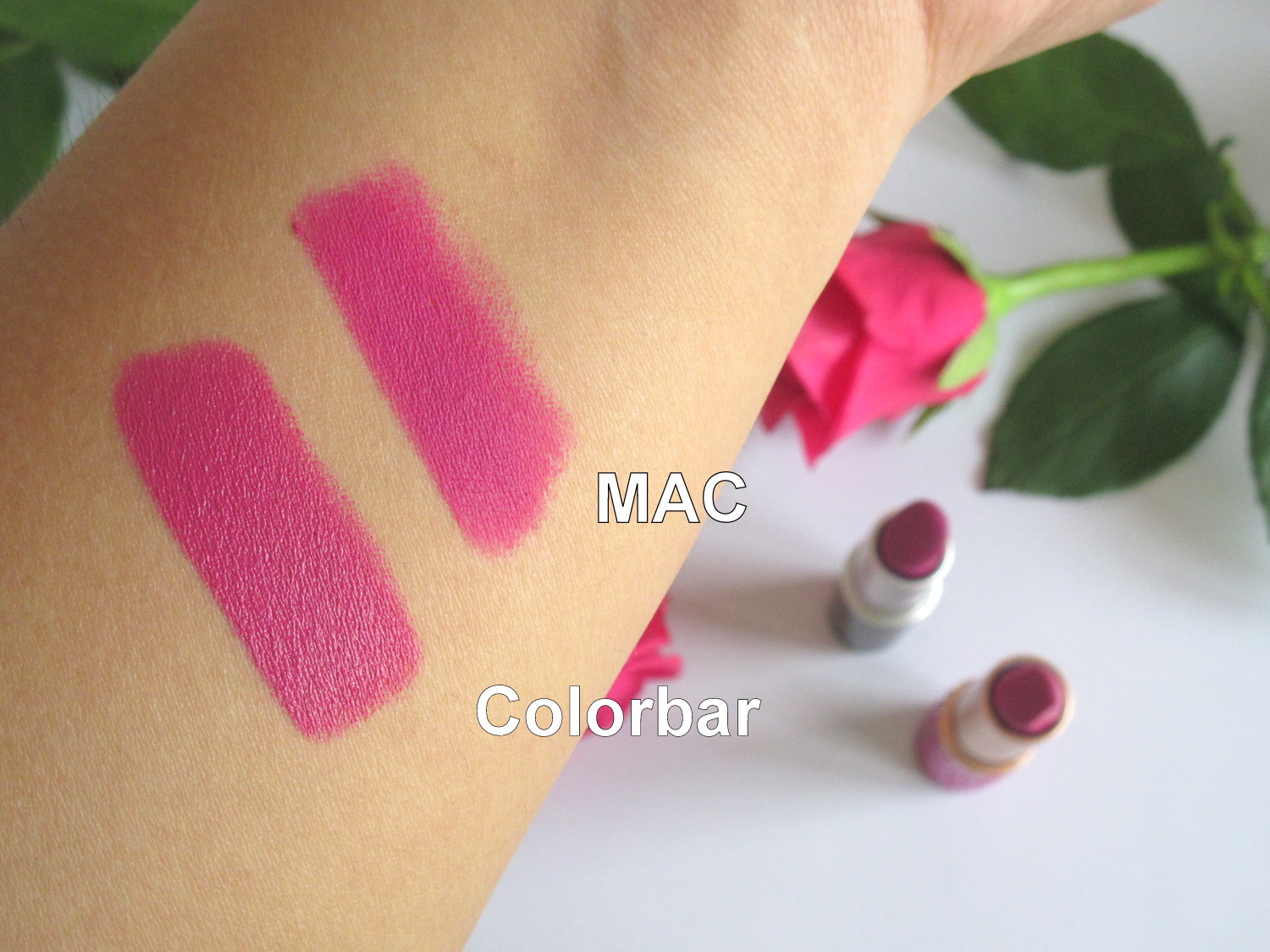 As you can see, those two colours are eerily similar and can be definitely called dupes.
'Flat Out Fabulous' is slightly brighter. It's a true-matte lip colour and it won't be easy on your lips. However, it is extremely pigmented, very opaque and lasts for a long time.
'Shower' is definitely more moisturising and comfortable. It's marketed as a matte lip colour but actually has a rather smooth satin finish. Again, it's extremely pigmented, very opaque and the lasting power is decent. Because it has a slip to it, it tends to wear off more easily.
So, bottom line, Flat Out Fabulous is a perennial favourite that I would highly recommend if you're someone who adores cooler tones or pinks in general. However, since the Colorbar lipstick is half the price and looks just as good, I would just urge you to run to your nearest Colorbar counter (or all of them) and ask if they still have it in stock. You never know, they just might. It's not available online — I checked.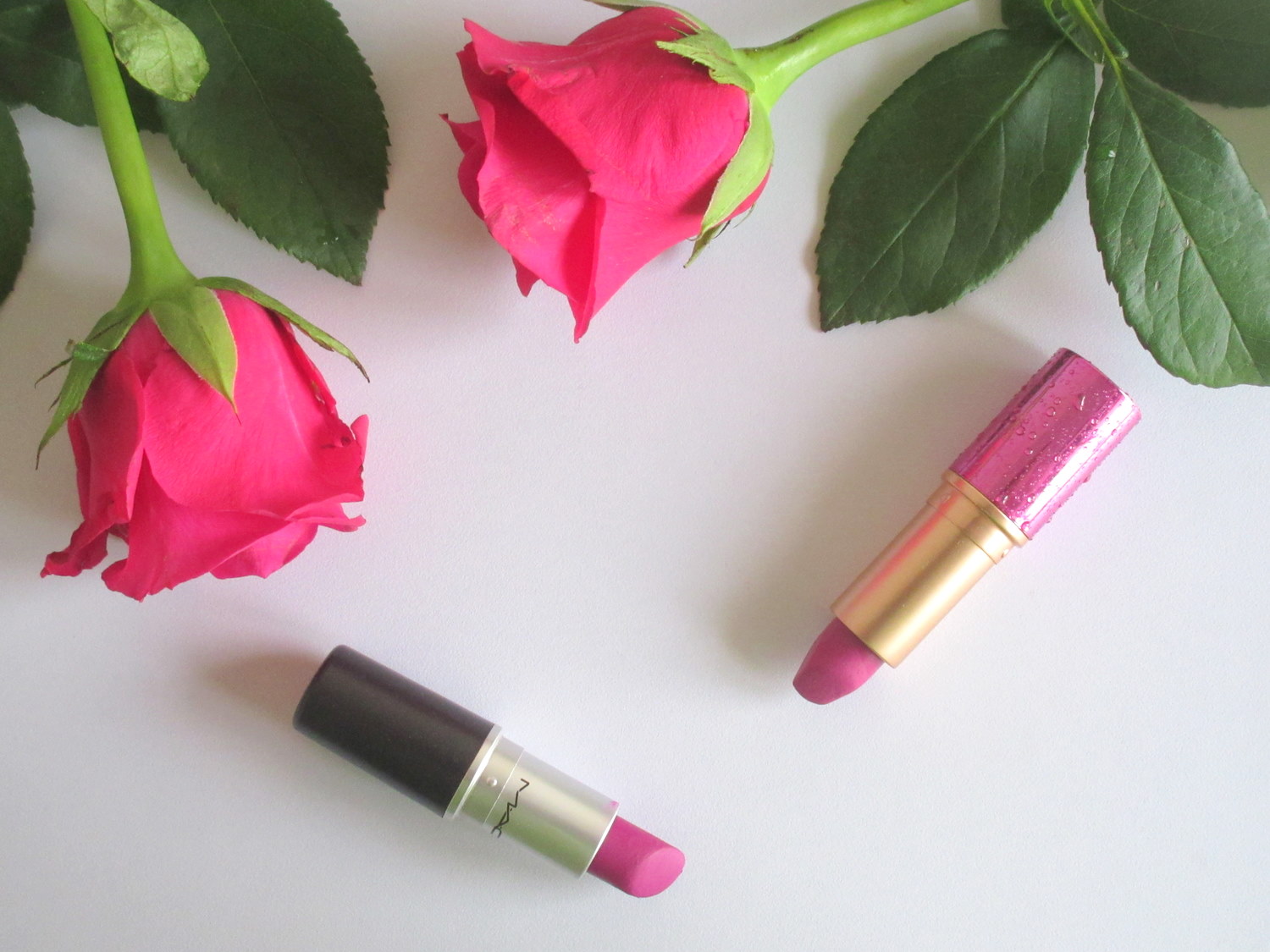 I should have posted this earlier, I apologise.