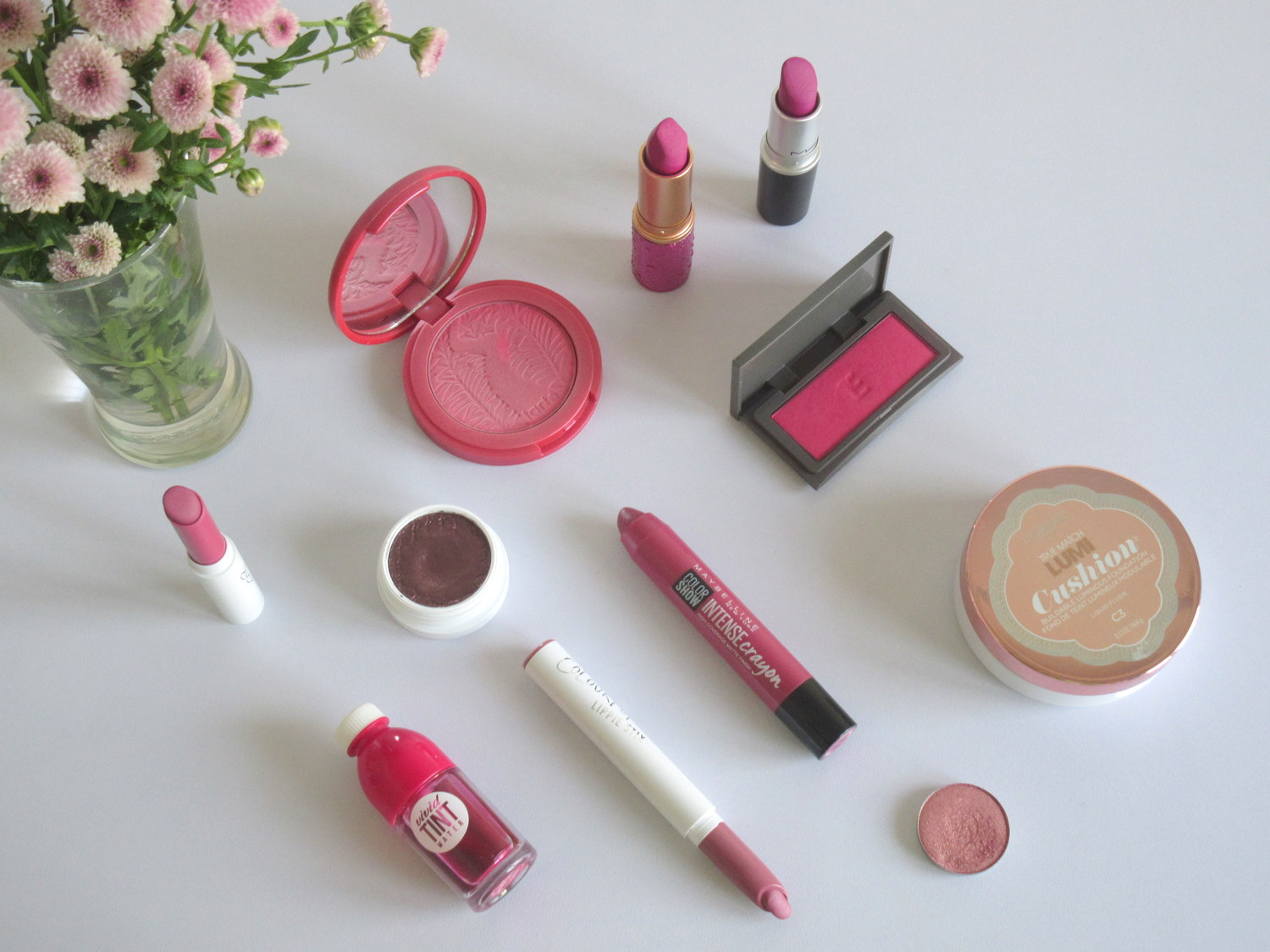 It's the last day of the year. So, it's only fair that I do my Yearly Favourites post today. Where did the time go? Let's not go there. Let's just talk about all the lovely finds of the year.
*The products in Italics are items that have not been reviewed or have thoughts coming up in the future.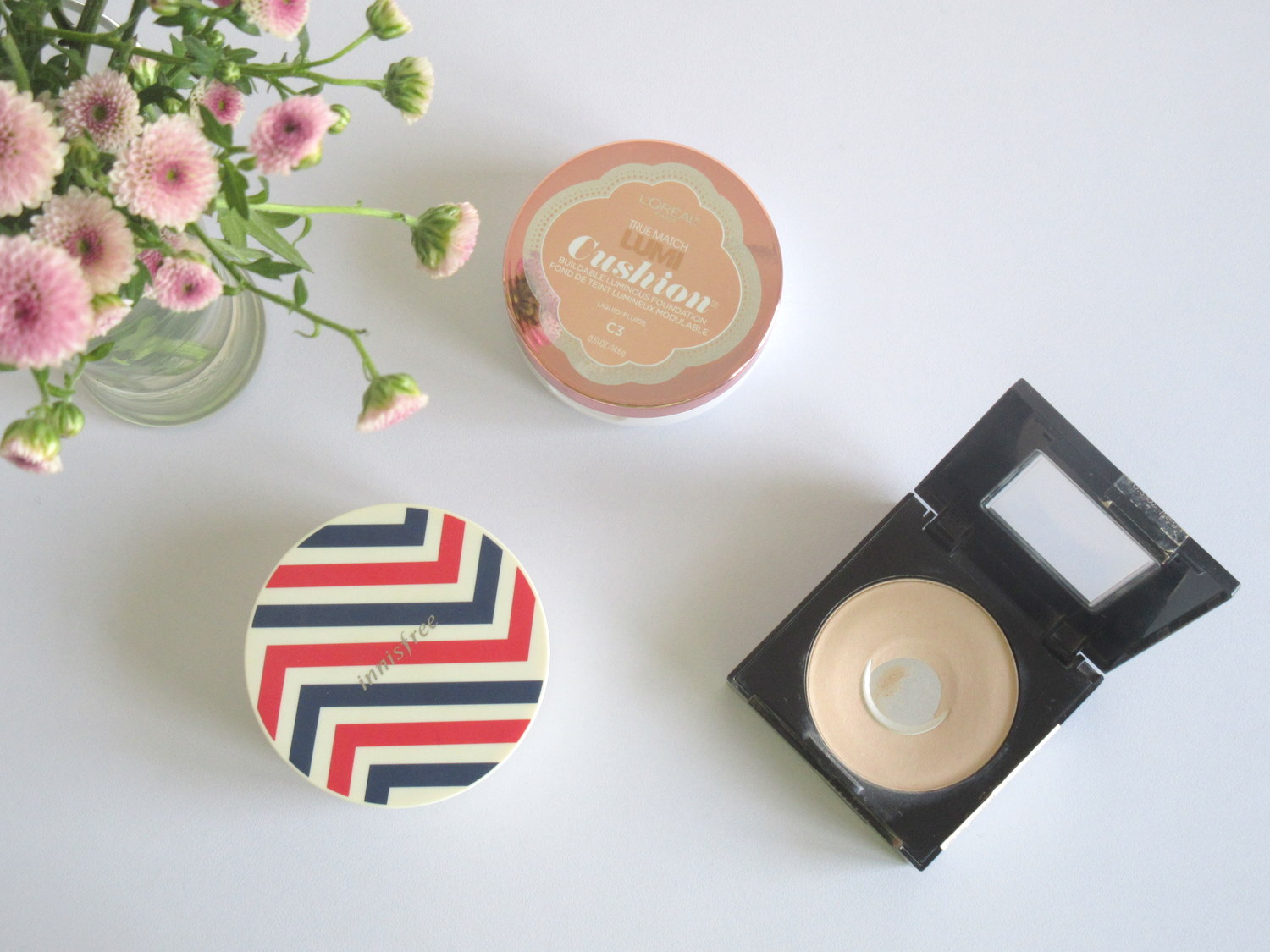 I tried quite a few cushions this year but the ones that I kept going back to were the Innisfree Water Fit Cushion in 'N23' and the L'Oreal True Match Lumi Cushion Foundation in 'C3'. I have loved most of the cushions made by Amore Pacific brands and this Innisfree one is no exception. I like it much better than their Longwear Cushion, which, frankly, I think, is a complete dud. The Water Fit one looks dewier, blends easier and has SPF 34 and PA++. It's a lovely Spring/Autumn cushion.
The L'Oreal True Match Lumi Cushion Foundation is another firm favourite of the year. I had previously raved about their True Match Liquid Foundation too. This cushion gives a lovely light to medium coverage and has quite a few shades for you to choose from. I still haven't found my perfect match but we'll get there (I've tried two shades so far and 'C3' is too pink for me and 'N4' is too dark for me).
Both these products require some setting. That's where the Maybelline Fit Me Pressed Powder comes into play. It's not from their 'Matte and Pore-less' line and I believe it has been discontinued.  It did a decent job of setting and locking liquid/cream products into their place. It also had some fine shimmer in it that wouldn't show up on the skin.
I also need to mention that 2017 was the year of Setting Sprays for me and the one I loved the most was the Smashbox Photo Finish Primer Water.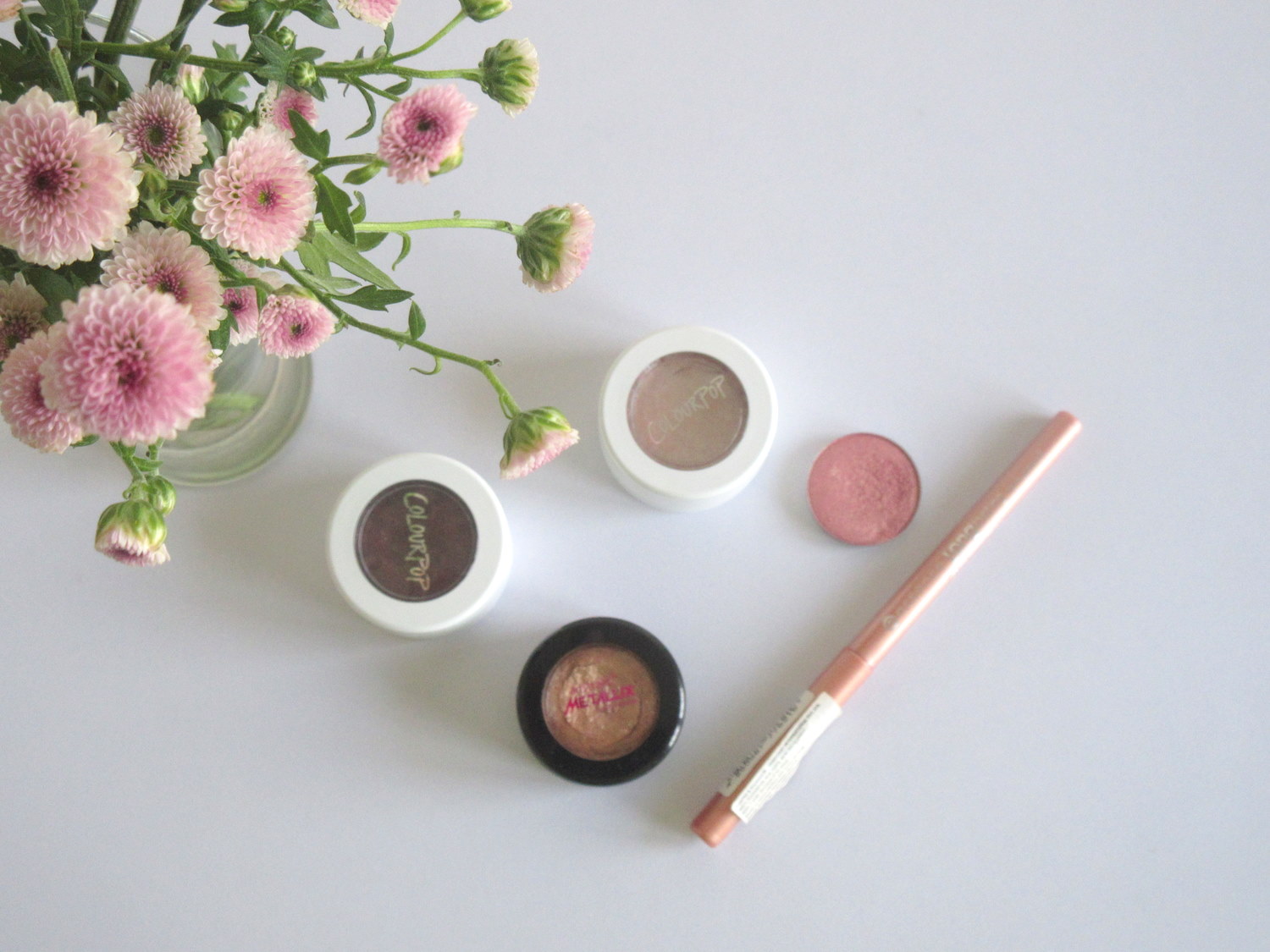 I did not wear much eyeshadow or eye makeup at all this year. I just couldn't be bothered to. Whenever I even attempted to do a nice eye-look, I would just go for a simple wash of colour on the lids and call it a day.
The Colourpop Super Shock Shadows are goof-proof, long-lasting and are just so pretty. There are also multiple colours and finishes for you to choose from. Two of the shades I reached for the most are 'Sailor' and 'Stereo'. I would really love to try more shades in the future.
Colourpop Pressed Powder Shadow in 'Come and Get It' was also a constant favourite. It's such a beautiful peachy-gold eyeshadow.
The Essence Long Lasting Eye Pencil in 'Ms Money Penny' was my go-to for highlighting the inner corners of my eyes and my "aegyo-sal". It's a shimmery rose-gold eye pencil that's extremely creamy and smooth.
My favourite eye-makeup product of the year was the Australis Metallix Cream Eyeshadow in 'Gold Gaga'. It's a glitter fest, without any of the head-aches. It's stunning and I highly recommend giving these a look!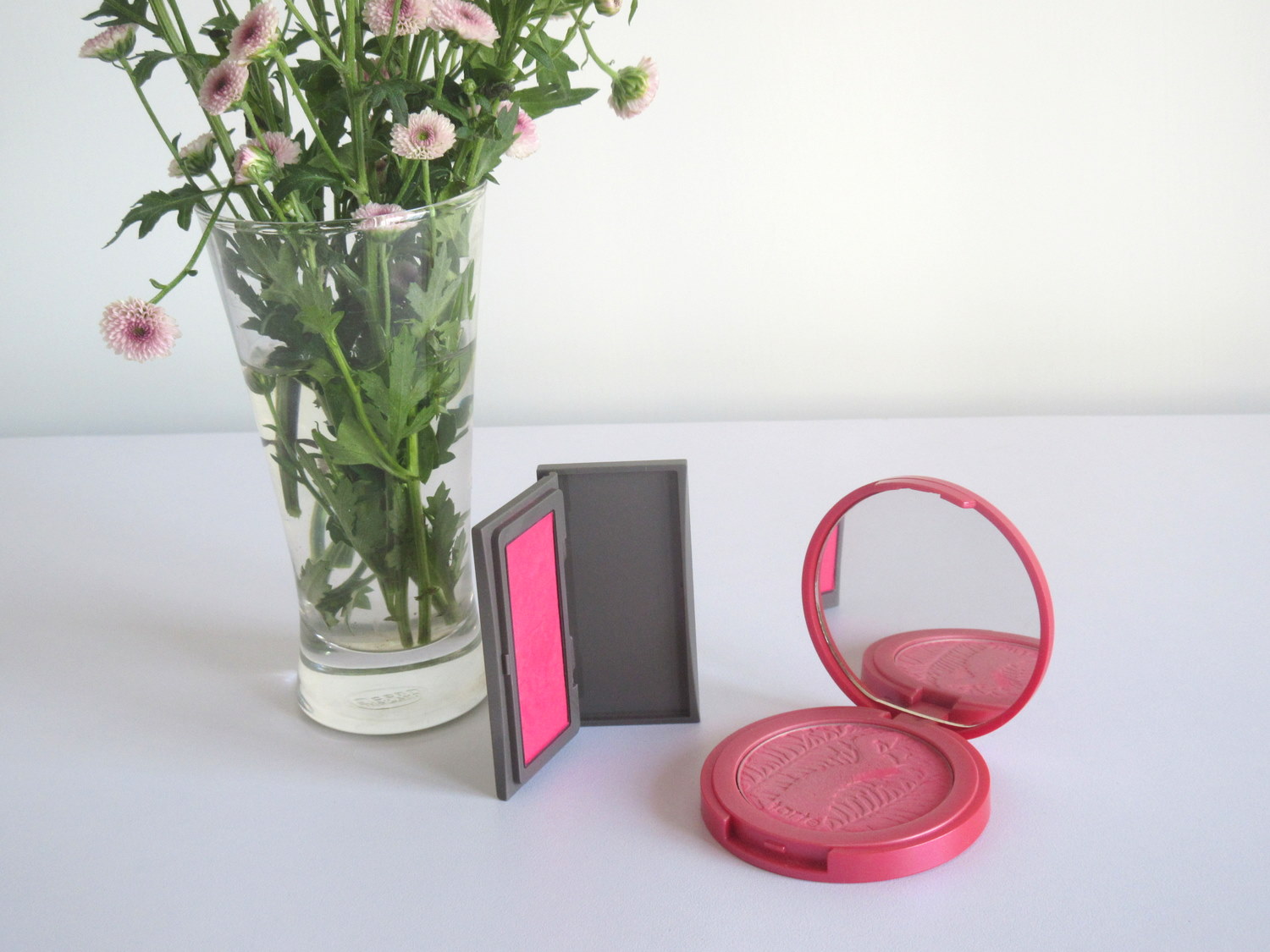 Like any other year, I did pick up quite a few blushes but these two are the stand-outs to me.
I have a ritual of sorts with my Three Cheeky Chic Blush in '14 Beat Of Her Heart'. It is ridiculously pigmented, so, I like to go in with a dense stippling brush first, tap off the excess on the back of my hand and then apply the remnants to my cheeks. If I still think it's too much, I try to blend it out with a clean, fluffy powder brush. I go the extra mile simply because I love the colour (and the formula!).
I was initially confused with the Tarte Amazonian Clay 12-Hour Blush in 'Natural Beauty' but I grew to love it with my whole heart. It's a stiffer formula and you pick up just enough product to impart a natural flush of colour to the cheeks.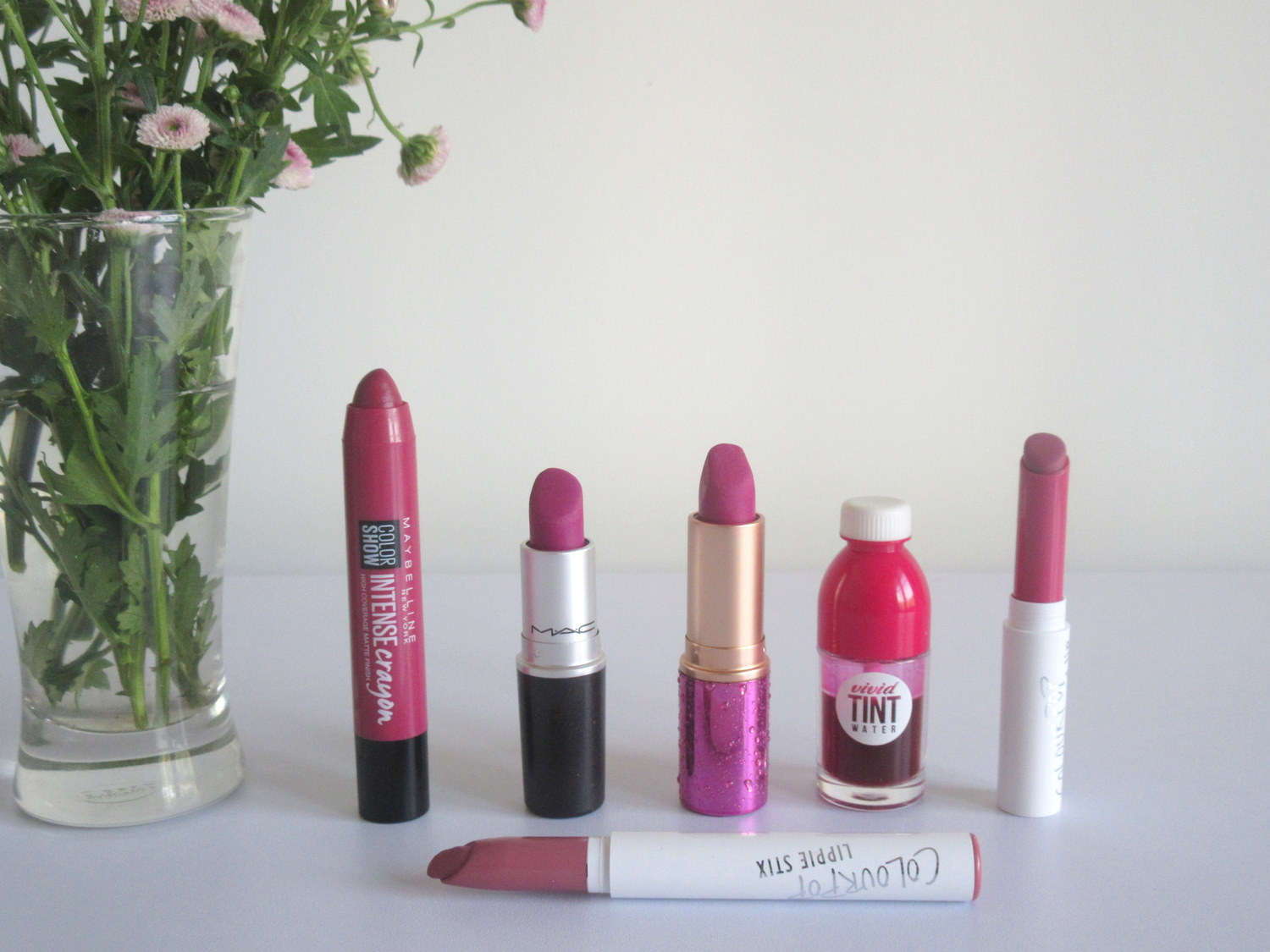 I fully embraced plummy lip-colours this year, along with reddish pinks, peachy nudes and blue-toned anything, really.
My favourite for the first half of the year was the BBIA Last Lipstick in '04' (not pictured), an immaculate peachy nude. I loved the formula and the colour so much that I struggled to wear any other lip-colour.
My love for water tints continues, with the most-used one this year being Peripera's Vivid Water Tint in '01 Cranberry Squeeze'. The colour is bright and the tint is long-lasting. What else could I ask for?
I found a nearly spot-on dupe for my perennial favourite, MAC's Flat Out Fabulous lipstick, in Colorbar's Limited Edition Feel The Rain Collection, among their matte lipsticks, called 'Shower'. They're both pinks that are just short of being a bluish purple; a tone I have consistently loved ever since I began my love affair with makeup.
The newly launched Maybelline Colour Show Intense Crayons are all splendid but the one colour I absolutely adore and keep reaching for time and time again is 'Mystic Mauve'. I use it as a stain, I wear it full-pigment, I just can't get enough. The formula is also as close to perfection as you can get with a Lip Crayon.
The Colourpop Lippie Stix in 'Contempo' is a beautiful mauve-y dusty rose that I kept reaching for ever since I got my hands on it.
Also, Colourpop's Blotted Lip in 'Ice Cube' was just… ugh, perfection. I'll get more into detail when I publish its review.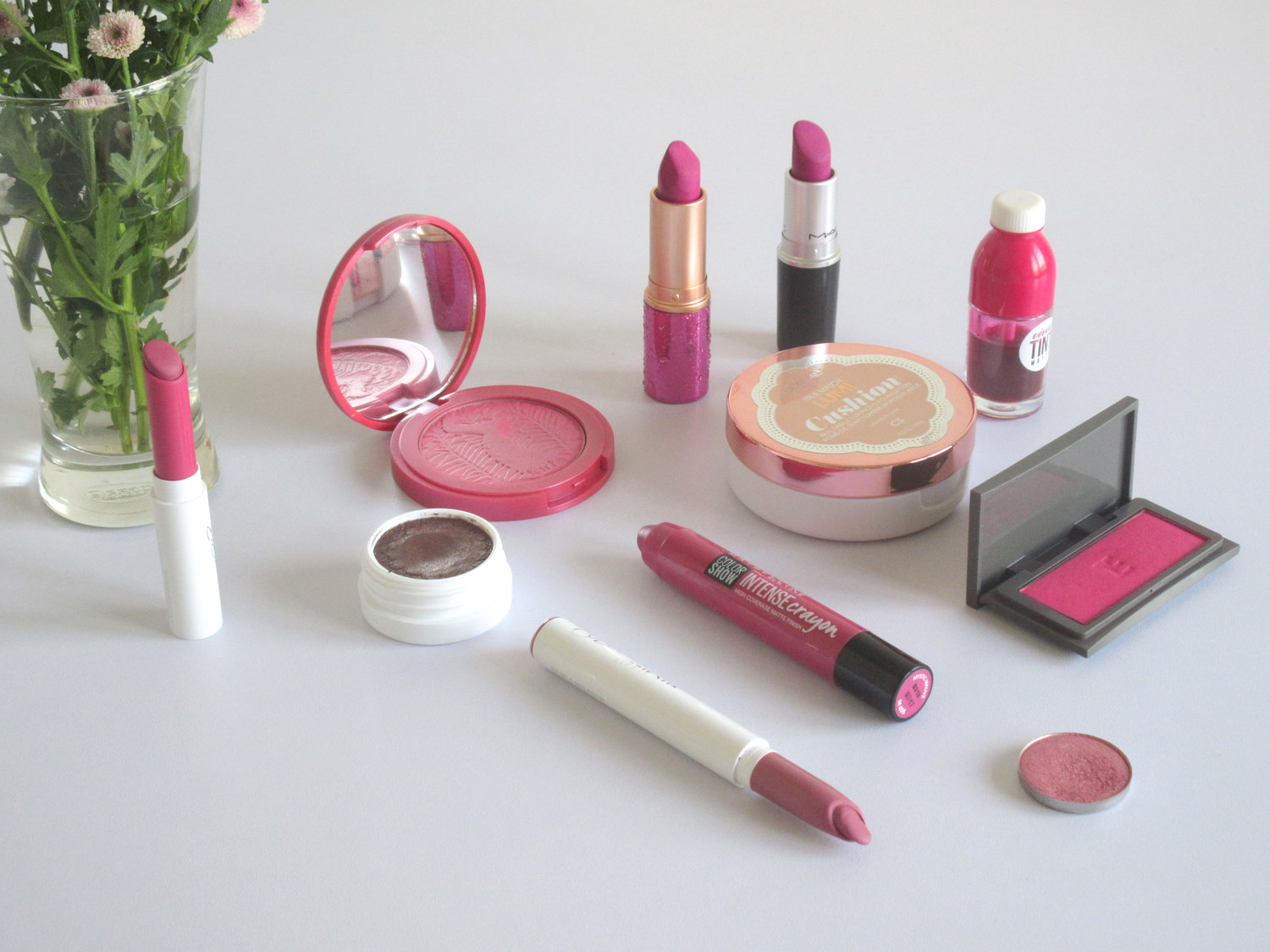 MOST EXCITING BRAND(S) OF THE YEAR: There are so many!! Among the ones I have tried, I would pick… Colourpop.
MOST DISAPPOINTING BRAND: Hmm, I had to think long and hard about this one. I don't think I can pick any. So… none?
That's it, guys. We're done!
What were your best finds of 2017? Which products did you enjoy the most?
♥