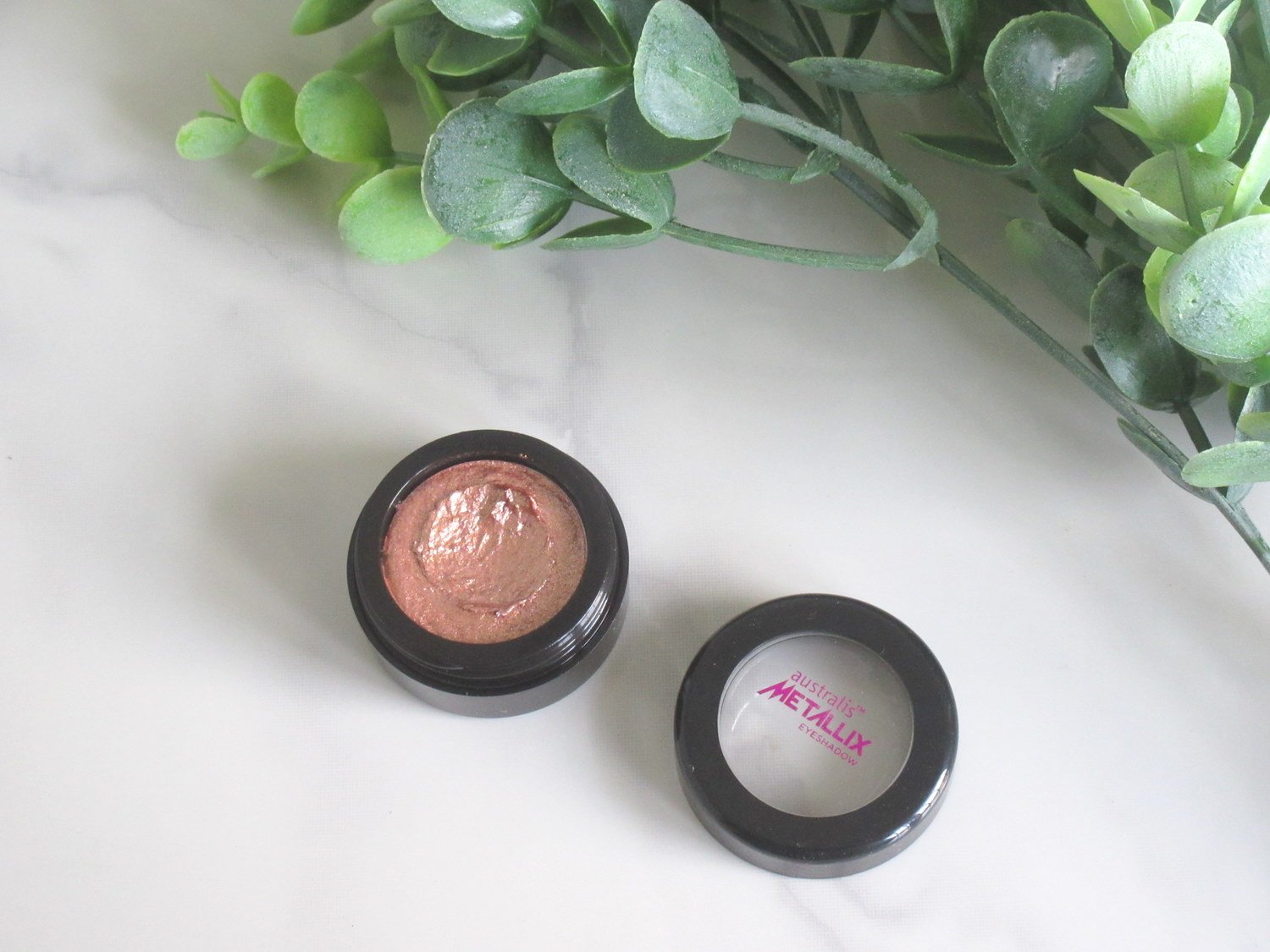 It's Day 3 of High Street Week, where I intend to talk you through some interesting High Street finds before Festival Season officially kicks off in the country. Today, I have an amazing product in store for you! It's so sparkly that it's going to make all those festive lights look pale in comparison!
THE BACKSTORY: I love cream eyeshadows. I love them so, so, so much that it can get a little embarrassing time and again. What I tend to love the most about them is how easy they are to use. More often than not, they are one-swipe products and your fingers are all you need to make it look like you put in some effort into looking good. I loved the Maybelline Color Tattoos* to death and was devastated when they were discontinued. I reckon that's the reason why I freak out whenever I see a new cream eyeshadow on the market.
*I've linked the review I wrote for my old blog. I cringed but, damn, my enthusiasm is cute.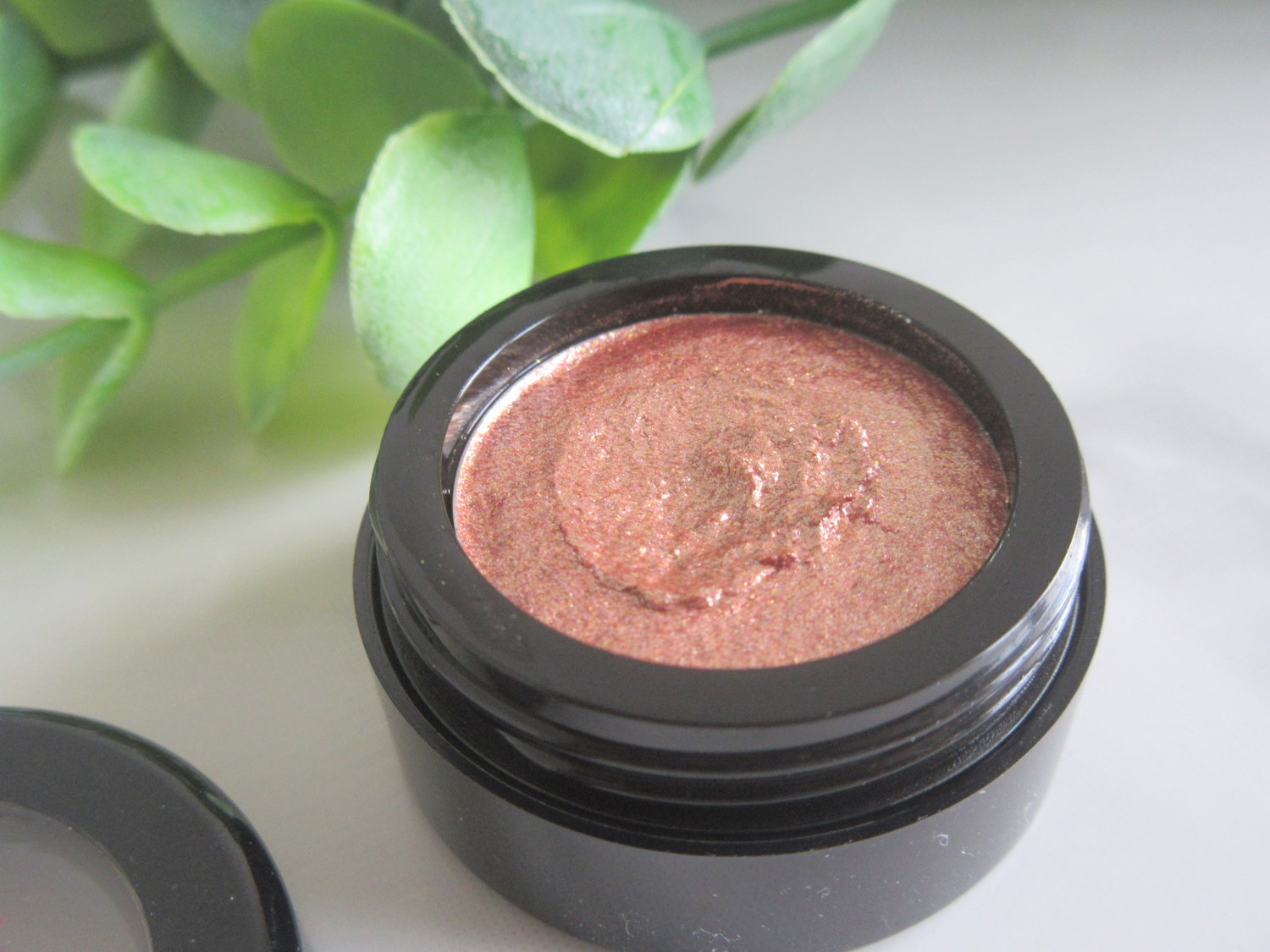 THE PRODUCT: Gahhhhh. I need you to stop reading this and go buy one of these immediately.
This is unlike most other cream eyeshadows I've tried in my lifetime. Most of the ones I've tried have a more solid consistency that melts at the warmth of your fingers, in order to blend better.
Nope. Not this chap. This guy has a wetter consistency right from the get-go. It has a strange, gel-like wet consistency. It glides on effortlessly on the eyes. For a bigger impact, pack it on rather than swiping it over the lids. The colour is more concentrated that way. You could also use lesser product for a more sheer wash of colour.
I'm unaware of how much glitter the other colours in this line pack, but this particular shade, 'Gold Gaga' is swimming in glitter. It gives a gorgeous metallic foiled finish to the eyes and I simply cannot get enough.
There are several placements you could use for this product. You can add it all over your lid to add some sparkle into your look and then place some matte shadows in the crease and the outer corner. You can use this as a base for more glitter. You can take an angled eyeliner brush and place it in the inner-corners of your eyes. If you're doing a halo smokey-eye, you can use this in the centre of your lids. There are so many possibilities.
The only downside is that it doesn't really wear well over a longer stretch of time. It tends to crease as well.
It comes in a small black plastic jar. Did I mention this lovely Australian brand is vegan and cruelty friendly?
Please just buy one. Just buy one and try it out for yourself.
SWATCHES AND SHADES AVAILABLE: All the names in this line are puns of famous musicians or bands. This particular shade is called 'Gold Gaga' and is inspired by the fabulous Lady Gaga. It's a dark gold with a tinge of copper in it. The glitter particles are also in gold, copper and silver.
There are 12 shades available currently. You have more wearable shades such as a copper, a white and a rose-gold. You also have an emerald, an electric blue, a purple and so on.
I really want to pick up a few more shades from this line. I have nowhere to go looking so fabulous but I just want them, damn it.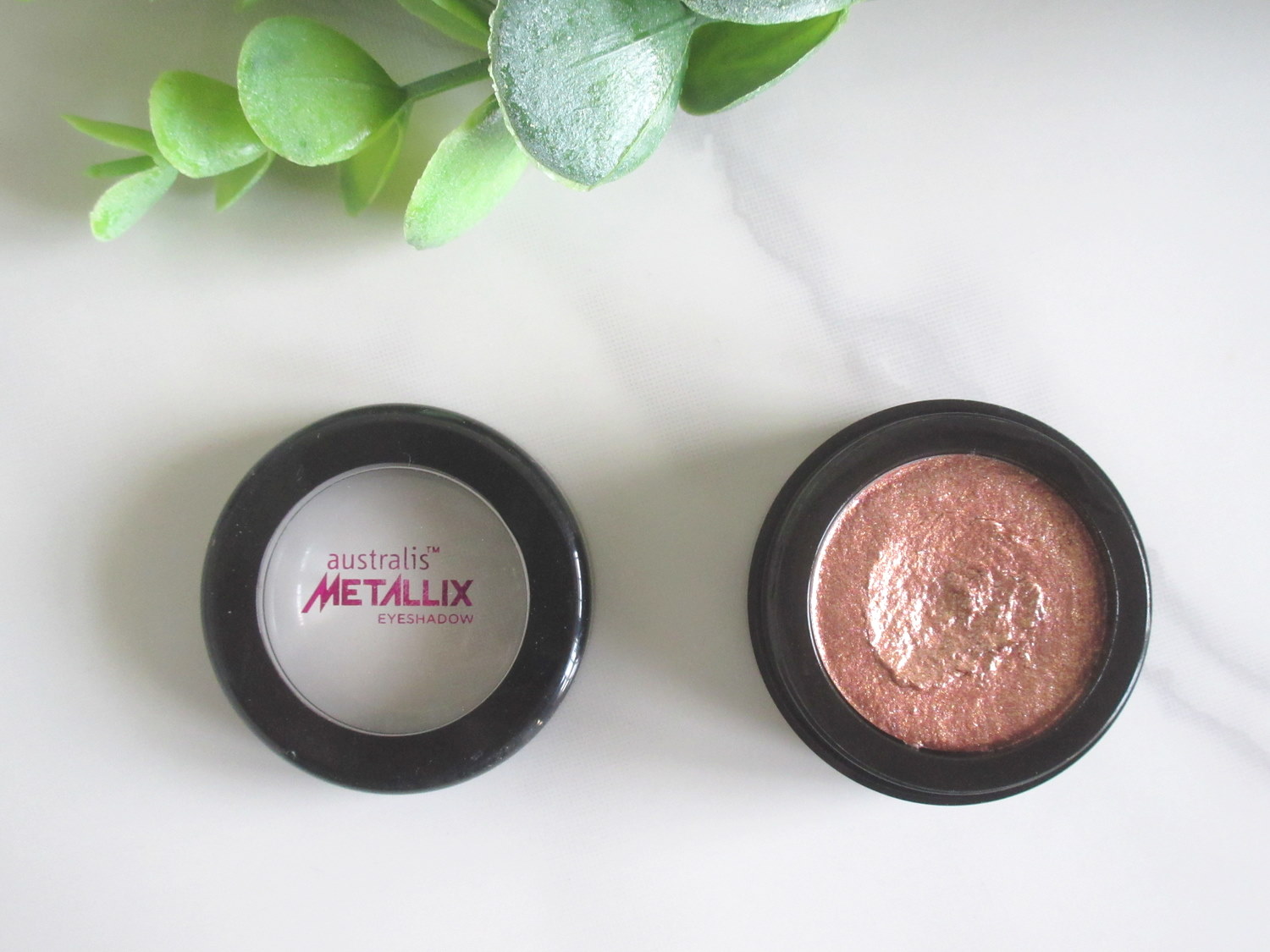 PRICE AND QUANTITY: 750 INR for 1.9 gram of product.
AVAILABILITY: Australis Official website, Nykaa, Amazon etc.
♥ Just buy one, please.
Review: Australis Metallix Cream Eyeshadow in 'Gold Gaga'.
Pros
It's absolutely gorgeous!
You can use it as a base for other eyeshadows/pigment.
It's great to add some oomph to a simple look.
It's fairly easy to use, even for beginners.
Oh, oh, did you see how PRETTY it is? You have a good colur-range too.
Cons
The price is a little too steep for a High Street brand.
Availability is an issue.