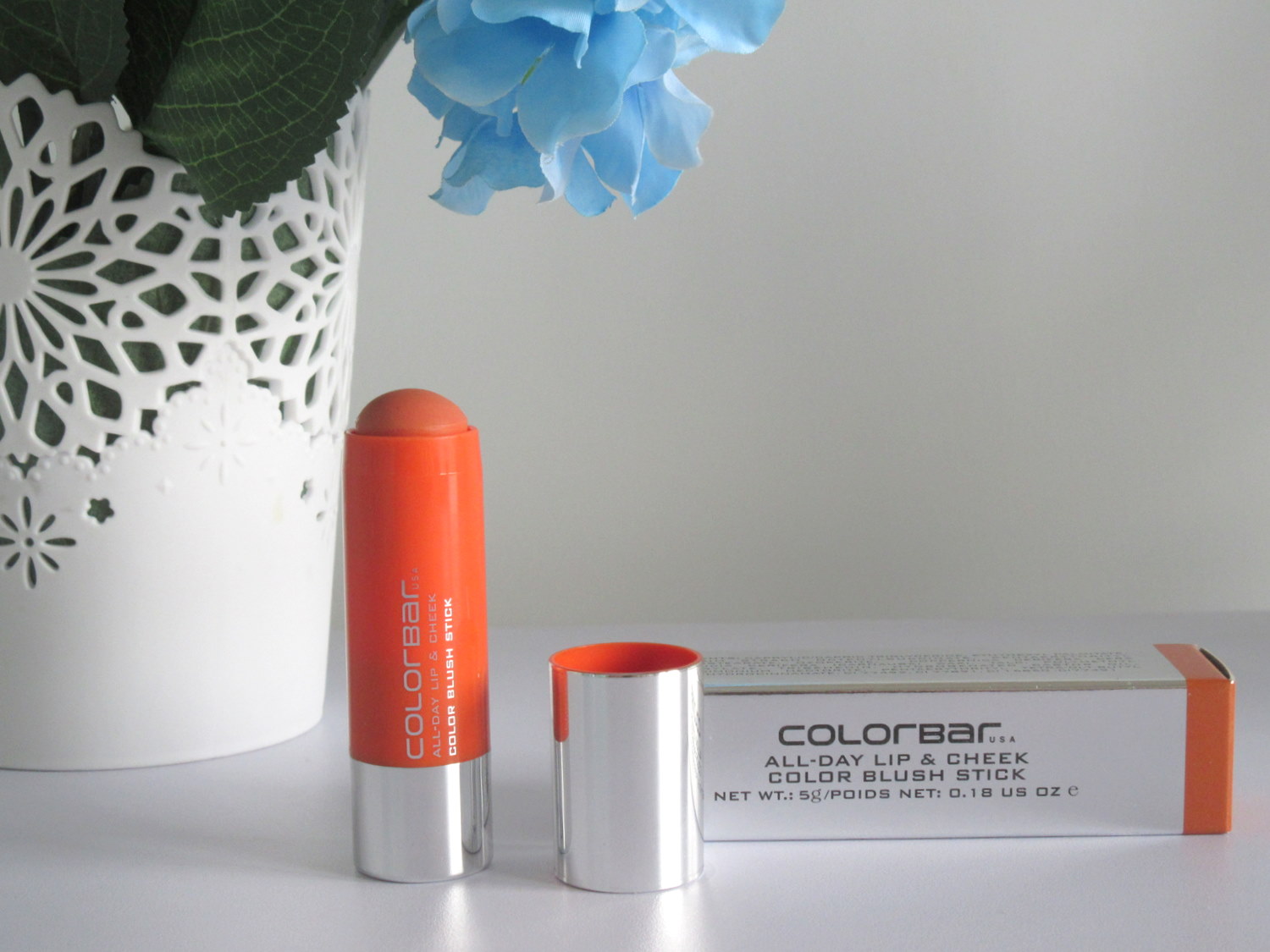 It's Day 4 of High Street Week, where I intend to talk you through some interesting High Street finds before Festival Season officially kicks off in the country.
THE BACKSTORY: I bought this during last year's Festive Season and here I am, reviewing it, a year later. Sometimes, I just forget about things. It's not that I haven't used this product. I have. I just don't know why I never talked about it.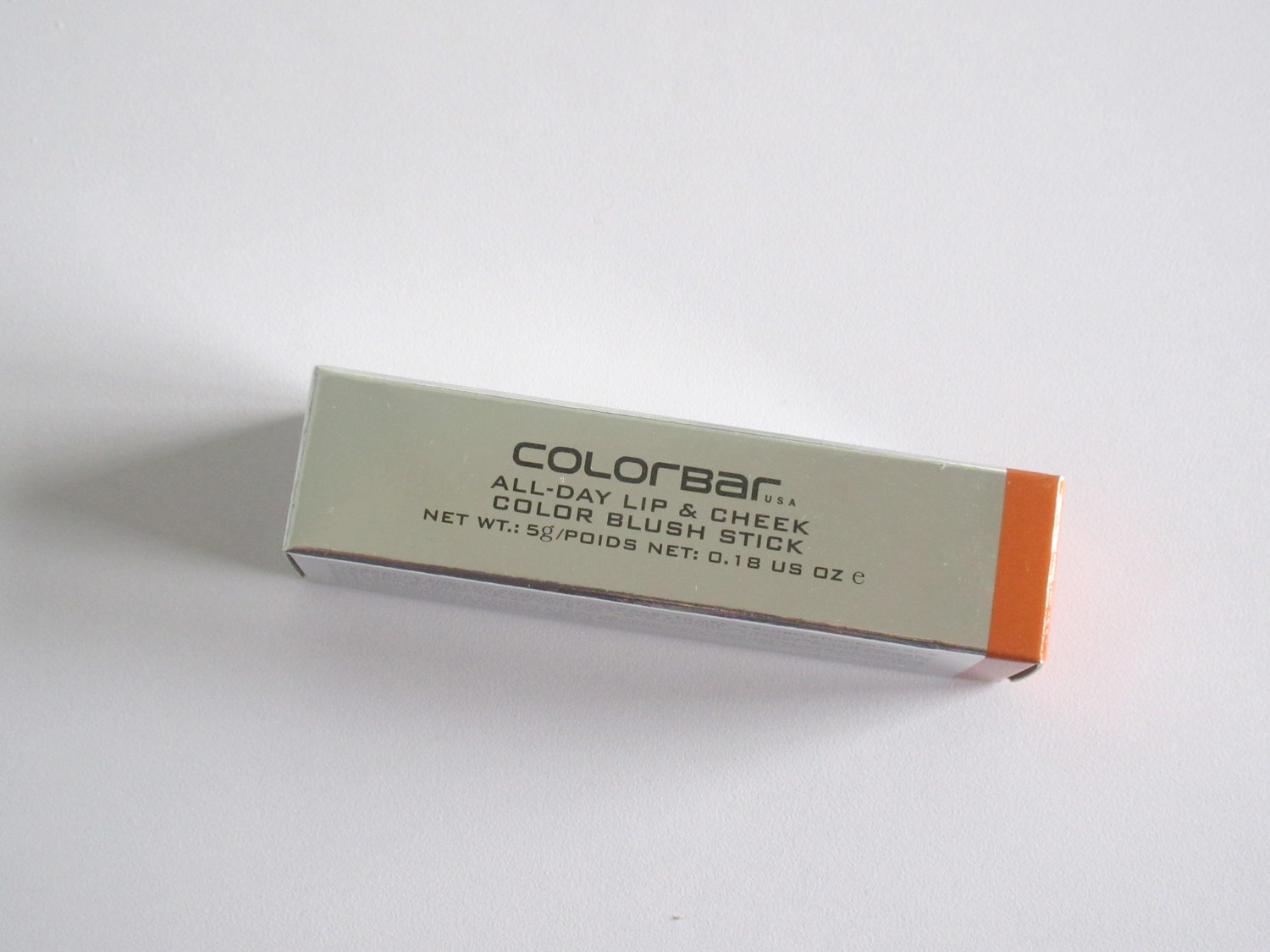 THE PRODUCT: Colorbar has been stretching it lately. Their prices are getting on my nerves. It's good to see them expanding their collection and bringing out new products but 2000 INR for a highlighter? No, man, no. Just no.
Anyway, this is still a nice product from Colorbar. It's a cream blush packaged in a twist-up stick container.
It's quite pigmented, as I'm sure you can gather from the swatches. It's smooth and is easy to use. You just glide it across your cheeks, quickly blend it out and you're done. I say quickly because, like any other cream blush, if you leave it as is for too long, it'll start to set.
It has a powdery-matte finish, which isn't always the case with cream blushes. That also means it tends to last well on its own. The longevity is admirable but I always set it with powder anyway.
Most cream blushers are marketed with dual purpose. To be used both on the lips and cheeks. They often fail to be any good on the lips. This one's no exception – it's too powdery to be worn comfortably on the lips.
SWATCHES AND SHADES AVAILABLE: This shade, '003 Orange Amber', is a vivid brown-based orange.
For someone like me, with neutral-cool undertones in full glory, this isn't always my first pick. Perhaps that's why I took so long to write about it? It's a nice blush – it just never meshes with the look I normally go for. Darn, why didn't I type this part in the paragraphs above?
There are 3 blush shades of this and 1 highlighter shade.
I must warn you, though. If you're shopping online, almost ALL shade swatches have mismatched information. On all the sites, the bright orange colour swatch shows shade '004 Coral Sunset'. My advice to you would be to pay attention to which shade you're buying.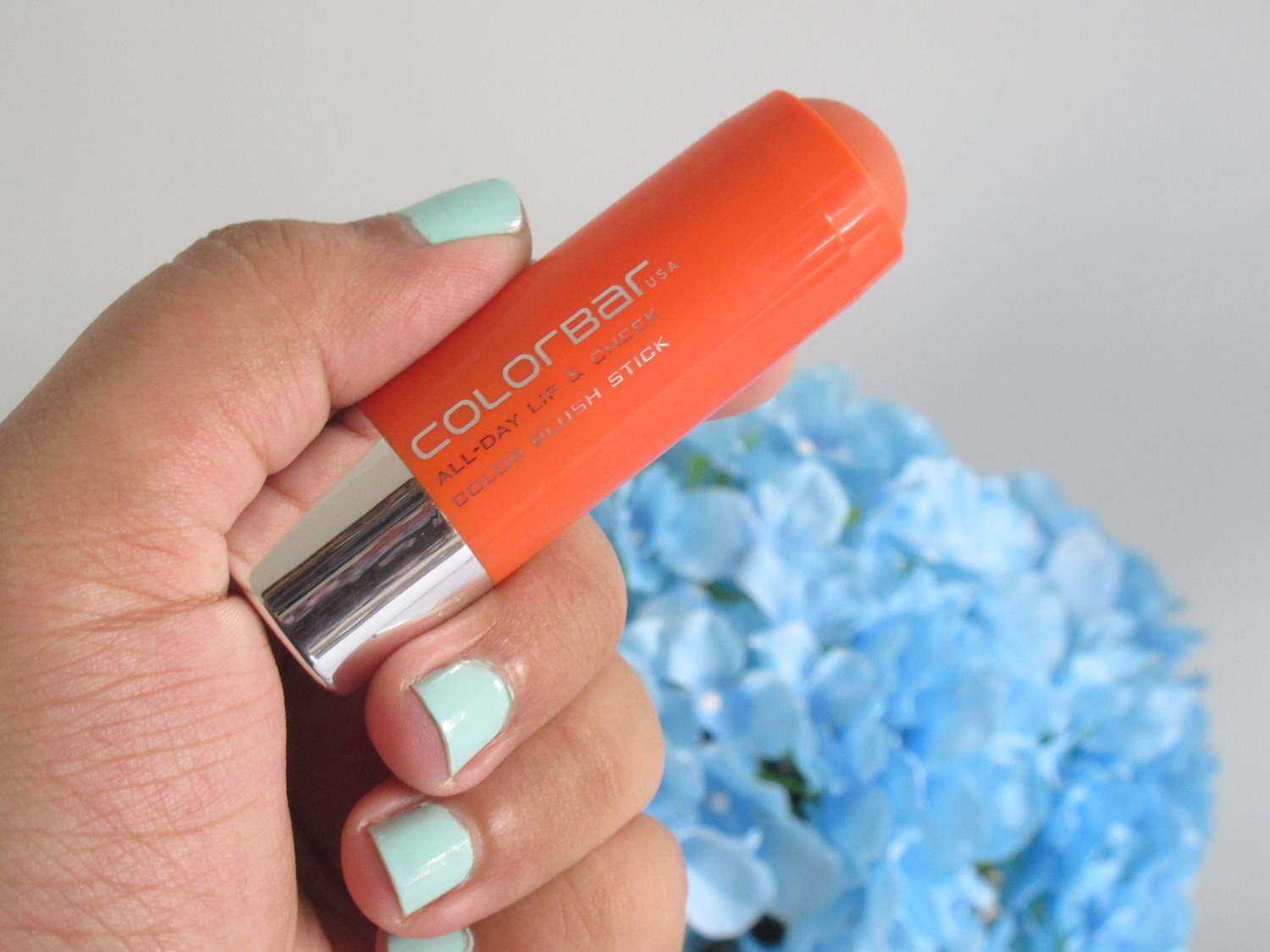 PRICE AND QUANTITY: 1200 INR for 5 grams of product.
AVAILABILITY: Colorbar counters, ColorbarCosmetics, Amazon, Nykaa etc.
♥ Overall, it's a nice blush but I won't say you need it in your life. Unless there's a colour that catches your eye, of course. Even then, I would recommend waiting for sales or offers. Don't be stupid like me and buy it at the maximum retail price.
Colorbar All Day Lip & Cheek Blush Stick in '003 Orange Amber'.
Pros
It's pigmented. A little goes a long way.
It has a powder-matte finish and tends to last well on its own. You could still set it, just to be on the safer side.
It's travel-friendly.
It's paraben and fragrance free.
It's a quick product - you can just pop some on your cheeks, blend it out and call it a day.
Cons
THE PRICE IS RIDICULOUS.
It's a little too powdery to be worn comfortably on the lips.