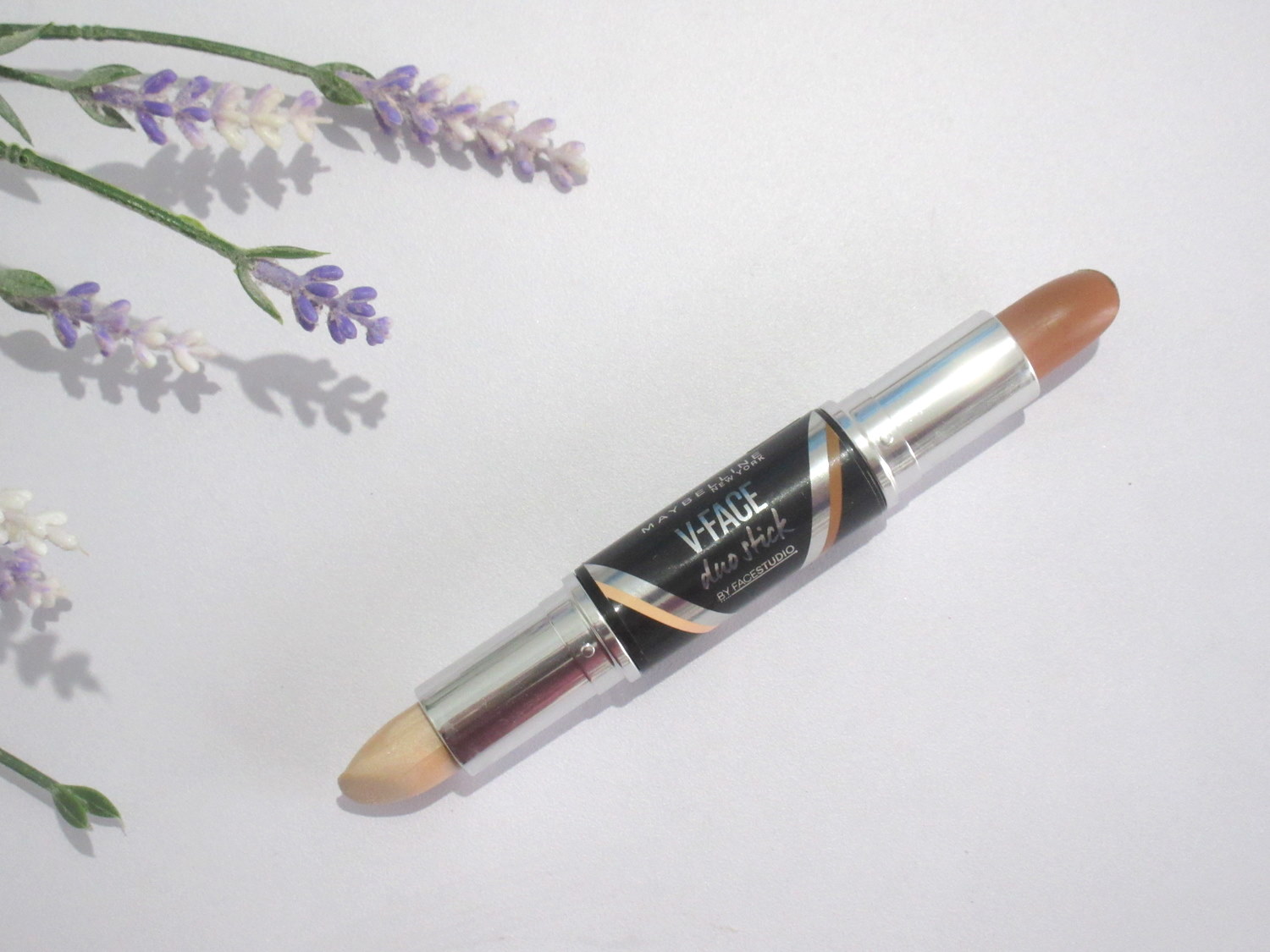 It's Day 2 of High Street Week on the blog, where I intend to talk you through some interesting High Street finds before Festival Season officially kicks off in the country. Today, we're still talking about contouring and highlighting products!
THE BACKSTORY: This could possibly be a long overdue review that somehow found its way into High Street Week. But, hey, what works, works. Also, could Maybelline redeem themselves with the help of this product? They didn't fare so well last time.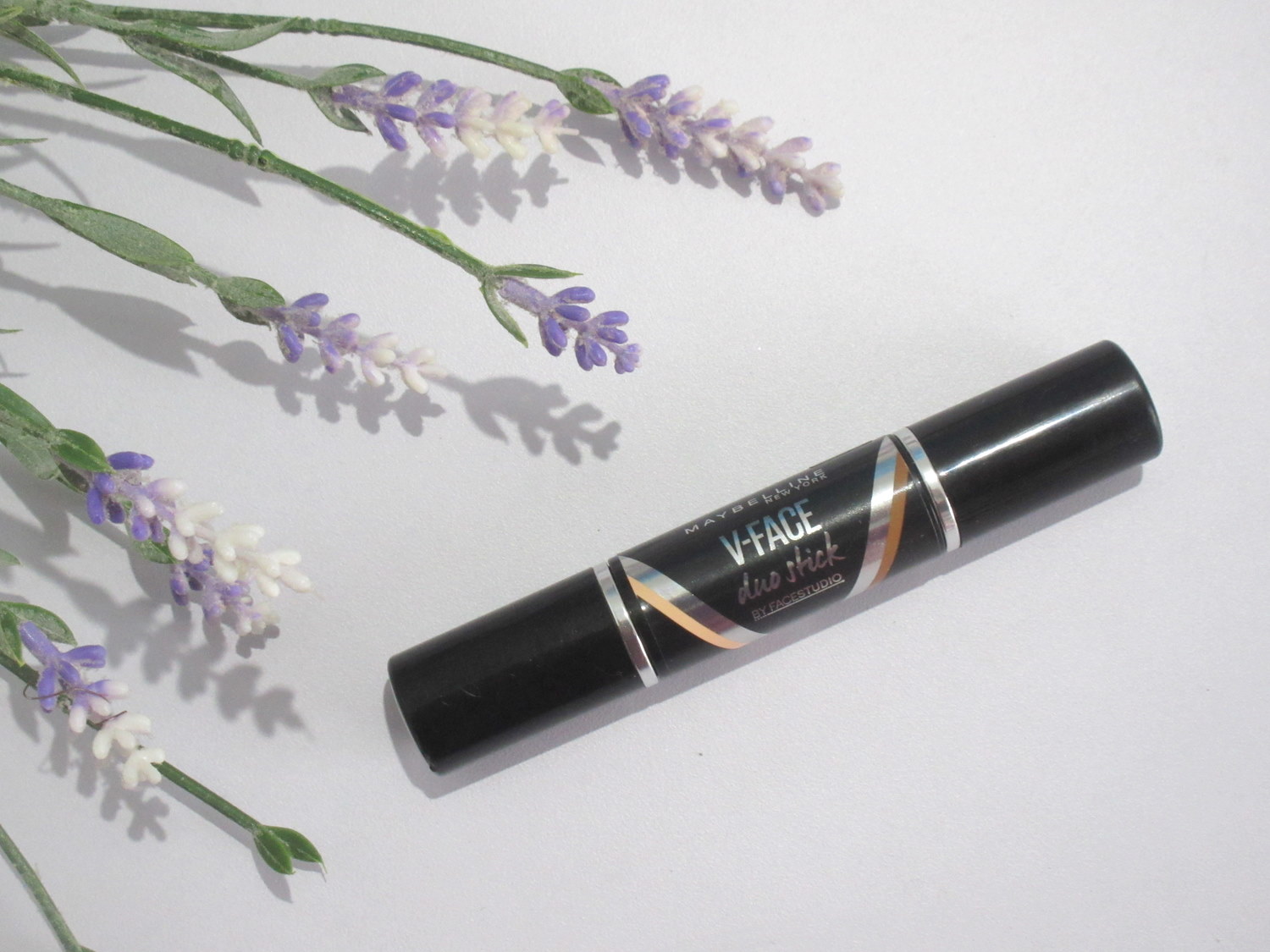 THE PRODUCT: Now, I like cream products. Perhaps that's why I was game to try this cream contouring and highlighting stick? These kinds of products are fairly popular these days.
Anyway, this is a dual-ended cream contouring and highlighting stick. I like the packaging – it's quite sturdy and is suitable for travelling. You twist up each side, like you would a lipstick, to reveal the product. Simple, right?
On one end, you have a cream bronzer/contour. It's pigmented, so you need to be careful with the amount you apply on your face. However, it's quite smooth so it blends out well. It sets quickly so you need to be quick with your blending. Once it sets, it becomes a lot more difficult to blend.
I'm not a fan of the colour, to be honest. It's a little too muddy-looking and a little too warm but it works just fine if you blend it out well.
On the other hand, you have a cream highlighter. I quite like the highlighter here. It's shimmery, yes, but it doesn't look too obvious. It's a nice, soft whitish cream highlighter.
Like all cream products, you need to set these two as well. Setting them will strengthen how long they last. You can set them with a loose powder for a softer finish. If you want to make sure your highlight and contour stands out, you can set them with a powder highlighter and powder contour respectively.
I'm sure you all know where to place contour and highlight by now so I'm not going to enter that territory.
SWATCHES: Do you see what I mean when I say the contour shade is too muddy? It's too warm for me to get any use out of, honestly.
The highlighter, I like. It gives a soft glow to the face. It's pretty.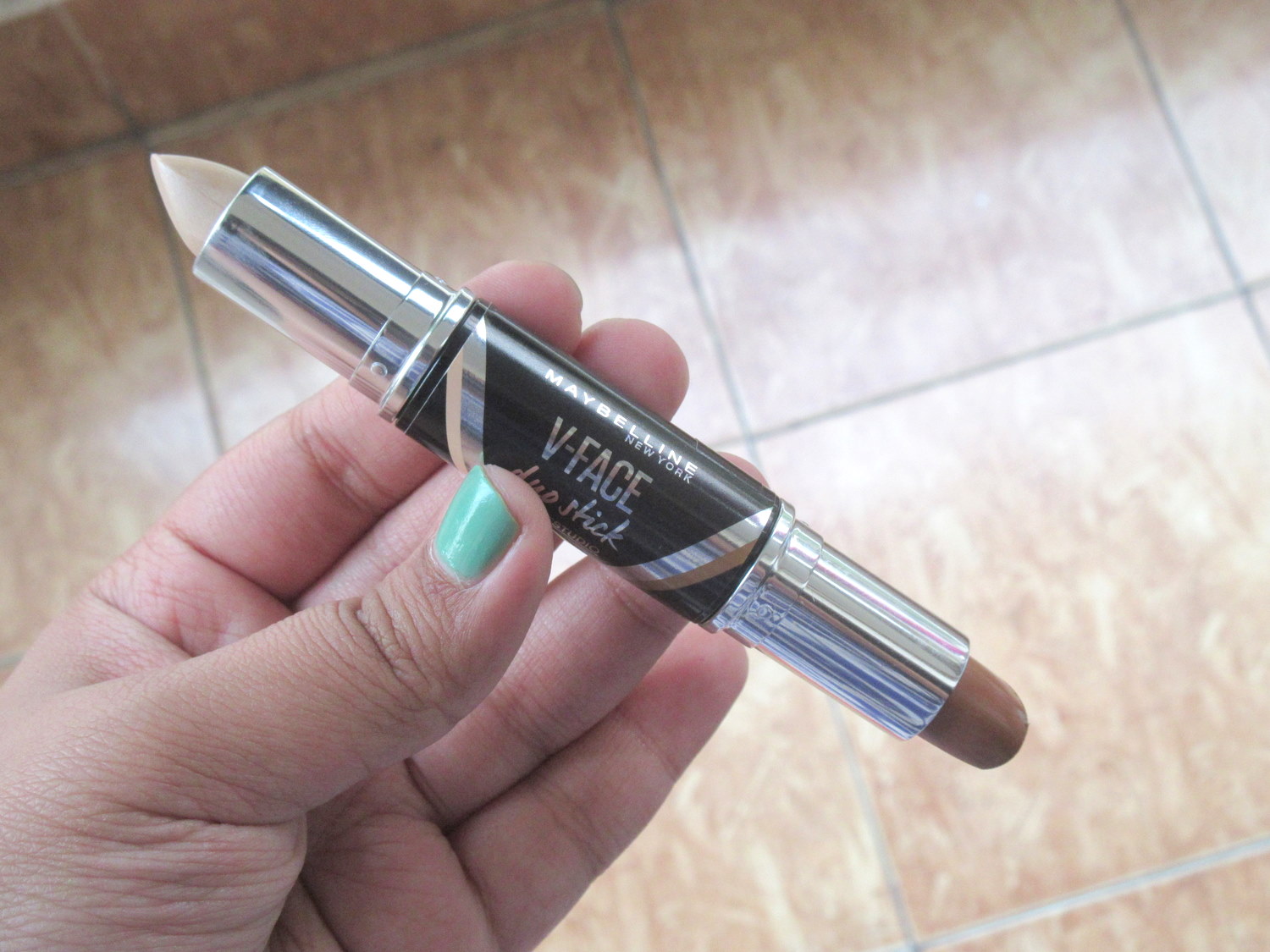 QUANTITY AND PRICE: 650 INR for 8 grams of product.
AVAILABILITY: Maybelline counters, Nykaa, Amazon etc.
♥ Overall, somehow, it's a better product than their contour kit! That being said, I realise you need to be comfortable with cream products to buy this. Powders are often more beginner-friendly. If you have a good stippling brush and blending sponge in your collection, I think this is a decent enough product to go about.
Review: Maybelline New York V-Face Duo Stick.
Pros
The products are smooth and easy to blend. You do need to be quick, though, as they set fast.
The highlighter is pretty and soft.
The contour is... average. But it's not off-putting.
Cream products are great if you're skilled at blending.
You can consider it if you wish to tackle two issues at the price of one.
Cons
It doesn't last too long on its own.
The contour/bronzer is a little too muddy for my liking.