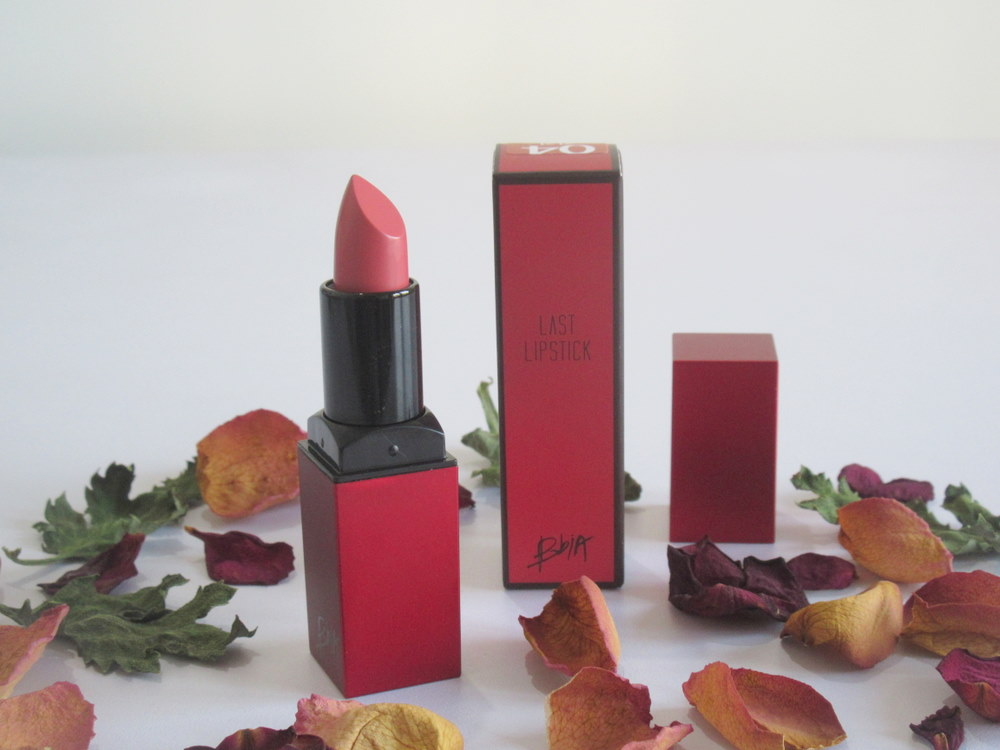 Good lord, this is just a lipstick. Just because it is a really good lipstick, I decided to review it instead of doing a Quickie on it. Even so, I'm going to try my best and keep this short and sweet. Let's go.
THE BACKSTORY: If you've been into K-beauty for a while, you have surely come across BBIA. It is what you'd call an "underdog brand". They don't have gimmicky products nor do they shove their marketing campaigns down our throats. They simply exist and produce one good product after another. They are popular in their own way, let's leave it at that. I have been on a serious BBIA kick lately and it all started with this lipstick. I'm eyeing their GORGEOUS powder blushes next. The only problem with their products is that they are difficult to get a hold of online.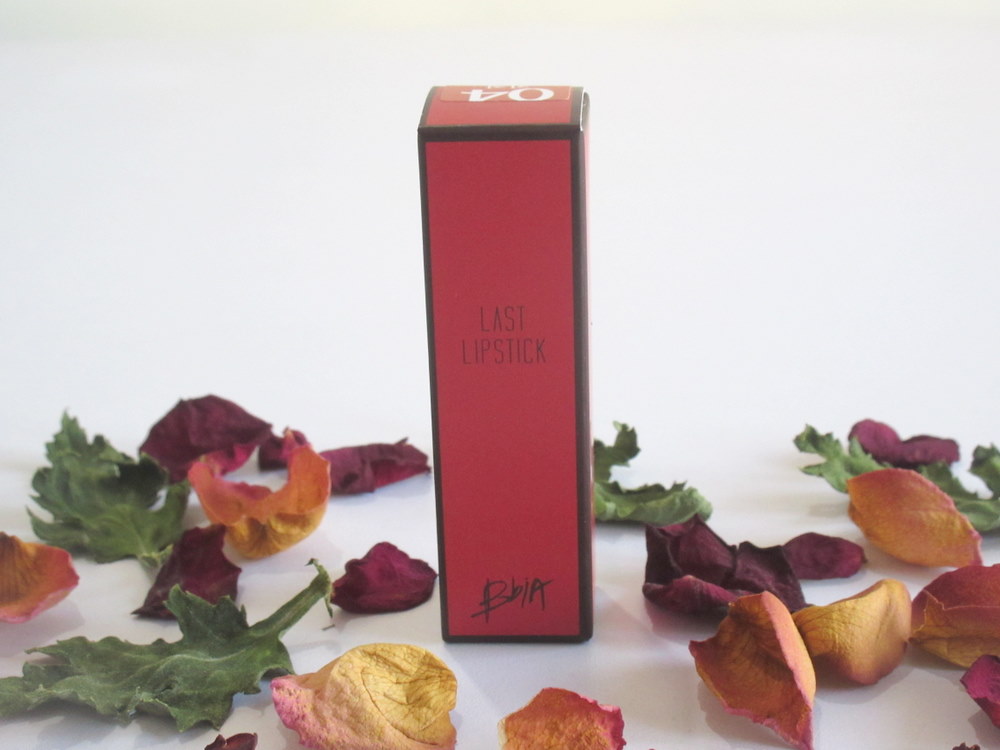 THE PRODUCT: Let me just go ahead and state that this is easily one of my favourite lipstick formulas. Is it the best formula? I'm unsure… But it's definitely one of the best I've tried till date. Especially for the price you pay.
First thing's first, it is very pigmented, smooth and opaque. It has high colour pay-off wherein just one swipe will coat your lips evenly. It doesn't tug or skip on the lips, it doesn't emphasize lip lines and it isn't blotchy. Instead, it is a really comfortable lipstick that feels rather lightweight.
It is a velvet-matte formula. It looks matte when you swatch or wear it but it isn't drying like your typical matte lipstick formula. It wears well throughout the day. It lasts for 5+ hours without fading (without any food breaks in between, of course).
I like the rectangular packaging too. It is light but isn't flimsy, which is surprisingly hard to come by. It clicks shut which I find terribly satisfying and reassuring.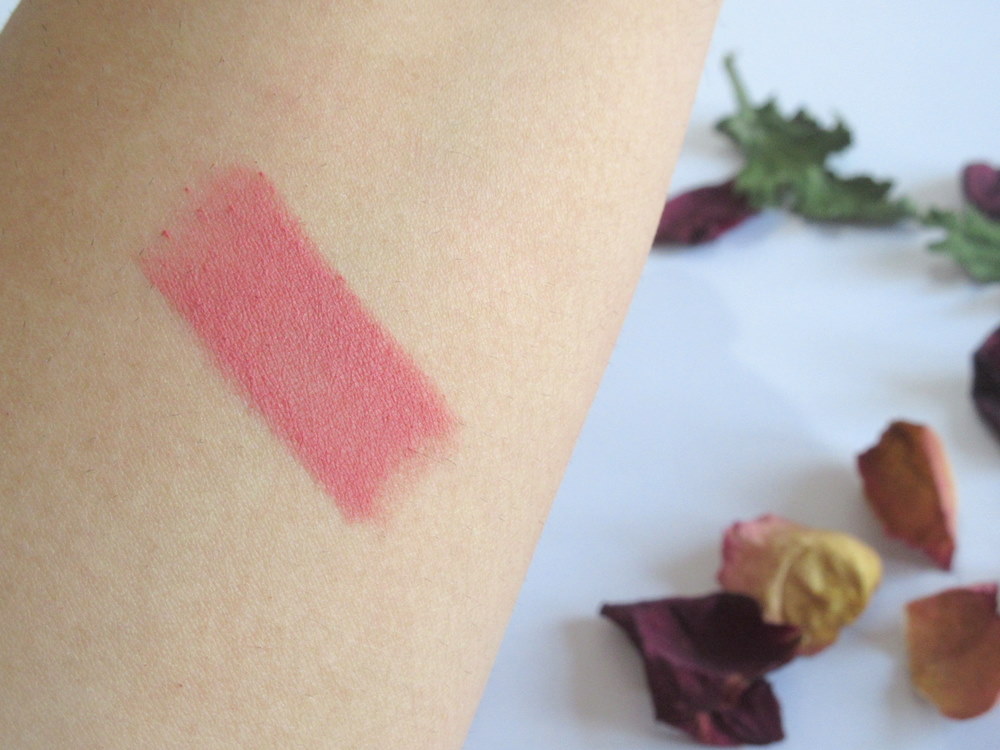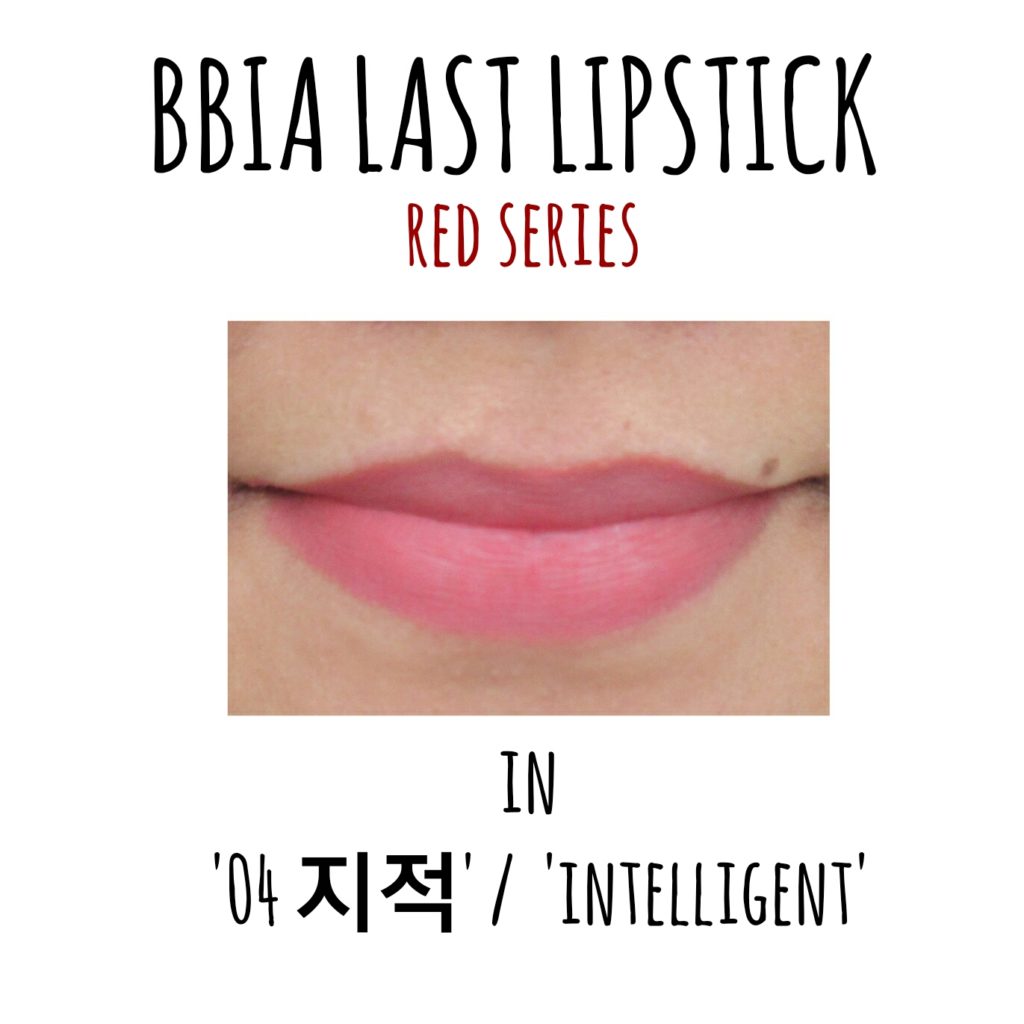 SHADES AVAILABLE: BBIA's product lines are occasionally confusing. This Last Lipstick series has 3 lines and are packaged in different colours. There's one line that has dark green packaging, one with deep maroon packaging and this line, which has red packaging. There are usually 5 shades in each of these lines. In the Red Series Part I, these are the available shades –
01 Provocative
02 Positive
03 Fascinating

04 Intelligent –

A beautiful peachy nude.
05 Strong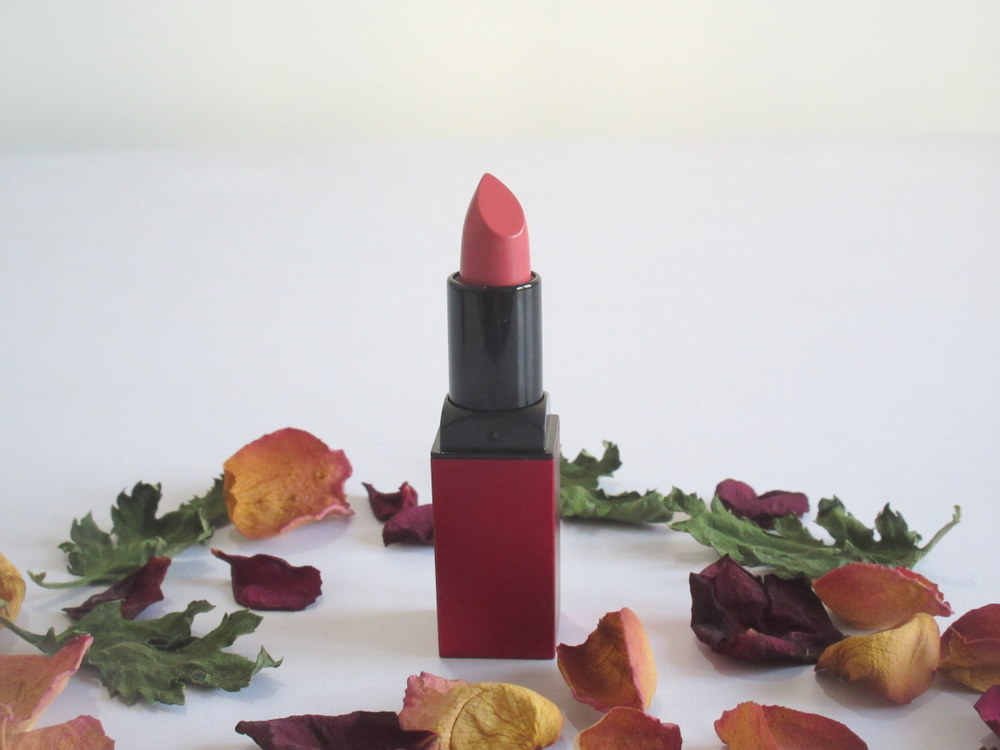 PRICE AND QUANTITY: $8 – $13 (depending on where you purchase it) for 3.2 grams of product
AVAILABILITY: BeautyBoxKorea, BeautyNetKorea, TesterKorea, KoreaDepart, Jolse etc.
♥ OVERALL: I want more of these. I really do. In terms of INR, each come to be around 491 each. That's cheaper than your average Maybelline lipstick. What's more, these are far more supreme in terms of performance and packaging. I really want more!! I would highly recommend checking out BBIA products.
BBIA Last Lipstick in '04 Intelligent'.